» Stats
Members: 67,535
Threads: 206,509
Posts: 2,165,254
Top Poster: Mookistar (28,724)

Welcome to our newest member, sondraleblanc
Would You Like Free Tickets to Autosport?
Jan 10, 2017 - 9:13 PM - by Funk Motorsport
Hi all,

As you are aware we will be at the show this weekend at the NEC.

We have two tickets to give away, free of charge to join us at the show.

We know there have been a fair few of you know that have purchased products from us, so...

If you have bought from us and fancy a free ticket to the show, (worth 36 pounds!)

Create a detailed review of one of our products!

We are looking to hear from you on what... [Read More]
0 Replies | 108 Views
R34 GTR Superior Carbon Spoiler BLADE
Jan 10, 2017 - 9:56 AM - by knight-racer
NEW IN STOCK!




Larger than the OEM rear blade = More Aero = More downforce!

5x in stock now

Price £220 + VAT
free shipping for members on here

Nissan Skyline R34... [Read More]
2 Replies | 177 Views
Last set of brake package - bargain deal R32/R33/R34 GTR
Dec 30, 2016 - 6:01 PM - by DD31
Guys,

We have last set in stock of DBA Club Spec discs and Ferodo DS2500 pads for Skyline R32 / R33 / R34 GTR.
Kit include :

DBA front and rear slotted discs 4000 series, Ferodo DS2500 front and rear pads.

Our promo price is £760 incl. VAT and shipping.
This set we can offer for £619 all in.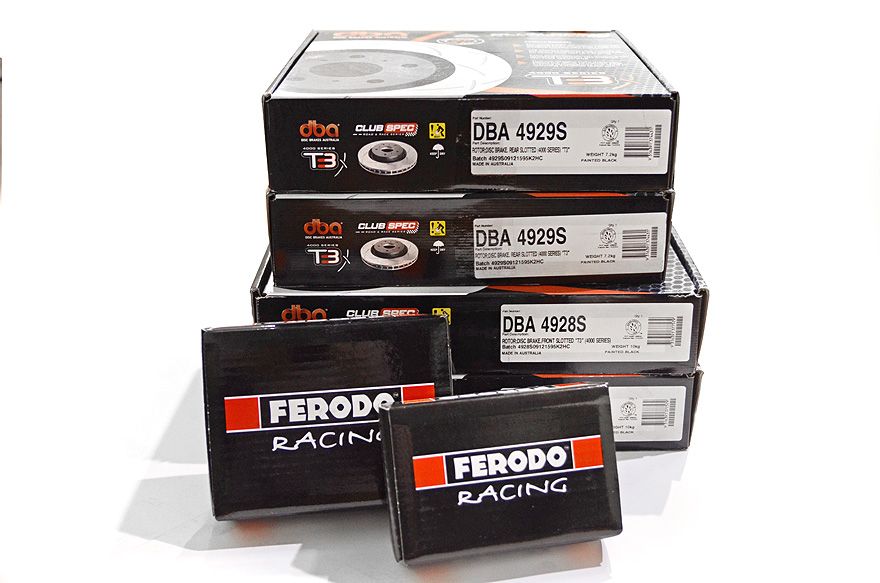 ... [Read More]
7 Replies | 290 Views
» Online Users: 384
19 members and 365 guests
colin c, Crick, Johnny G, m.a.fleming82, matty32, MGT Motorsport Ltd, New2u, paulg390, saihaynes, scoboblio, sondraleblanc, terry lloyd, The_Guff, TomJ333, turna123, Will64
Most users ever online was 1,375, 5th September 2007 at 03:29 PM.
» January 2017
S
M
T
W
T
F
S

1

2

3

4

5

6

7

8

9

10

11

12

13

14

15

16

17

18

19

20

21

22

23

24

25

26

27

28

29

30

31

1

2

3

4