Hi All
Lee (again) is parting with his shop car as he now is building a circuit racer. To be honest he feels this car is far to nice to see the circuit and he has took pity on it LOL!!
Anyways, here's the spec and the pics!!! Speak to Lee if your interested on the "help line" mobile below
This car is frickin awesome!!!!!!!!!!!!!!!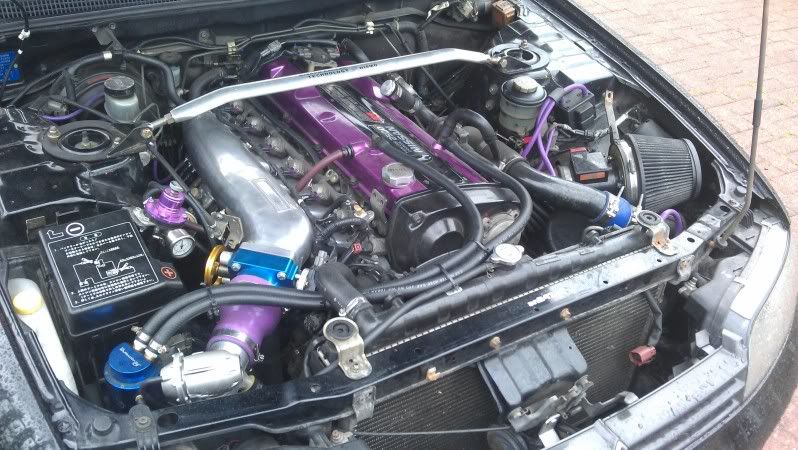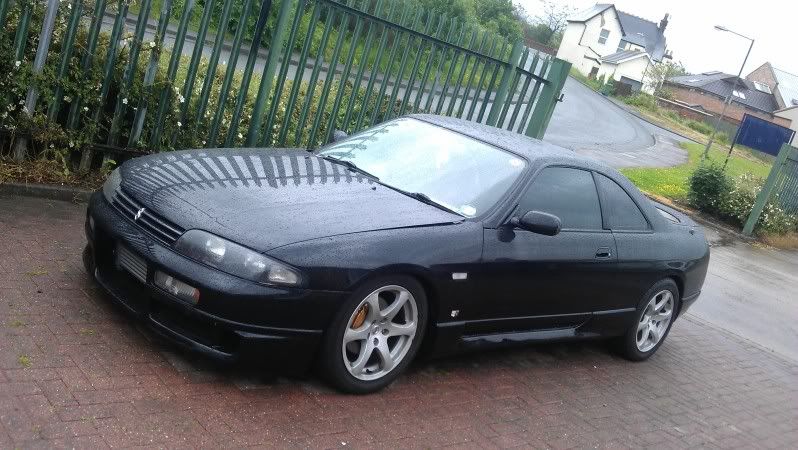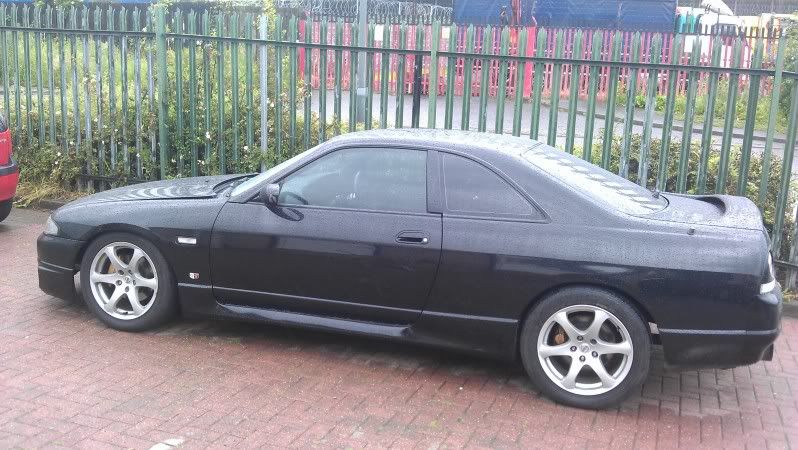 In brief.
Fully forged engine with wossner pistons and pec rods
steel head gasket
N1 pumps
Greddy ProfB boost controller
HKS fuel pump
Apexi PFC
Hybrid T38 turbo
Front mount inlet plenum
Front mount intercooler
Stg 4 metallic competiton clutch
Fuel Pressure regulator
720 injectors
100mm throttle body
HKS dump valve
Large bore exhaust and down pipe
Braced body
Adjustable suspension arms
HICAS lock out bar
LSD
Suspension is gtr/kyb/bilstein
Dyno Sheet for 389 atw and this was before the front entry plenum was fitted!!!!
Comes with Enkei Alloys 18" needing 1 tyre plus a spare set of alloys.
£3500
__________________
The GTR Shop offers full workshop facilities for engine rebuilds, Restoration and Bespoke Custom Builds.
To find out more visit
To view links or images in signatures your post count must be 10 or greater. You currently have 0 posts.
We dismantle cars to meet all your Skyline and GTR parts and spares needs. Both new and used parts supplied. All parts guaranteed
Workshop Line +44 1429 838885
Enthusiasts since 1992.