We have the greatest of pleasure in offering our restored 1 owners 1972 Nissan Skyline KGC10 2000GT-X HB to the market.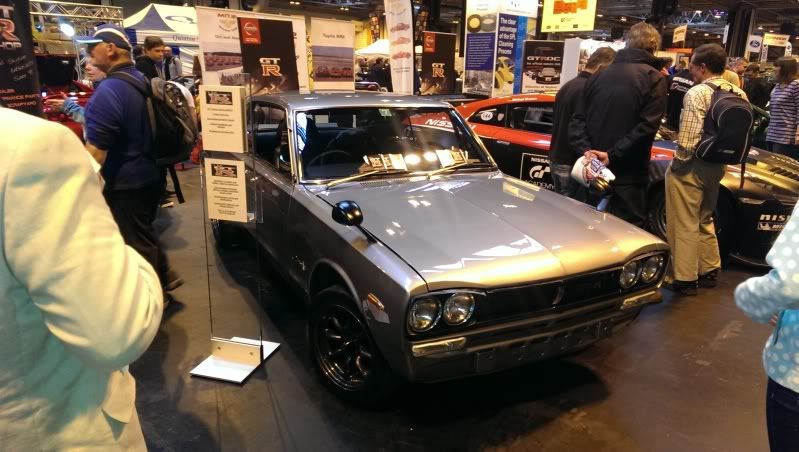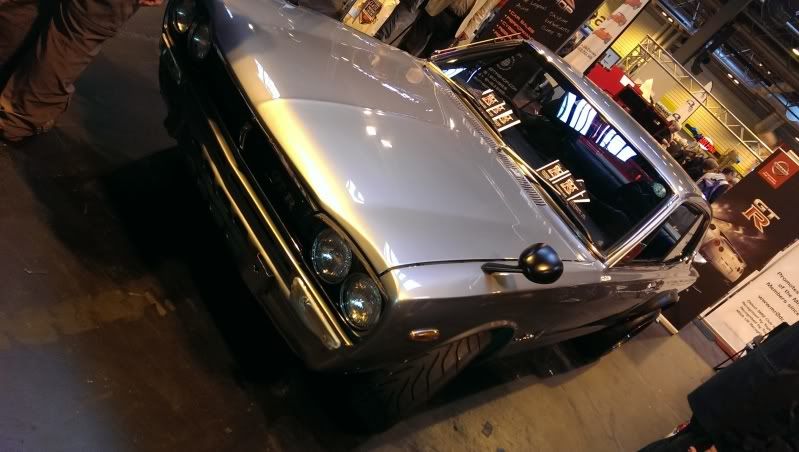 This is one amazing vehicle and a sure fire investment for the collector/enthusiast.
The rebuild has been fully documented and filmed in various stages.
We recently showed the car at the NEC Classic car show and received an amazing response from trade and public.
I purchased this amazing vehicle from its owner a few years back and imported it. The owner Mr Ito a deep sea fisherman purchased this car brand new in 1972 from his local Nissan/Datsun Dealer in Ofunato Japan. His life story is amazing! When he handed over his car he explained how he had meet his wife through his car in 1973 as she feel in love with the car aswell as him.
here is Mr Ito at the dealership handing over the car.
And the vehicle as she starts her epic journey to the UK.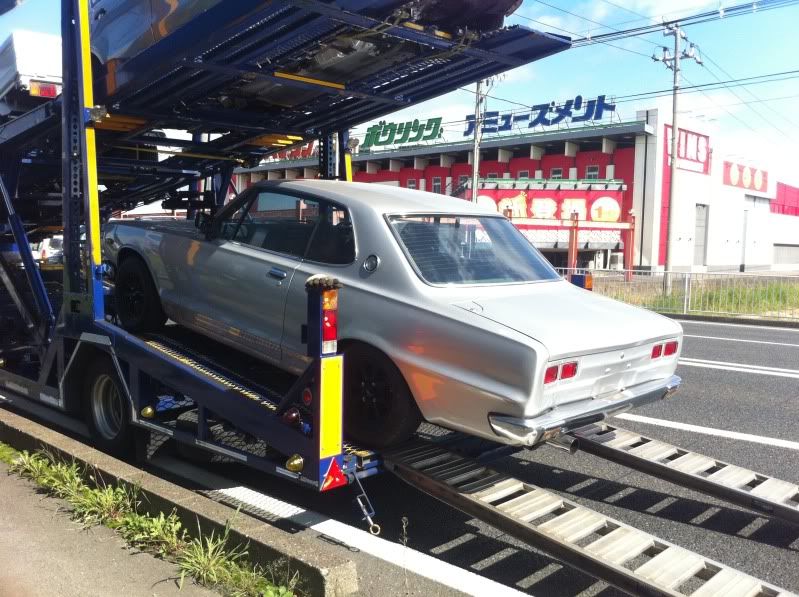 Bearing in mind in that era most Japanese cars were no more than micro cars with small bhp engines, Mr Ito was truly king of the road in his area.
Mr Ito was a true fanatic and regulary attended local race events and raced in clubman series with his Skyline. Over the years he modified it, removed the factory engine and installed a 240bhp 3.1 L series engine to race competitively in it. When Mr Ito decided to rest his car up he removed the 3.1 Engine and reinstalled the original factory 2.0L series engine, which in the mean time he had lightened and balanced it and reworked the cylinder head for improved performance.
The original engine with a dealer option of PHH triple carb's now sits proudly back in the engine bay.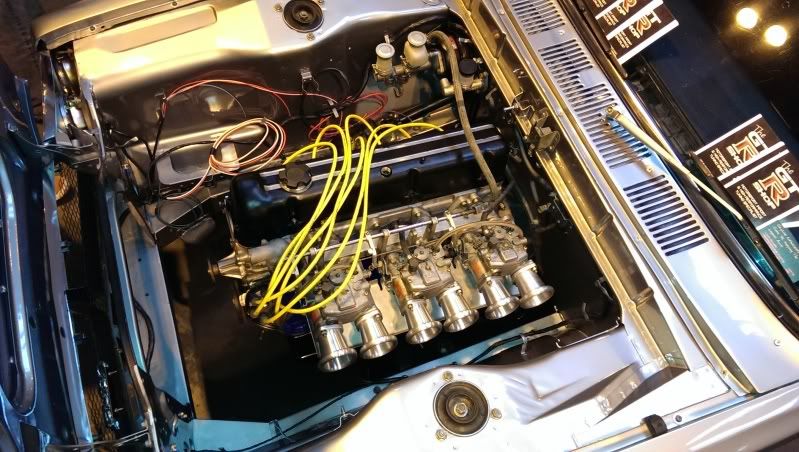 The vehicle had been dry stored under Mr Ito's house since new and had escaped the ravages of time that many classic cars endure resulting in an amazing rust free car.
Many of the cars original features are retained such as the 8 track stereo upgrade which still plays to this day and even comes with 1970's Japanese Disco cassettes. Also worth noting is this car come with its original owners manuals and its pre-flare ceramic torch that again still works.
The original handbook and documents for this 1972 car.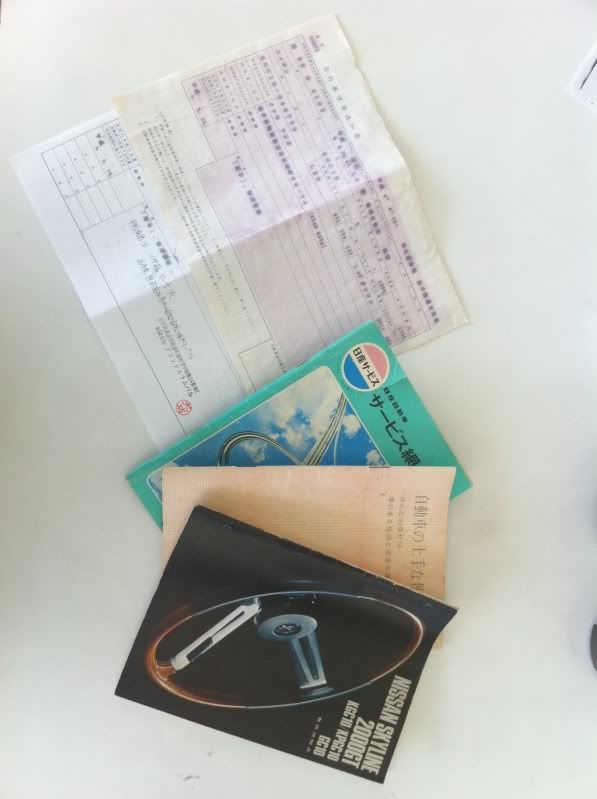 Unfortunately not long after this car was shipped from Japan the terrible Tsunami struck the coast of Japan and the village where Mr Ito and his wife lived was totally obliterated, we can only assume they both met their maker as their home was on the coastline.
With this in mind I have been caring, considerate and respectful with this restoring this car. Where possible I have retained as many original features as I possibly can, avoiding the temptation to modernise such a beautiful car and lose its "patina".
The complete car was totally stripped to bare metal and caringly restored to an exceptional standard. The rear arches had been slightly modified by Mr Ito to run slightly wider wheels so we finished the conversion to the more popular GTR style with overarches and wide wheels.
Here is the shell totally stripped.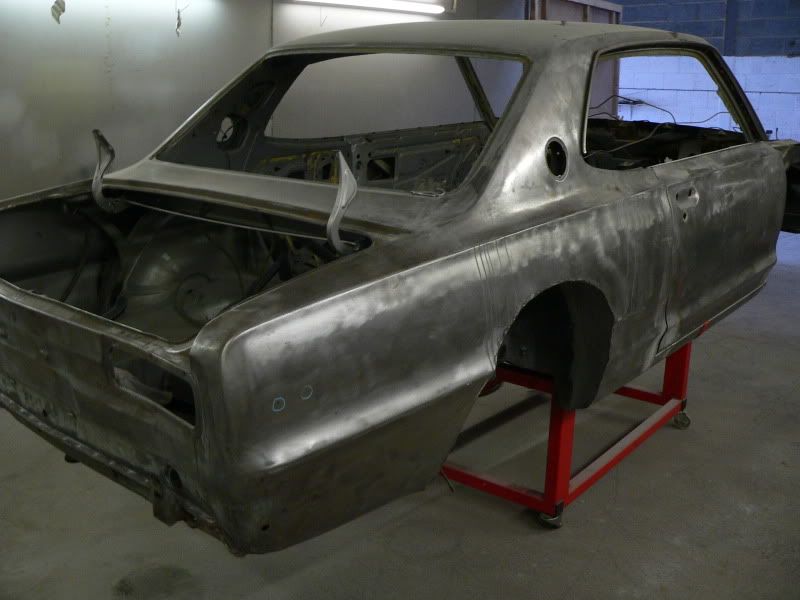 There were only a few minor areas on the complete shell that needed restoration so we in house fabricated what we needed. We replaced and overhauled the entire suspension with new parts where available.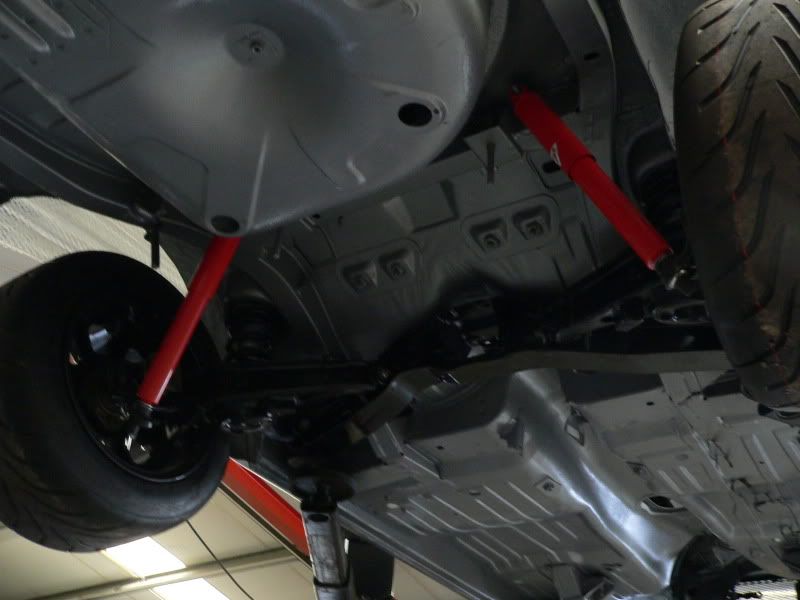 The interior was totally refurbished, again retaining the original seats but modifying them to a period style Competition Seat. The headlining and carpets were replaced with hand crafted new items. As was the steering wheel replaced with a restored Z unit with hand stitched leather and a brand new Datsun Horn Push.
My good friend of over 25 years Angus Kish retriming the interior.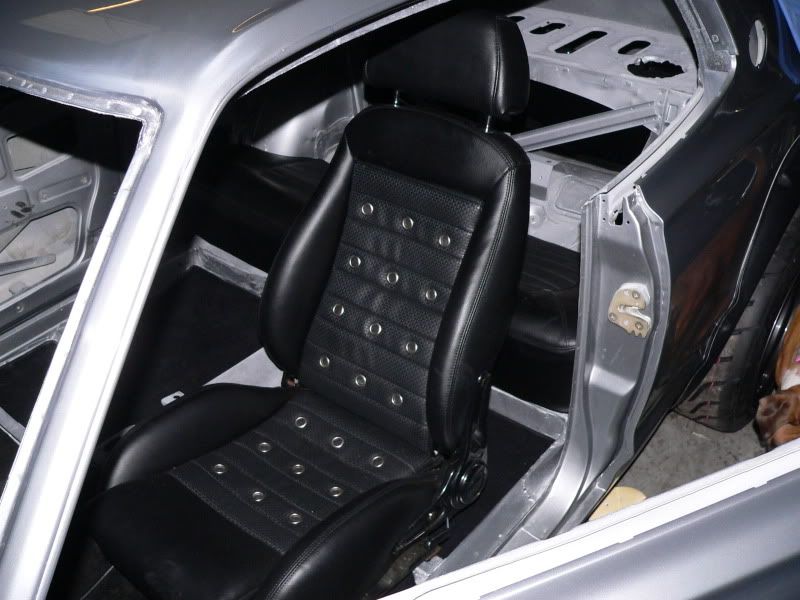 The vehicle electrics worked perfectly but being nearly 42 years old now I decided to replace the entire electrical system which now incorporates modern fuses and relays.
The Chrome work again in amazing condition for its years, though I have decided to have the bumpers totally stripped and rechromed to an exceptionaly high standard.
We stripped the engine again and totally refreshed everything we could and lovingly reassembled it. This particular GTX runs a 4 speed manual box, when Mr Ito was asked why it didn't run a 5 speed he explained "when I ran Touge I preferred the 4 speed gearing for the mountains".
The entire engine was refreshed.
So to recap what is on offer here.
A truly rare car and sought after around the world
1 registered keeper from new-we will register the car directly to the new owner
original documentation and handbooks
fully documented restoration
Already internationally recognised through the extensive and hi quality workmanship carried out in my workshops
We are inviting serious offers in excess of £50,000.
We can ship anywhere in the world at the new owners expense.
Kindest regards
DaveW