Discussion Starter
•
#1
•
After selling my R32 GT-R a few months ago now I've finally got round to taking some photo's to sell the tuning parts I have left over. Many of the parts were only on the car for ~2000 miles, others like the brakes and wheels were on the car when it was imported so I wouldn't be able to say. Please be patient if I don't respond straight away as I'm very busy at work at the moment and struggle to get internet access when I'm there. I'll get back to you as soon as I get chance. All parts are plus postage unless otherwise stated, if collection is easier I'm located in Ormskirk, Lancashire but do drive to York a fair bit if that makes it easier for anybody.
4x 17x9 ET20 BBS LM alloy wheels in gold. They are in good condition as you can see from the photo's but they are used and so do have the odd small blemish here and there. There are no "grazed" bits of missing alloy caused by kerbs but the odd flake/chip in the paint as you would expect from normal use. They come fitted with 255/40/17 Toyo T1-R, three have roughly 5mm of tread and one has 8mm. Two (2 on the right) have some shoulder wear on the edge from a trackday but are legal. They come with some nice BBS metal valve caps too. I was told by the wheel fitter that one (top right I think) looks as if it has been repaired at some point and if you look very closely you can see that one of the lips looks ever so slightly different to the others. I had them on my R32 for 18 months and hadn't noticed to be honest. I'm looking for £800 plus p+p which can be arranged within the UK for about £50.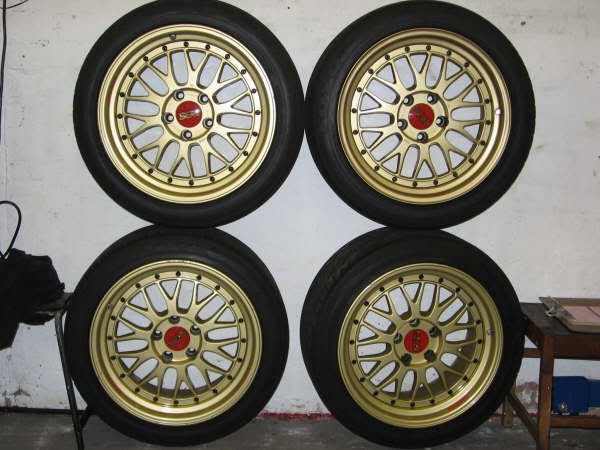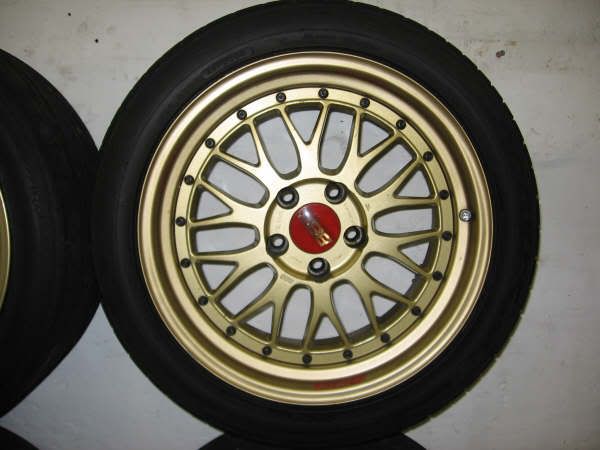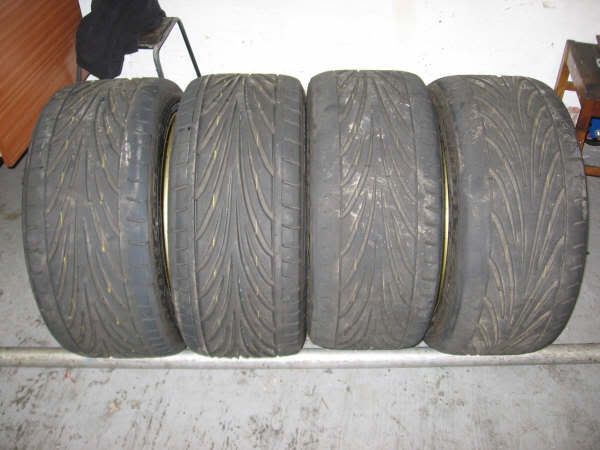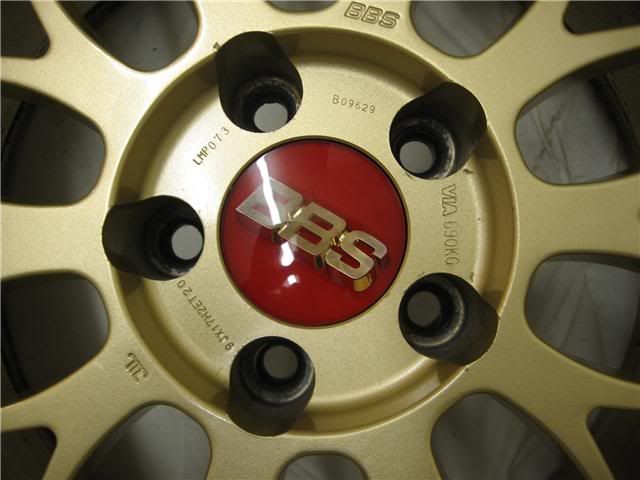 Some Photo's of them on my car... miss it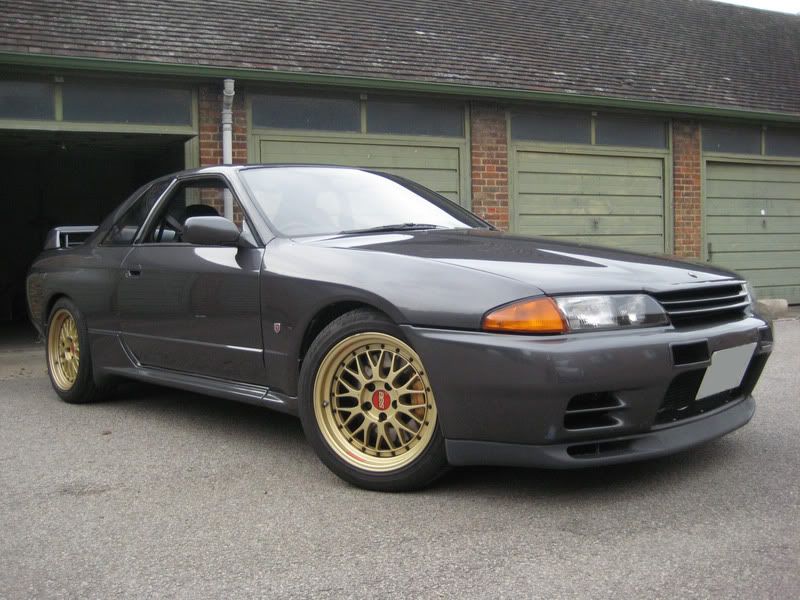 2x Brembo front calipers and discs which I believe are from an R34 GT-R (did 350z have similar?). Were fitted to my car when imported and a good upgrade over other standard cars I have driven. As you can see they are in reasonable condition with some marks where brake fluid has harmed the paint. The pads are wearing thin and could do with replacing as shown on the photo's. The discs are in very good used conditions with no lip (I placed a 1p piece on the top to try to show this). Please note these don't come with any lines. I'm looking for £450 plus postage (obviously they're pretty heavy).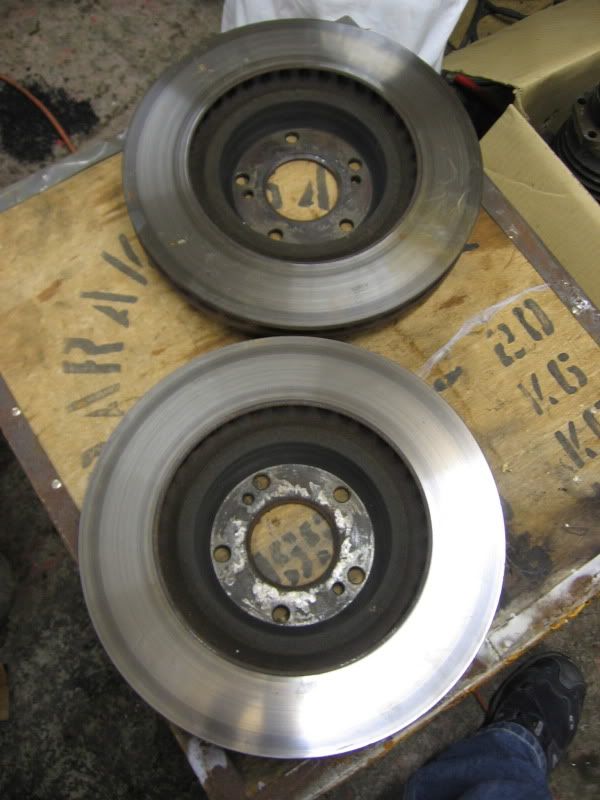 1x Apexi Power FC with hand controller. It's the L-Jetro (one you have to use AFM's with) version. Comes in it's original box with (Japanese
) instructions. It has a map on it from TDi North which I'll put a scan up of. Was bought new from Nengun and only used for a couple of months. I'm looking for £550.00 o.n.o delivered.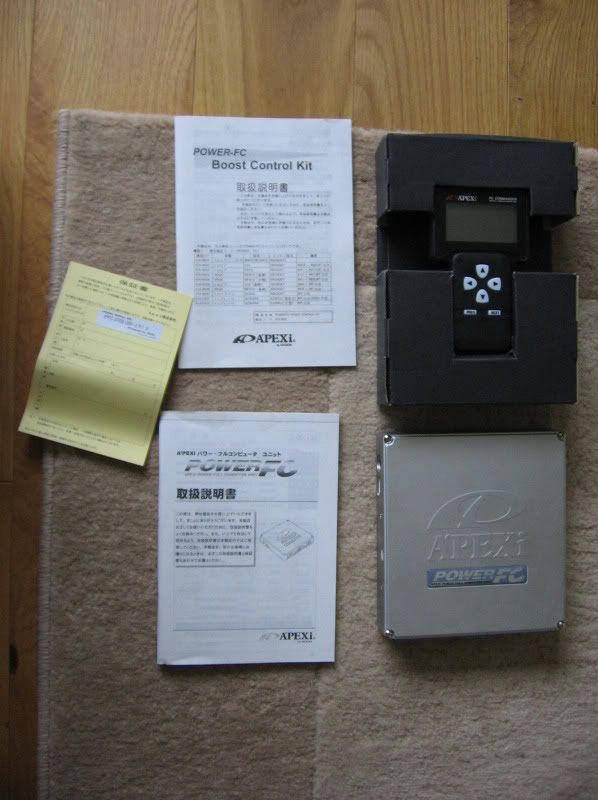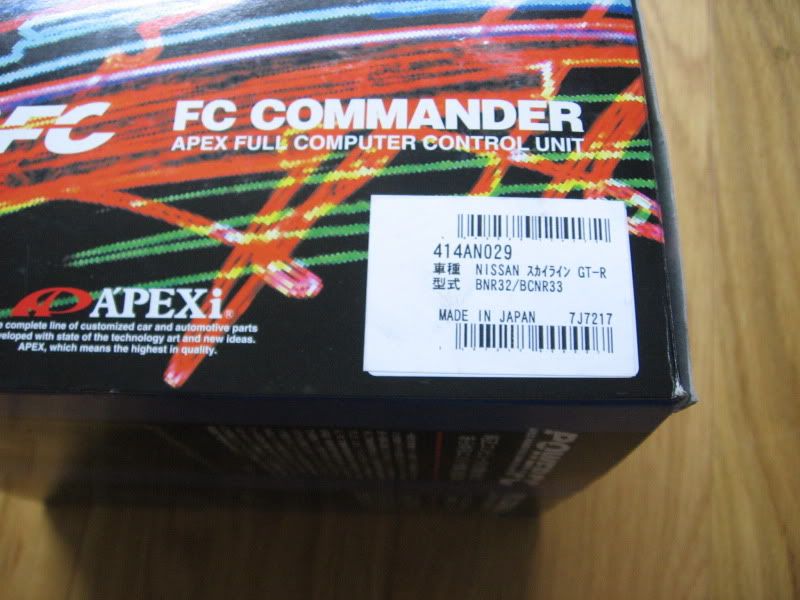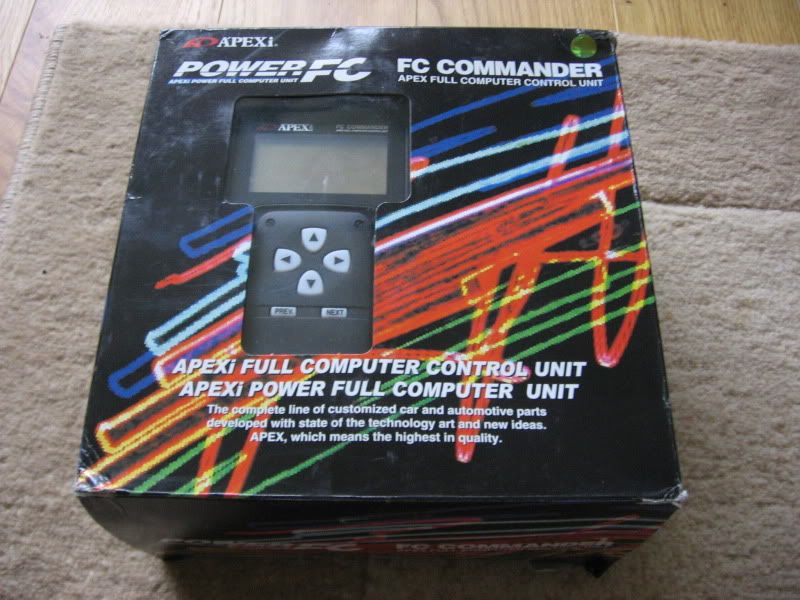 1x Apexi boost control kit for the above. Really neat way to deal with boost control (using the hand controller). Again comes boxed with Japanese instructions. Looking for £150 plus p+p or free post if bought with the above.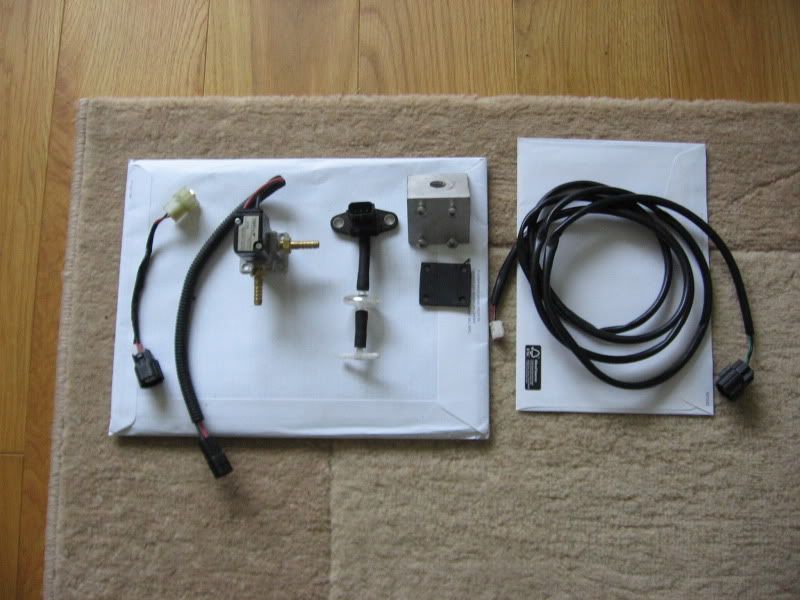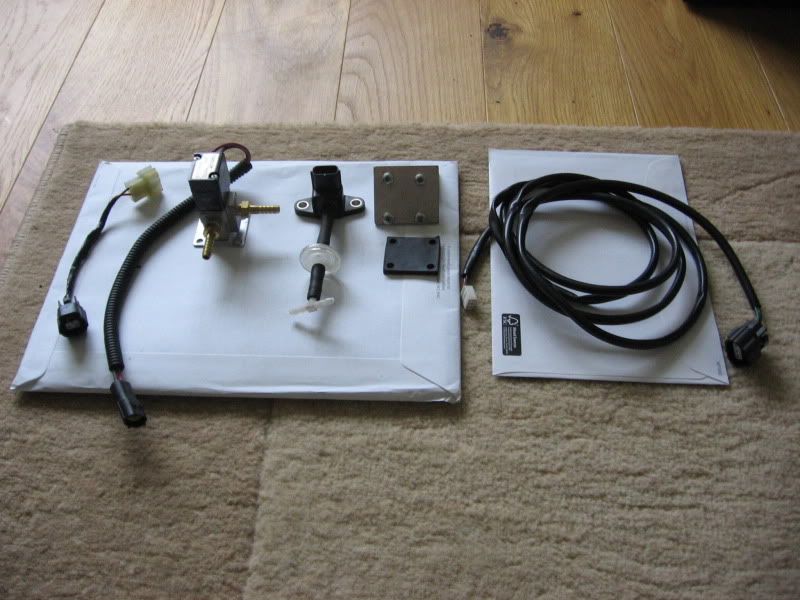 6x 700cc(light blue) Sard Injectors for RB26DETT. Only been used on the car for a couple of months ~2000 miles. Don't come with any seals but you can usually use your old ones. Looking for £250 plus p+p (shouldn't be much).
1xSard fuel pressure regulator with adaptor and length of hose for R32 GT-R fuel rail. Usage as per the injectors. Looking for £100 plus postage.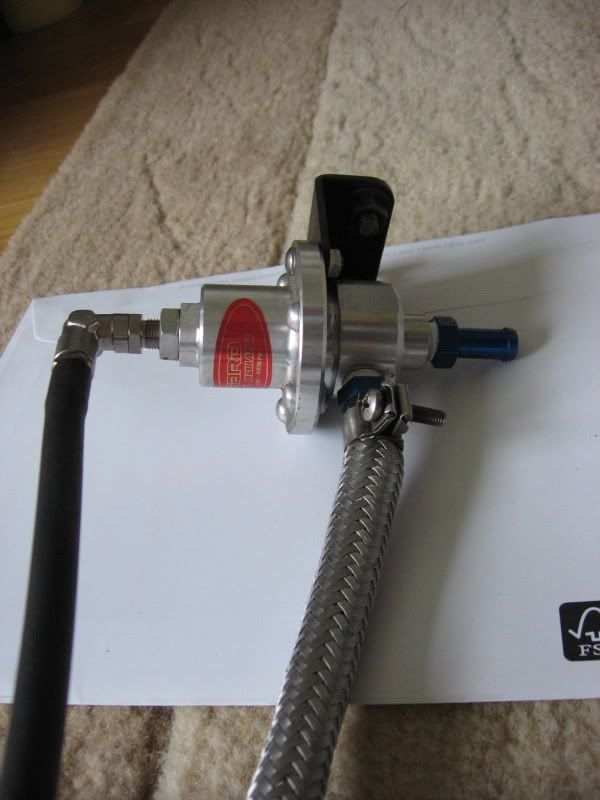 1x Recaro reclining seat with R32/33 seat rail. Can't find any useful model number on it but has adjustment for recline, lumbar support (you pump it up with a little rubber jobber on the side of the seat, and you can move the bit that goes under your legs in and out. Very little wear and no rips/burns etc. Rails mean this a straight bolt in to R32 so I assume R33 as well since they had the same seats as standard. Looking for £200 plus p+p.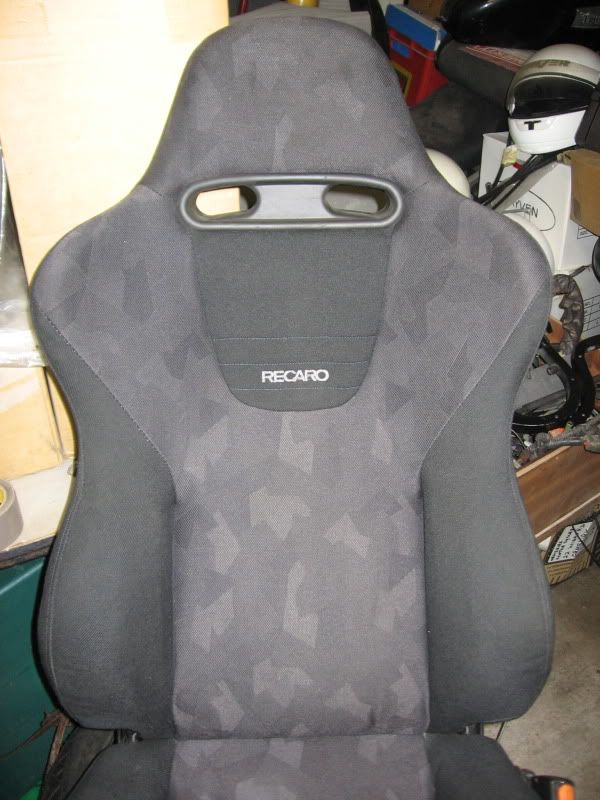 1x Canton racing accusump with electronic valve kit. Helps maintain good supply of oil pressure to the engine under high g cornering. It is unused but I test fitted it to my car so one of the brackets is slightly modified as you can see in the photo's. £150 plus p+p.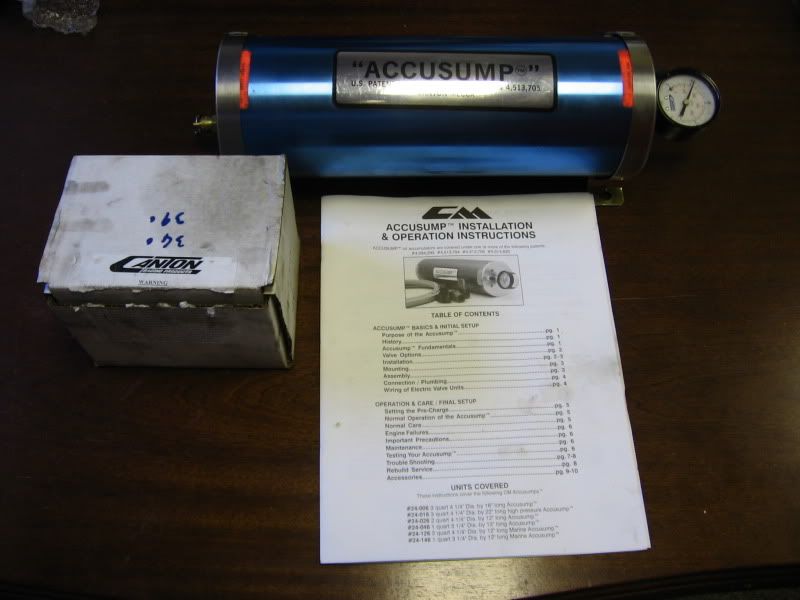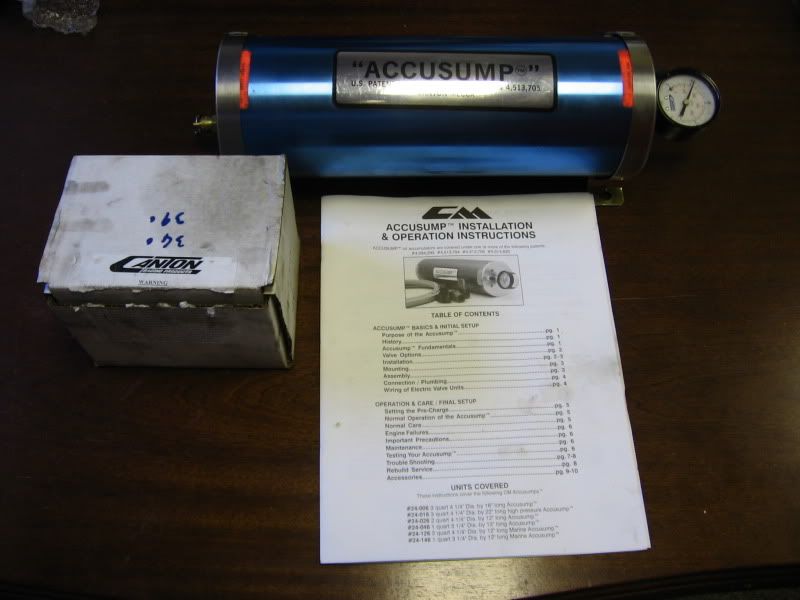 1x Pair of rear light clusters for R32 GT-R in red. taken off a damaged car so unsure how well they work. One of the bulbs is missing off each side. £50.00 o.n.o plus p+p.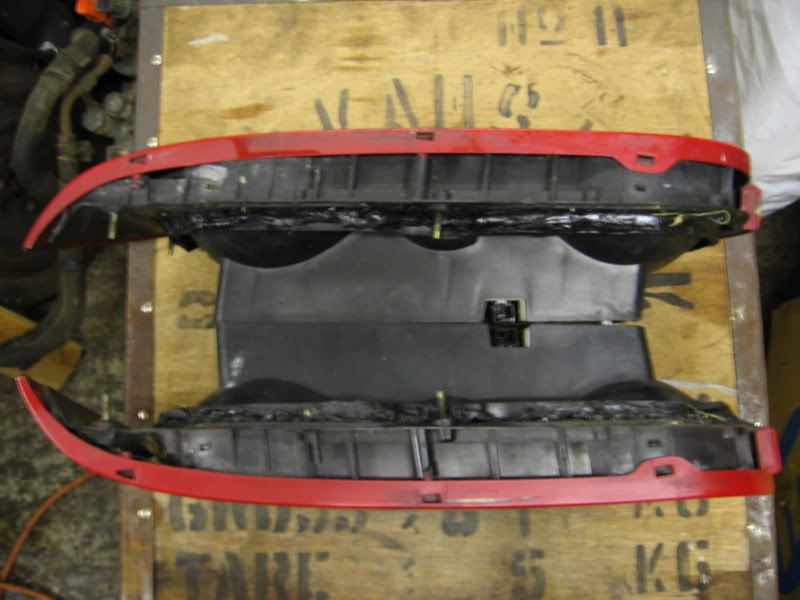 1x Dunk (anyone heard of these guys??) "Megaphone" Cat back exhaust system. As shown in the picture it is damaged near where it would join the cat and looks as though it has had a repair on one of the bends. It didn't seem to dramatically affect the performance the car it was on and wasn't too noisy. the welds on the rear cannister look lovely
. Due to condition £100 pick up only please due to size and weight.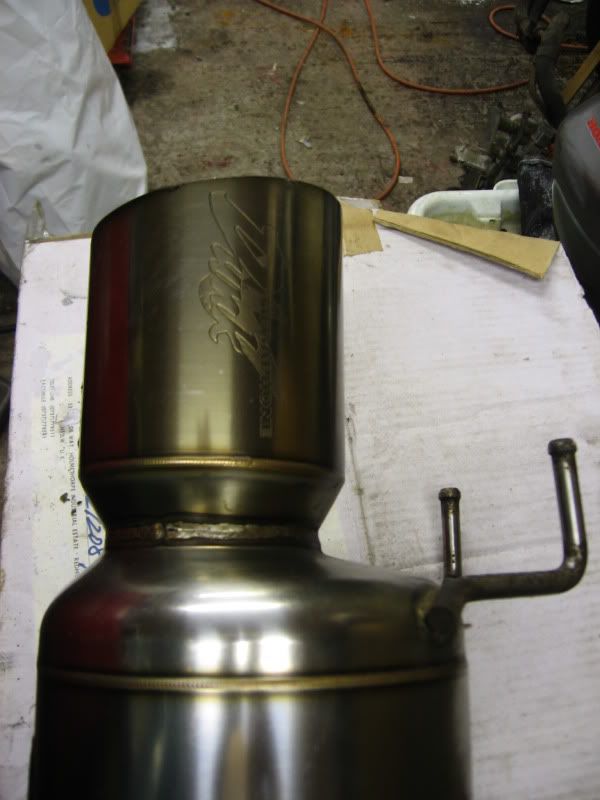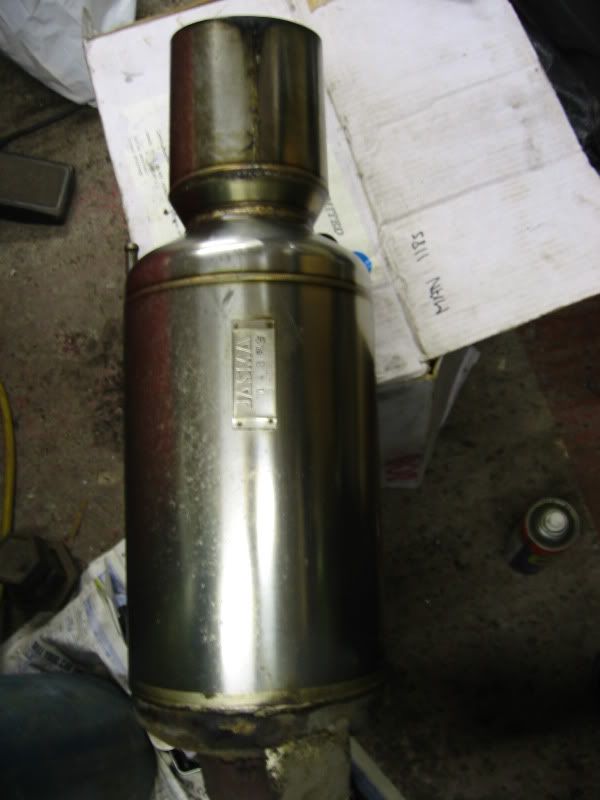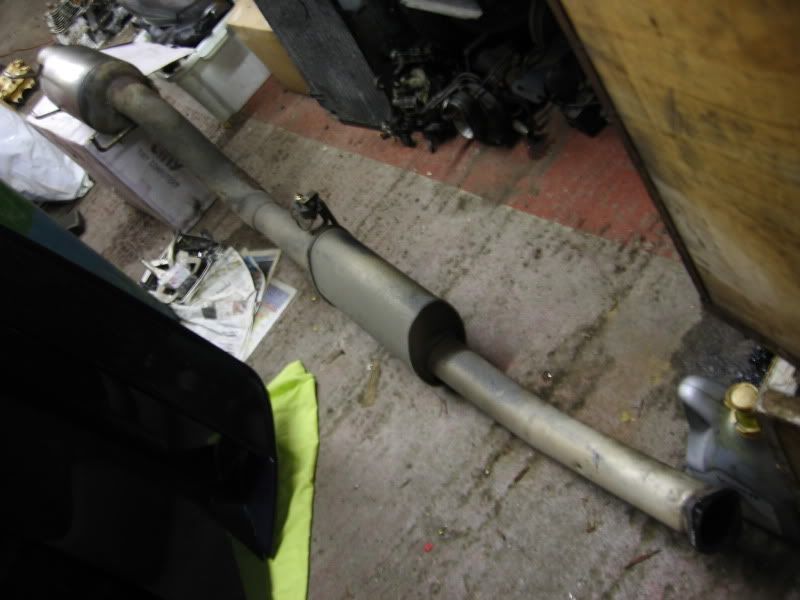 I also have a set of 6 Splitfire coil packs for R32 GT-R were on my car for roughly 2000miles (cured my faulty originals!). Pretty much as new consition and still boxed. £180 delivered.
All the best, Chris