Hi
we are selling this for one of our customers who has a monster sitting in our workshops awaiting recommissioning
The car is a 1993 BNR32 GTR. It was originally built in Japan as a demo car for a famous tuner.
A few years ago we recomssioned it and made some cosmetic changes such as the bodykit, wheels etc.
Unfortunately when at a Tuners having a mapping session the original engine melted from detonation so Jim purchased a late model R33GTR engine from a lady who had owned the car for a number of years and we transplanted into his car.
The car is in good shape and certainly turns heads everywhere it goes.
Suspension is by Attck and is track orientated giving a firm and responsive ride to this great looking car.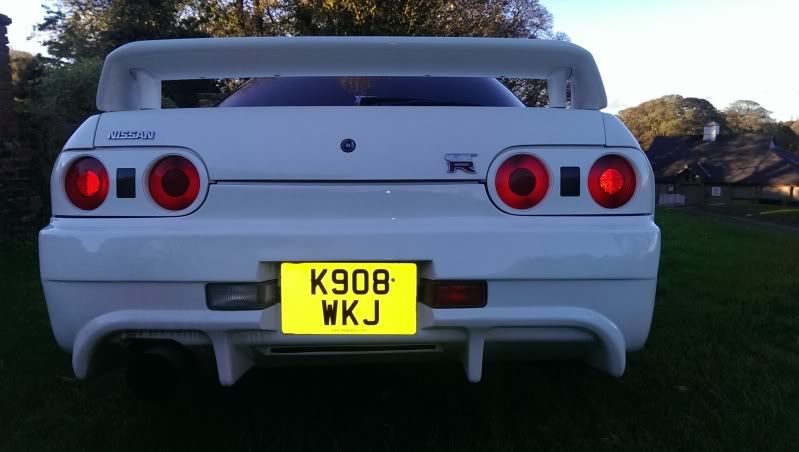 The engine runs .9b boost and is lively to say the least! Excellent oil pressure and being an r33 unit it benefits from the longer oil pump drive collar on the crankshaft.
The interior is in great shape too! The fronts seats are from an R33GTR and firm with no rips nor tears.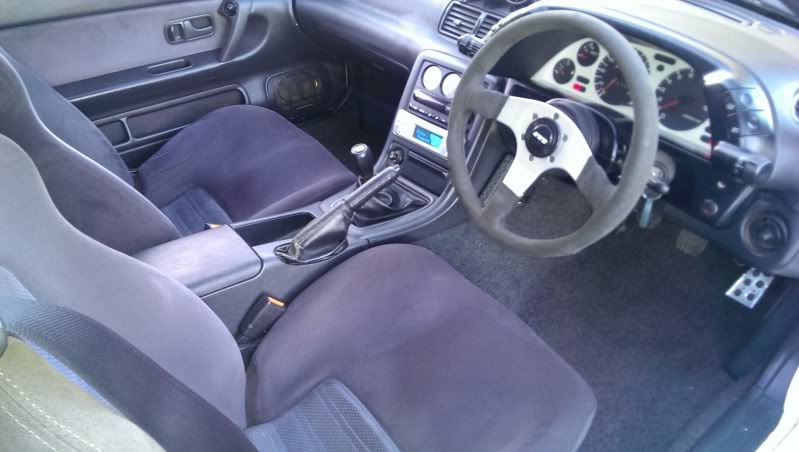 A set of defi gauges feed information back to the drive, though the water temp sensor is faulted and needs replacement.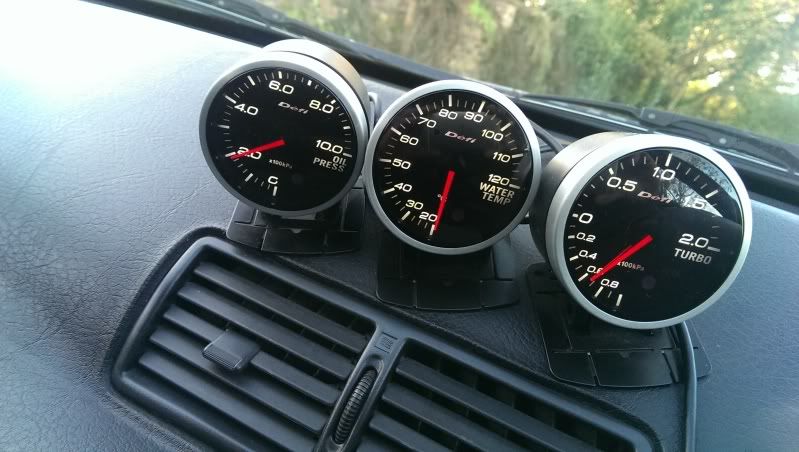 The exhaust and downpipes are trust items. The exhaust is the evo version so it roars when you push the accelerator pedal.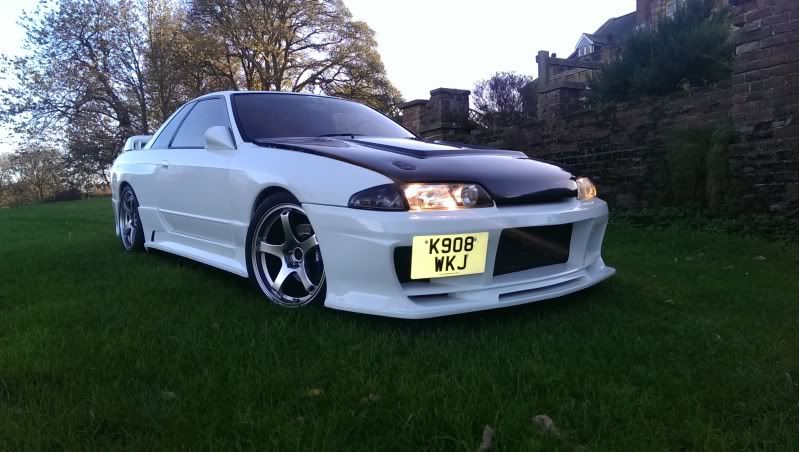 A mines speedo unit is fitted and looks great!!
A defi control unit is installed
Also a high end stereo unit!
The rear arches have a couple of blisters on both sides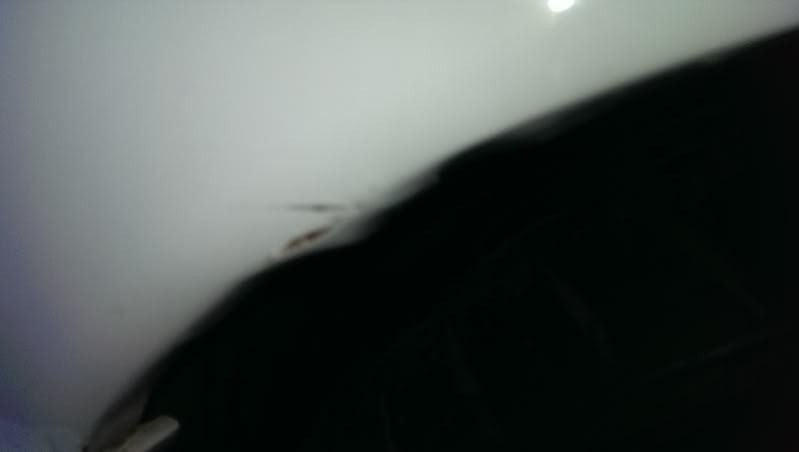 The R33GTR engine has been dressed up and looks great.
Front and rear brakes have uprated rotors and refreshed paint calipers
Auto select Door mirrors, OMG worth ££££££
So all in all a great looking R32 with some great upgrades and needing only a little fettling by the new owner. The bonnet is a GTS version so not a perfect fit, the arches aren't perfect and some minor paint flaws are evident so a realistic price is asked. The underside of the car is solid.
The car is currently at our workshops so you can direct any enquiries to me.
Jim will sell this car with a fresh MOT and a service for only £7999!!!