Selling my GTR as just not driving it after getting a new dog some months back, its all SUV now lol, so have used the wife's for the last 8 months.
One owner 5400 miles, in great condition in and out, had 2nd service last month (with full inspection), third service prepaid (worth circa £1000) and warranty to 2021.
Usual equipment etc. Number plate not included but could put my old one AF10 GTR on when I change over, also included is original Nissan outdoor cover.
Additional details etc. on the pstonheads ad below
Used 2018 Nissan GT-R PRESTIGE for sale in Lancashire from Private seller.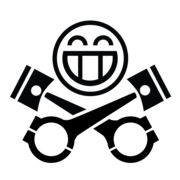 www.pistonheads.com