Finally got a few hours yesterday to give the car a good going over. The car wasn't horrendous, mainly just surface dirt, road film and dust from sitting in the garage without being covered but, also a few marks that needed getting shot of.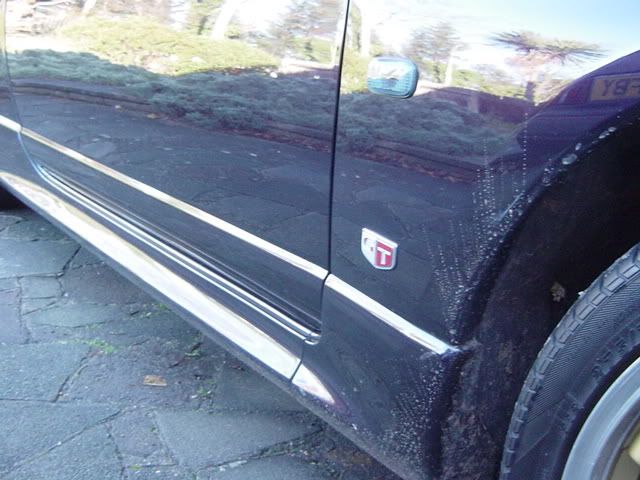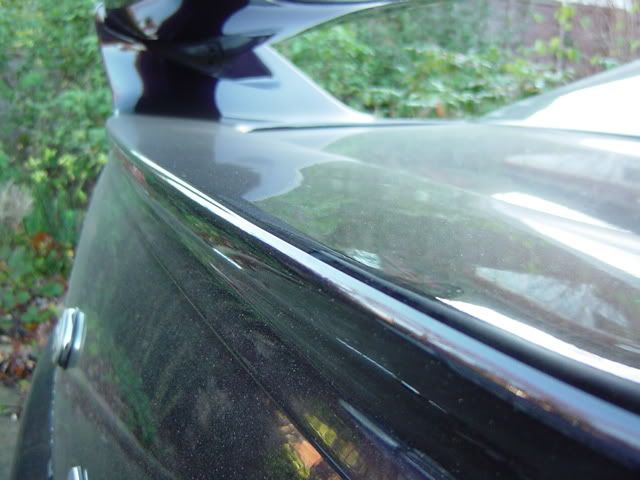 Washed with Serious Performance Ultra Gloss Shampoo using a soon to be released wash mitt, and dried with an Aquatouch large FBZ microfibre towel.
Then it was onto the polishing. No real swirls to remove, a few light spider web scratches and wanted to remove some other light marks that have been gained throughout the summer, so used Poorboys SSR 2 on a white Lake Country polishing pad using the Porter Cable machine polisher (PC) at speed 5…… Results on the bonnet:
Then onto cleansing and sealing. I could have done the next steps easily by hand but, being that I had the machine already out I thought I'd carry on using it for speed of application.
The SSR 2 had left a good enough finish that I could have gone straight to using the sealant but, wanted to make sure the surface was spot on, and gain a little extra shine, so applied the Serious Performance Paint Cleanser using a Meguiars finishing pad at speed 3 on the PC. Applied to half the car, then removed with a Paradise Monster Fluffy Microfibre towel, then did the other half. Then finally onto the Serious Performance Polymer Super Sealant, applied with different finishing pad at speed 3 using the PC. Once applied to the whole car (including wheels) it was left for 15 – 20 minutes to cure.
Sealant appliedand curing: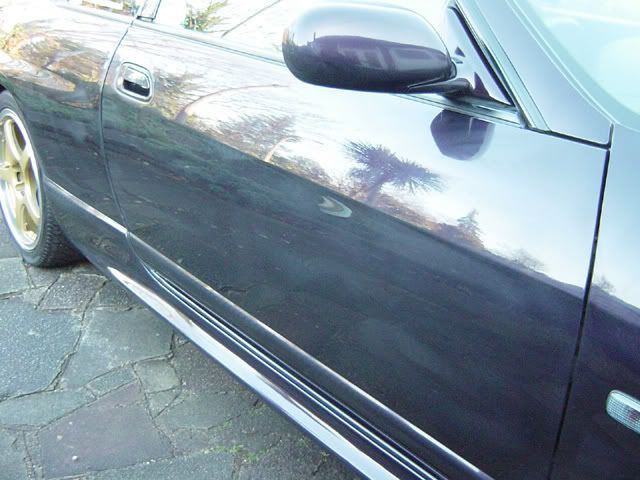 In the meantime I applied Poorboys Bold N Bright to the tyres, Poorboys Natural Look Dressing to the front lip spoiler and gave the exhaust and polished lips on the wheels a quick going over. Interior was given a quick wipe over with a damp microfibre cloth but, didn't really need any attention.
Once the sealant was removed with a couple of Paradise Monster Fluffy microfibre towels, I was pretty happy!
Passenger side door:
Passenger side:
Boot and spoiler: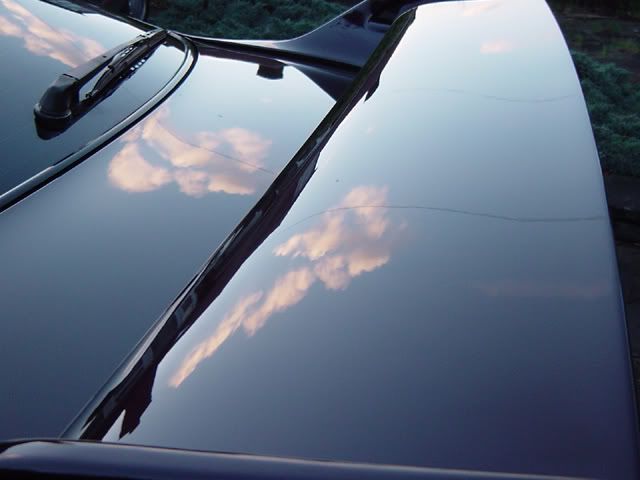 Driver side rear wing: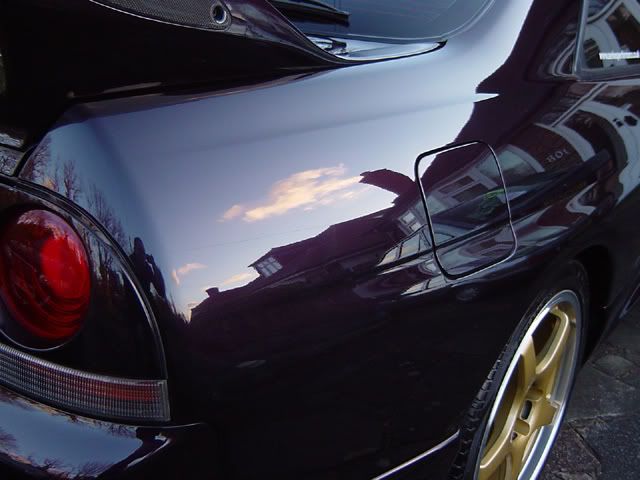 Front end: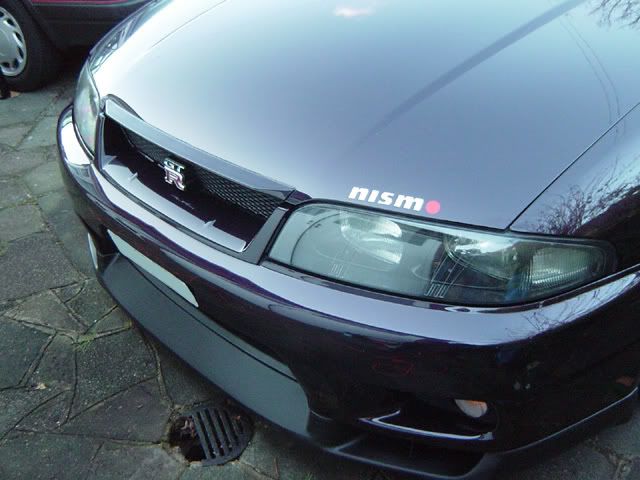 Exhaust and inside of rear wheel:
Interior: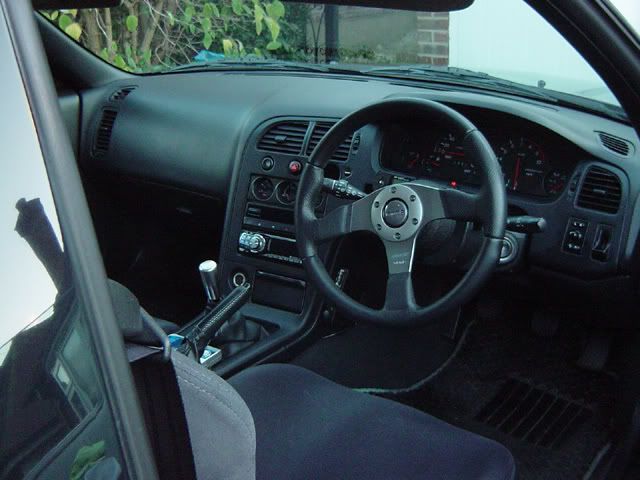 And finally, put away, ready for next weeks Grasshopper meet….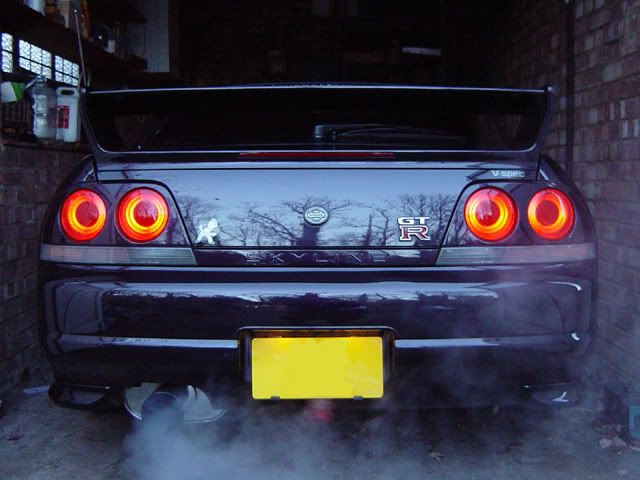 Time taken; approx 5-6 hours.
Hope you like!
Cheers :smokin:.