It is with great pleasure i present to you with a stunning piece of motoring history that i have been blessed to work on.
1970 ASTON MARTIN DB6 MK2
Why is this car different from any other? well its the only one in the world that got made from factory in black with black leather and has not been restored in any way, form or shape and for a 38 year old car with 90k miles on her this is not a car that just sits in the garage gathering dust, far from it the owner his wife and daughter really enjoying going out in the car as much as possible when there not head high in there owns businesses.
A snip from Aston Martin:
Incorporating a stiffer non-superleggra construction chassis, with more aluminium and less steel in the roomier hand crafted body for a weight penalty of a mere 17 lbs (7.7 Kg) above the DB5. A longer wheelbase with a modified roof-line resulted in genuinely usable rear seats, and the distinctive Kamm tail solved the aerodynamic rear body lift experienced on earlier models.
The DB6 Mk2 was introduced in 1969, originally with the intention of naming it the DB7. The DB7 idea was eventually dropped and DB6 production in Mk2 form continued until 1970, overlapping the DBS, with a total of 240 Mk2's manufactured at Newport Pagnell. Distinguishing new features for the Mk2 included modified, more comfortable front seats, wider wire wheels and flared wheel arches.
This is one of only 71 in total Vantage DB6 Mk2's produced. A rare car indeed!
However this is the only one with the black body and leather to match.
So there you have it a very special day for me indeed.
As you can imagine the car itself was very clean on arrival just showing the swirls and holograms that needed correcting and a scratch on the drivers door: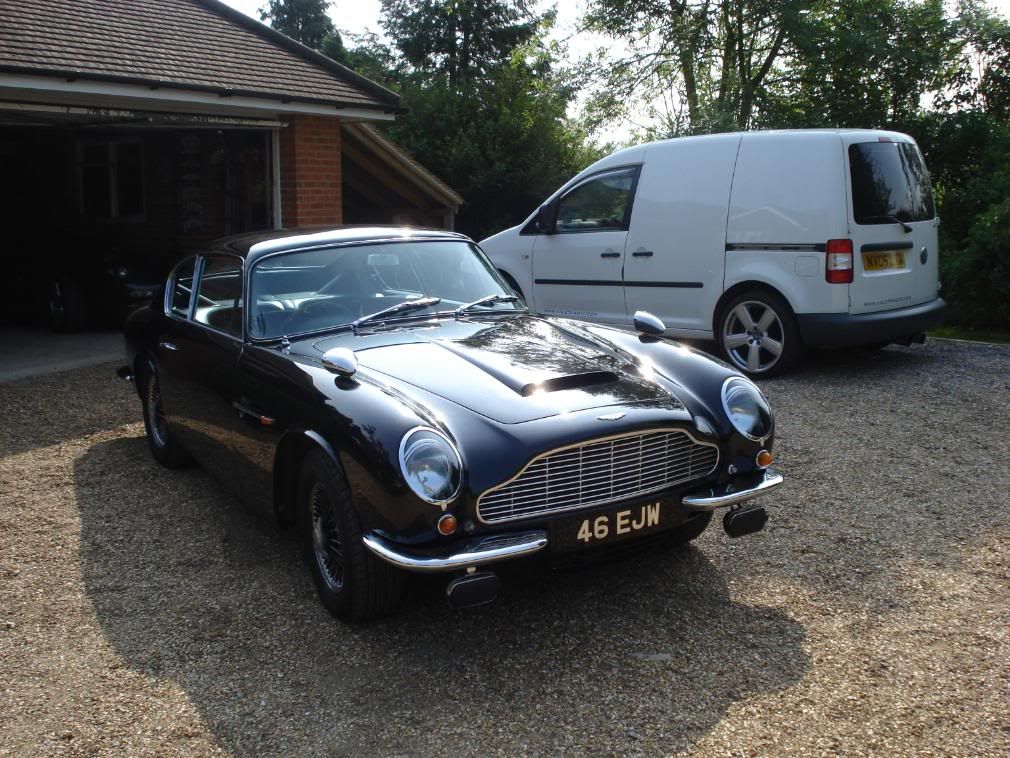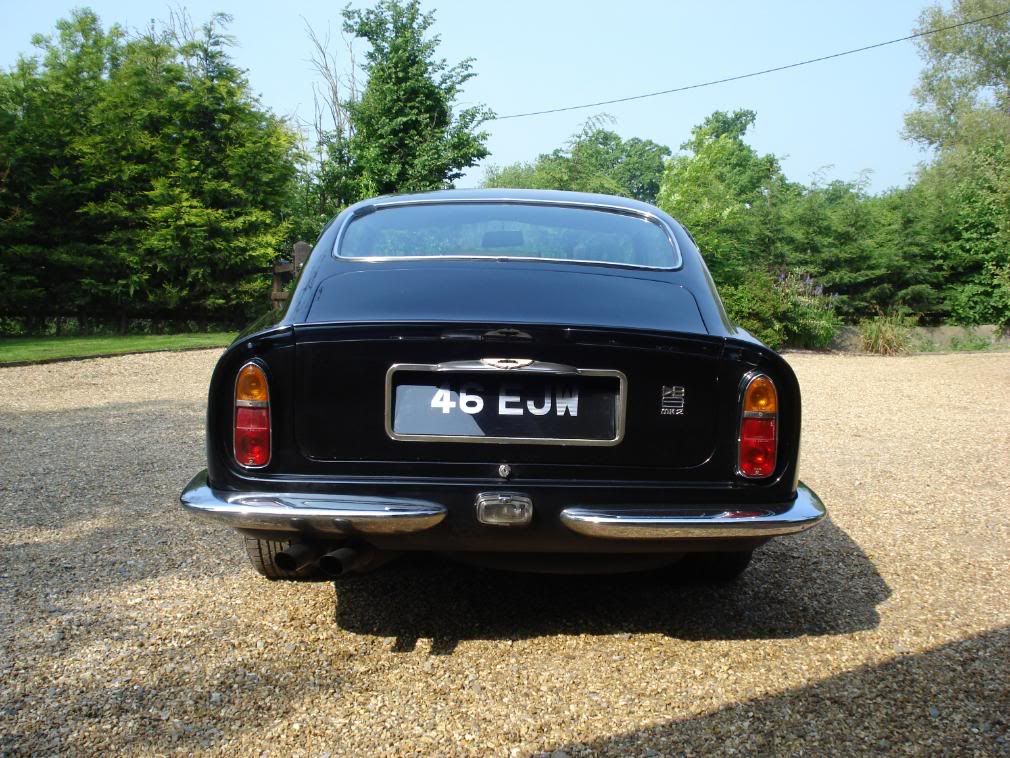 I proceeded to rinse the car down and give it its first wash using the 2 bucket method, my shampoo and a Z sponge.
Once washed i then went around the whole car with Megs mild clay and LT as a lube with a very small amount of contamination showing, i then proceeded to re-wash the vehicle lastly drying with 2 Sonus Der-Wunder drying towels: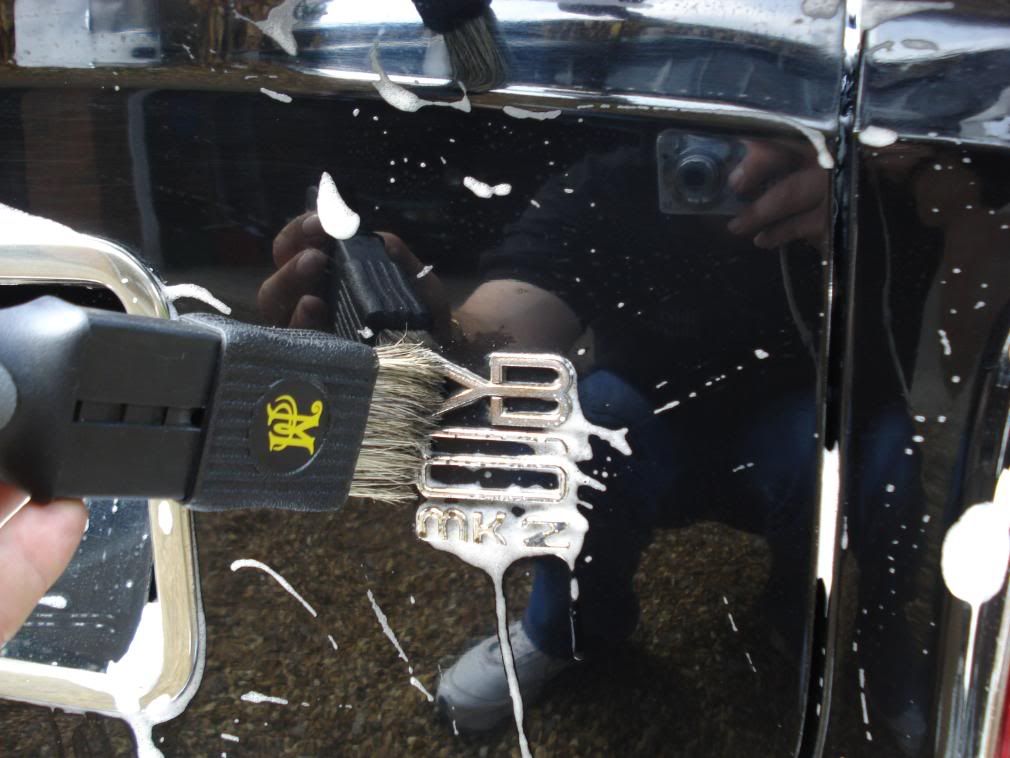 With the car dry i then went around it measuring the paint and am pleased to say that nothing out of the ordinary jumped out and was showing true figures all the way through, some general condition shots:
Once i had checked the condition and noted any danger areas so to speak i taped up all the areas that needed it and proceeded to test a few combinations:
With this car being alloy the heat build up from the rotary with a cutting pad and Menz IP was well out the window as there is always a chance of warping the panels and that is not something i am prepared to risk so the correction was done via the Flex rotary with a 3M polishing pad and Menz FF some areas including the narrow areas were done via the PC and a combination of polishing pads and 4" pads.
The car took 2 hits to get around 95% correction rate in place this pic is with 1 hit via rotary: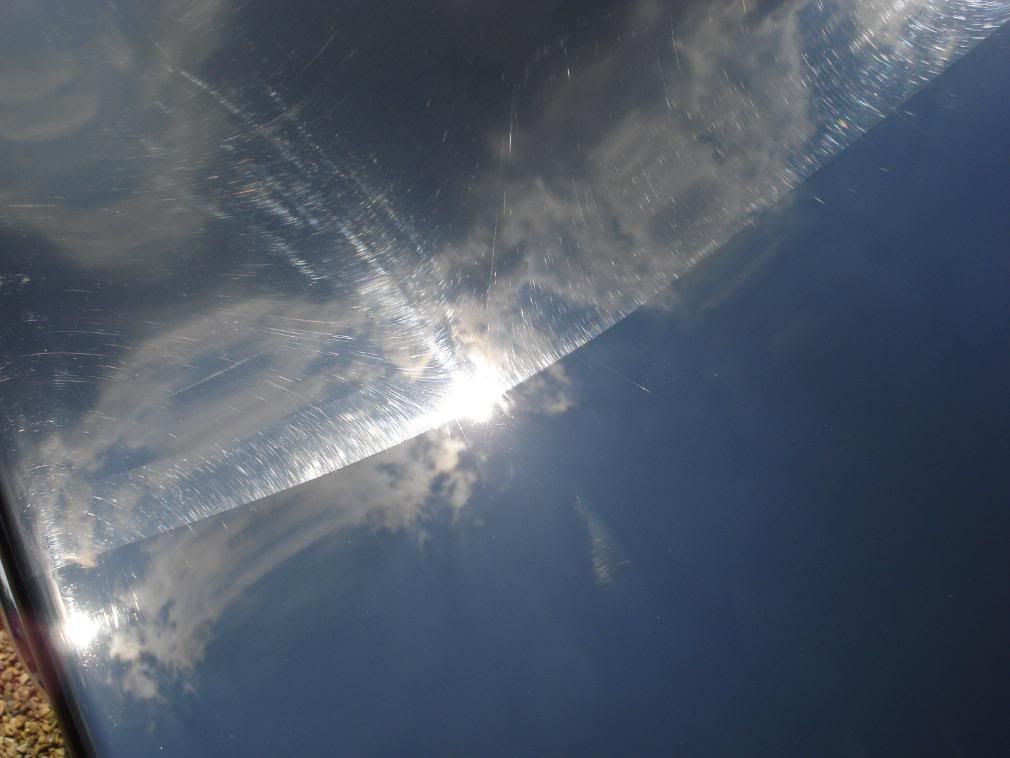 A few during shots: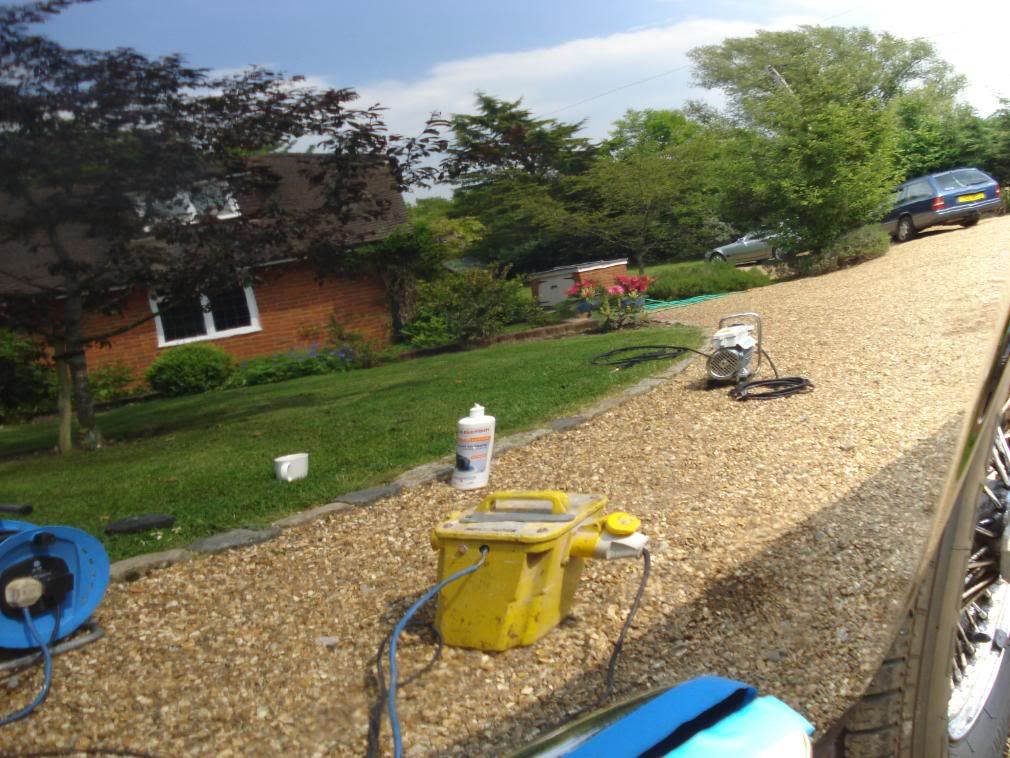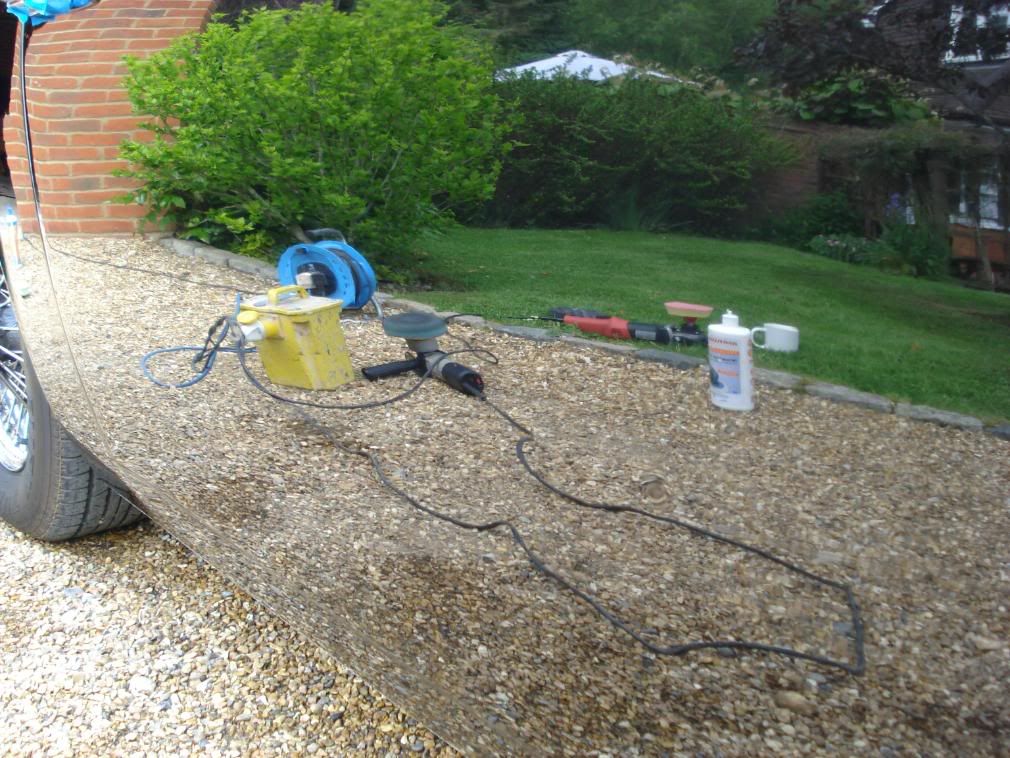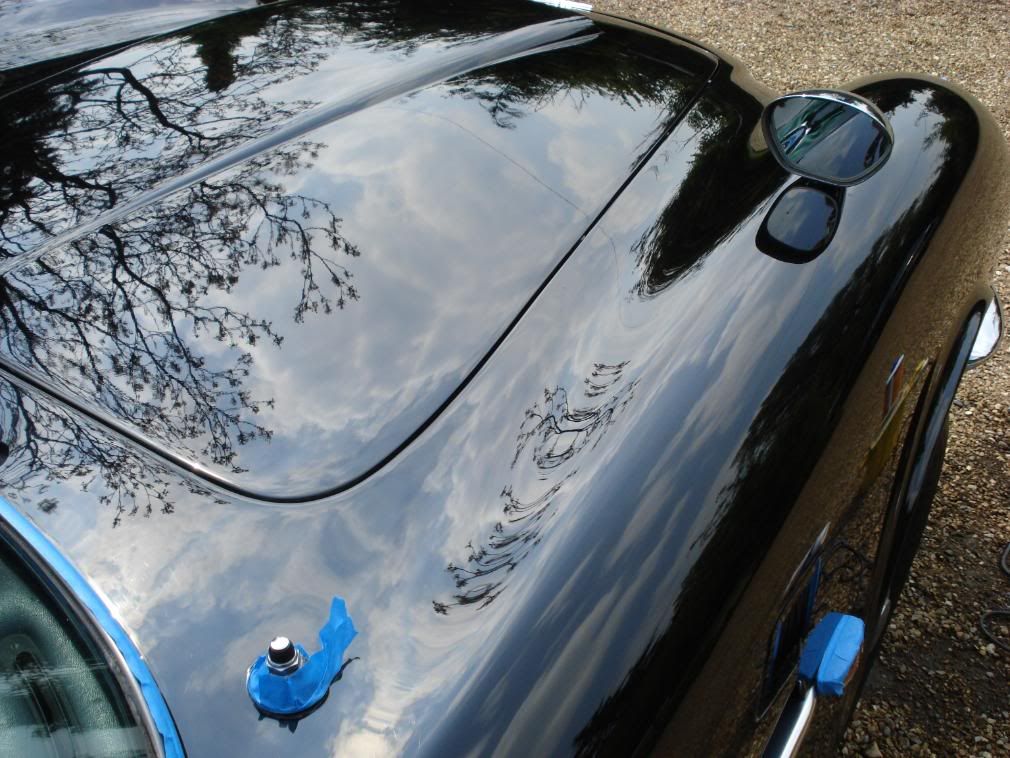 With the correction work done:
i went onto the headlights which i stripped down to clean the main lights and the inner covers as these were showing water marks: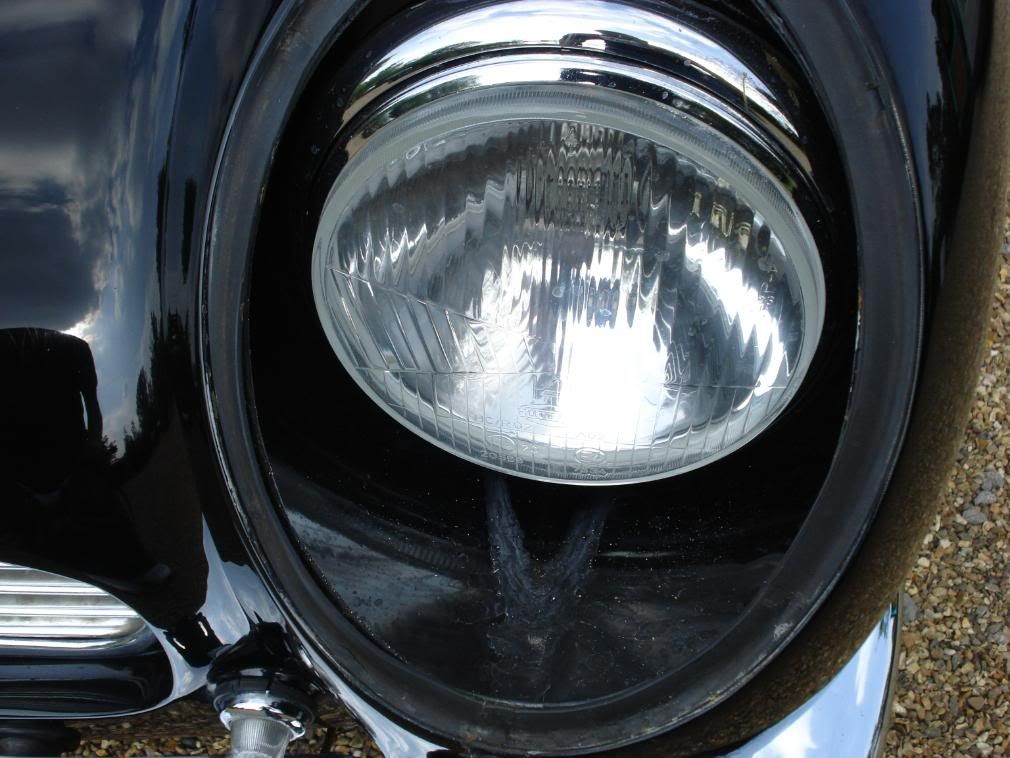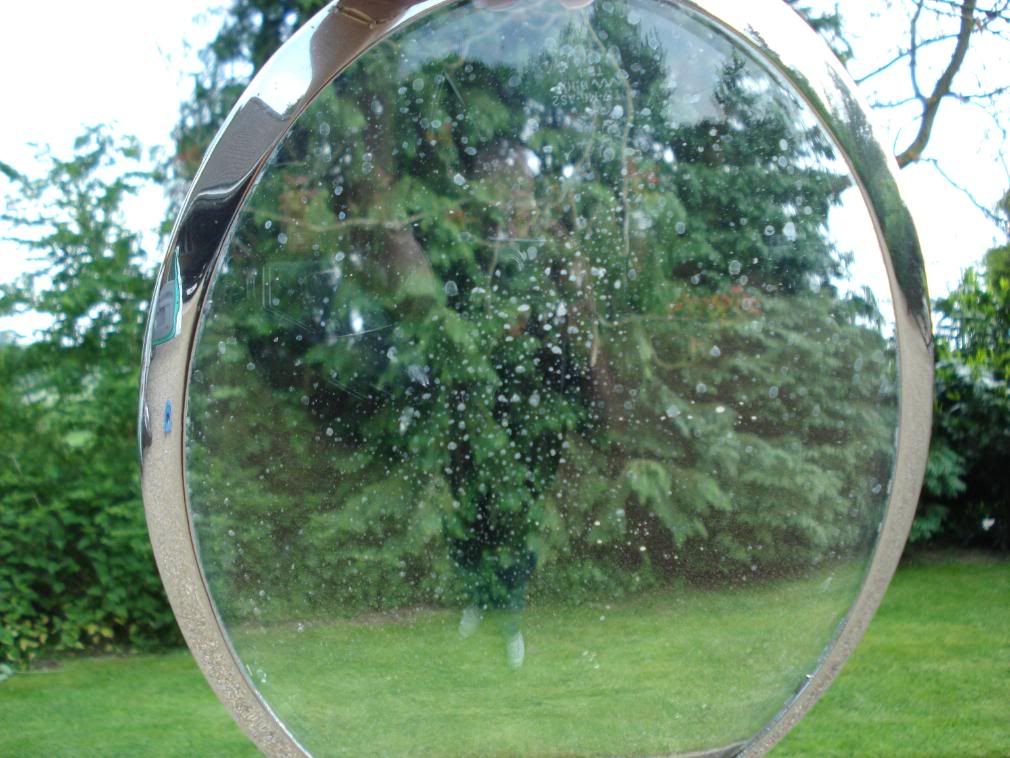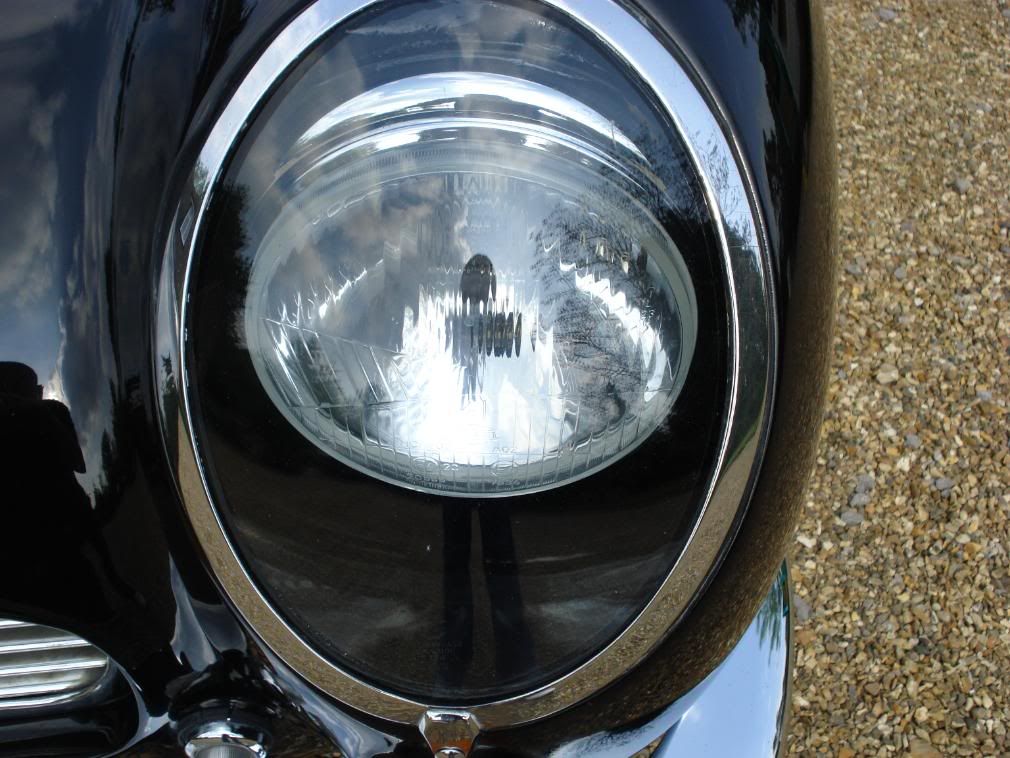 Onto the bright work (chrome trim,exhaust and wheels) and these was done with Autosol however the owner said not to worry about the wheels (Thank God) as they have a new set waiting to go on: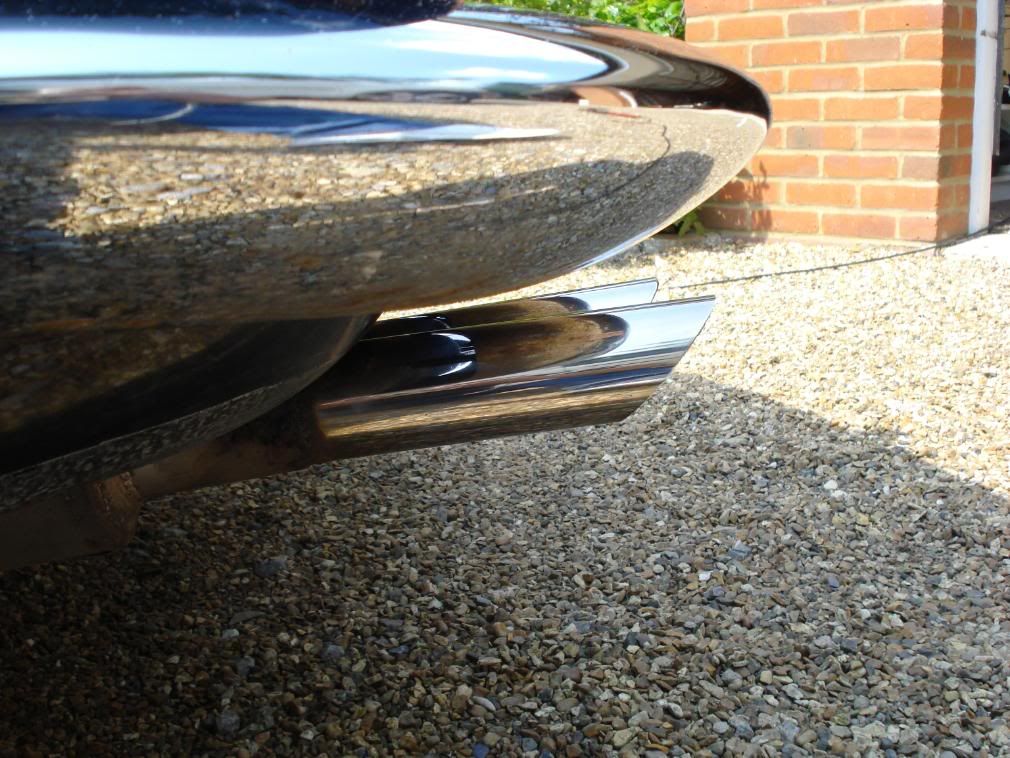 All the time i was detailing this car i kept thinking what LSP would really compliment it well given the car/history and in the end i cracked open my newly purchased wax with topped HD Clense very nicely: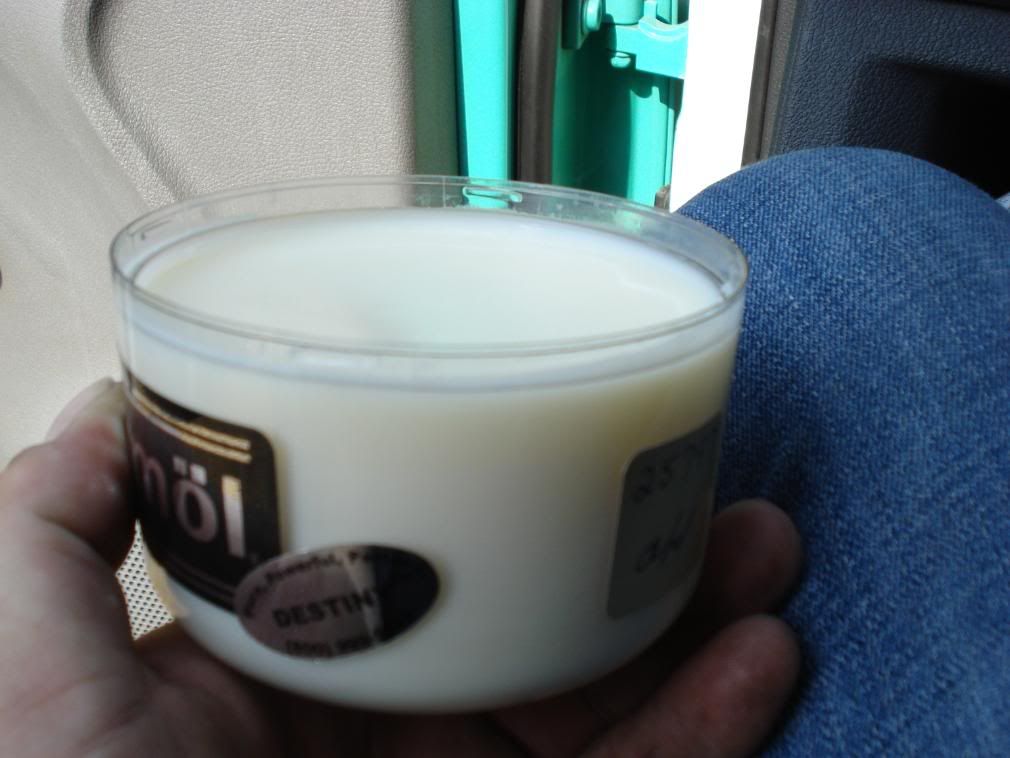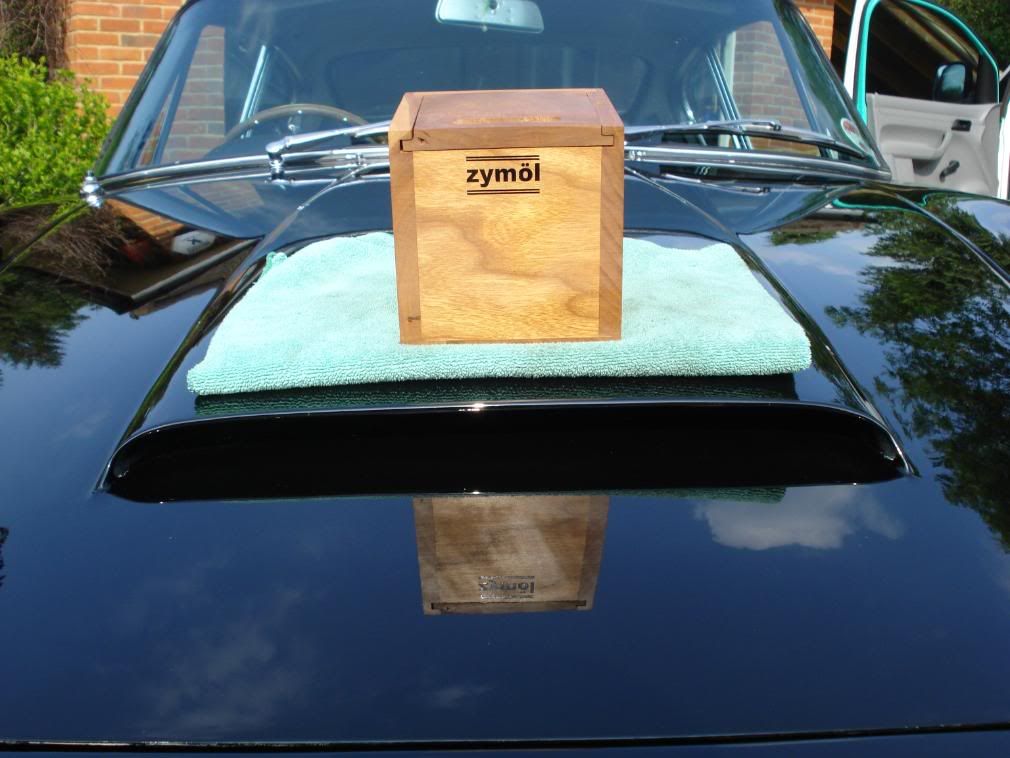 As many of you know i have done alot of Aston Martins but none have done to me what this car has and i am with great pleasure leaving you with the final pics: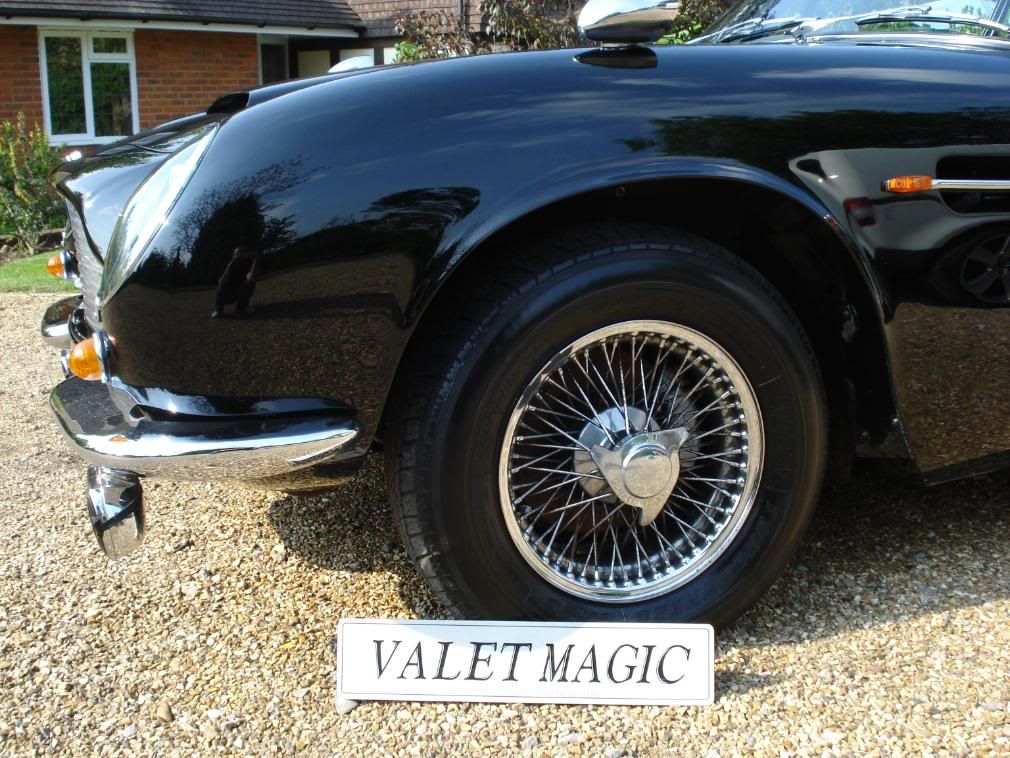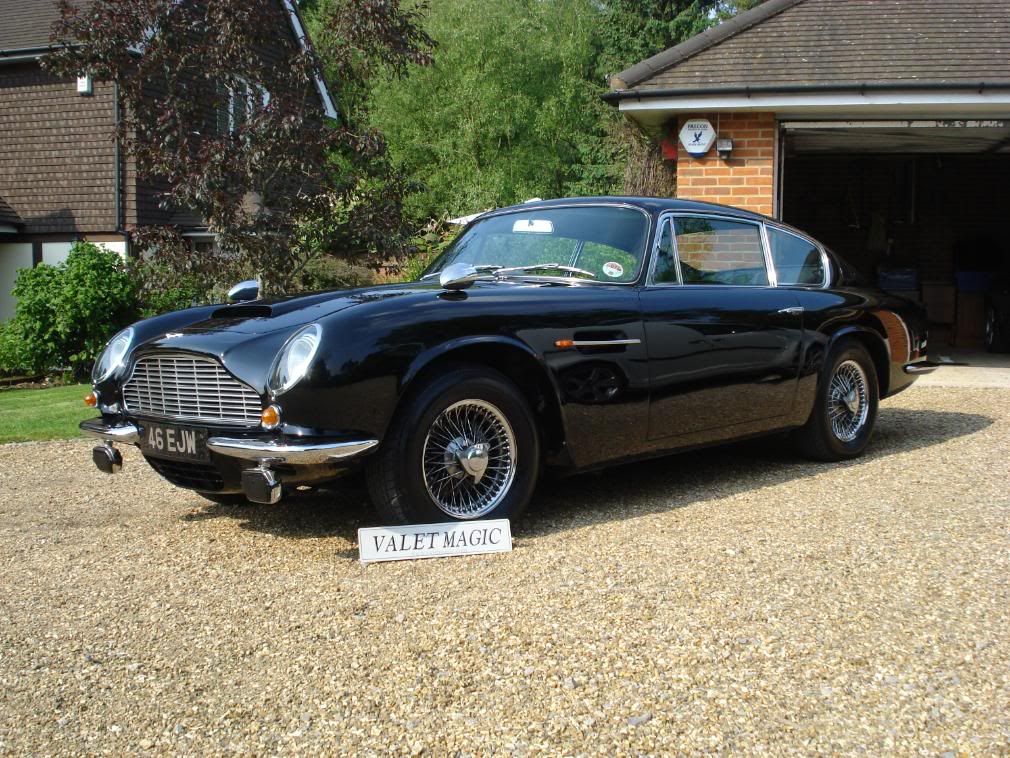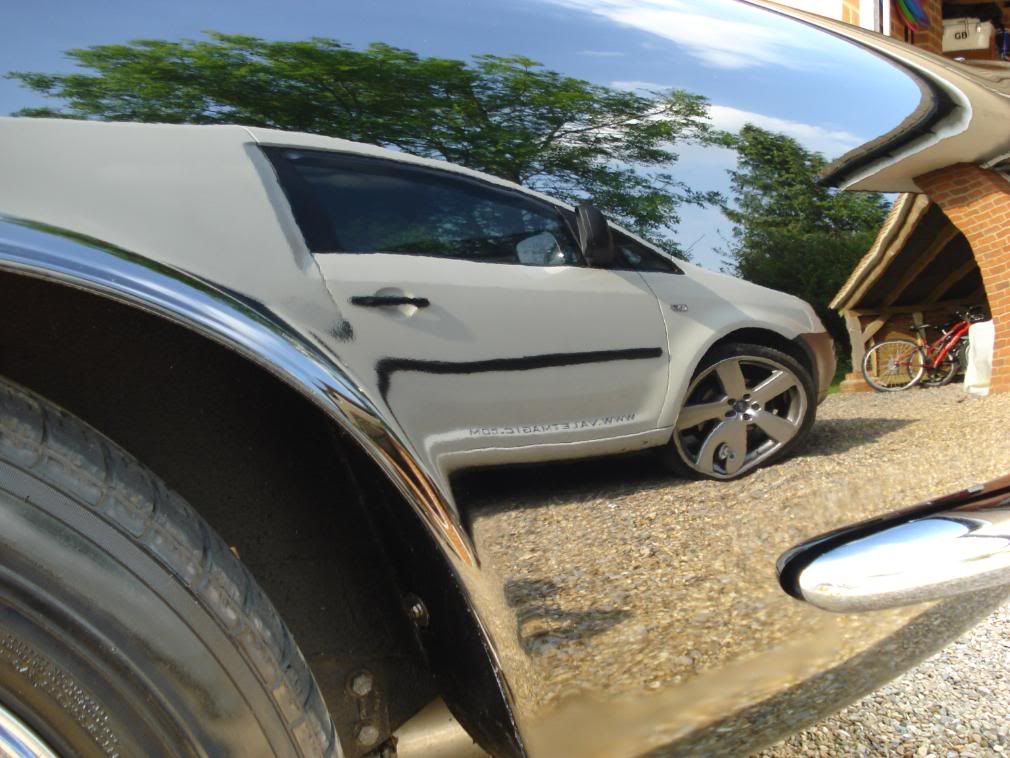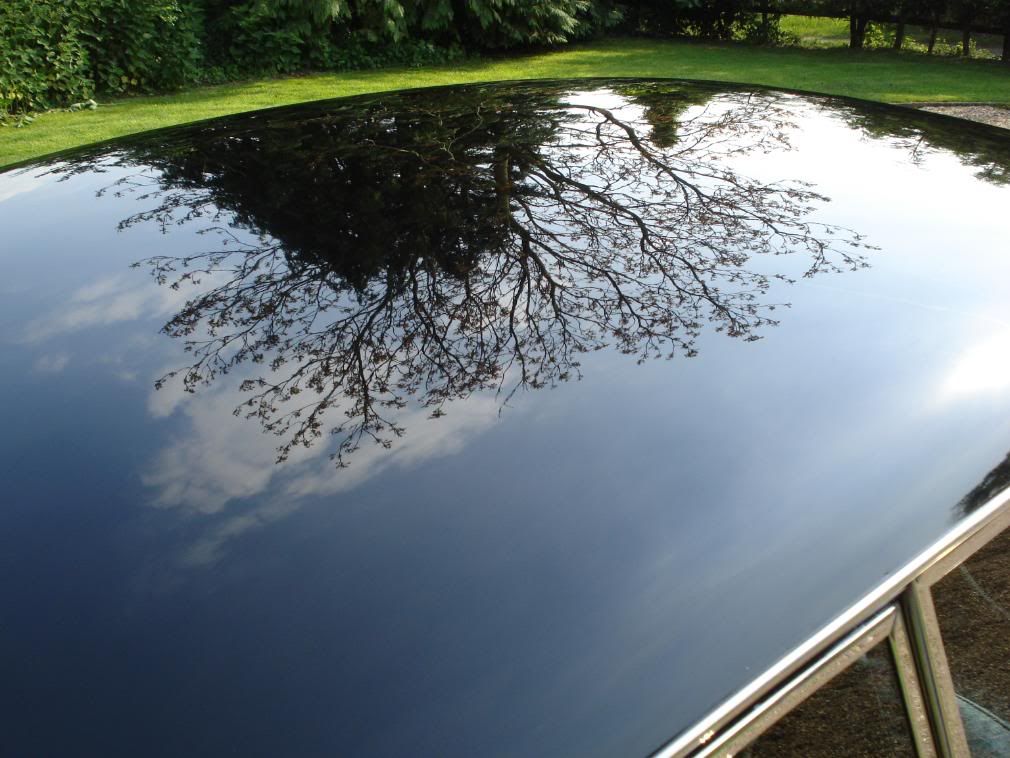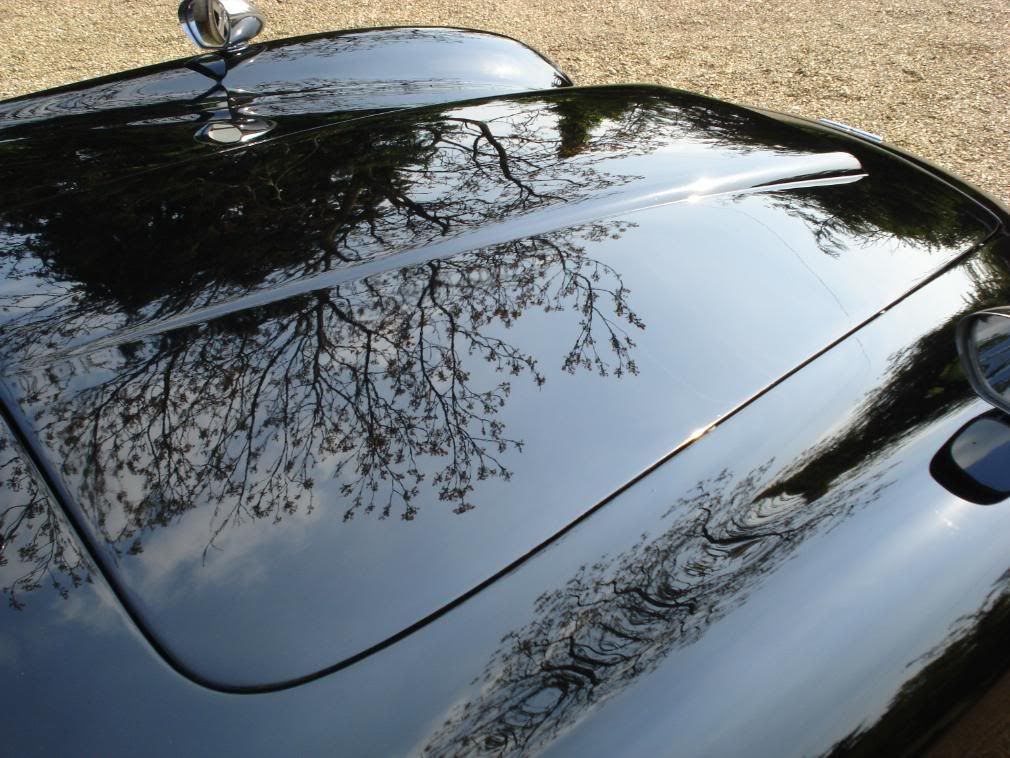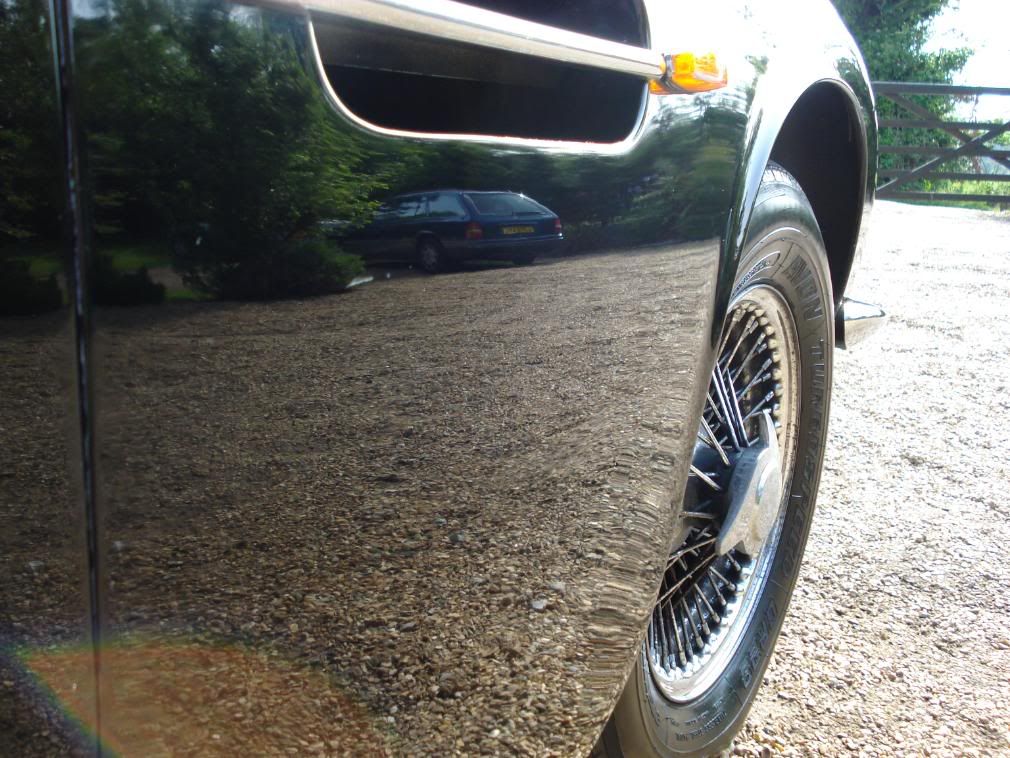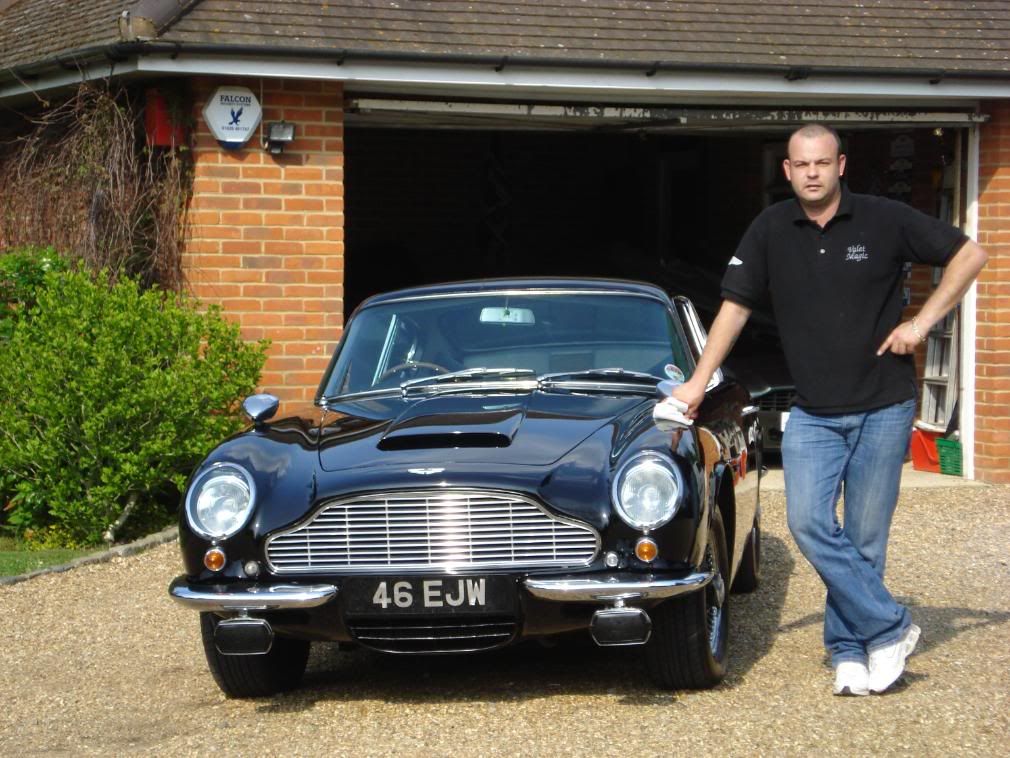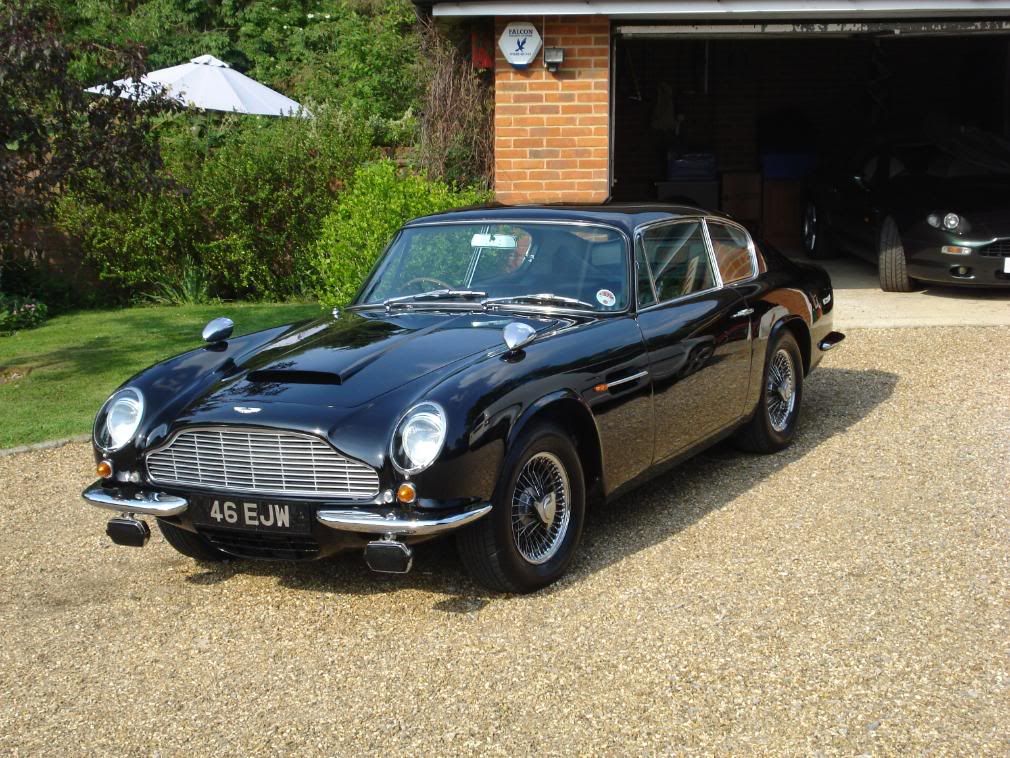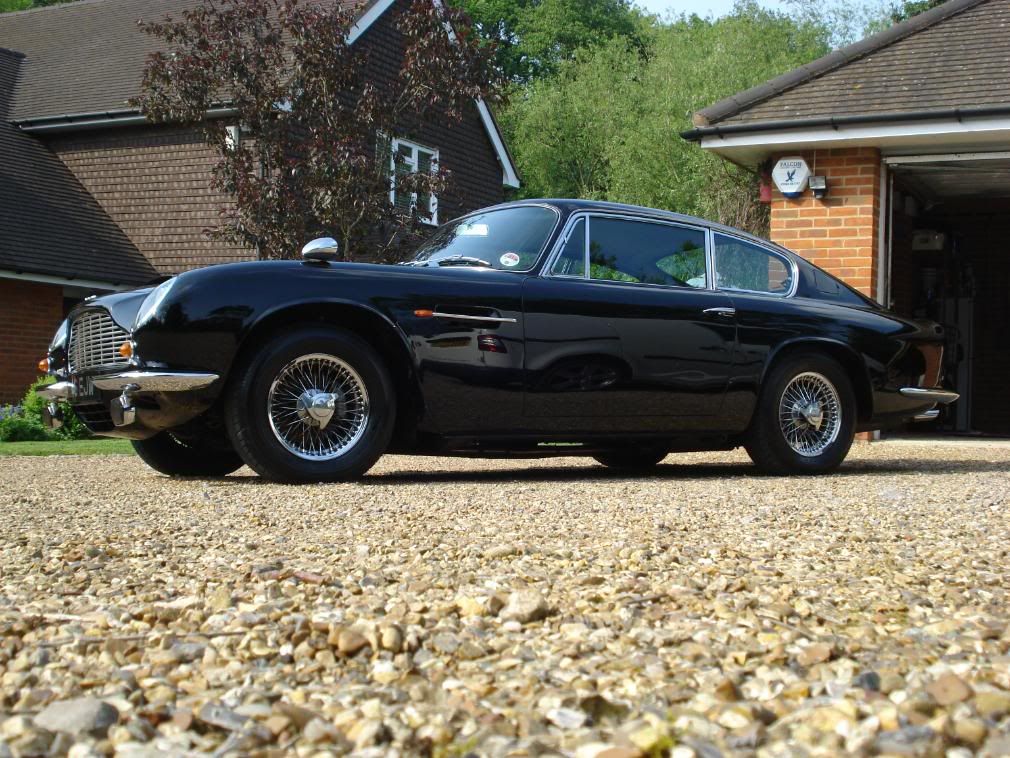 I am delighted with the finish on the car and the owner and his wife were left speechless and that alone is worth more than gold :thumb:
It was a great day working on a great car and i hope you all enjoyed the read as much as i enjoyed the Detail.
Ill leave you with a few random shots: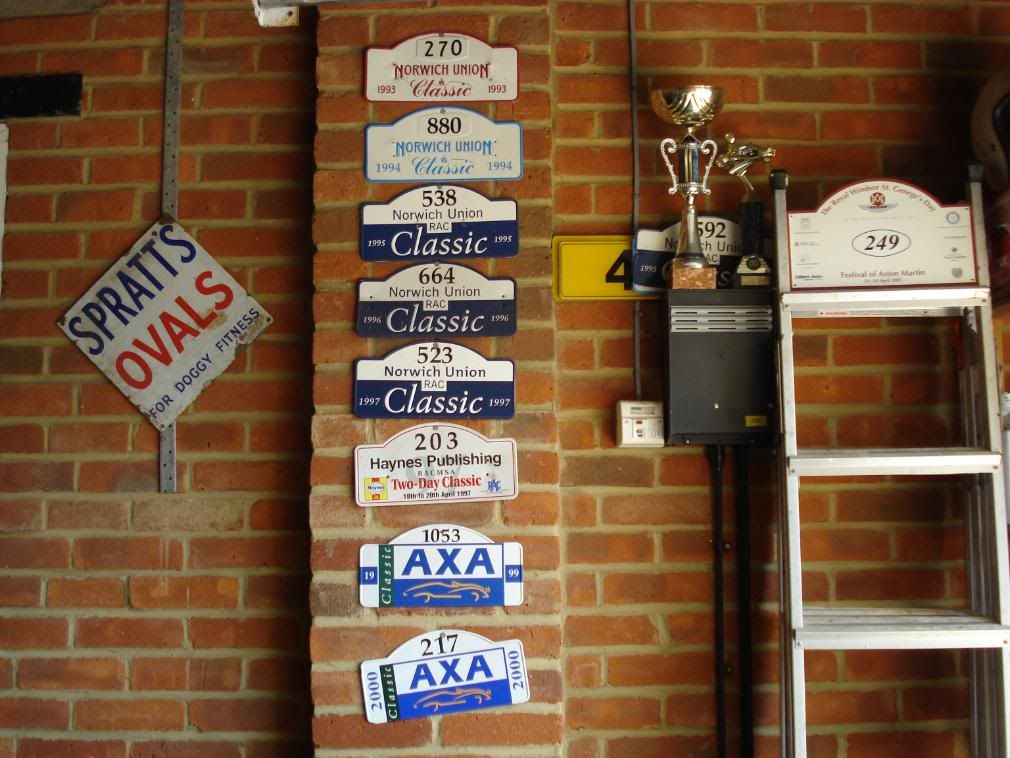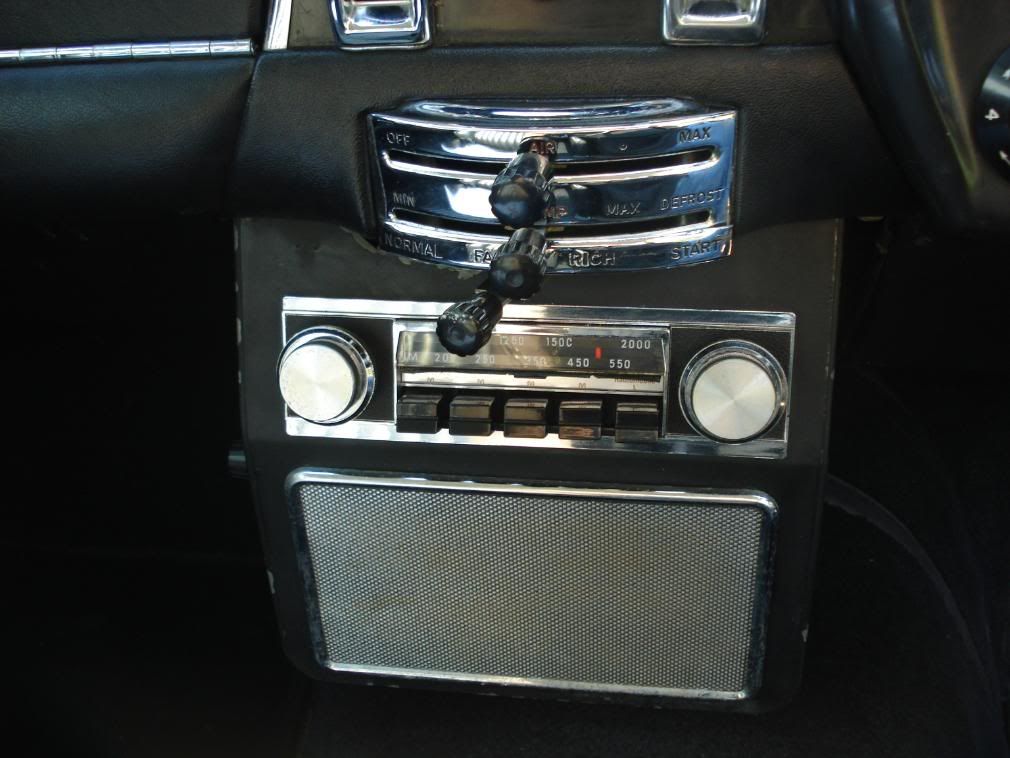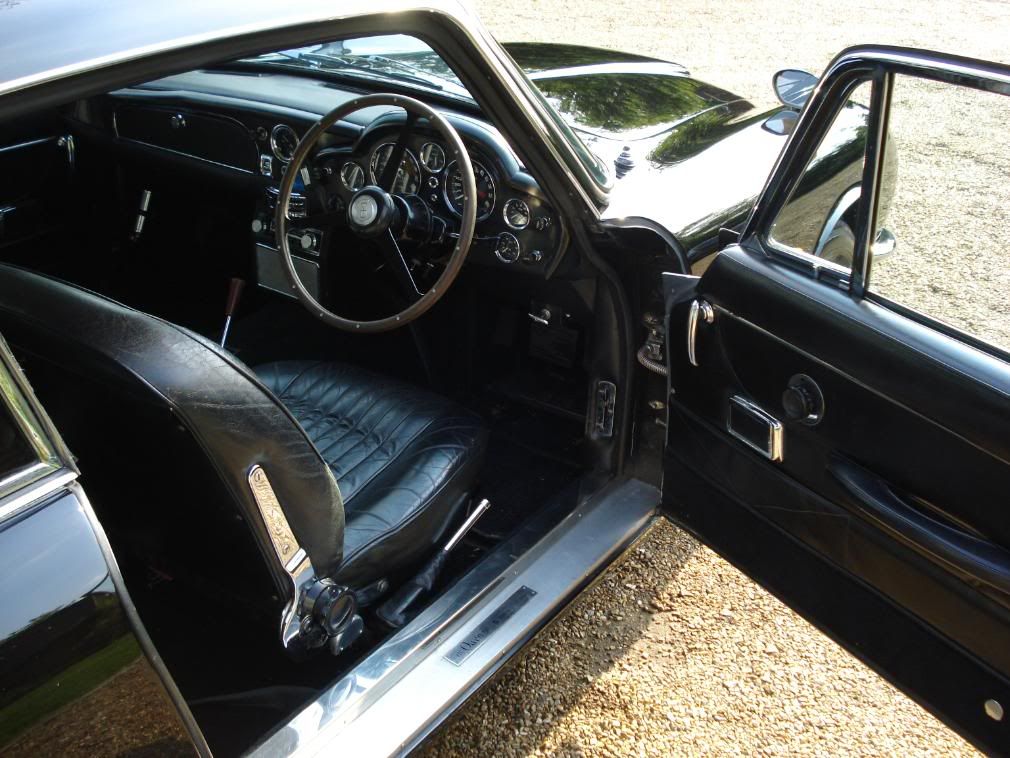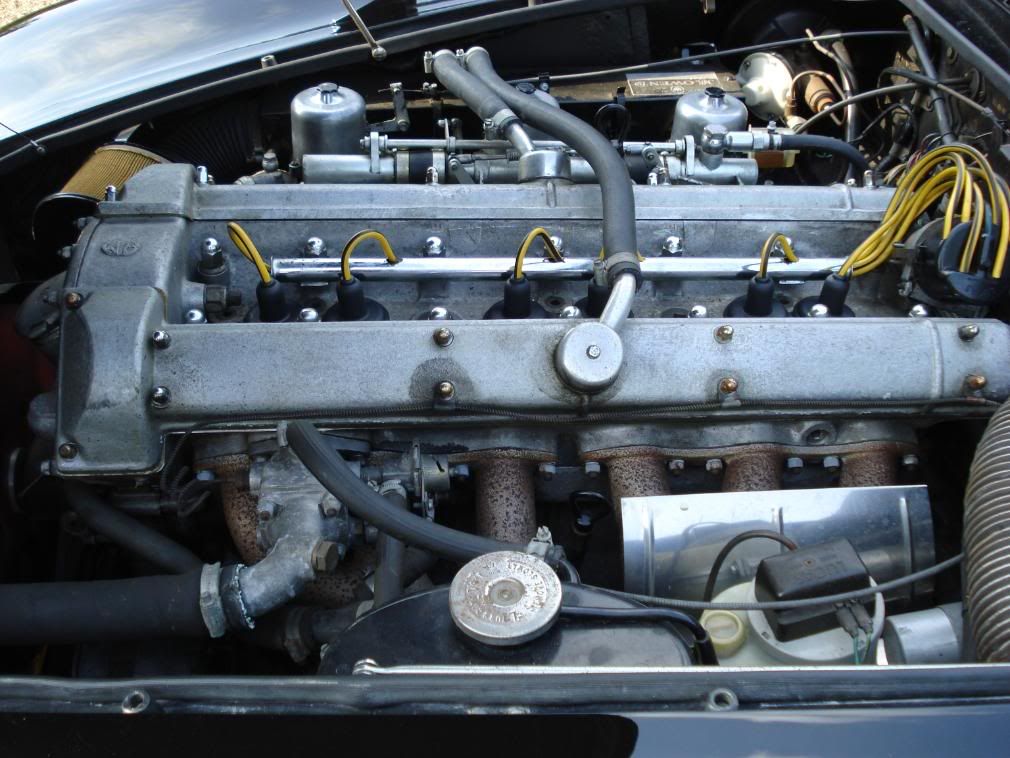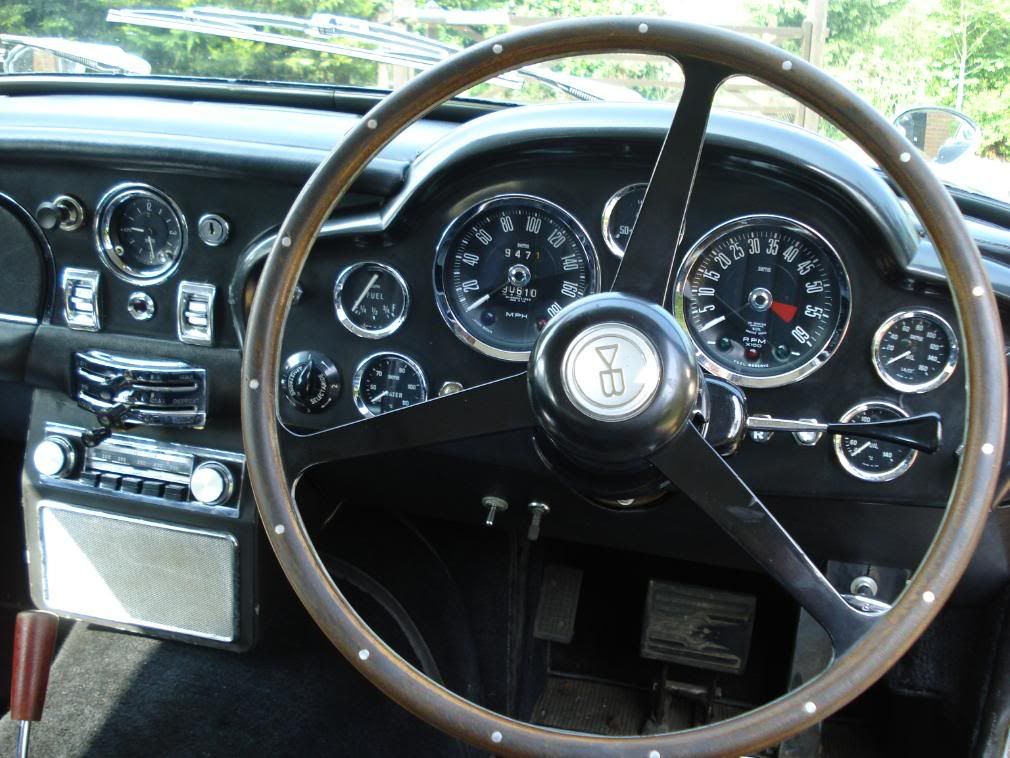 Thankyou
Robbie