Today the sun decided to shine for the first time in weeks, so I got underway with the first project, Auto door locking.
I had looked into using several triggering inputs..
- Driver's seatbelt
- Engine RPM
- Speed
- Shift position
After looking at all options, I decided upon the following..
Doors lock when the gearstick is shifted out of Park.
I decided upon this route because..
1. It keeps install to just 4 wires, all within easy reach.
2. Isnt interfering/interfacing with any essential systems (e.g. SRS, ECU etc)
3. It only requires one switching module, 4 wires, no special tools and only need to remove 2 interior panels.
4. Keeps operation simple so the doors only lock when you are ready to drive off.
This install requires a specially made timed relay which I have had fabricated as a one off.
Depending upon the level of interest, I will enquire about getting a number made and like everything in life, the more I order, the cheaper they become.
It is not possible to do this without this special timed module as the switch must turn off after a short time. A normal 12v relay will remain closed and prevent unlocking of the doors.
If there is sufficient interest I will as ever, produce a clear "how to" guide for every unit, but as ever, I would always recommend getting an auto sparky to fit it if you have any doubts.
I'm hopeful that if I can order sufficient modules, each kit should cost around £100, which will include everything needed.
Quick snap of module during install....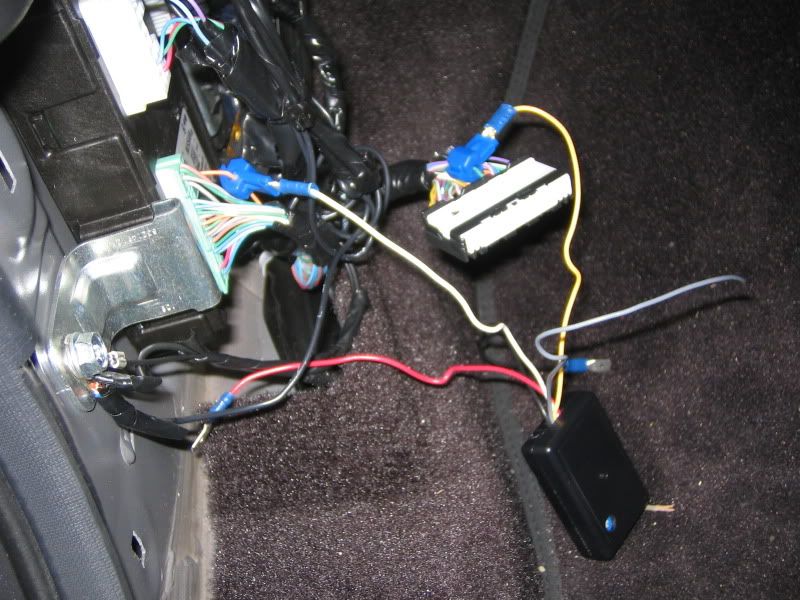 If anyone is interested, please add your name below and once I know numbers, I'll post up a more accurate price.
And as ever, if anyone's got any questions, just ask.