Discussion Starter
·
#1
·
Hi All,
I didn't think i'd ever type this, but i'm considering selling my GTR.
I'm finding it difficult to contemplate letting her go as i've devoted the past 18months to her. :bawling: But i want to drive something on track or in competition and this GTR IMHO is just too straight, i simply don't want to risk damaging her.
I believe it's one of the best examples of an R32 in the country, as you can tell by my signature last year it
Won Best R32
at the National Skyline Meet & was
runner up this year at JAE
.
If you check June's
JTuner
it was also
'Car of the Day'
at the Skyline Thrash Part 1. 0-60mph was 4.8secs IN THE WET!.... would be considerably quicker on dry tarmac. So it is also proven to be pretty quick as well as pretty
. This is the only time the car has been on any track / strip...
The details:
Bought from SkylinesRus in April 2005 as a weekend car.
It has covered 4,000kms since then.
Mileage is now 88,800kms.
Garaged every night, always cleaned before being garaged
(This is my 3rd car so has only been used very occasionally).
It has been maintained & modified only using the best parts & all the usual things have been replaced & uprated for piece of mind.
Most modifications are only 12months old.
Always run on Optimax & Octane Boost.
It's had 3 oil & oil filter changes in 4,000kms
Engine / Breathing:
RB26DETT
APEXI Power FC ECU & Commander
SARD 800cc Injectors
M's Induction Kit
HKS Iridium Plugs
R34GTR AFM's
GREDDY Kevlar Cambelt
GREDDY Adjustable Lightweight Cam Pulleys
GREDDY Clear Cambelt Cover
APEXI GT Stainless Lightweight Front Pipe
SUMOPOWER Decat Pipe
HKS Super Dragger Exhaust
Boost has been set @ 0.85bar
I also suspect the cams aren't standard items - However i cannot confirm this.
Transmission:
EXEDY Single Plate Paddle Clutch & Cover (3,000kms old)
Standard Flywheel - Lightened & Balanced
Suspension:
KYB r-SR Shock Absorbers
Uprated Springs (unknown make)
NISMO Front Strut Brace
Rear Strut Brace (Unknown make)
Brakes:
Brembo 4-pot Brake Calipers (R33GTR Conversion)
Ferodo DS2500 Brake Pads (very new)
Wheels & Tyres:
Advan Racing RG's - 17" x 9.5"
Toyo T1-R's - 245 x 40 x 17" (2,000kms old)
Interior:
SPARCO Blue 4-Point Harnesses
NISMO Black Alloy Gear Knob
NISSAN 350z Chrome Fire Extinguisher
Still has the original flare, space saver & tool kit. All seats & carpets are immaculate, with no rips or wear. The dash doesn't have the infamous 'Skyline Bubble' either!
Rear seats, belts & parcel shelf have been removed - these will be sold with the car so it can be a 4 seater again (1 hours work!)
Bad Points:
There is a very faint scratch on the boot lid
Steering wheel is original & isn't in the best condition
All work has been carried out by me & my father in a professional environment(He owns a large garage business & has built many competition cars over the years).
The fitting of the injectors, PFC & mapping, was done by ATF Power where the car dyno'd at 331hp @ the wheels.
Tax to end of Sept 06
MOT to March 07
As i said above, she's absolutely immaculate & she's part of the family so it will take a 'realistic & sensible' offer for me to let her go:bawling:
And i would like her to go to a member of the forum if possible.
Anyway i'll stop waffling, here are some pics
: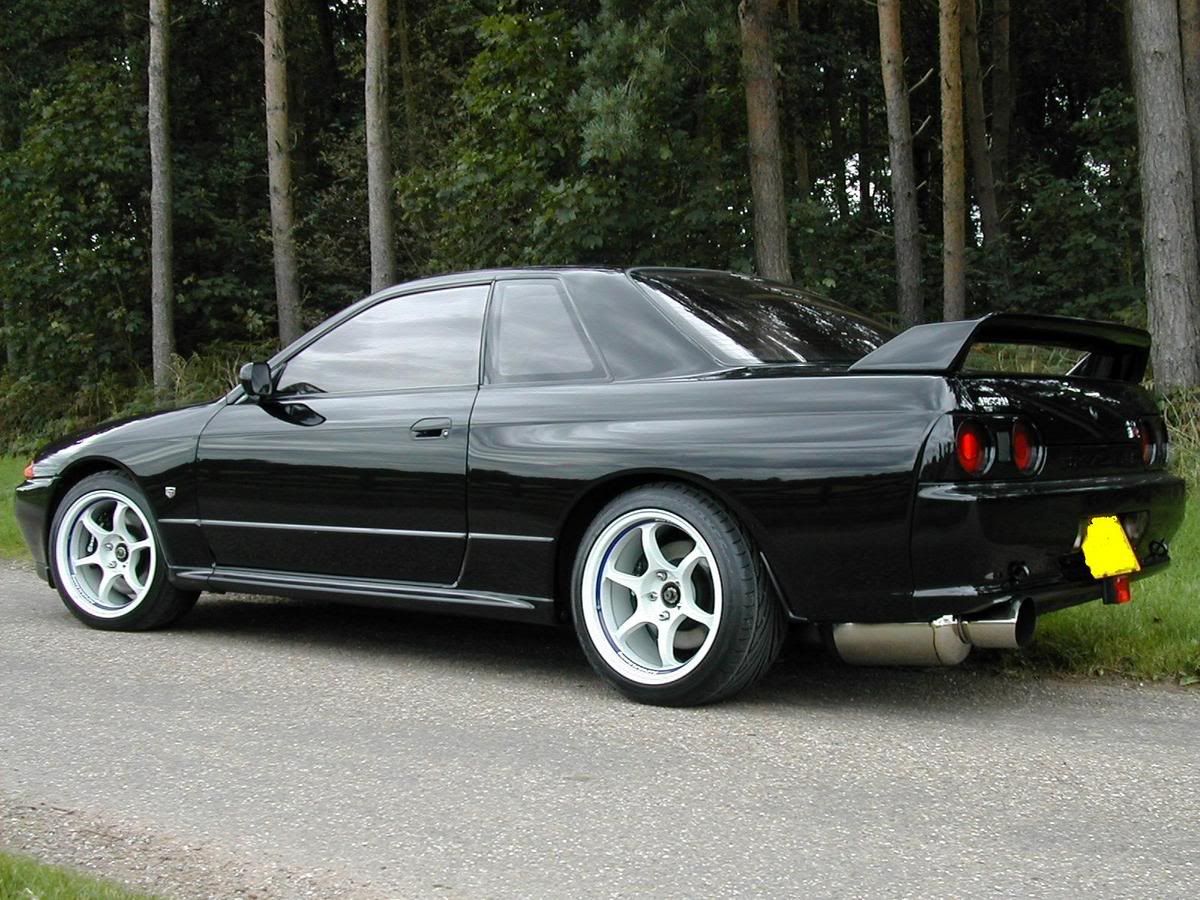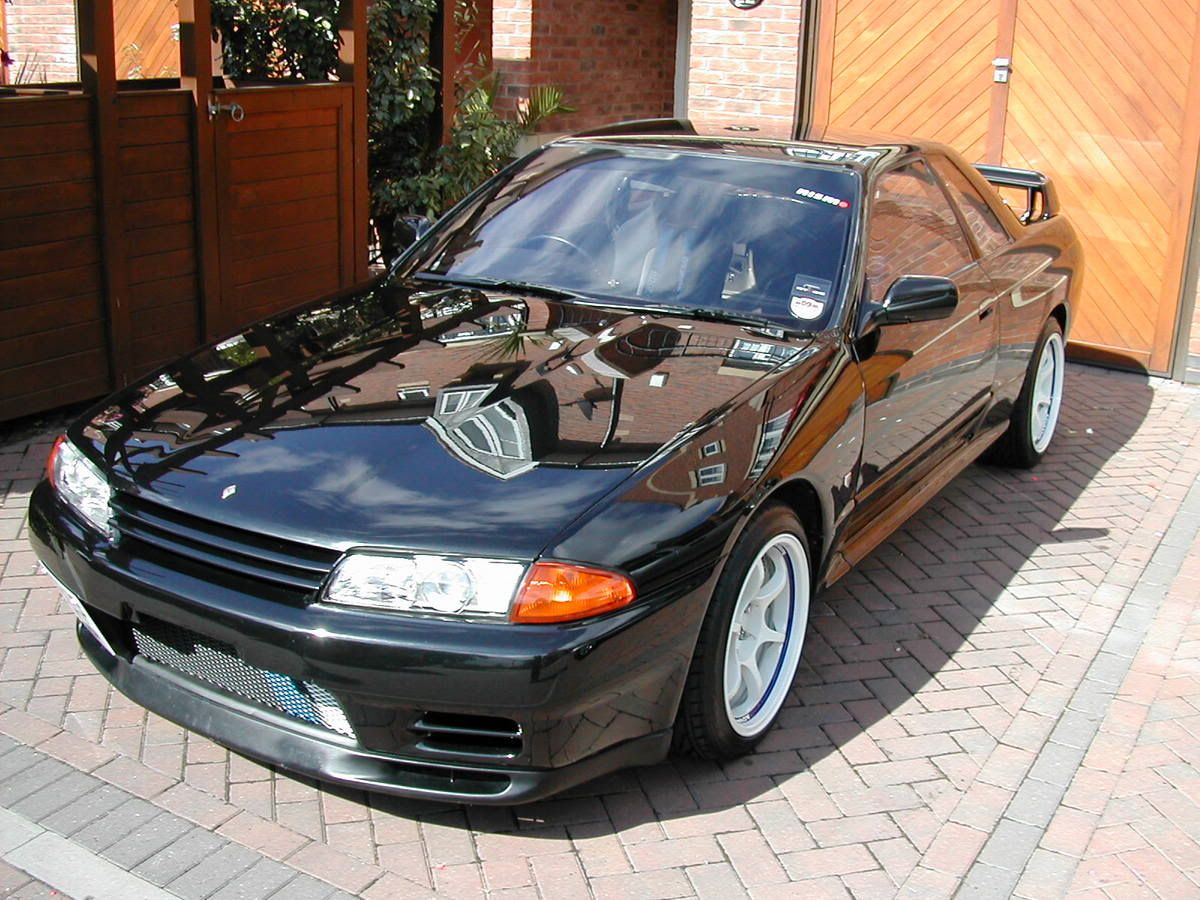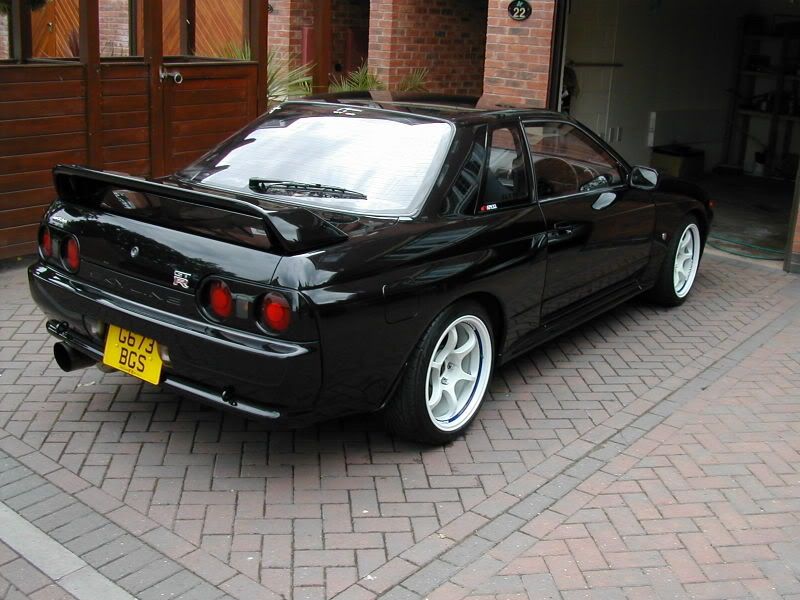 Thanks for looking