Discussion Starter
·
#1
·
heya,
after only owning my rx7 for about a week now, i`m already thinking of changing a few things. I`m pretty sure they are the same fitment as the skyline.
I was wondering if anyone would like to swap p/ex their wheels for mine. They are Axe-ape30 18" alloy wheels, In very good condition, no kurbing or marks whatsoever. Tyres are 225/40 18 and they are Pneumant pn 950 tritec tyres with loads of tread.
here is a link to the wheels as new, on ebay..just so you can tell how much these wheels are worth.
eBay.co.uk: 18" FIT:NISSAN SKYLINE (item 150027987884 end time 28-Nov-06 07:13:20 GMT)
If anyone is interested let me know what wheels you have and what sort of deal you had in mind.
Email me or put a post up here, my email is
[email protected]
Some Pics: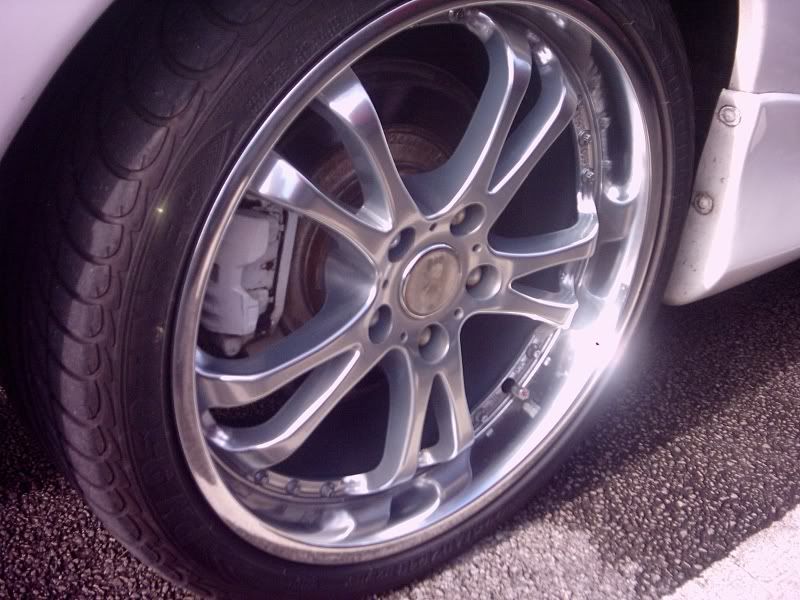 Cheers
trev