Discussion Starter
·
#1
·
Today I got a different GT-R to play with in the form of Bajies R32. We'd been trying to arrange a date to get the bodywork sorted for ages, and I finally got my hands on the car today……
A few befores…….
Front: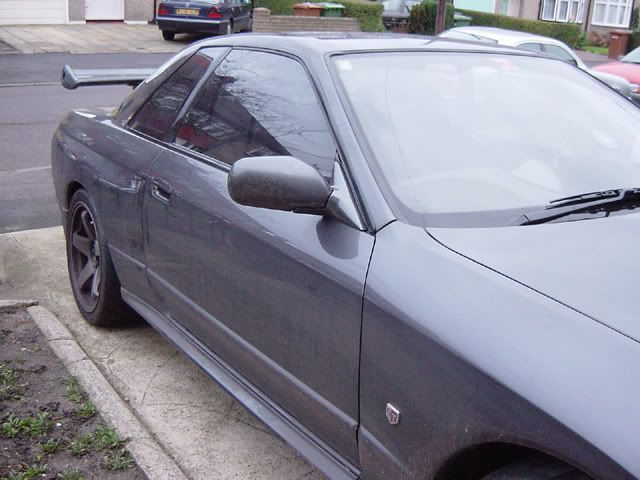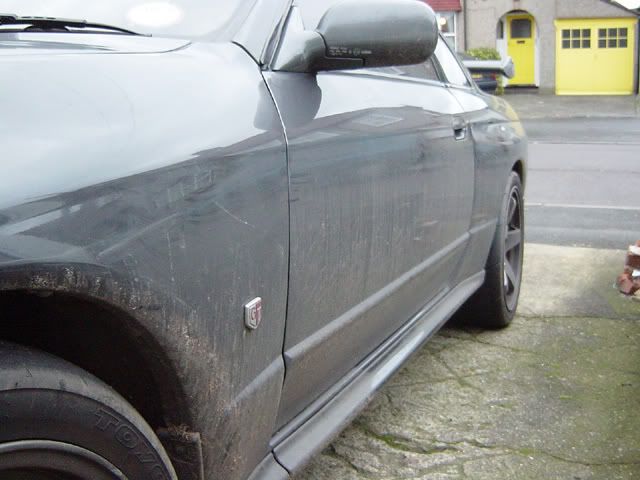 Rear:
Camouflaged Kakimoto:
Wheel: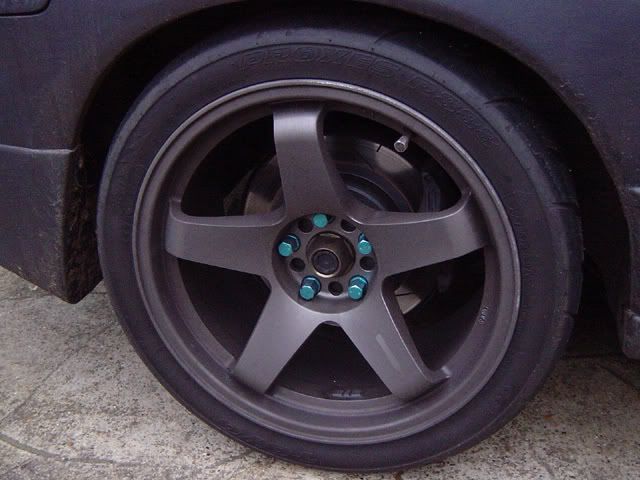 Started off washing with Serious Performance Ultra Gloss shampoo. Washed with a soon to be released wash mitt and dried the car with an Aquatouch Large FBZ Microfibre Towel
Then onto the polishing…… Started with Poorboys SSR 2.5 on a Lake Country Orange Light Cutting Pad, using the Porter Cable (PC) at speed 5. This was the bulk of the polishing work and one pass round the whole car took a good 2 hours. This was then followed by a quick pass to enhance gloss and shine using Poorboys SSR 2 on a Meguiars Yellow Polishing Pad. One pass round the car took about 30 mins.
After polishing: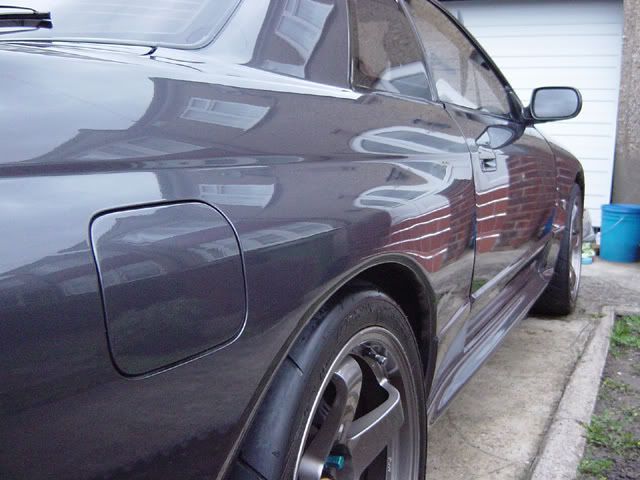 Once the polishing was complete, I applied a quick layer of Serious Performance Paint Cleanser with a Meguiars Finishing Pad, removed and then followed up with Serious Performance Polymer Super Sealant to the whole car, again, using a Meguiars Finishing Pad and the PC.
While the sealant was left to cure I gave the wheels a good once over and applied dressing to the tyres, which was later buffed to matte the shine down a bit.
Wheel finished: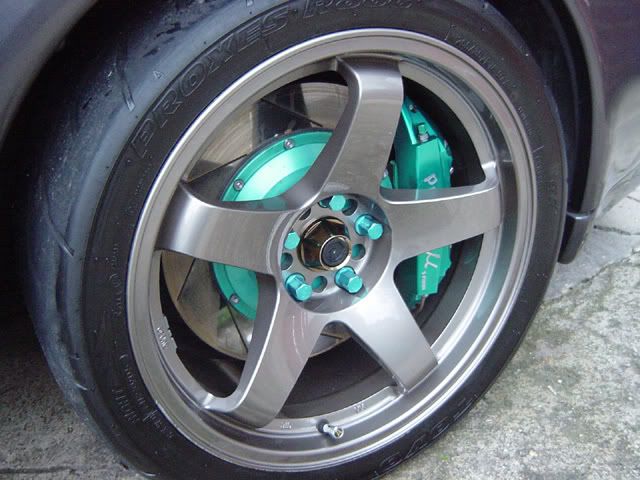 This also gave me time to give the exhaust a much needed clean….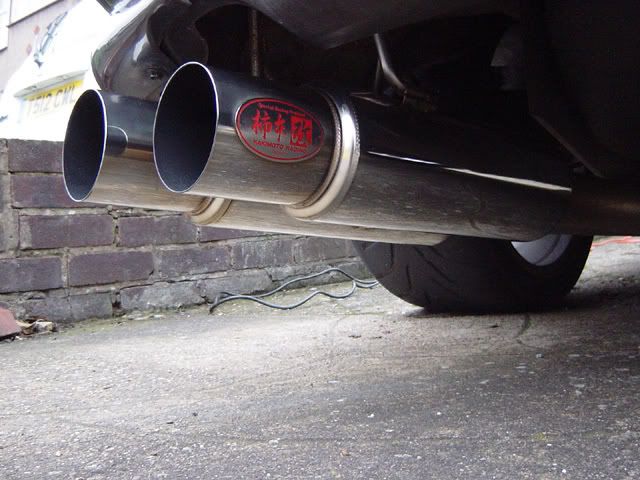 Another little problem was the glass. An awful lot of water etching. I tried several chemical cleaners both by hand and using the PC but, ended up using Poorboys SSR 2.5 and a 4" light cutting pad to actually make some head way. The pic below shows the section that had been polished, and the difference it made: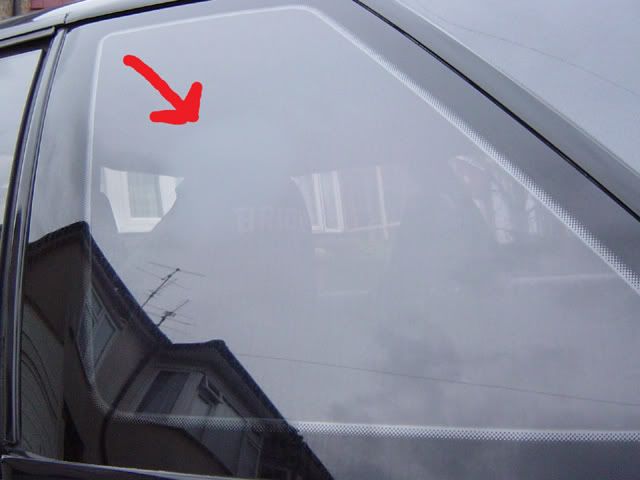 Once this was done, the sealant was then removed with a couple of Poorboys Mega Plush Towels, and here are the results: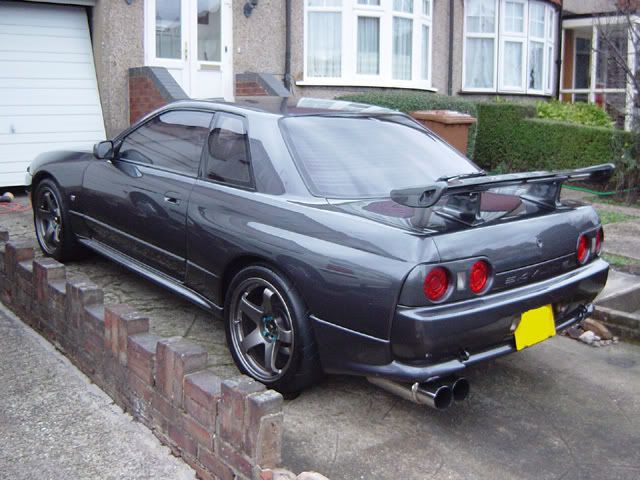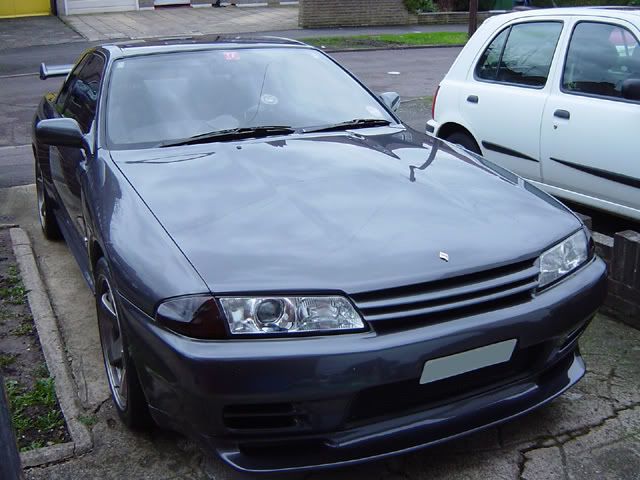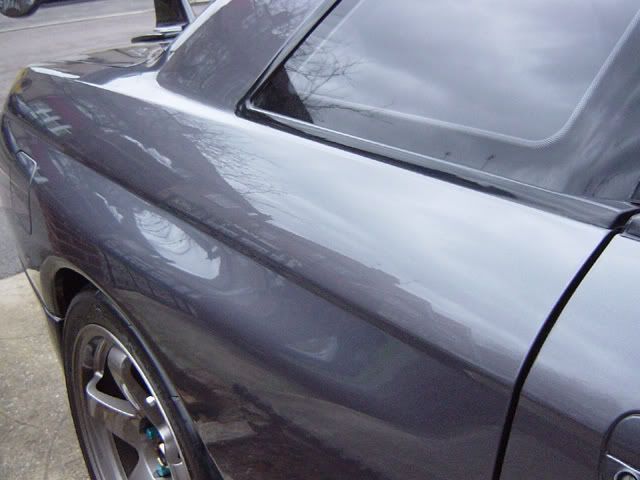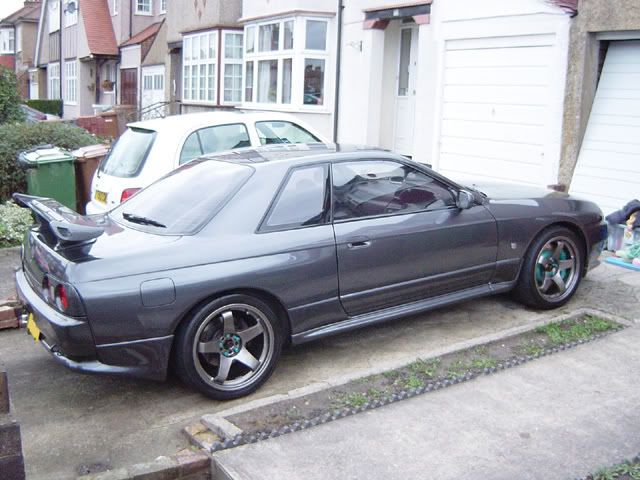 Time taken: Approx 7 ½ hours.
Hope you like! :smokin: