Here we have my Buschur Racing coolant overflow tank for sale, my GT-R is for sale so I won't be using this piece now. Grab a bargain, £275 delivered in UK.
Product Detail:
The Buschur Racing GT-R Coolant Overflow Tank is the perfect answer to your stock, boring and ugly factory unit. Our overflow tank cleans the engine bay up, frees up extra room under the hood and saves a total of 1.4 lbs from your factory unit! Our tank bolts in the same factory mounting position and utilizes your factory cap to keep the engine bay looking uniform. This kit will come with -6 black braided hose as seen above, -6AN fitting to connect the top of the tank while the bottom of the tank will have a -8AN outlet and -8 push lock hose to mount your factor hose back up to. This kit is in a wrinkle black finish.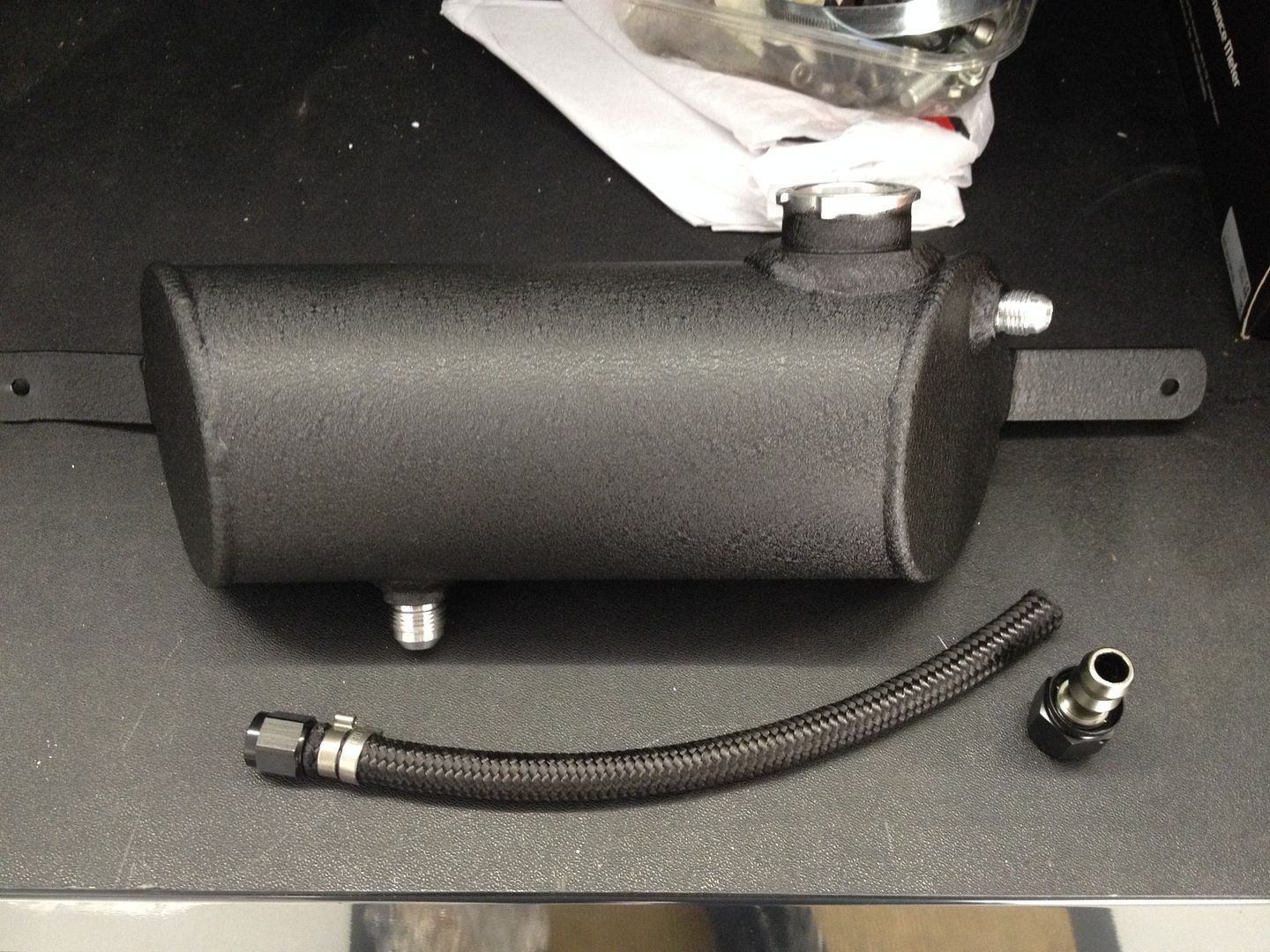 And the attached picture shows how neatly it fits compared to the ugly factory item.