Discussion Starter
•
#1
•
Hi guys,
I'm looking for some advise on a crank trigger solution. I had a look at the various solutions where the trigger wheel being installed either behind the pulley damper or on the crank gear :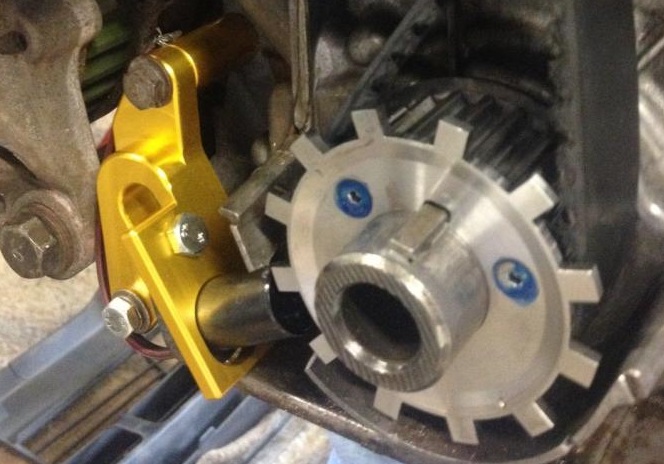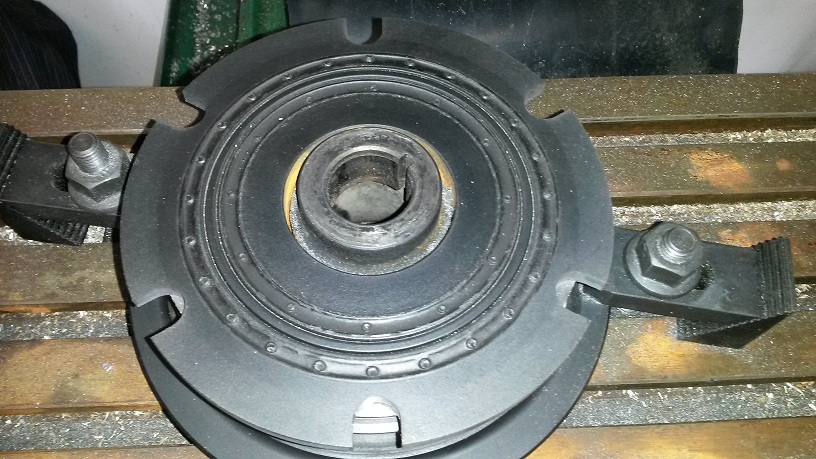 (the gaps are quite large I would machined smaller gap/tooth).
As I want to keep things closed to OEM look, I've been thinking to have the pulley damper machined with correct tooth size if the tooth would be on the pulley damper.
If the trigger wheel is fixed to the sprocket it bothers me the trigger wheel would make the pulley damper pushed foward. Is this safe ?
Except if the trigger wheel is only 3mm width I guess that could be ok.
Speaking of width .... the width will be dictated by the crank sensor.
I looked at them (hall or VR). Honeywell makes new units that look very interesting (I haven't consider the GT101).
Basically the sensor serie SNDH-H
https://sensing.honeywell.com/sensors/hall-effect-digital-speed-sensors/SNDH-H-series
(hall effect) requires a wheel of 2 or 3 mm.
What worrying me is the rumour of the lack of reliability for hall sensors (anyone experienced a hall effect failure ?). Where as the VR won't fail.
A lot of choice (too much ?) in VR sensors :
https://sensing.honeywell.com/sensors/industrial-vrs
so I don't really know what to choose.
ECU will be a Haltech Elite 2000.
Both VR and hall effect sensor have very similar max frequency (15khz so enough for a 36 tooth wheel @ 9000rpm) and both are rated to work in 150°C environment.
One advantage of the trigger wheel fixed to the sprocket is that it can be replaced with another wheel to accept a new sensor where as if you machine the oem pulley damper this may not be possible.
In the end I can't decide what path to take : VR or hall, pulley damper machined or trigger wheel on the crank gear.