Discussion Starter
·
#1
·
Installing a grounding kit is a safe and reliable way of creating a low resistance ground path. The kit provides direct ground paths from battery negative to body, chassis, and specific engine components to give a noticeable improvement in electrical circulation.
Reduced electrical "noise" can improve ECU signals and throttle response resulting in better performance and reduction in flat spots, and you can see many more benefits associated with improved grounding such as increased bhp & torque, stabilised idle, brighter headlamps, quicker starting, reduced audio noise, reduced heater matrix/radiator core corrosion.
Fitting
Full step-by-step fitting instructions are provided with the kit including a schematic diagram of your engine bay showing the suggested grounding cable positions.
No expert knowledge is needed and fitting should take less than an hour, usually far less.
Fitting involves the removal of specific, easily accessible, pre-existing bolts which are positioned on effective grounding points around the Skyline engine bay in order to ground each of the supplied cables in the correct order. One stock earth strap is retained and is attached to the new negative battery clamp.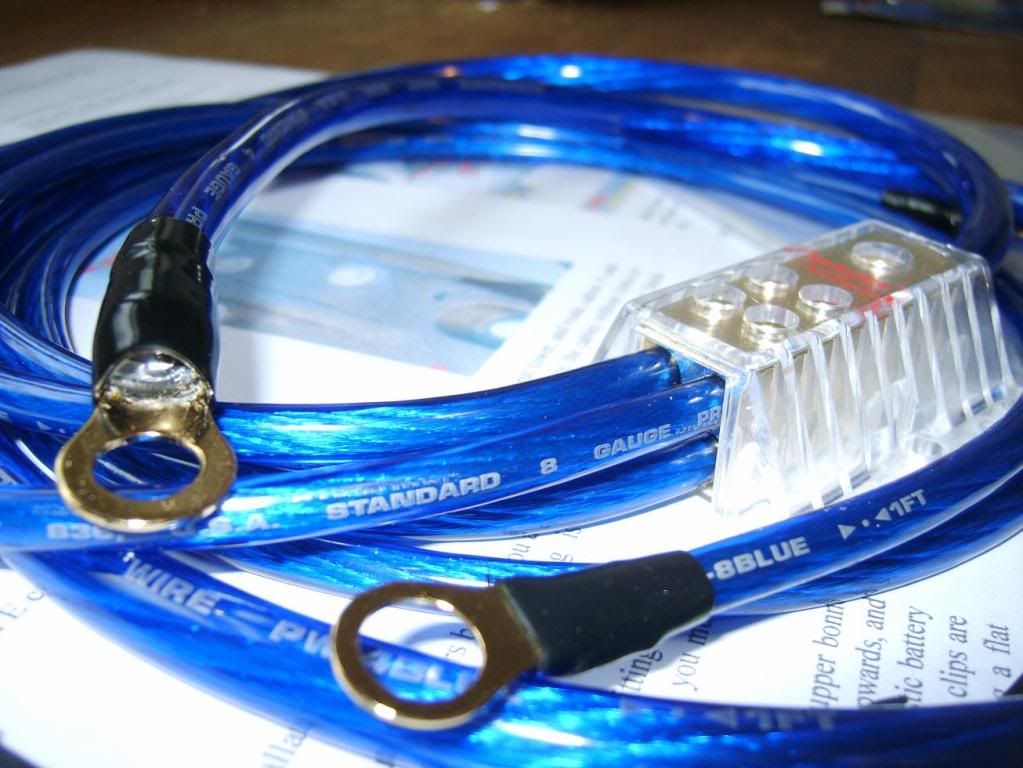 The kit
- Six 60A Rated 99.9999% oxygen free copper core grounding cables in a choice of colours with preattached gold plated connectors, the size of the connectors and lengths of cables are designed to specifically fit the intended Skyline grounding points.
- Gold plated negative battery terminal
- Stock earth strap o-ring connector (gold plated)
- Cable ties to help route the wires.
- Full clear instructions, specific to your Nissan GT-R
Availiable in; Black, Red, Clear, Blue or Purple
Usually delivered in 14 days, but allow up to 28.
For February and to launch this new item we are offering 10% off the full list price, but only for February 2010.
Please click here for more details and how to order
.
Or if you want to see what else is available click on this link
And don't forget to visit the SHOP area of the forum for plenty more offers