Discussion Starter
·
#1
·
Ive stripped the engine today - well 2hours worth and findin my way around really. Took wads of pics and sat with a copy of Merlin mag and ordered sh*te loads of new Samco 4ply hoses and braided lines for the catch catch can and other choice bits. but unbelievable found all new Samco hoses sunk all around the engine bay - so thanks Walter Vangoole - Ise of SKye (who i got her off last year).
Took strut to be polished with all the GReddy hard pipes - got a slightly used Blitz intercooler, new carbon cooling panel - carbon cam cover and generaly refurbin the car.
Bought a Trust Gracer body kit off one of the lads on here - Cheers
New carbon blade ( off here) for the wide Nismo spoiler - some trick alacantara goodies for inside - a wheel refurb to go (or new wheels) and some paint and we're there.......
It's got all new Fully adjustable Tein Suspention and a a pretty mad list of spec extras - Total of £68K reciepts (includin original £47K engine bill from Top Secret Engine. Just been neglected body wise....
I'll keep you posted.. should be sweet as its 630bhp/- basically PERFECT MECHINCAL ORDER! so will be rockin when its tidied... Just chucked £1700 at the boys at RB to replace all ball joints and bushed underneath - and hoses Trust racing Plugs new filters and a ignition module - (£550 Nissan only part).
So now she screems
before and after pics below
NOW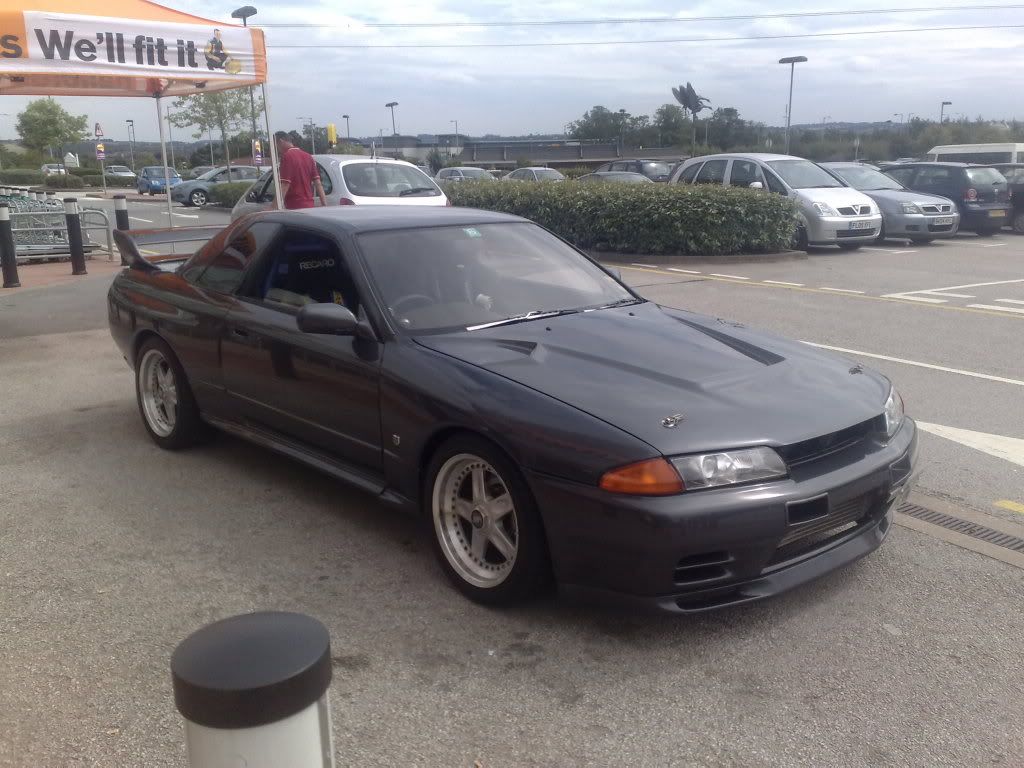 GOING FOR