Discussion Starter
·
#1
·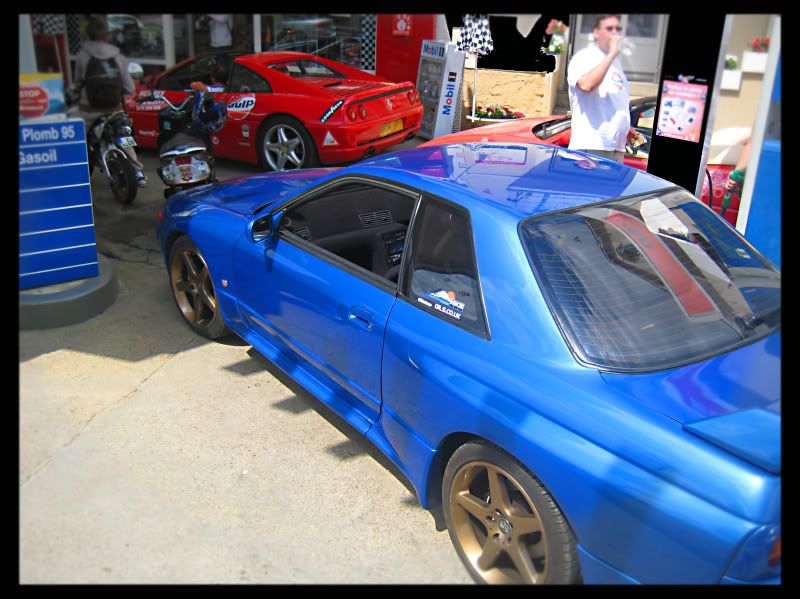 I thought it about time im started documenting something to show the hours of blood, sweat and tears that myself and my bessy mate Fil have put into my car since I bought it 4 or 5 years ago from Sterte Garage in Poole
Sterte Garage Poole
Having owned an R34 GTT and the an R33 GTR, I decided to stop wasting time with cars that didnt come up to scratch
and go for the one and only Skyline to own so Anthony, (at Sterte) kindly agreed to a swap for my beautiful Midnight Purple R33 GTR with my now owned Mitsibushi Fiji Blue R32 GTR.
(sorry no offensive its just my personal preference, they both really are fantastic cars! :thumbsup
.
On my way down to swap the cars and only 2 miles form his garage, my R33 had a massive electrical fault and basically every ECU in the car was blown, (the alternater was later found to be charging at over 20 volts). Anthony honoured the agreement, (even though I turned up with my car on a flat bed recovery truck).
uke: cheers Ant!!!:thumbsup:
So anyway I had to get the 33 fixed, which took forever as we had to go through every part of the car to see what was effected. But in the end the deal was done and I would be the proud owner of a very clean R32 GTR :clap:
So the plan was to get her to me in time to take to that years Le Mans but alas she wasnt ready to take and so ended up going in my Daewoo Nexia, that i hauled around in at the time. :nervous: contd........