Discussion Starter
·
#1
·
It is with great regreat that i have to sell my new pride and joy
I have only just brought this car back in Augest but now due to the company i work for going tits up i have one month left. I need the money tide up in this car to make sure i have enough for the bills
i have also brought some bits off my mate as he needed them gone so ill add them to this thread instead of starting another one.
Right the car is a 1995 R33 GTR Vspec in silver. I brought this 2 months ago and has never missed a beat. When i brought the car the one thing that attracted me to it was its lack of use by the last owner and his ago
NO OFFENCE. Last years MOT shows the car did ONLY 87MILES between MOT's
Below is the spec:
58k on the clock. it was coverted on about 38k
Rb26dett standard internals as far as im aware
HKS Turbos (unsure which ones but they are water cooled still by the looks of it)
HKS 750cc Injectors
HKS Fuel Pump
Tomei Fuel rail
Braided fuel lines
aftermarket FPR
HKS triple plate clutch (been coverted to push type)
HKS exhaust
Induction kit
braided brake lines
HKS fuel control on the side of the ECU
every thing else engine wise is standard.
As for the inside the car:
A set of aftermarket (see picture)
Nismo centre gauges
Nismo gearknob
Ripspeed DVD player
As for the outside:
I have replaced the lightwieght std bonnet for a fibre glass one with pins (see pictures)
and a set of wheels (dunno the make but see the picture)
1 week ago i did a full service on my baby which included:
NGK 8 spark plugs
Oil and filter change
Gearbox oil change
Braided Brake lines and a whole system flush with new 5.1 fuild (bleed the brakes 5 times so i knew the fuild was changed)
New Front pads
Nismo Thermostat
I have ready a new N1 water pump and cam belt to go on but have had time do do this yet.
Only one really bad point i must point out is that the release bearing is noisey but that didnt bother me really. The pictures below show the splitter in silver and flaking but the weekend i have sprayed it black and put the number plate in its orignal place (new pictures tonight). Also at the weekend i have fitted a incar PC with touchscreen, mobile broadband etc etc I really dont wanna sell this car but the job loss has forced me to.
I have ready to fit but no got round to it are:
Power FC PRO version
AVCR in silver
I am looking for 9995GBP and for that i will include power fc and avcr
without power fc and avcr im looking for 8995GBP
The car can be viewed after 6pm in the evenings. I will do test drive but aslong as you show me licence and vaild insurance i will let you test drive. 6months Tax left and MOT until end of may 10
I have been as honest as i can and im sure the first to view will be the first to buy
or should i say
Mike
07796697357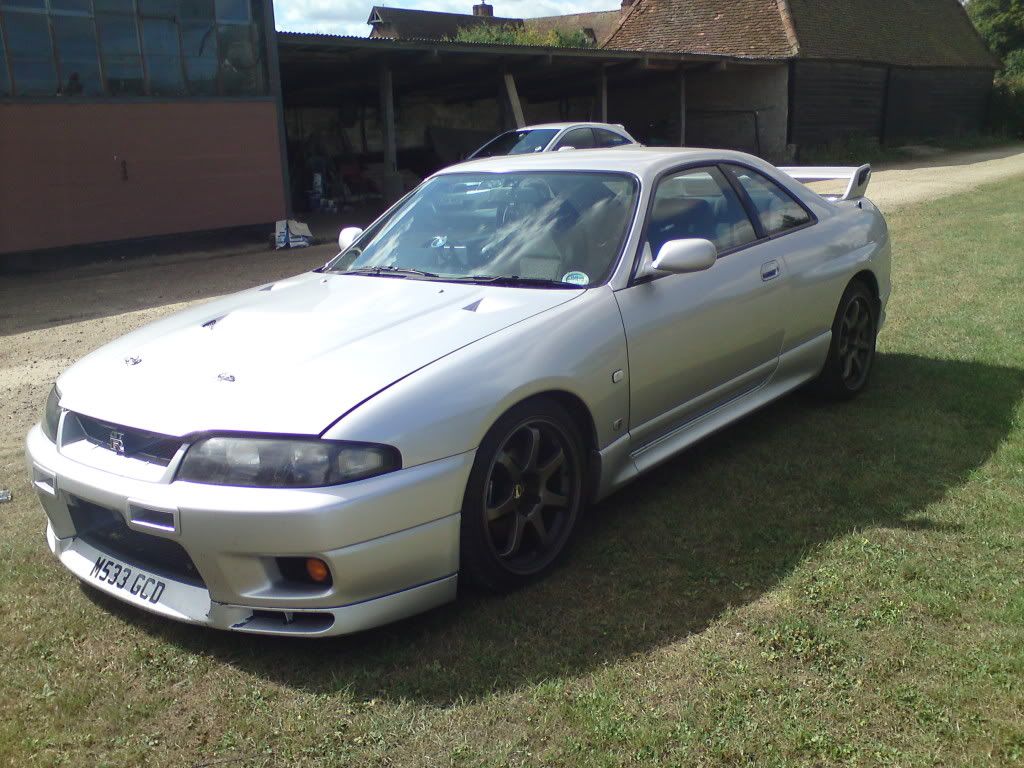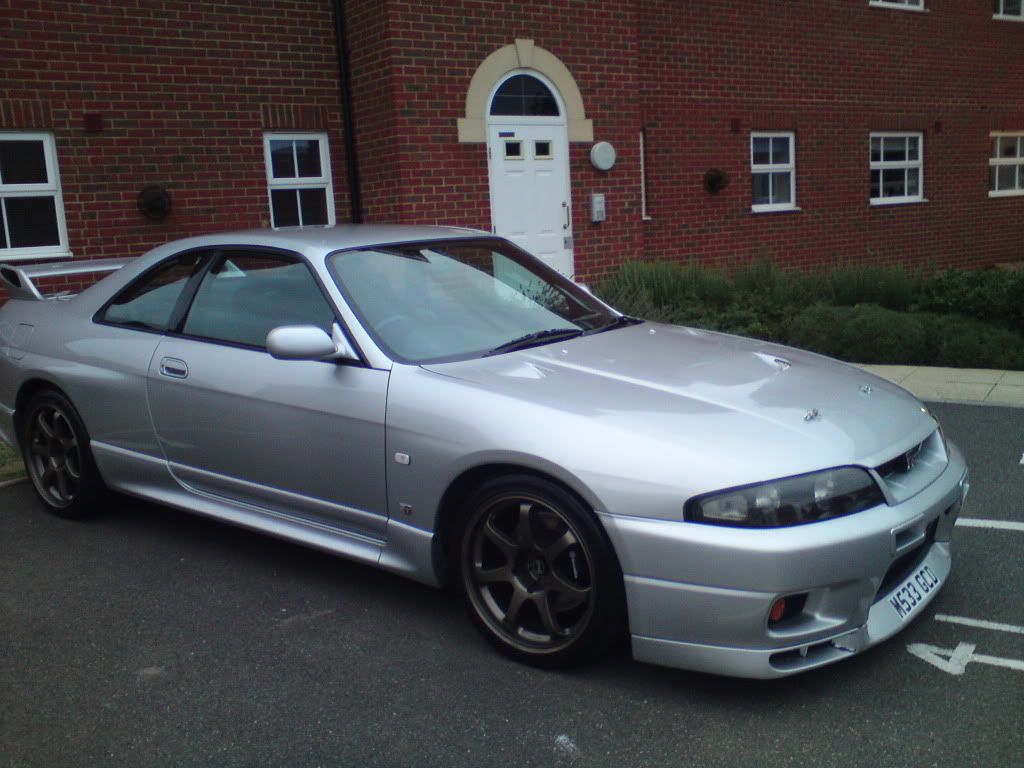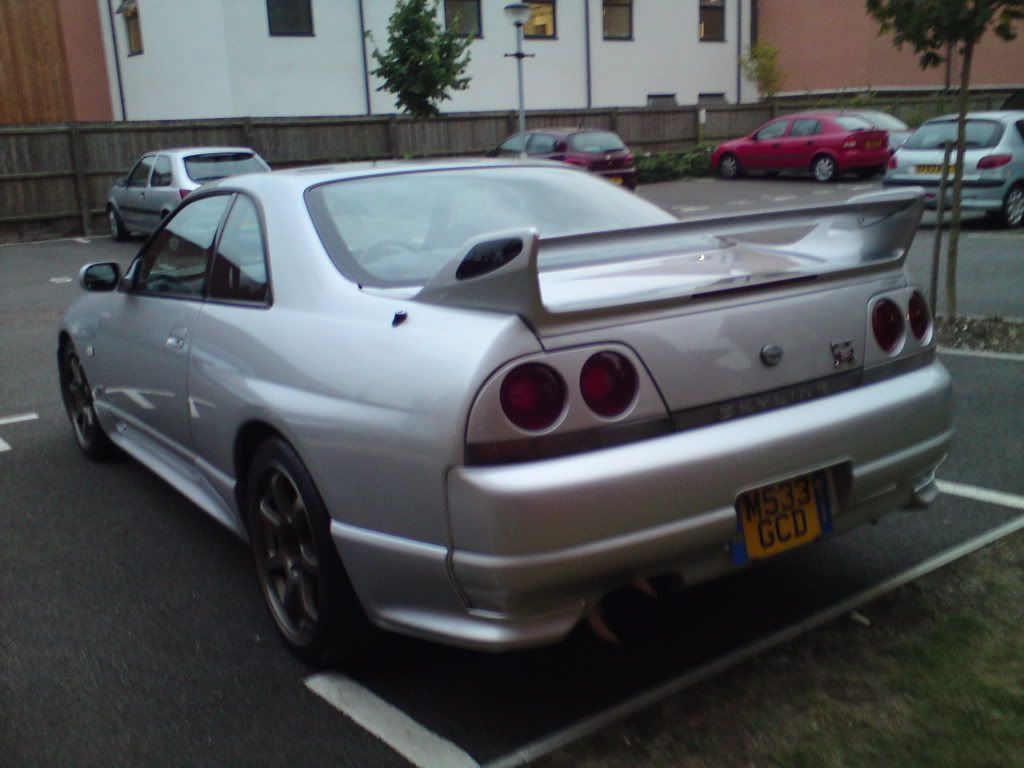 also for sale are:
PULL release bearing i want 10GBP
HKS twin plate clutch push type 450GBP
Spec 1 GTST headlight 20GBP
Back GTR brembo brakes 270GBP
No postage included. IF someone wants these with the car then we can do a deal