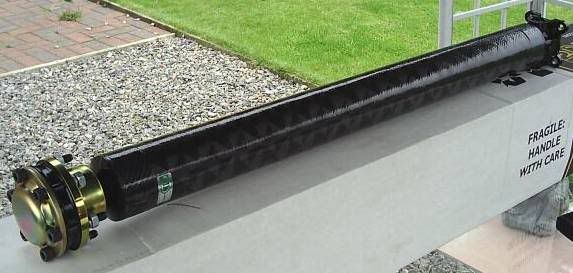 (Hope owner does not mind me using this picture, mod's can delete if requested)
Hi all.
Been given the go-ahead from the mods to gather interest and hopefully make a few members/users happy, including myself in the purchase of a proven carbon propshaft for R34/r33 gtr's only. (For now)
Before discounted prices and lead times can be established, Steve at RB Motorsport has requested that l measure end to end of the standard props in order to double check archive measurements from research and development already carried out by themselves when this particular carbon prop first came on the scene
Having a r34 myself, l have got that covered, but need a r33 gtr owner to measure theirs.
In the pic below, the measurement
MUST
be between the two 'X's
So, if a kind r33 owner could get back to me with there prop dimensions it would be greatly appreciated, and anyone else interested in the purchase of a CTG (torqueline) carbon prop, please put your name down and let's get the ball rolling!
Regards,
Noz.