Discussion Starter
•
#1
•
GTC Steel Y-pipes
This front pipe removes the catalytic converters and replaces it with straight pipe and a resonator for maximum performance. The sound is medium, so it can be used for better comfort on long drives when compared to the non resonated versions on the market.The Y-Pipe design was critical to promote high flow gas speed thoughout, with our Engineers devoting a great deal of R&D time to concentrating on how the two banks exhaust gases met, ensuring to keep the exhaust gas flowing through the twin 3" pipes for as long as possible (to help to maintain higher gas speed). The Y-Pipe also features Flexi- Sections (unlike many of the Japanese Aftermarket Exhaust Y Pipes) to reduce risk of cracking under car movement. The design also features High-Flow Bullet Resonator to tune the harmonics of the Exhaust, to remove any undesirable brashness of the exhaust tone.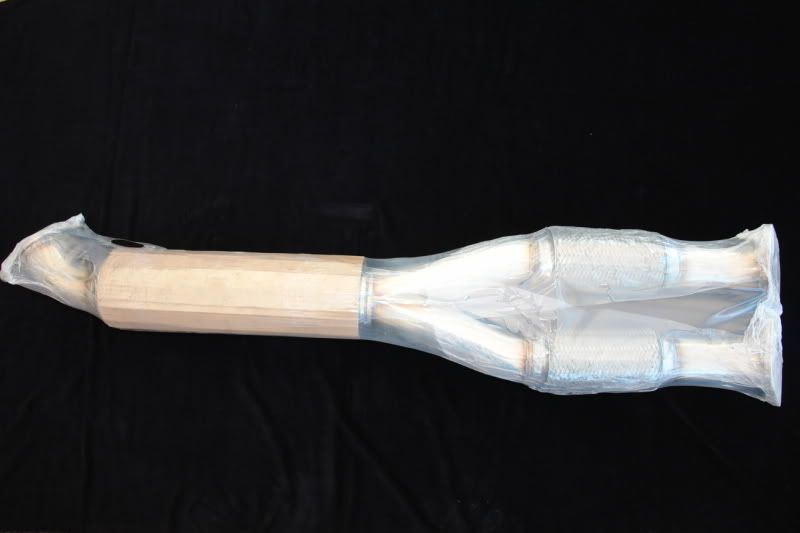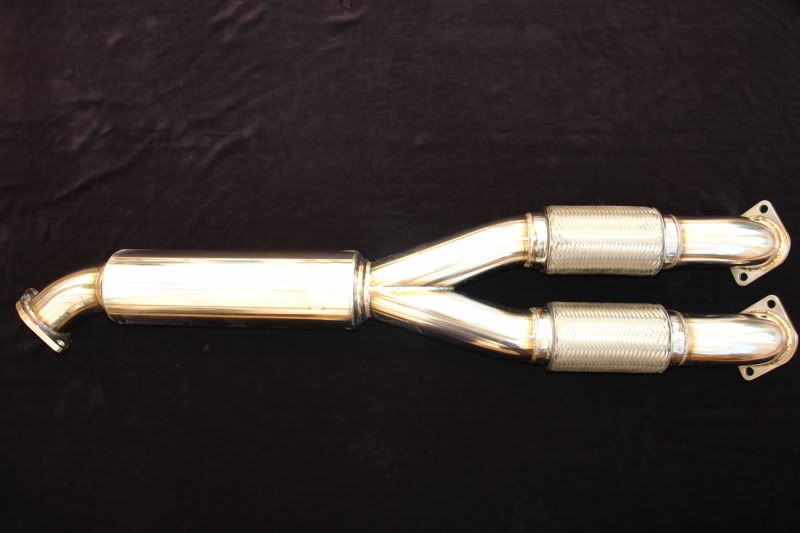 The System is manufactured from Industry-Highest Quality Grade of T304 1.0mm Walled Stainless Steel.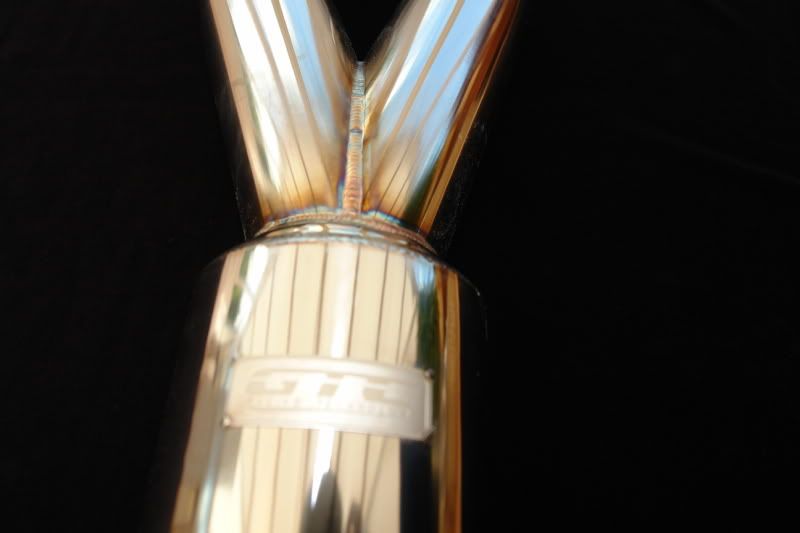 Pipe Diameter: x2 76mm with x2 Flex into x1 89mm SUS pipe
50% weight reduction (Stock 13.65kg vs 6.82kg).
Non resonated. The sound is louder. Noise Output for this System is 97dB at 4,500 rpm Static Test, and around 95dB at Drive-by.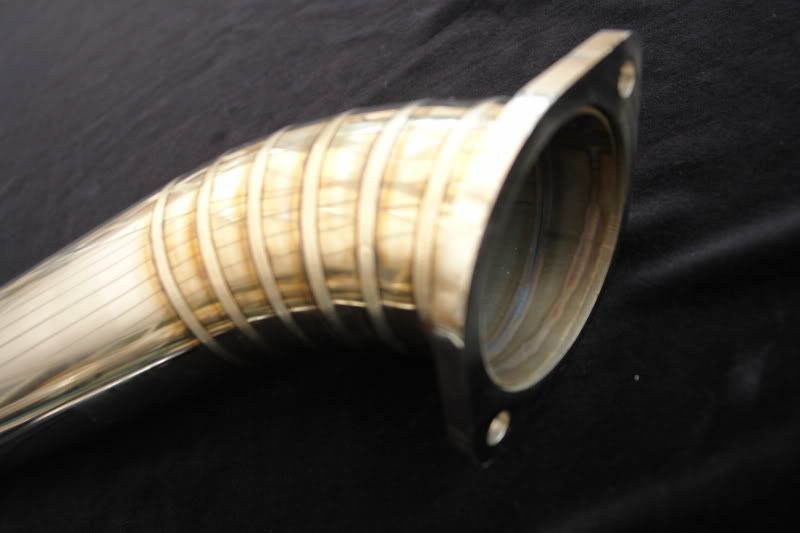 Pipe Diameter is 76mm
£380
fitting time circa 20 mins. We can offer fitting service but we first like to support our approved dealers and recommend one in your area.
We have sold loads Y-pipes now, some of you may not even know you have a GTC Y-pipe as we supply HPC's etc...
Good feed back from all, here is an online review on both y-pipe and turbo outlets
GTC Racing MidPipe and Turbo Downpipe Review - NAGTROC - The Nissan GT-R Owners Club
Power wise. Y-pipe alone will add 15hp extra, proven on dynodynamics.
We highly recommend to use an accessPORT in conjunction with aftermarket Y-pipe for suitable fuel correction.
Turbo outlets / decat down pipes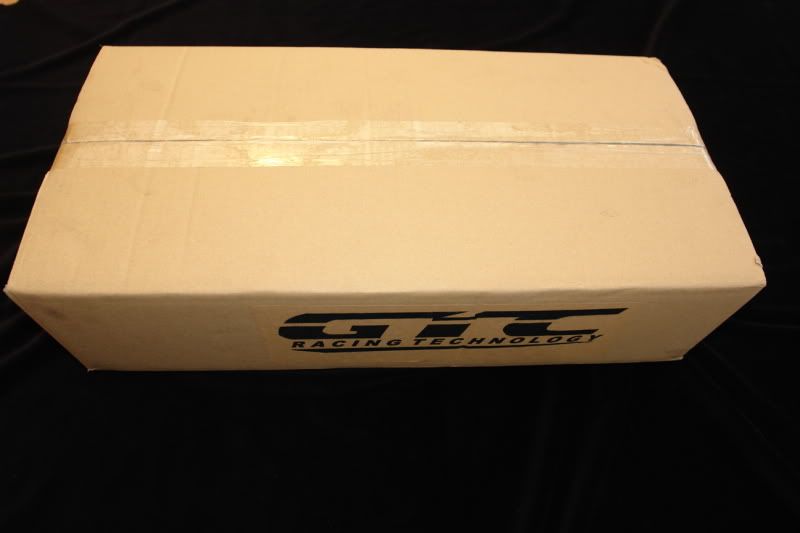 The most economical way to increase power off the GTR R35 is to replace
the restrictive catalytic convertors to the Turbo Outlet pipes. Produced
from SUS304 stainless high heat resistance with TIG welding. These pipes
weigh only 3.4 kg, stock being 10.3 kg. Plus the benefit of increased
power!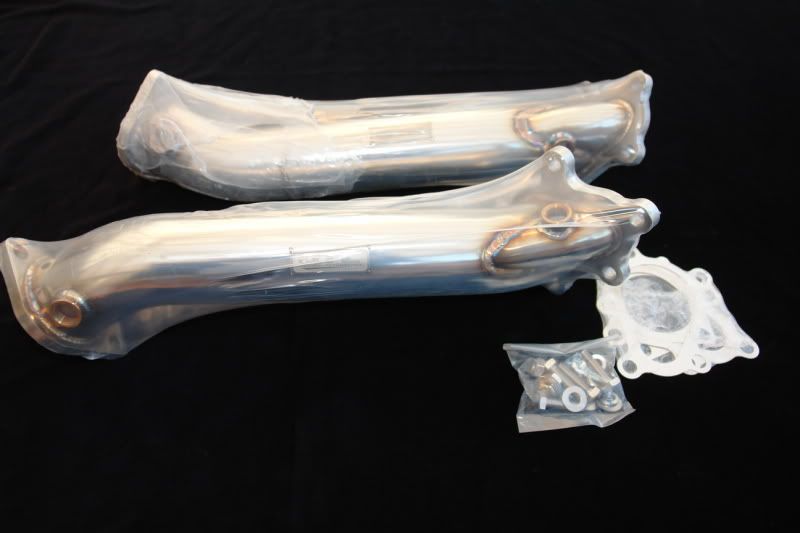 GTC turbo outlet pipe set is used to increase horsepower considerably by
its large diameter piping and removal of the first set of catalytic converters. These are produce in UK to very high quality.
In testing different outlets sizes and shapes, the 3 in turbo downpipe design was found to be the most efficient size downpipe that would make big power, (although we do plan 90mm as well) and provide your GT-R a great throaty sound. These pieces are made with all the precision and care of those from Japan without the Japanese premium price.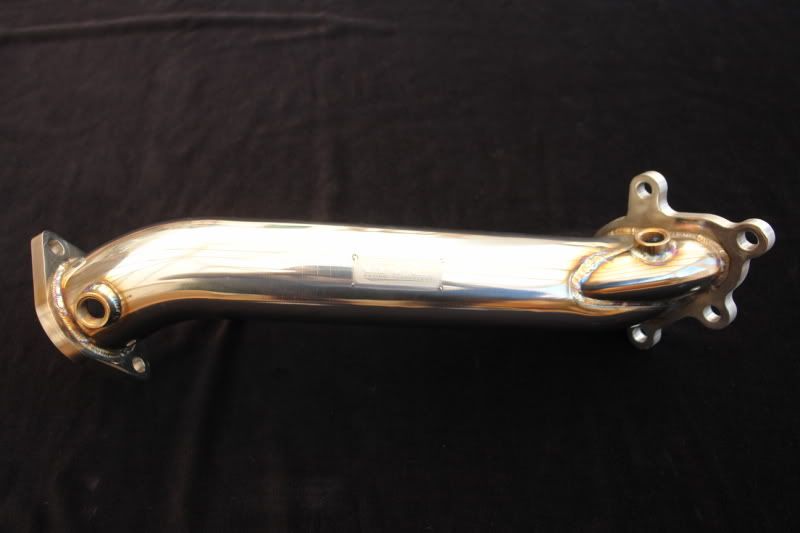 These pipes will allow the VR38 BEAST out of its cage as they remove the power robbing pre-cats and provide your turbo's with some room to breathe. The result of removing these highly restrictive catalytic converters is a deep growl, improved turbo spool, and an overall improvement in the responsiveness in the car throughout the power band.
GTC Turbo outlets SUS304 pair £500
Amuse Turbo outlets SUS304 $2,690 / 198,000 yen / £1,500
Garage Saurus Turbo outlets $2000 / £1,428
Outlets take circa 4 hours fitting time. (it's also recommended to do actuators at same time while there)
Note when you remove the oem engine cats check engine light will appear on EDM & UDM not JDM. We can remove this with the accesstuner software, so you'll need an accessPORT. You will need one anyway as your 35 will run lean.
Outlets will take db to 100. But what a sweeet sound !
Please check accessPORT thread for power gains & graphs etc...