Time has come to put her up for sale.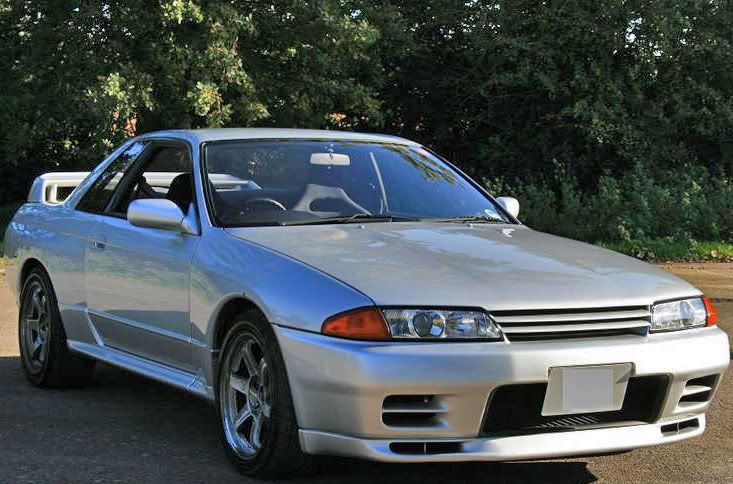 1992 Nissan Skyline GTR in Silver.
Covered 89689 Kilometers (55730 miles)
Nismo Weldina Exhaust
Tomei Downpipes
HKS EVC-V Boost controller
Ohlins Adjustable Suspension
Ohlins Adjustable tow
Nismo Strut Braces
Braided Brake Lines
Nismo Clutch
Tomei Oil Cooler
Tomei Remote Oil Filter
Greddy Boost Gauge
TechTom Electronic Oil Temp
Nardi Steering Wheel
TE37 17" Wheels
Car runs at 0.7 day to day, high boost set to 0.9. I have no idea if the turbos are ceramic or not. So Mark at Abbey said to be safe keep it at 0.9. It was set for UK fuel by Abbey and went on the dyno at 363hp at 0.9.
The car is a very clean example as you can see from the photos. I have changed the oil myself every 4000 miles. The diffs and Gear Oil was changed about 4 months ago along with the Cam Belt.
Bad points: Small paint scratches on the front bumper and of course the obvious ones.... my wheels!!
These were ruined by a car wash and I have yet to fix them. The price will either be "as is" or I will get the scratch and wheels painted. Your choice of colour (within reason). The wheels were bronze, but having seen them in part silver, I am liking the idea of silver. The only other thing is that the plastic fan shroud broke in the engine bay. I never got round to buying a second hand one.
Price is 8250 as is or 9000 with wheels and scratch painted.
In no rush to sell. 07809237526