Discussion Starter
·
#1
·
Hey guy's,
i've had this kit a while now and just haven't got round to fitting it, so rather than it just sit in a box i thought i'd sell it and re-invest the money in a oil cooler kit and some other bits.
this is the kit here (not the actual kit), apologies if this is your car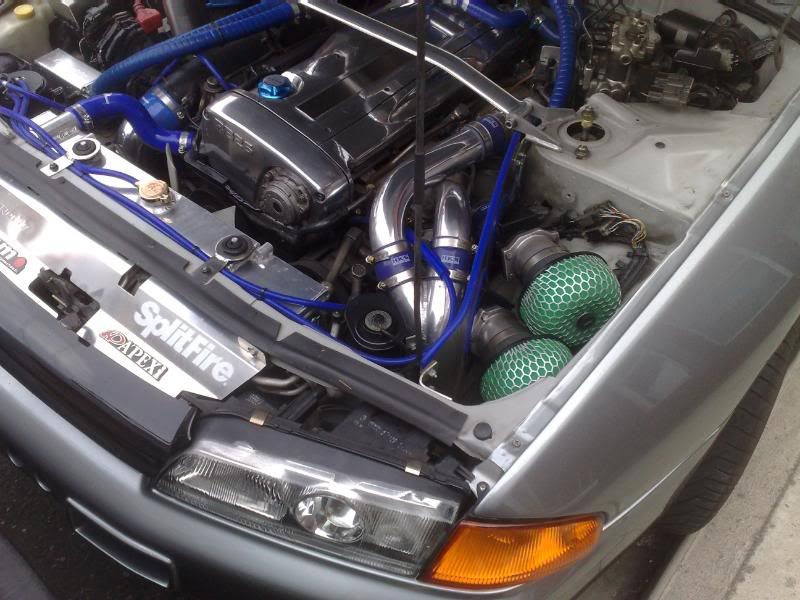 this is on a r32, but the kit i have is for an r33.
the kit comes minus the filters and afm fittings as i was going to fit z32 and apexi filters directly to them. I was going to temp fit some direct drive hks filters but never got round to it. Everything else is there (all hard pipes)
as many people know, these kits are extremely rare and its a last resort selling these as i really really dont want too lol! i just cant stand stareing at them in a box anymore. I was going to fit them with the z32's, new turbo's, injectors etc etc when i go for more power. But instead im going to settle with the power i have and respray the car instead.
i think £300 plus a tenner p&p is a very good price, i paid £350.
i will add further pics this evening, just thought i'd add a pic to give everyone an idea first