Discussion Starter
•
#1
•
We all know a battery made for a micra, just dont cut it in the skylines!
So i desided to fit a proper one in mine!
The battery i bought is the most sold battery from the company i bought it from, and was actually half price of the mirca ones so you save money aswell
I also bought 2 batteryterminals to get rid of the japanese style ones.
Comparing the batterys, the old one is the one the car left the factory with! Not bad i guess
This aint going to fit. 2 options here, go to the scrapyard, and find one that will suit, ore do as i did, and make your own. you are going to need some powertools for this.
Start by removing everything in the boot, thats in its way. mine is extra crowded from the Surgetank, along with the rearseat!
Its mutch easyer to remove the 2 back bolts on the batterytray with it out.
First remove the sitting part, 2 visible bolts, and pull up! (they can be quite stuck in the plastic clips some times. For the backrest remove thease 2 bolts eatch side, and again, pull upwards and then out.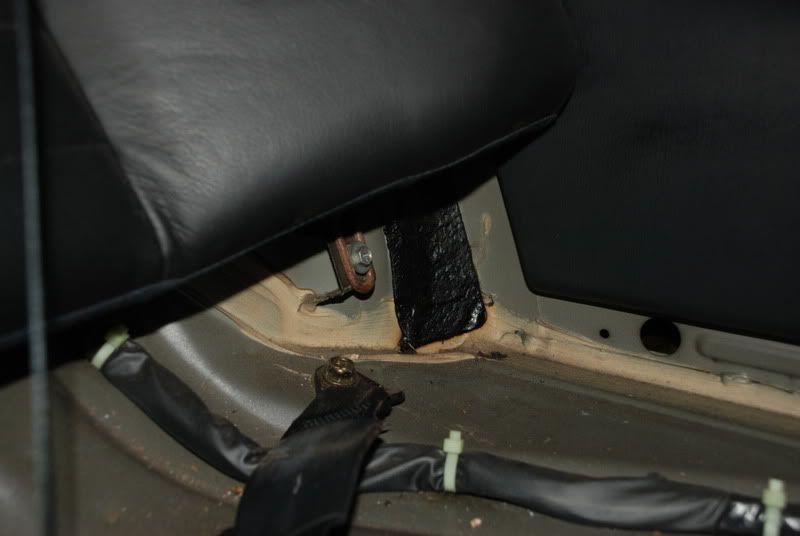 Remove the metalcover.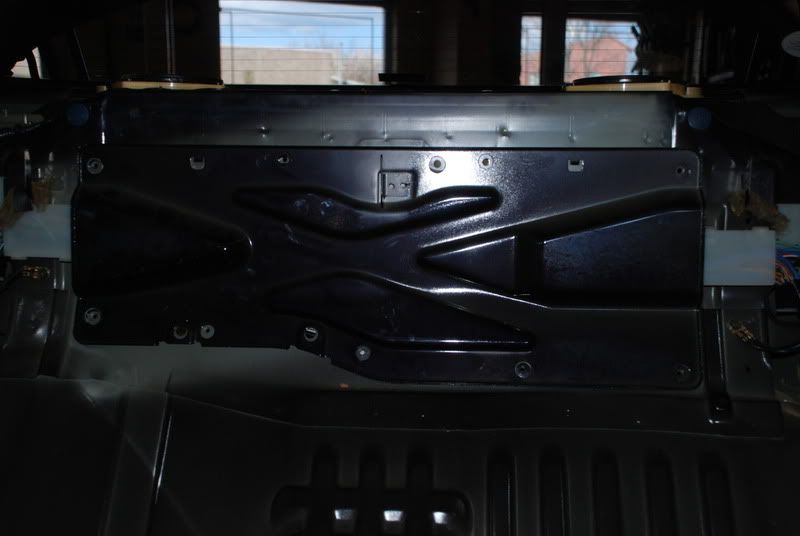 Then remove thease bolts.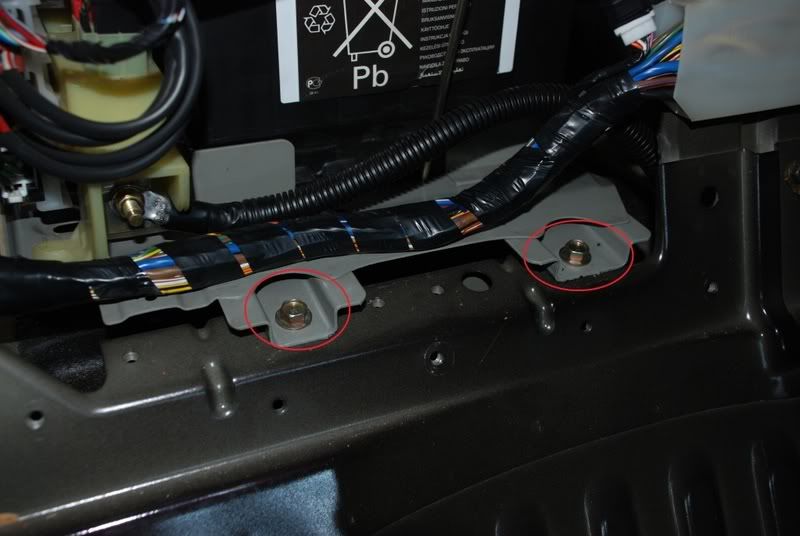 The front sits with a little more, all marked with red cirkels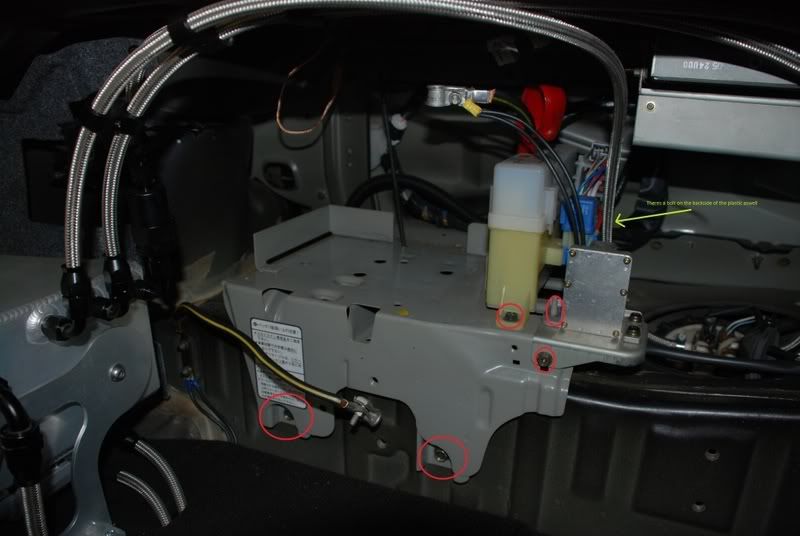 Pull the tray out of the car, now you can see why ive pulled it out in the first place. the battery blocks half the hole for the innerstud
Oval out the hole till the battery clears.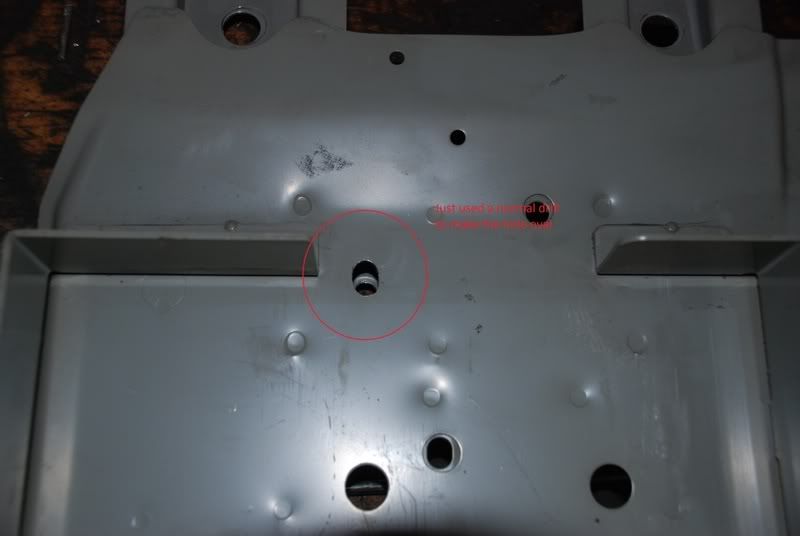 Now for the "tricky" part to make the topbracket. ive made mine out of 2mm think steel. there it 19,5 mm between the studholes, and an additional 2 cm on eatch side. you could ask a smith just to make one with thease measurements.
Now its important to make thease bends ore other types of reinforsements, otherwise, you will simply bend it when tightening the bolts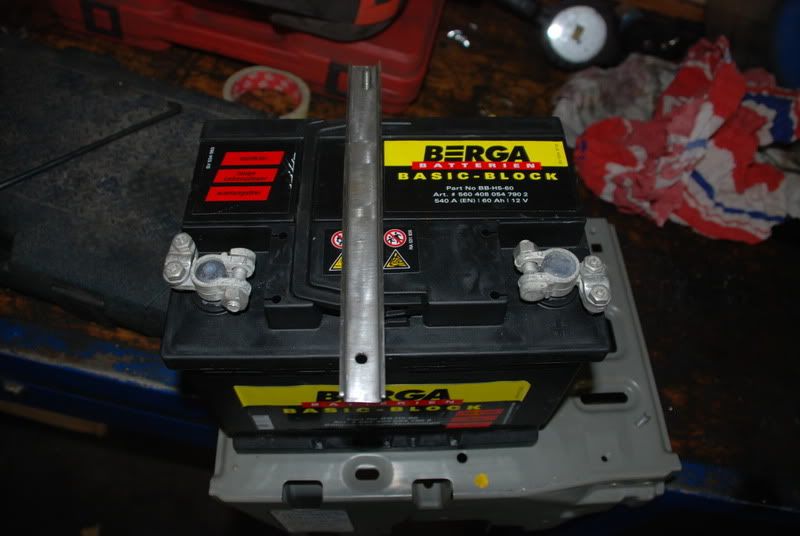 Now the battery should bolt nicely to the tray, and you can fit the tray, and battery.
As far as the connections, DO NOT! cut the wire just before the connection, they will simply become to short to reatch the terminals.
cut them up, and extract them without shotening them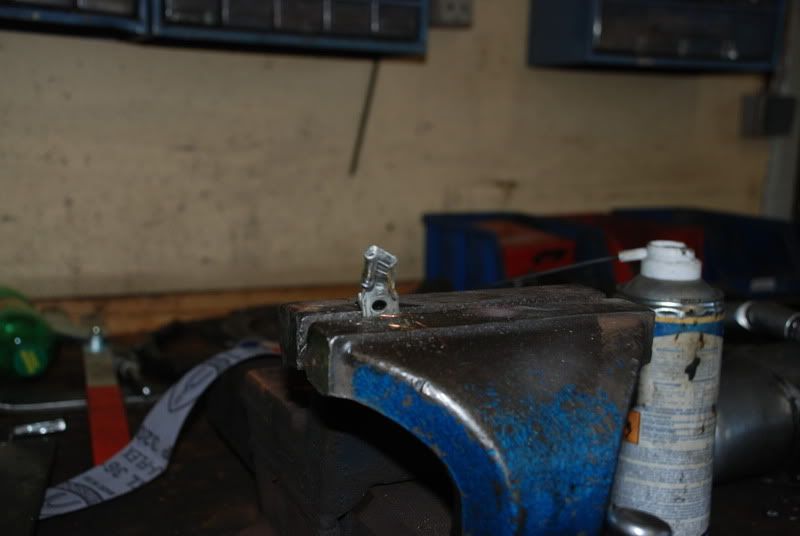 Now for the drain.
i used the plastic bit from the old battery, but i had to reverse mont it.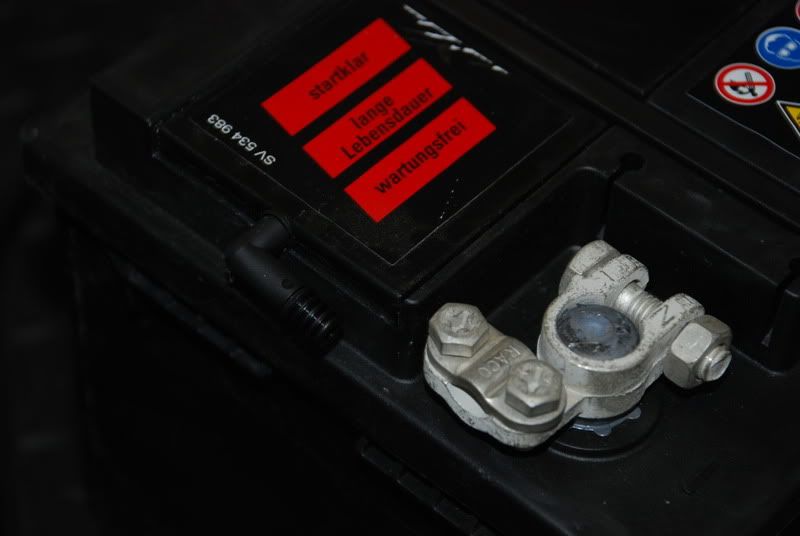 Heat up the rubber just a bit, and you can easy get the hose over the "big" end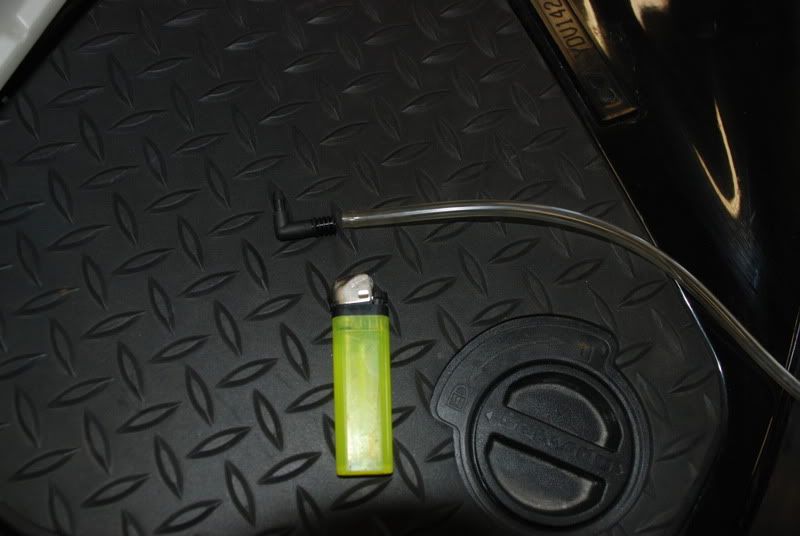 I glued mine in with a bit of enginesealer.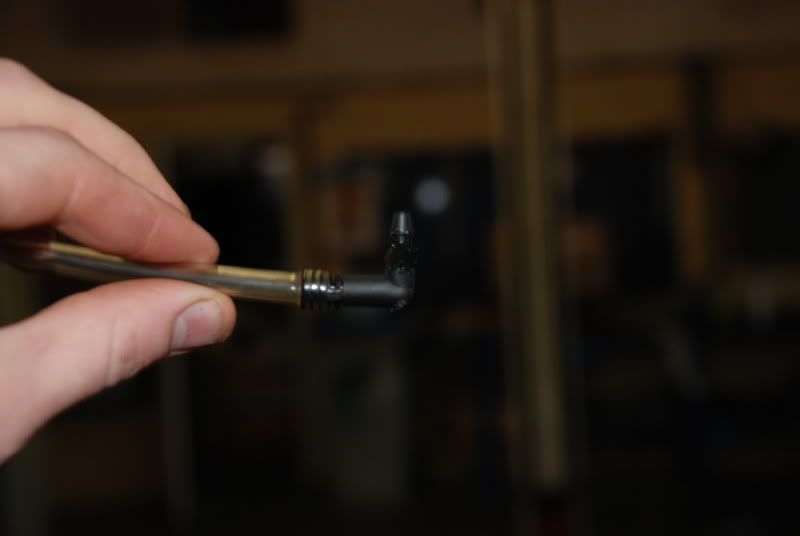 Mount everything back together in reverse order!
I cut up a movingblanket, and made a dubblelayer on top underneath the speakercover, along with stuffing it in everywere there were open holes to the cabin. the blankes are great for sound deatening, ive used the same around the shifter, to damp noice comming trough there.
The final product. now enjoy your superchanged startermotor! this really made a differense in speed!
Ronni