Discussion Starter
·
#1
·
hey guys,
help me to decide which wheels i will buy.
i have a black 34 gtr.
looks a bit boring with the stock wheels (tein lowering springs are installed after this photo)
my plans are:
jade r in 4x 10x19
19" GUN JADE R ALLOY WHEELS NISSAN SKYLINE GTR + TYRES on eBay (end time 08-Mar-10 11:32:03 GMT)
they look good on a black gtr: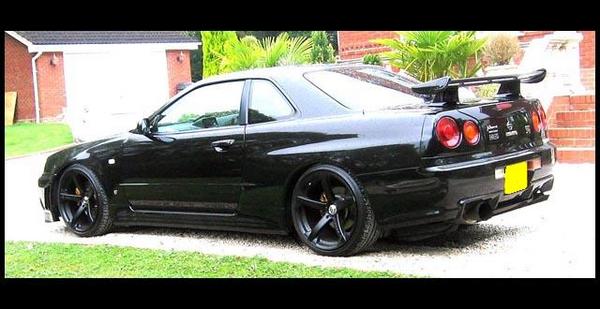 or these gt4 copies in 9.5x19:
19" SIL CRUIZE 136 ALLOY WHEELS ONLY NISSAN SKYLINE GTR on eBay (end time 19-Feb-10 16:45:35 GMT)
i would pray them in bronze like here:
or my last option, these bbs lemans style wheels in 9,5x19
19" BBS LM STYLE ALLOY WHEELS VW GOLF MK4 AND AUDI TT on eBay (end time 02-Mar-10 21:51:50 GMT)
maybe i paint the spokes in black.
i will use some center hub spacers for all of them. please dont ask why im not buying original wheels, i just went t67billet single so im a little bit low on money