Adam (G.A.T. Feast) and Namiko will be coming to this, plus Allen & Madoka and a few other friends. Thought I'd post here, if anyone else wants to come see this - as it's an excellent social occasion usually.
First time I watched Japanese Girls belly dance, my jaw hit the floor. It's a true show of elegance and beauty which will mesmerise most guys...The teacher, especially is amazing to watch. Like a dream.
Music's usually a cool fusion of Turkish and ambience.
This takes place in a small venue, with the stage very close to where people sit, good lighting, decent atmosphere and a bar too, usually.
If anyone wants to join us please let me know. Tickets are 2,000 Yen each and need to be reserved in advance. Kids come for free.
It's on, early evening on Saturday 21st October. Details of exact location and time later - but it's central Tokyo.
Cheers
Miguel.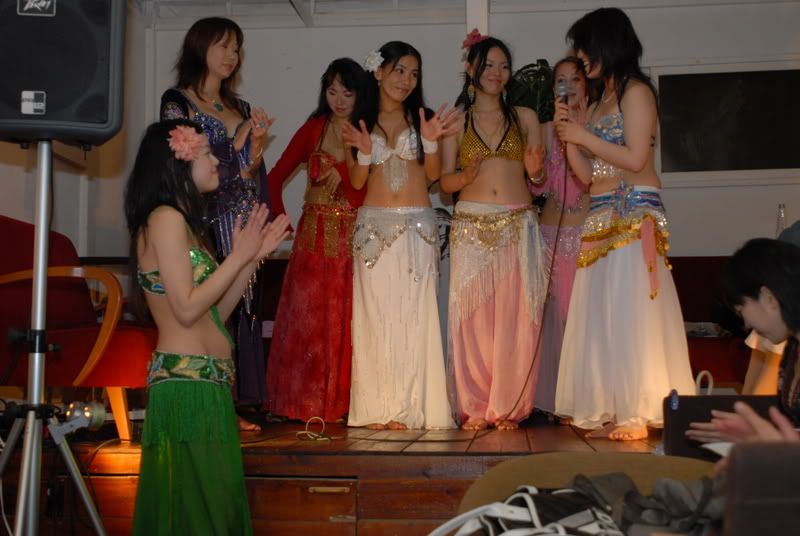 My wife, Yuko: