Discussion Starter
·
#1
·
GTROC members,
Firstly I'd like to introduce myself. I'm Jonny Cocker, the owner and founder of JCR.
I started my Motor racing career in 2001 aged 14, progressing through the Sports car & GT racing classes, winning the British GT Championship aged 17 driving in the factory supported Porsche 996 GT3 RSR with GruppeM. Continuing successfully the year after taking the 2005 Asian Carrera Cup crown in the Porsche 996 GT3 Cup.
In 2007 signing to Drayson Racing, we missed out on the British GT Title by just one point in their Aston Martin DBRS9 GT3, progressing to the V8 Vantage GT2 the following year, taking on the American Le Mans and my first visit to the Le Mans 24.
In 2010 a move up to the top class of Sports Car racing with Lola in their beautiful Judd V10 powered LMP1 B09/60 returning to LM24 and again back to the American Le Mans Series finishing 3rd overall in the championship.
2012 saw a move to JMW Motorsport and their Dunlop factory supported Ferrari 458 GTE. Competing for my third time at Le Mans and winning the 2012 European Le Mans Series Championship.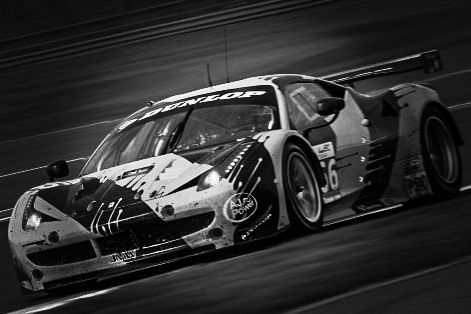 Most recently I have been the responsible driver in developing the B12/69EV Electric racing car in conjunction with Drayson Racing, taking multiple electric Land Speed records and finishing 3rd at last years Goodwood FOS Hill Climb.
With my 2014 racing deal having just been signed, its set to be another successful and exciting year for both myself and JCR!
During my racing career I have been fortunate enough to work with some of the best engineers and Motorsport companies in the world, forging excellent relationships along the way. These same Motorsport professionals and companies I will continue to work with on the JCR project, bringing true Motorsport engineering, minds and quality to the GTR aftermarket.
Finally, after twelve months of JCR working behind the scenes planning and designing new and bespoke products for the R35 GTR, we feel it is finally time to introduce ourselves officially to the GTR community.
JCR will strictly sell parts designed, developed, tested and ultimately installed on the JCR Edition GTR. We simply do not believe there is any other way to guarantee seamless integration and operation of products unless they are designed and developed in conjunction with one another; after all, a great car is simply a sum of its individually engineered parts, working together in harmony, to create the overall winning package.
This thread will be the place to keep track on progress and development of the JCR product range and ultimately the JCR Edition GTR.
We hope you enjoy the journey!
Thanks
Jonny