Discussion Starter
•
#1
•
LC4 Clutch Gear Learning & Touch Point Adjustments

We have released a small update for the GT-R AccessPORT ( AP-NIS-006 Alpha Firmware). This update includes the promised LC4 Clutch Gear Learning and Touch Point Adjustments feature. To obtain this update please follow the below update instructions (or if you already running alpha firmware just update again):
Alpha Firmware Version #: 1.6.5.1-3275 (AP-NIS-005 & AP-NIS-006)
1. Run AccessPORT Manager
2. Go to the "Options" Tab.
3. Copy the "Options" configuration from the below screen shot.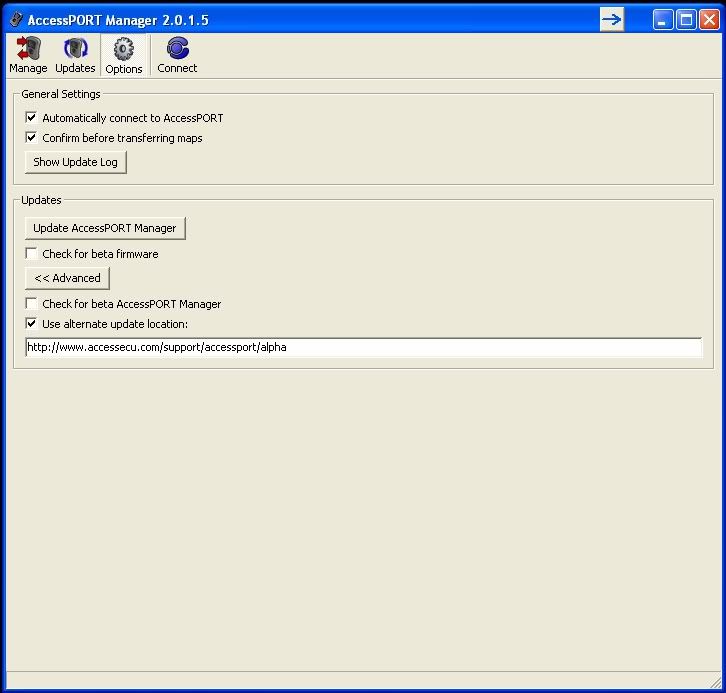 4. Go to "Updates"
5. Update your AccessPORT
6. Once you've updated your AccessPORT you should be on version # 1.6.5.1-3275
Sorry this took so long Nissan decided to throw in a new security algorithm
Hopefully next week we will have finished our testing and i can etune out adjustable LC, new anti theft modes and more for anyone who wants their current maps updated
Ben