MY10 Premium GTR with Nav.
I love this car more than my wife!! ( She told me to write that)
I have absolutely loved owning the GTR, it has brought many a smile to my face but due to a chance in job circumstances I wont have the time to use it as I once did, so I feel its the right time to let her go.
Car was supplied by Middlehurst Motorsport in 2010 and I'm the second owner from new.
29k on the clock approx by the time the service has been carried out.
Nismo ECU fitted by Middlehurst
Cobra Tracker fitted by Middlehurst
Litchfield Stage 4
Litchfield Ecutek V4 Race Rom. LTC, Rolling Launch etc
Russ Fellows Down Pipes
Russ Fellows Custom Exhaust.
AMS Coolant tank
Red Forge Coolant hoses
Forge BOVs
Alcon 398mm Front Disc with Pagid RS29 Pads
Alcon 380mm Rear Disc with Pagid RS29 Pads
Castrol SRF brake fluid.
Bell housing replaced under warranty by Nobles Edinburgh Dec 2012
Litchfield replacement Bell housing fitted June 2013
TSW Nurburgring rims, 10" Front 10.5" Rear
MPSS tyres.
10mm Eibach Spacer on rear.
Greedy wheel nuts + locking nuts
Full service history.
Car is currently running on Motul Sportster 5-50w. No expense has been spared in the running and tuning of the car.
GTR Special Maintenance
30/16/10 1150 Middlehurst
16/08/10 8616 Middlehurst
27/7/12 11863 Middlehurst
01/06/12 20360 Litchfields
Standard Maintenance
24/01/11 6052 Middlehurst
10/08/10 8616 Middlehurst
29/05/12 10180 Middlehurst
29/05/13 10180 Middlehurst
12/11/12 14984 Middlehurst
01/06/12 20360 Litchfields
XX/03/12 26356 Hypertech
The car has always been washed with snow foam and the 2 bucket method and waxed with the best available.
The car has been used on track twice and has done a sprint during my ownership. Always warmed up full and allowed a long cool down period before and after and hard running. Tyres and brakes have plenty of life left in them
Small amount of finance left on the car which will be cleared and proof provided to the new owner before before they take the keys.
12 Months MOT, 6 months tax and a fresh Litchfields service will be carried out for the new owner.
Also included in the sale
Spare Greddy locking nuts x 5
Spare Greddy wheel nuts x 5
Motul 5-50 Sportster oil 5L
Ecutek Licence Key, all log files and tune files
2x Tracker cards
2x Keys
GTORC leather folder with all receipts from my ownership.
Bad parts.
A few stone chips on the bonnet and front of the car, no more than I would expect from a 4 year old car with the state Scottish roads are in.
Looking for £43000
As stated above the car will be at Litchfields in a few weeks for its service and MOT so if any interested folk would like to view the car there let me know.
Note I will
NOT
be splitting the car and taking any mods/wheels off.
A few pictures.
Splitter in this picture will net be supplied.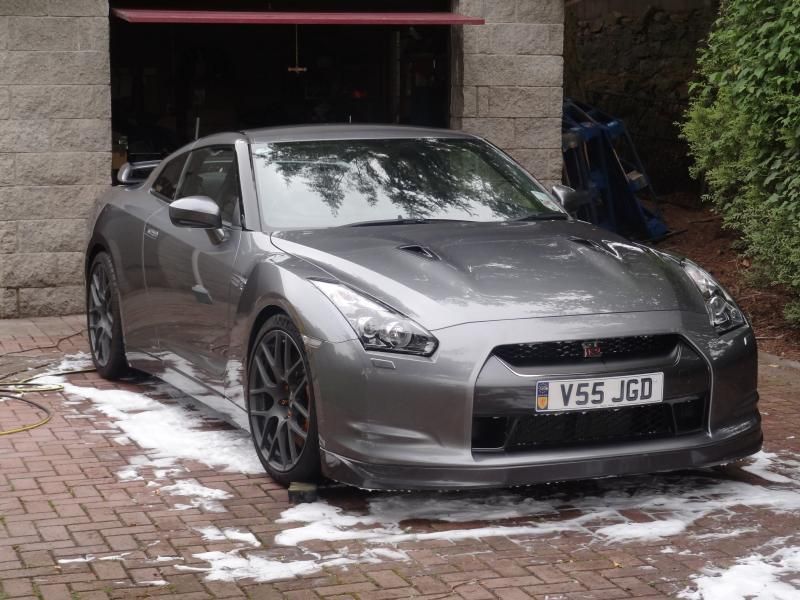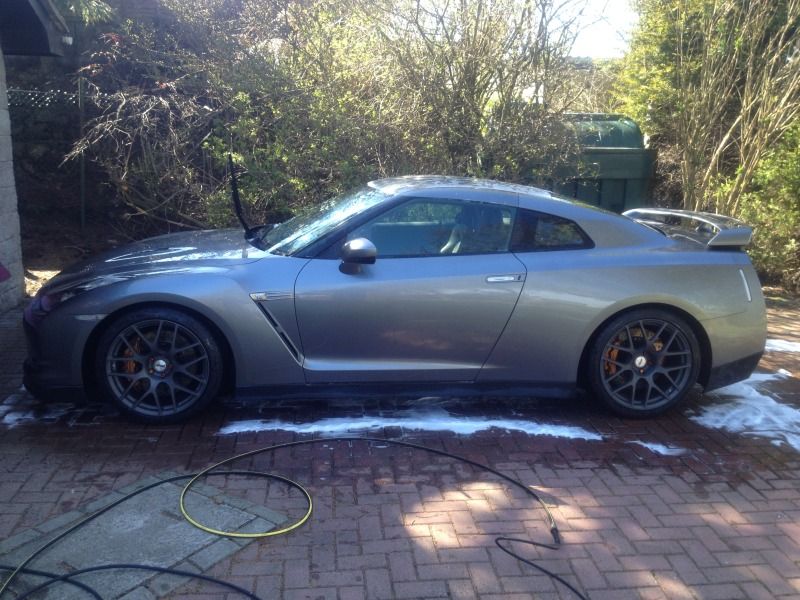 More pics to follow.