Discussion Starter
·
#1
·
The GTR Owners Club Meet @ Fuji Speedway
Saturday September 2, 2006
Shizuoka ken, a prefecture in Japan where green tea is grown in massive quantities, a place where the gorgeous Hanama Lake resides, a place where the 3,776 meter high Fuji mountain is located. And last but not least, a place where the massive Fuji Speedway is located.
For this mini installment, I and many others from the GTR UK OC headed off to the inspiring Fuji Speedway for the official GTR Magazine owners club meet which was presented by the Car Mode Publishing Group.
On site were several hundred Nissan Skylines from all ages. The majority of them were privately owned, but a few of the top named shop cars were also present.
Here are a few photos from the event with captioning attached.
An image which displays a small portion of the show and a beautiful background view of the mountain side.
A pristine conditioned Hakosuka GTR pulling into the parking grounds.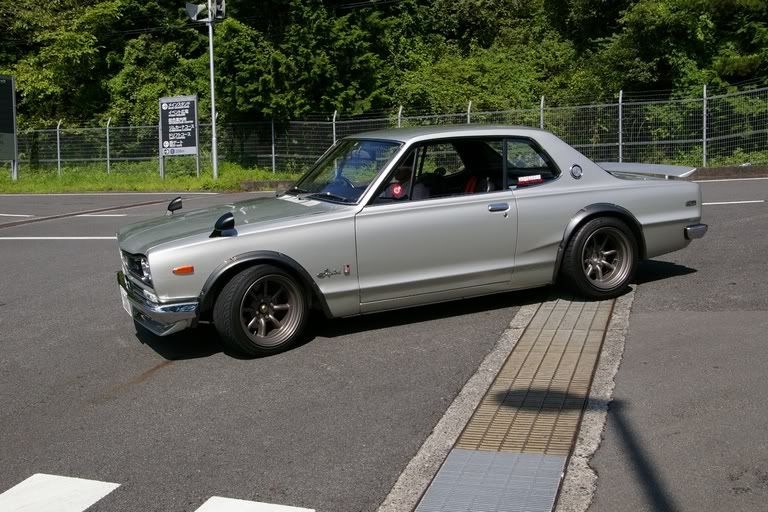 Based in Yokohama, Midori Seibi Center was on hand and showing there famous BNR34 time attack car.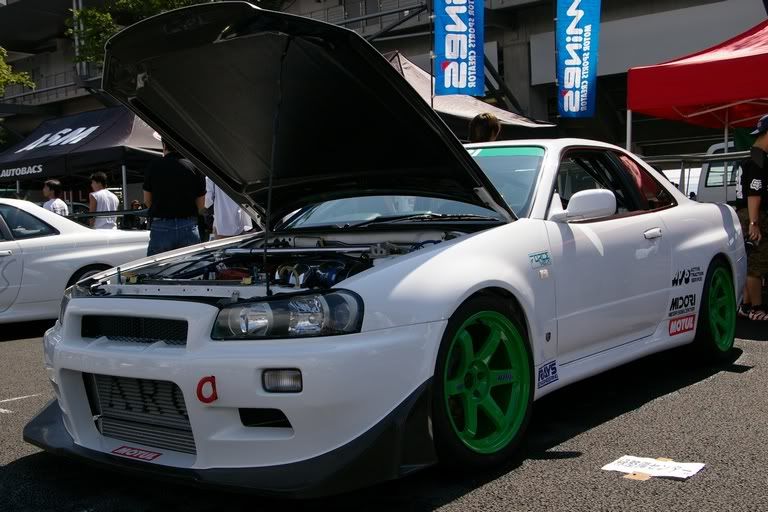 No its not a Skyline, but another incredible vehicle made by Nissan. A Fairlady fitted with a very modern body kit from Veilside. Good to see Veilside is still hard at it after some troublesome times.
Being the newest in the Nagisa Auto line up, this BNR34 was fitted with every possible carbon product that one could imagine. And get this, the carbon doors weigh a mere 3.5 kg. Just amazing!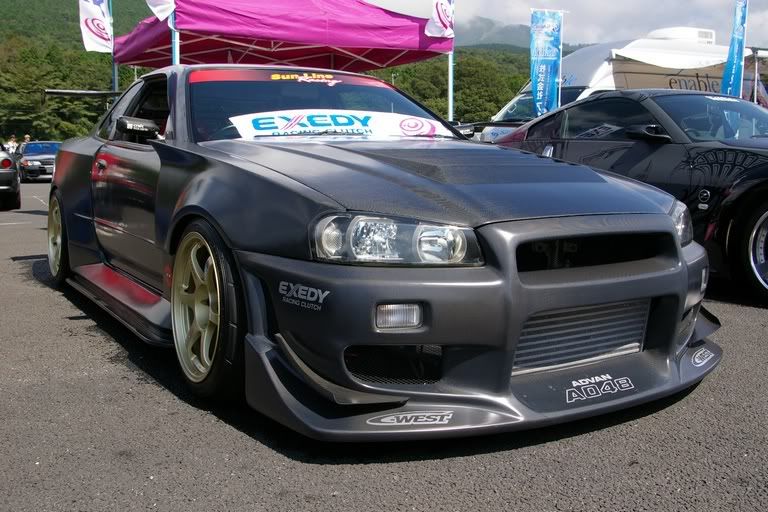 The one…the only…the Top Secret catalog car.
One of the most aggressive front bumpers Ive ever seen on a BNR32 and I believe it was made by TBO at one point.
Love it or hate it, the Tommy Kaira works BNR34 GTR. The TK cars have always had a tasteful appearance.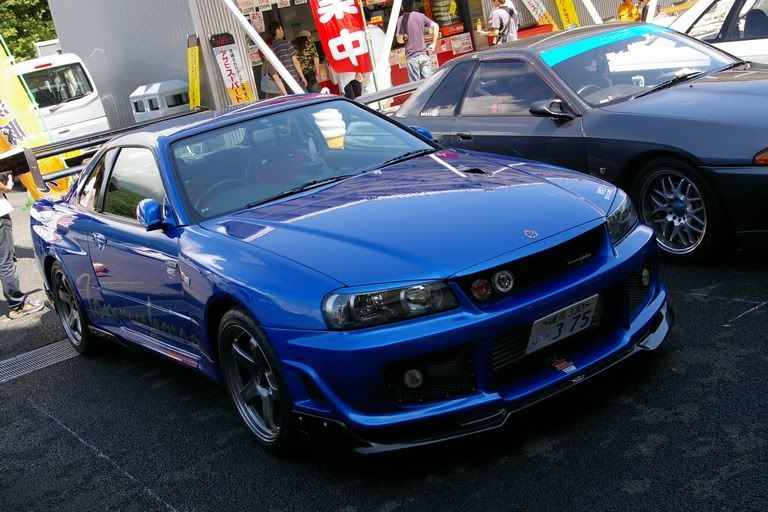 Close up shot on an F-Sport motor.
Being stored behind closed doors for a long time, it was definitely nice of HKS to bring out a pair of Zero R's to the event.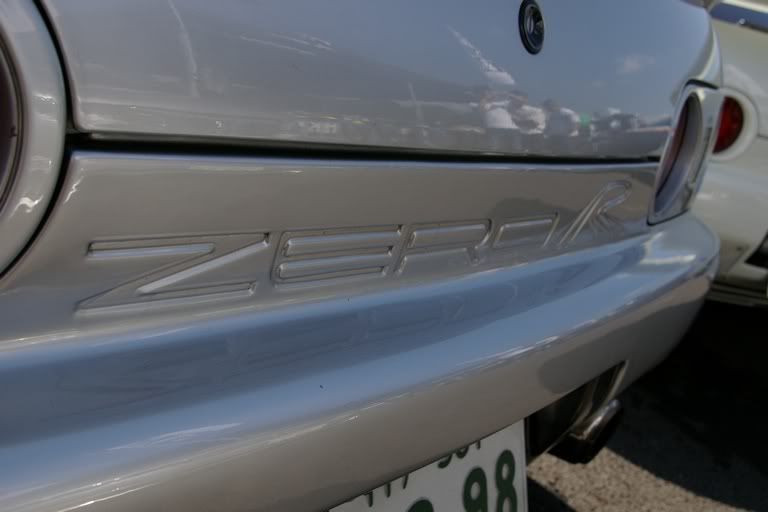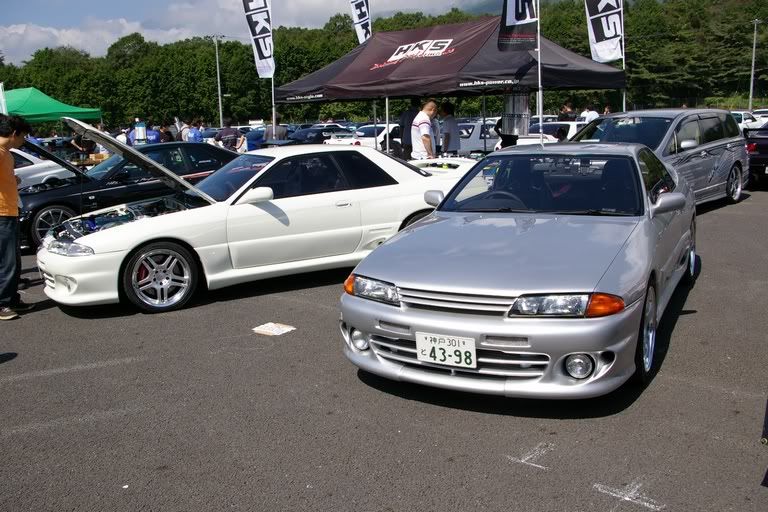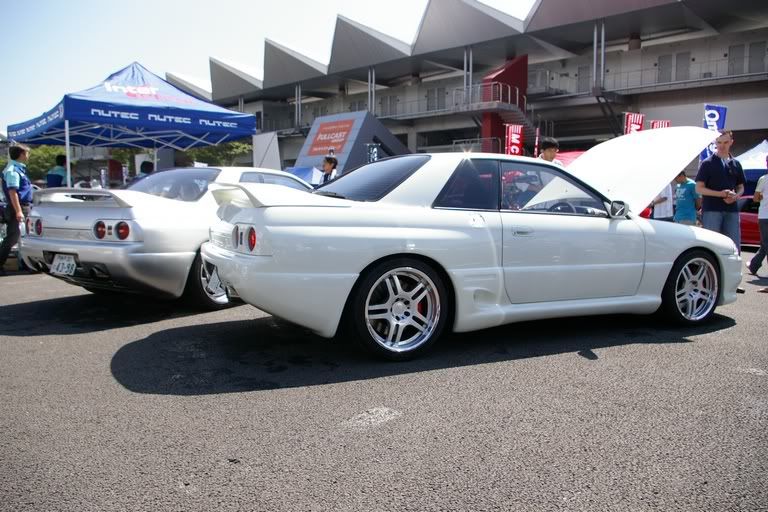 The Abbey Road Company or better known as ARC, had a couple of works cars on display and here is one of them up close.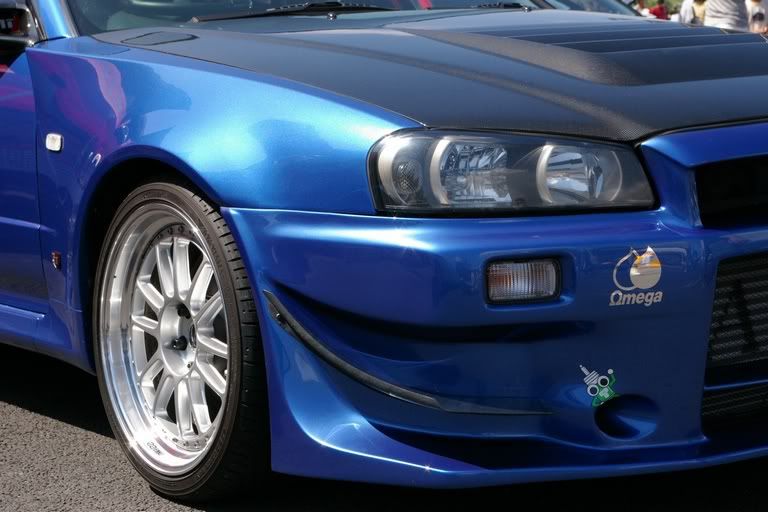 Well I was all riled up thinking this track event was going to be explosive. But rather, the Skylines just did a few crawling laps. Heres an image from down on pit road.
For the last up close Skyline images, here are a couple of shots showing the Nissan Motorsports authentic R33 sedan based GTR.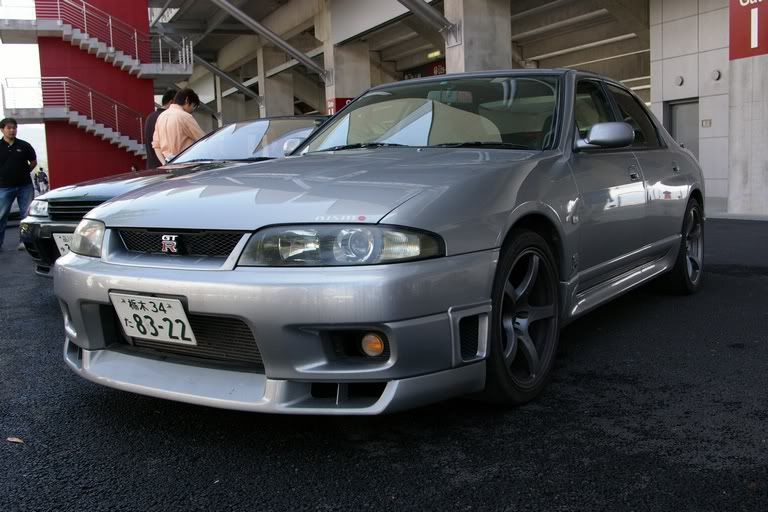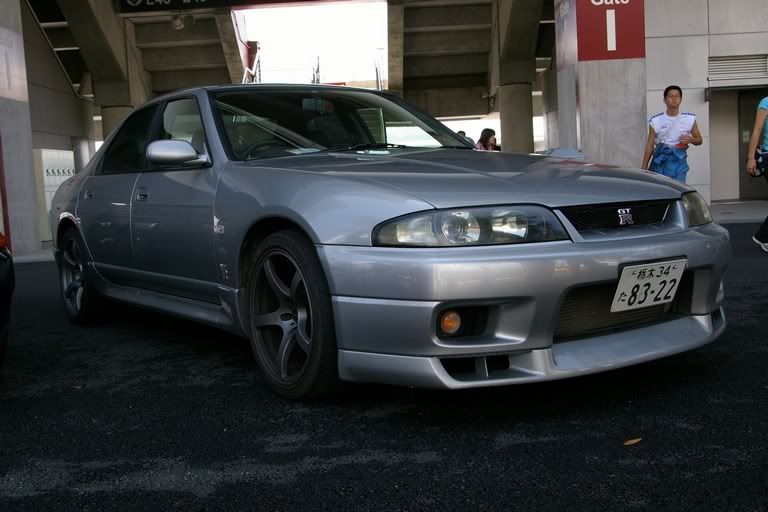 Just before leaving, I found my car overtaken by a shield of vintage Skylines. I asked myself, "did they purposely park there"? "Did Mustang sally deliberately invite them..lol"?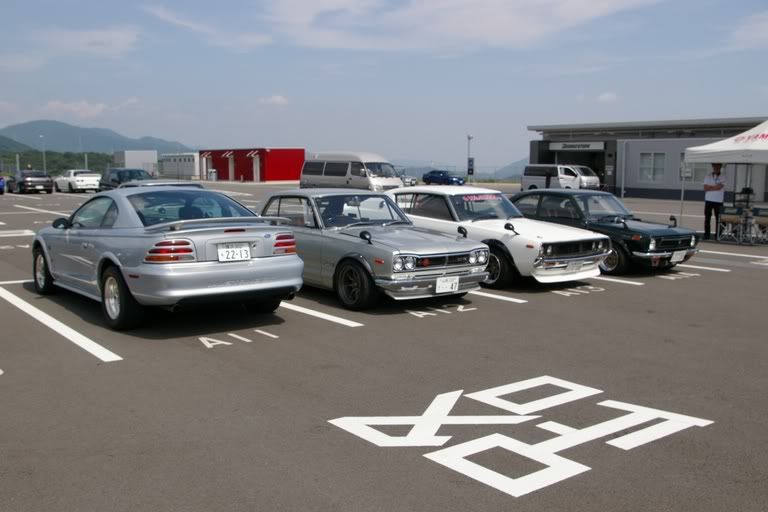 Signing off,
Adam