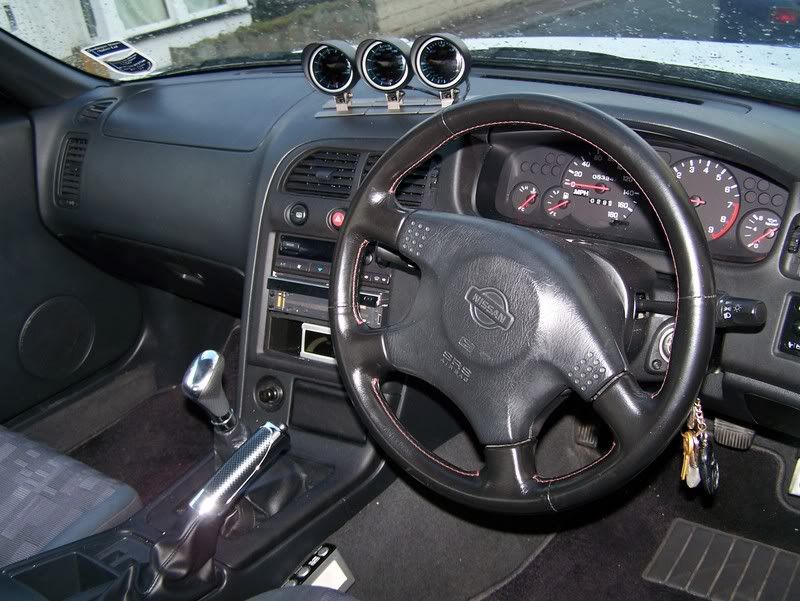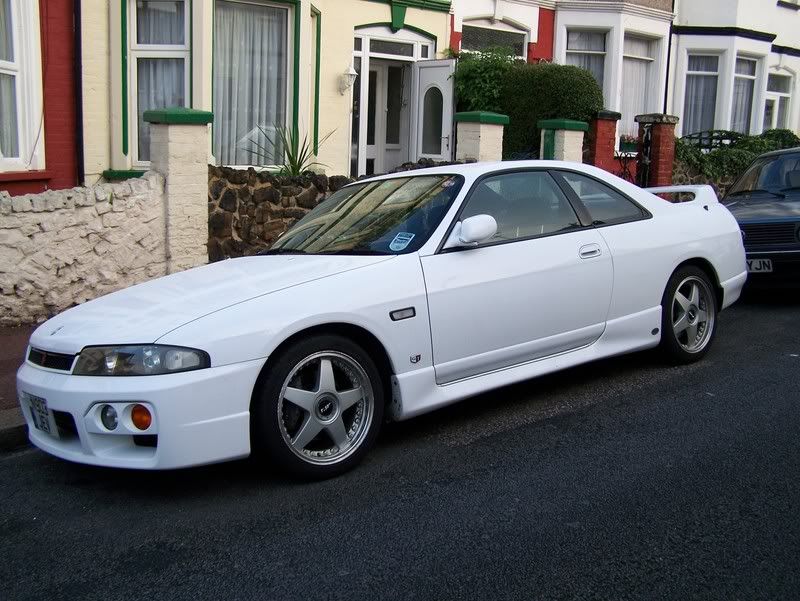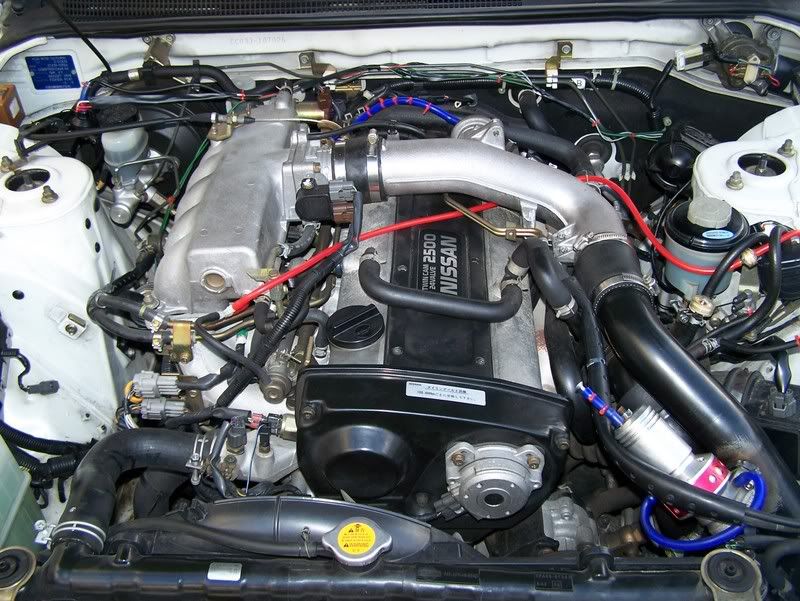 Well there she is........
Its a 96 r33 gtst spec2
its only done 63,000 and has full service history, t&t and is in MINT total condition!
I have done a few mods:
hks induction kit
de-cat
full blitz nur style s/s cat back
hks evc5 electric boost controller
colder plugs
lowered springs
new 60mm defi style elecy gauges
alloy and carbon gear knob and handbrake
pioneer flip out tv/d player (may keep, not sure yet)
blitz rep 17in alloy wheels
The car is mint condition all over
runs perfect, no problems, good oil pressure, start first time every time, even in this coldness after being sat on the drive for 2weeks!
engine is really good, pulls hard with no flat spots or boost leaks, very smooth
high boost is set @ 0.8 bar
the inside is as new,its perfect! no rips, marks, scuffs
the body work is super clean, not one mark on it
oh and i just fully serviced it and the car also had a full service when i bought it 6months ago and i have only done 3,000 since i bought it!
I AM LOOKING FOR £5600
I MAY ALSO P/X FOR A R32 OR R33 GTR, SUPRA or similer.
__________________
WOTTA LOOKIN FOR FOOL?! AINT NOTING ERE SUCKA