Discussion Starter
·
#1
·
My car has developed a misfire under load and wont boost properly.Here is pics of my plugs and coil packs.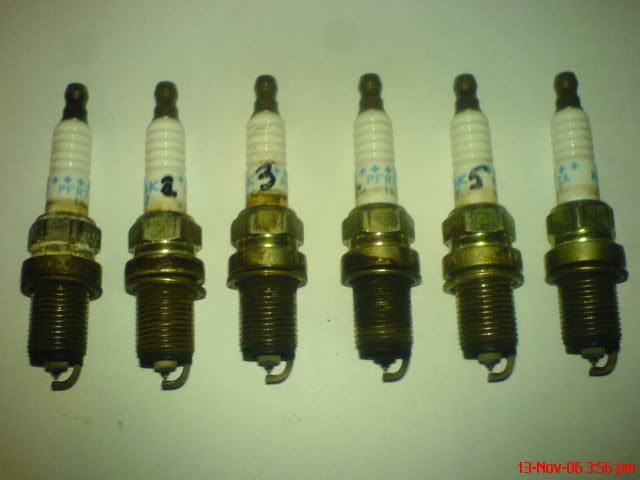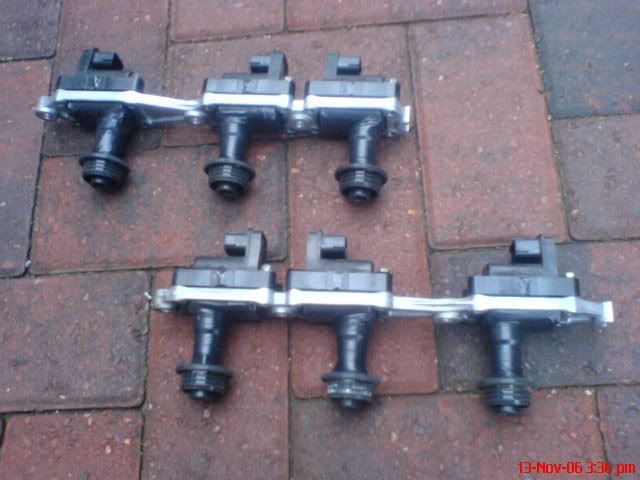 As you can see plug 4 seems to be darker than the rest. Possible coilpack problem? I have wrapped the rubbers of the coilpacks with insulating tape to see if will improve matters but its not improved. The base of rubber boot 5 also has some white deposit. Arcing? Also I noticed that the plugs are NGK PFR7A (11)? Is this the wrong grade of plug?Looks like a grade 7 with 1.1 gap. I will be changin them to BKR8EIX anyway because my car is Stage 1 running 1 Bar.
I also have a set of AFMs I am going to try but can it be that causing the problem?
Thanks Andy