Discussion Starter
·
#1
·
Hi,
The time has come for me to sell my 98 EK9 as its served its purpose and its now time for me to move on to something else.
I bought the car as a stand in vehicle while my partners Mitsubishi Shogun was off the road with a cracked head. I've owned loads of Honda's in the past so I knew that it would be ultra reliable and still offer that bit of fun when I want it ;-)
So on to the car:
Its a championship white 1998 Honda Civic Type R EK9.
It is currently showing 130k on the clock but I don't know when it was converted to mph so I can't be sure how many miles exactly the car has done.
The tax runs out at the end of November but i'll stick 6 months on it for the next owner. Its MOT'd till May 13th 2010.
The car has all the usual EK9 refinements including:
B16B Engine producing 185bhp standard
LSD Gearbox
5 stud hubs
282mm front brakes and 262mm rears
15" EK9 alloys with bridgestone rear and Avon front tyres
ABS
Red Recaro seats (drivers bolster is a bit worn but a replacement is only £25)
Air con (belt is currently removed)
Electric windows
Black interior
Carbon effect center console and clock surround
Black cloth back seats
Aswell as the standard spec the car has:
G Max lowering springs
Mugen pedals
De-Cat
Buddy club Pro Spec backbox
Short shifter
Trust panel filter in standard airbox
Harness eyelets fitted to driver and passenger front seats
Vibe rear 6x9's
Sony CD head unit (the one shown isn't the one included)
Tweeters fitted to front doors
Red stuff pads on the front
Green stuff pads on the rear
6000k Hi / Lo HID Kit
Smoothed front bumper
New Jap sized plates front and rear (not shown in pics as i've just ordered them)
Also available at extra cost are:
Toda Fightex coilovers with 14k and 18k springs. These are absolutely awesome!!! there is no other word suitable to describe them. I bought them as I was planning on turning the car into a dedicated track car as i'm not too far from Ty Croes on Anglesey but my plans have changed hence me selling the car. The coilover have each been dismantled, cleaned, greased and re-assembled and are currently fitted to the car. They offer supreme handling but ride quality is compromised
16" Rota Slipstreams in black. These are in excellent condition but don't come with tyres.
Aftermarket induction kit. Looks like an ebay item and consists of a blue cone filter and aluminium intake pipe.
Sabelt drivers 4 point harness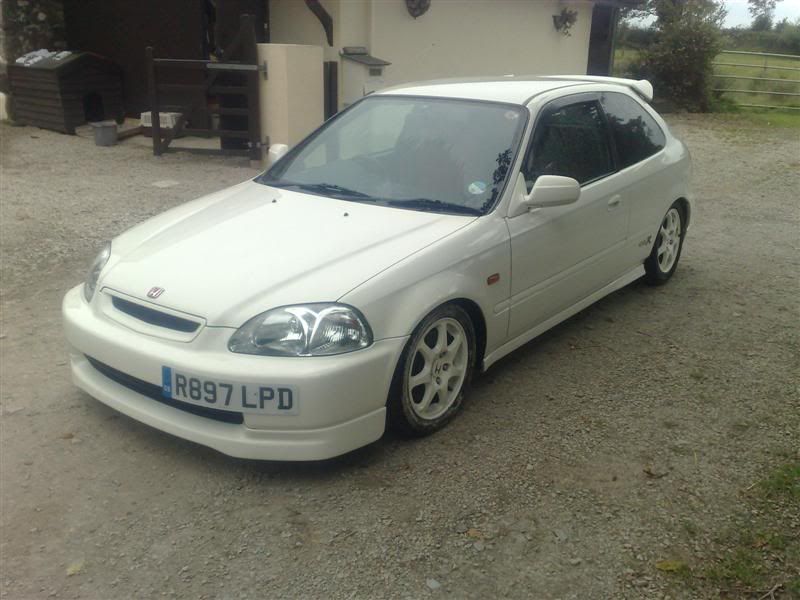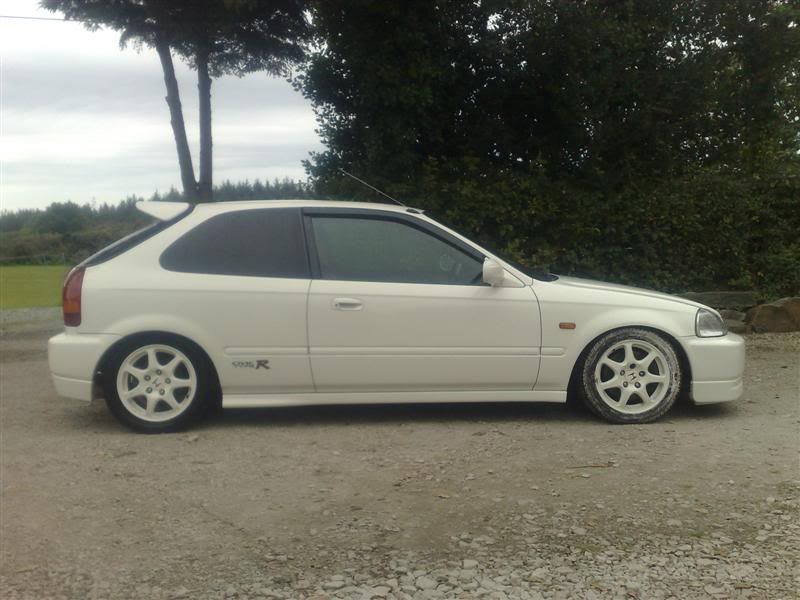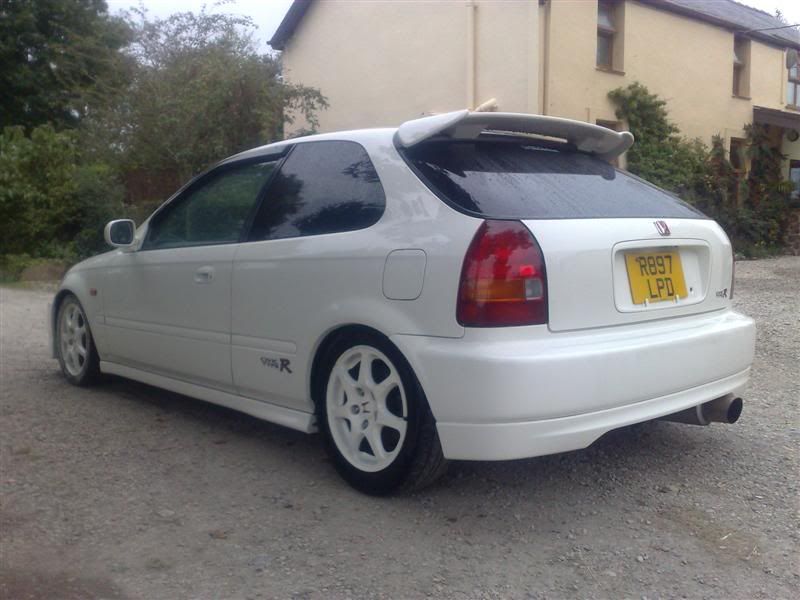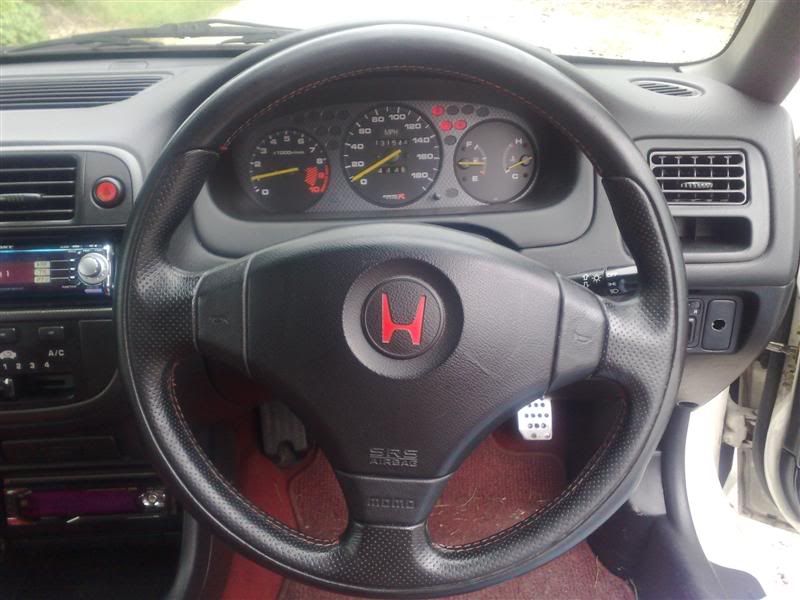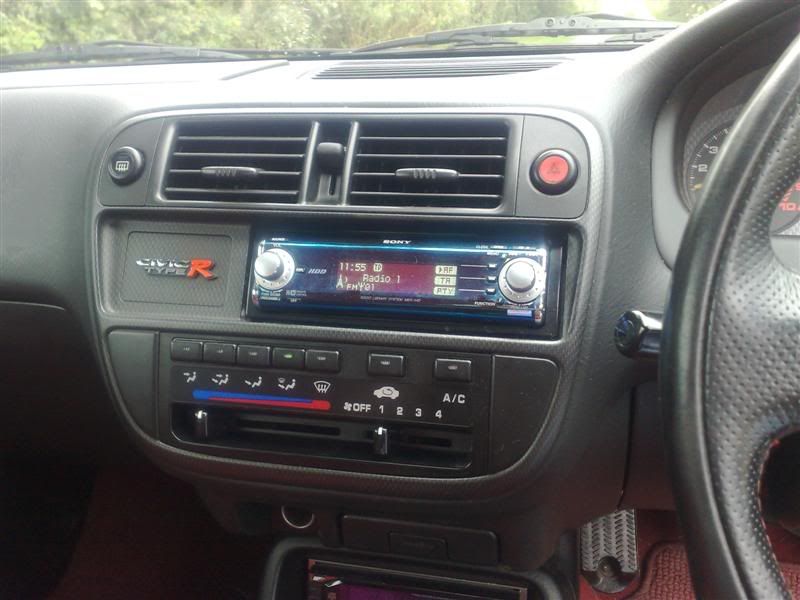 Bad bits:
Lets face it, a car of this age is going to have some.
The front RHS hub has one snapped wheel stud. I've got a replacement stud but haven't got round to having it fitted
There's a very slight crease in the passenger door that is only visible from certain angles and lights. Its very very minor and I didn't notice it till I was polishing the car a couple of weeks ago.
The front discs are showing signs of needing replacing. I was planning on doing the accord type r brake upgrade hence me buying the 16" wheels. These can be bought for around £150-200 and is an excellent upgrade over the standard parts.
The front tyres have paint on them. These were on the car when I bought it and i've not bothered replacing them as they are legal and I was going to upgrade the wheels and didn't see the point in spending on two tyres because of this. (If the new owner wants i'll fit a pair of brand new tyres to the front wheels but they will be budget tyres and probably not up to the standard of the Avon's currently fitted)
Thats about it I think, so there are two options for the buyer:
EK9 with the G Max suspension fitted for £5400 or:
EK9 with all the extra parts listed included for £6000
When you consider the price of the extra bits individually including £2400 for the coilovers from VtecDirect its an excellent deal.
I'm open to PX's with anything so let me know what you've got via email and i'll let you know if i'm interested.
Cars of particular interest are:
BMW M3
Aristo V300 Vertex
Altezza
AUDI S4
AUDI S3
Ibiza Cupra
Leon Cupra
Supra
Skyline GTR
EF Civic SiR/VT
200sx
RX7
RX8
Elise
If you have something I haven't listed please feel free to email me details as you never know what might interest me.
My contact details are:
Mobile: 07879428288
Email:
[email protected]
Thanks
Nick