Well today was the day. . . . after 8 months of GTR ownership she was sold today.
I think I got more sleep the night before picking her up than I did last night. The new owner is a top bloke and a true petrol head so I know she has gone to a good home and a good owner.
It really is the best car I have ever owned but I cannot live with the running costs or the price of after market parts. I think a lot of resellers are making a killing off the GTR owner and that is just not fair - explain how an R34 carbon bonnet is half the price of one for the GTR.
So I will buy another one but when Nissan get a little bit more sensible with their pricing and the resellers do the same with theirs (this is not a dig at any of the resellers on here but the pricing in general). I also think the performance car market could take a real dive this year and I do not want to lose a fortune on a car - any car, so I am buying very carefully.
I will stay on the forum and keep track of the progress of this epic car all your adventures but for now I am going to buy a new toy - Saphire Black CSL on Saturday.
This is one of the last pictures of her just before she was driven off by her new owner.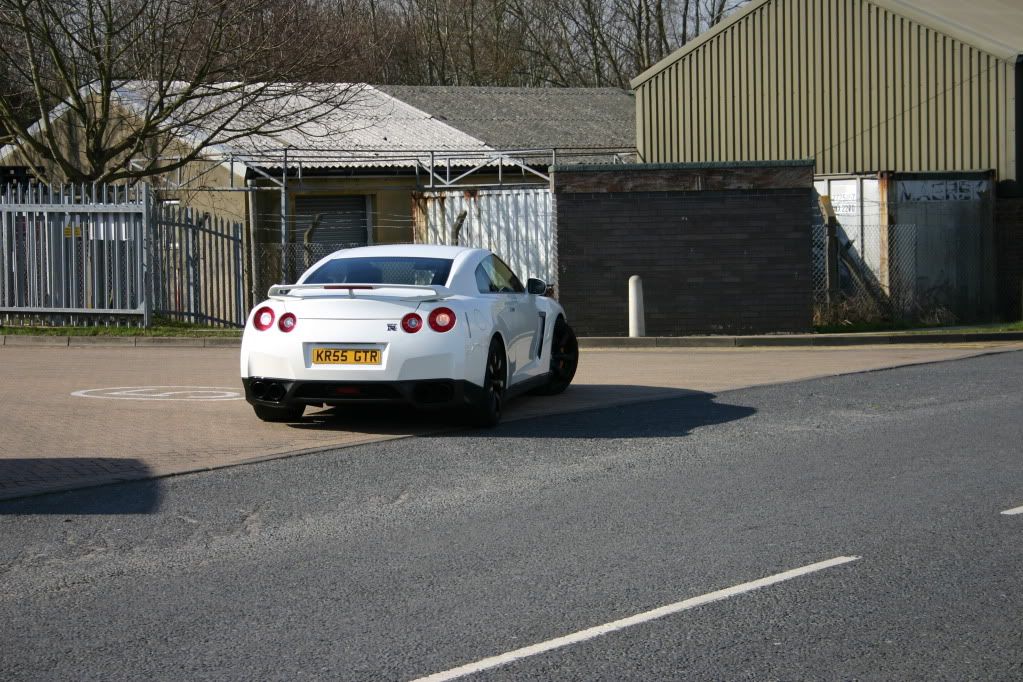 Kp