After buying it 6 weeks ago, I finally got my hands on it on the weekend... and been loving it so much that I forgot to put some pics up..what a car !
All I have done is wrap, tints, black wheels, gtr center caps, spacers & not forgetting the y-pipe !
Thanks Andy (as5606) for the y-pipe, car sounds like a F1 car now... and also for being so helpful and welcoming. I still have nightmares of sitting in your GTR though, its a monster ! If you are ever near Glasgow, you are more then welcome to give me call and I can show you around..
My only disappointment.......the wrap.
why did I not go to Robbie at Valet Magic !
The garage that wrapped the car happened to be near where I was getting the car from, so decided to go with them and pick up the car when it was all complete. I defo regret the wrap, even though the car looks amazing from a distance only I notice the areas where corners have been cut the areas that have been rushed. I might just have to make the trip to Robbie and get it de-wrapped and get him to make it all shiney with his special treatment...If he'll have me that is.
The colour is spot on, exactley what I was after... looks great in the sun (purple/blue/gold). My main concern is my trim, I feel it will never be in the same condition as it was when it came out of nissan. I feel like everything is loose ! He asked me to come back and he will correct all the faults, but its a 600 mile round trip..
There are loads of bubbles, wrap slightly pealing at places, bonnet scoops are just very poorley done, hes left my passenger mirror disconnected, parking sensors are not working now, also got it back with flat tyre lights on, bonnet impact light on, extra carbon bits that he put on under the registration, and below the fog light where I had not asked him to (I think he was covering up). Really really gutted, Robbie rescue me !
Anyway, pics below... I have it booked in to my local NHPC for a service and they said they will set a few thing right that they can without the wrap falling off. Thats 2k down the drain for the wrap....
Pics were taken on my phone, so dont really show the colour of the wrap..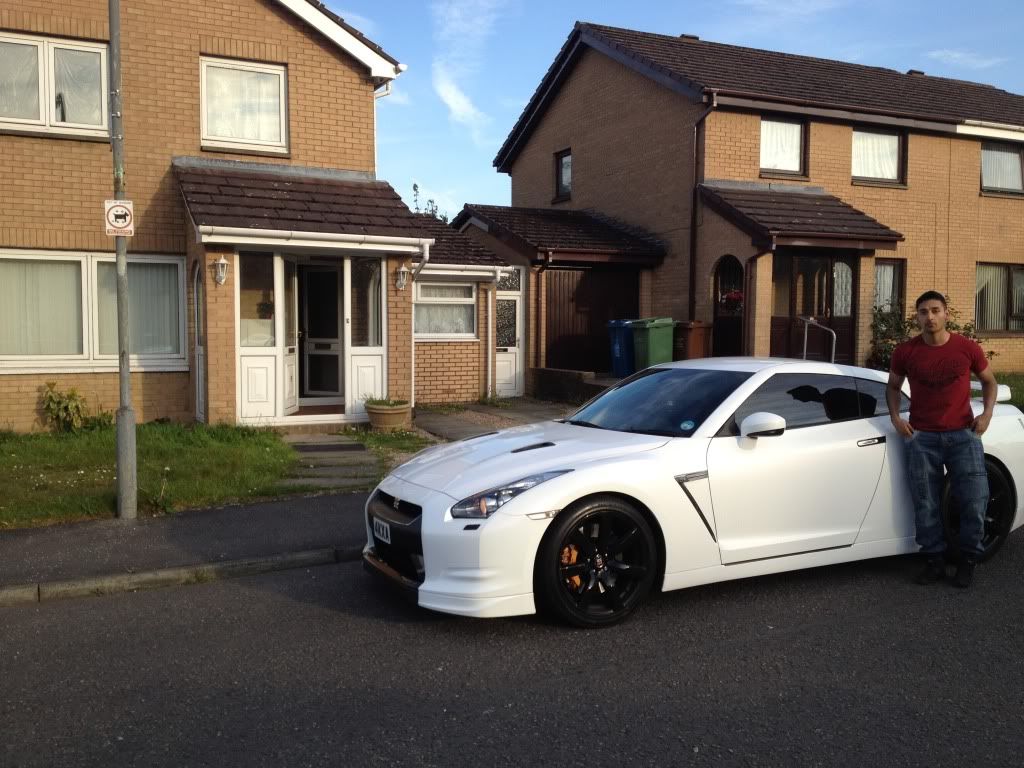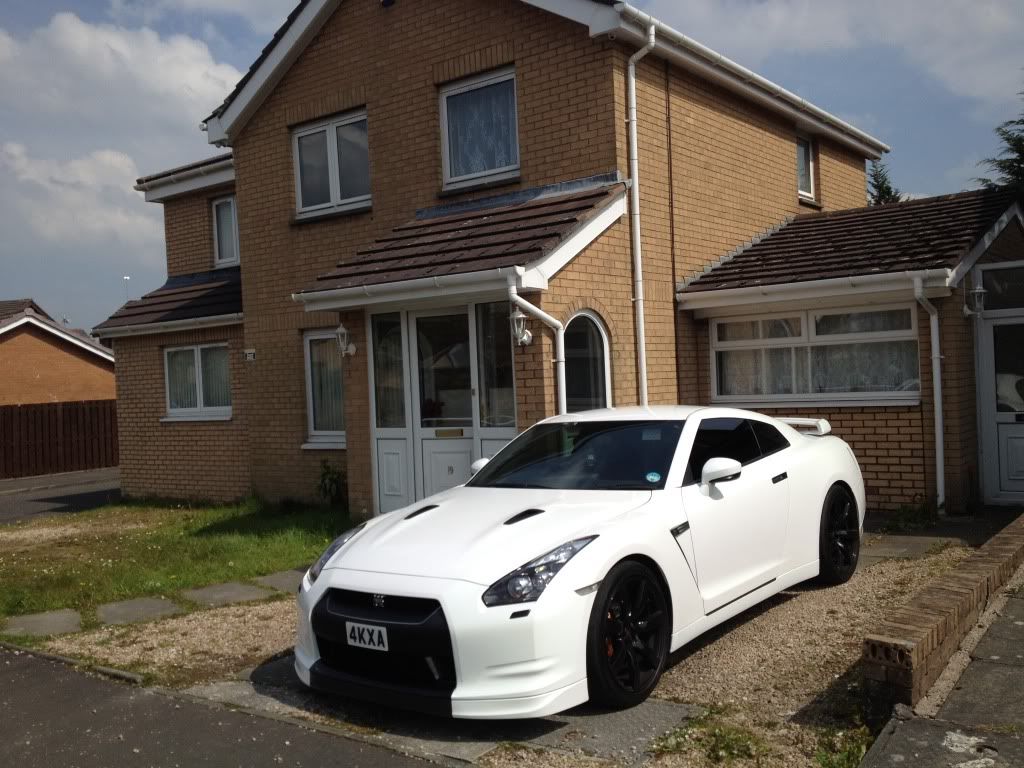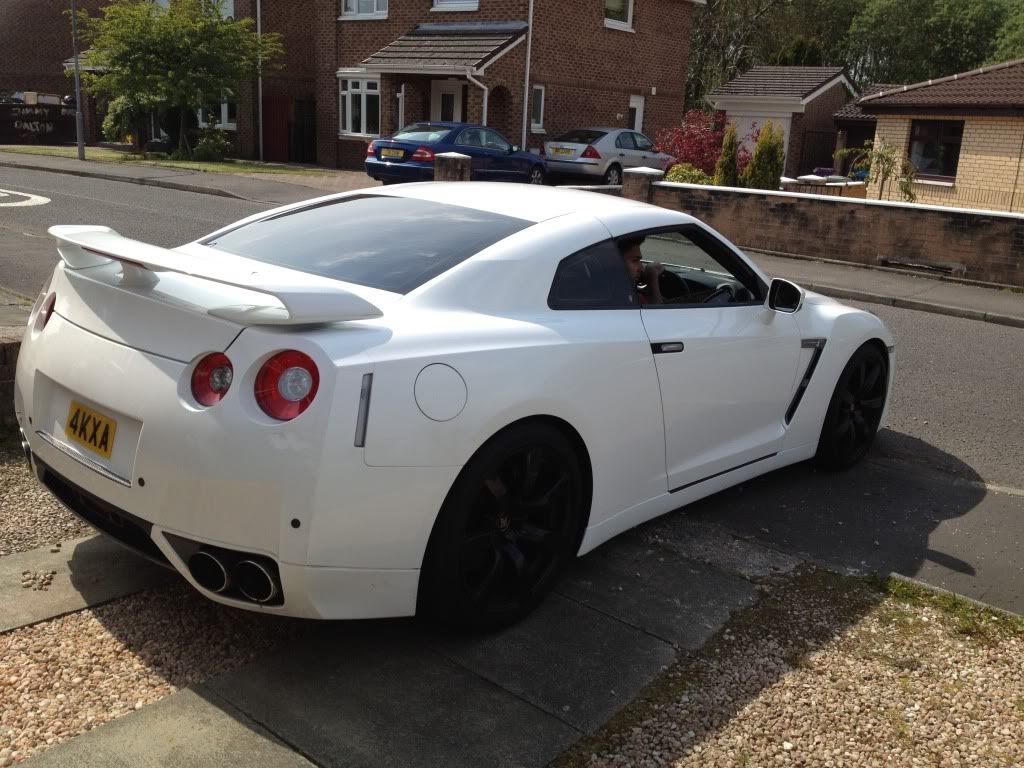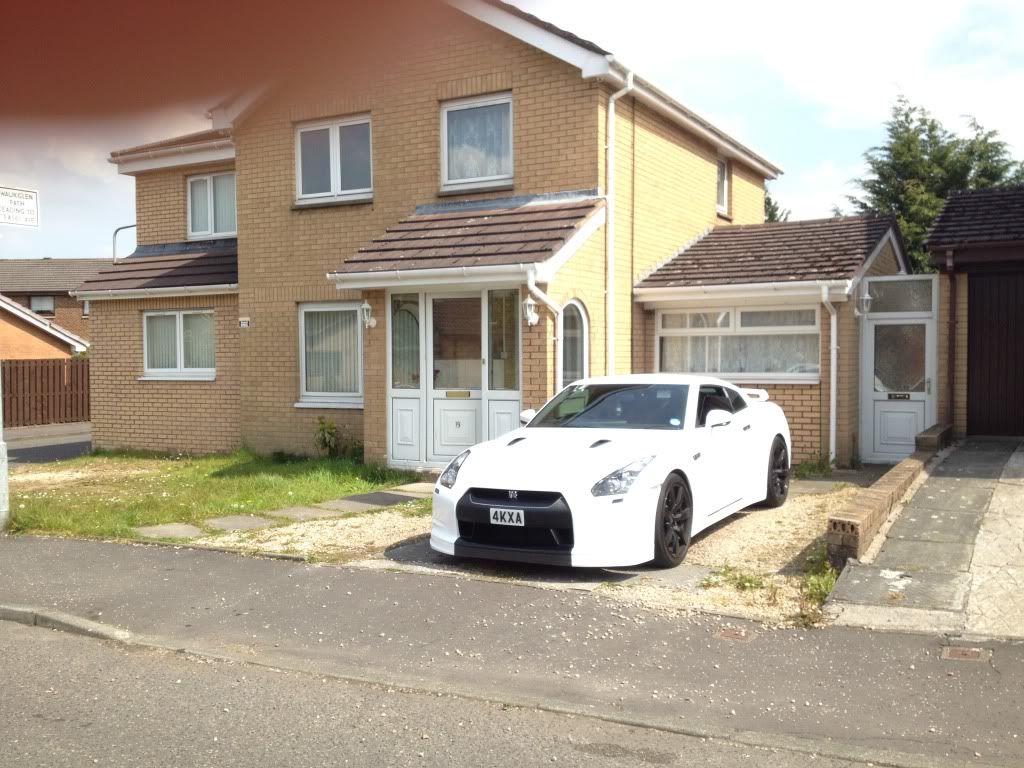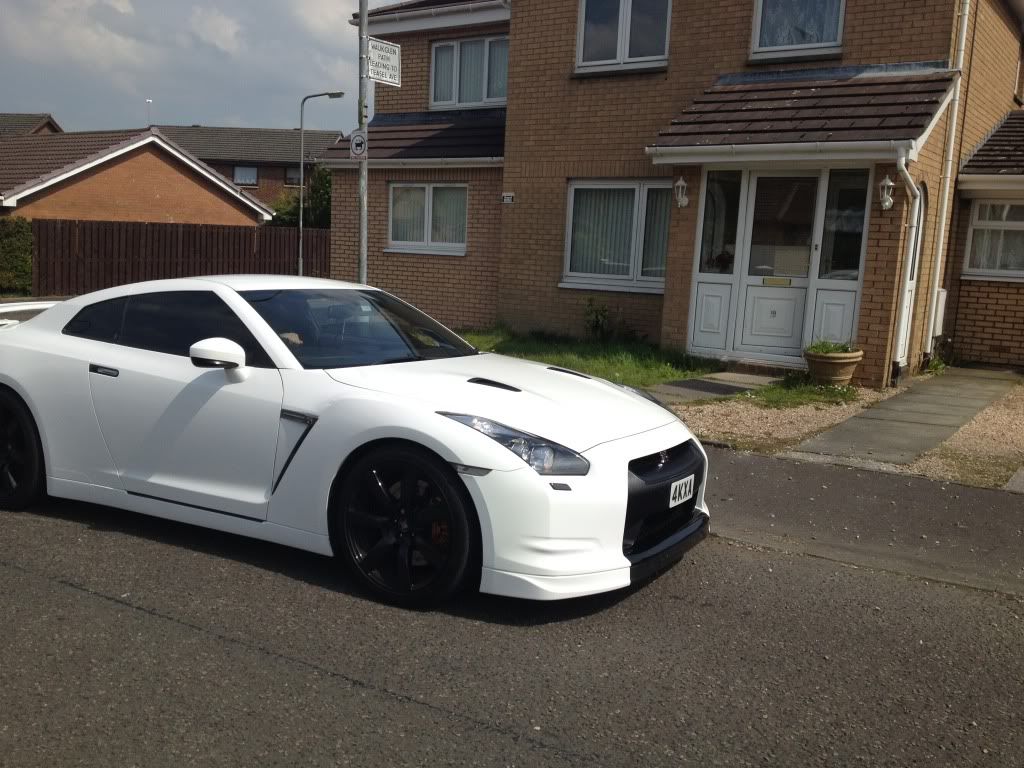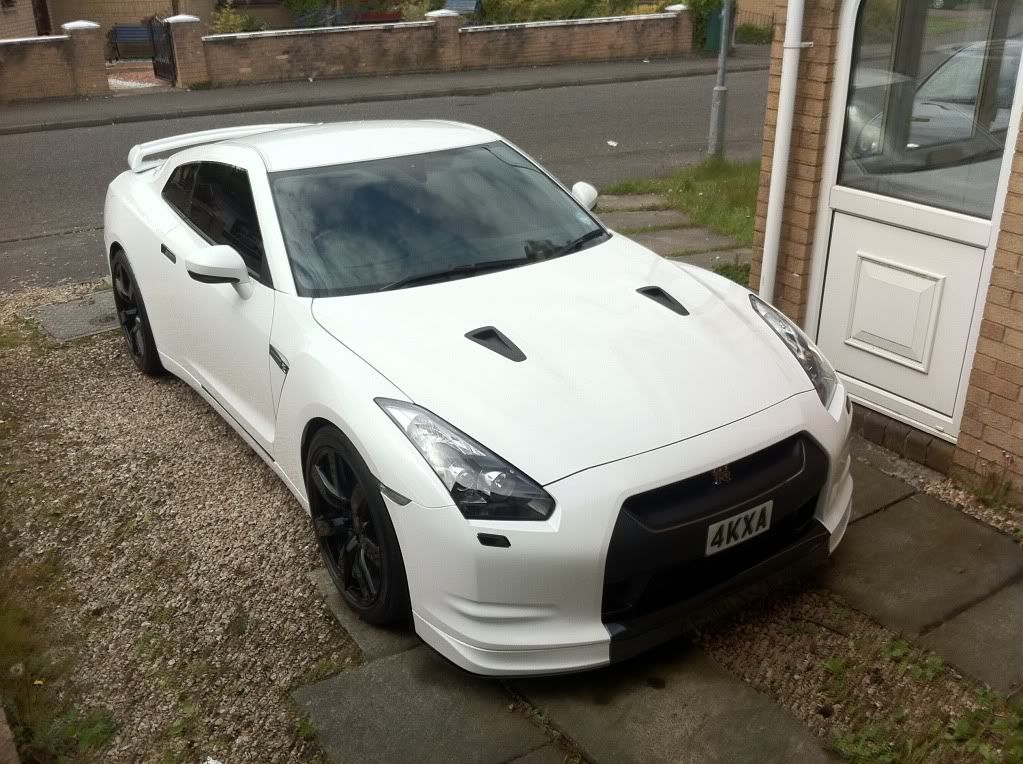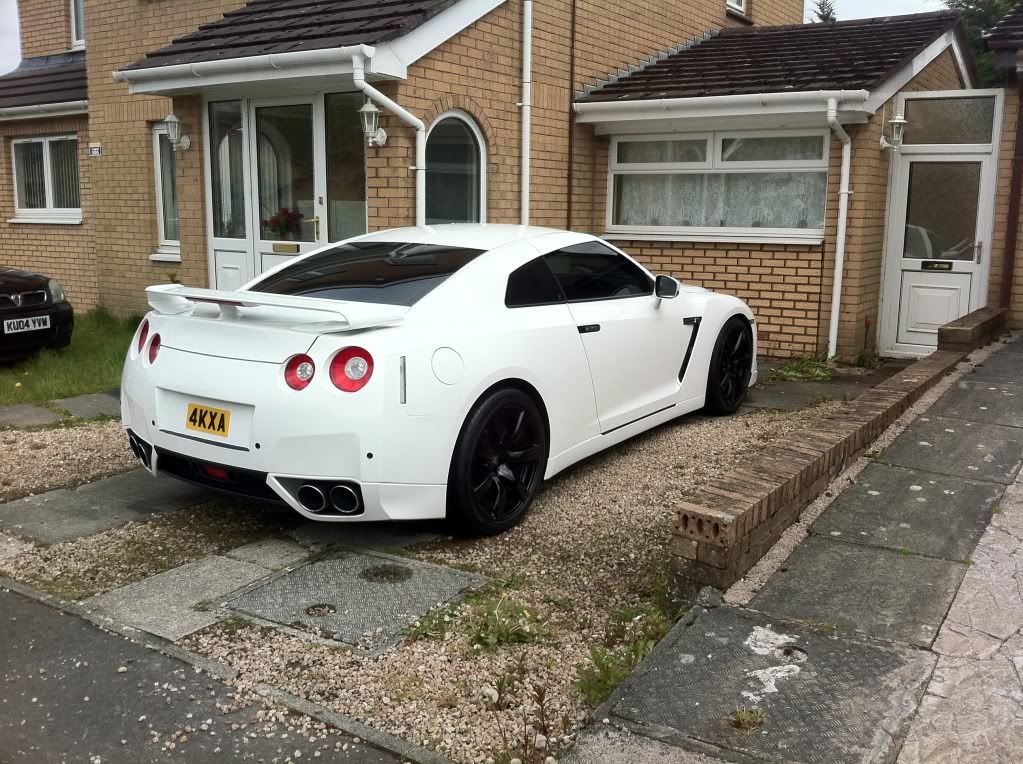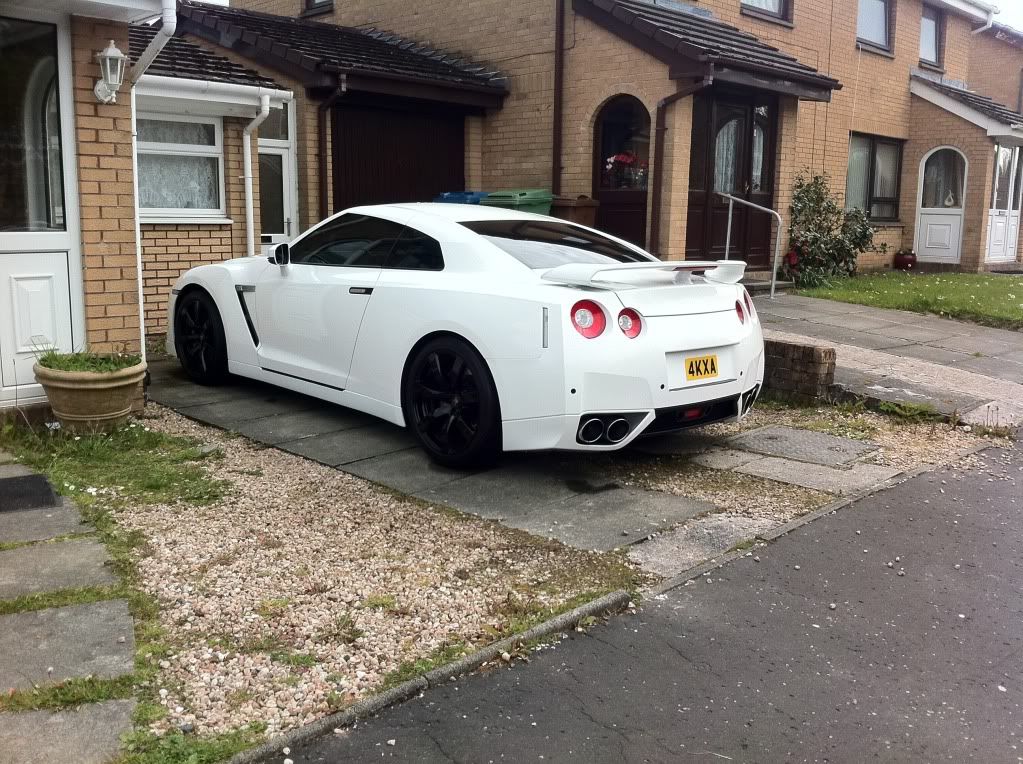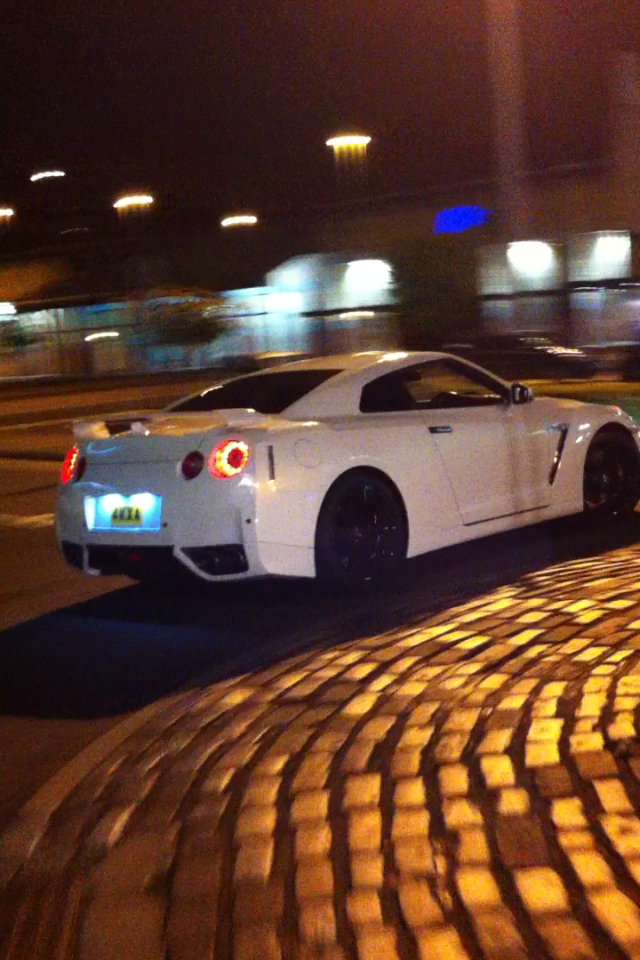 Sorry dont have any pics in the sun, but will get some up soon....
Litchfields as soon as the warranty runs out in oct ! unless NHPC get there act together in terms of this warranty...