Thought its time I did a project build thread, as the GTR has now really come along along way since 2012..enjoy the read
Purchased my R35 GTR back in September 2012, had 2100 miles on the clock from Ancaster.
5 days later, went to Stelvio Pass with a friend in his Porsche 997 Turbo; writeup here (
2300miles in 3days
)
epic trip!
A few days after collection: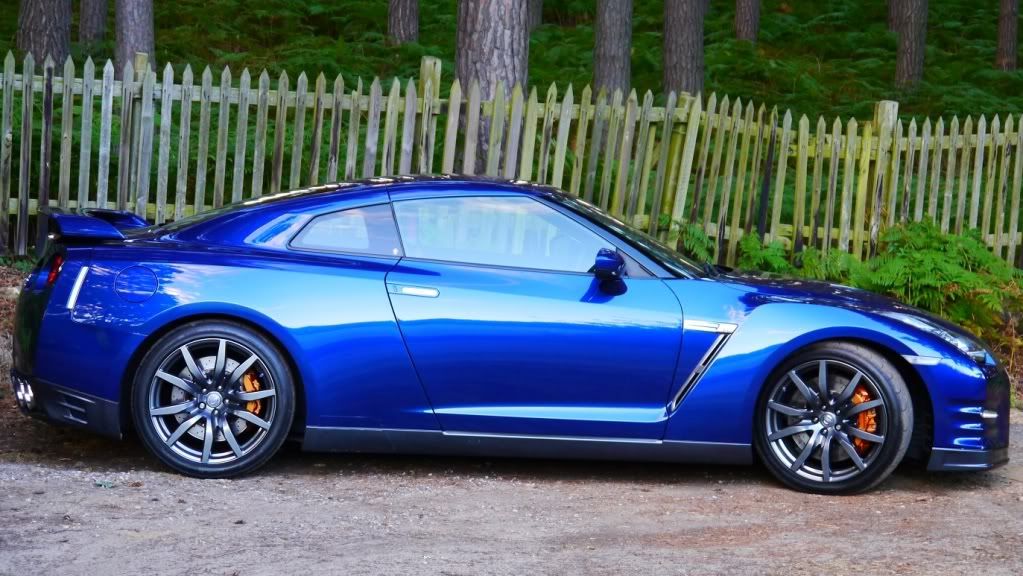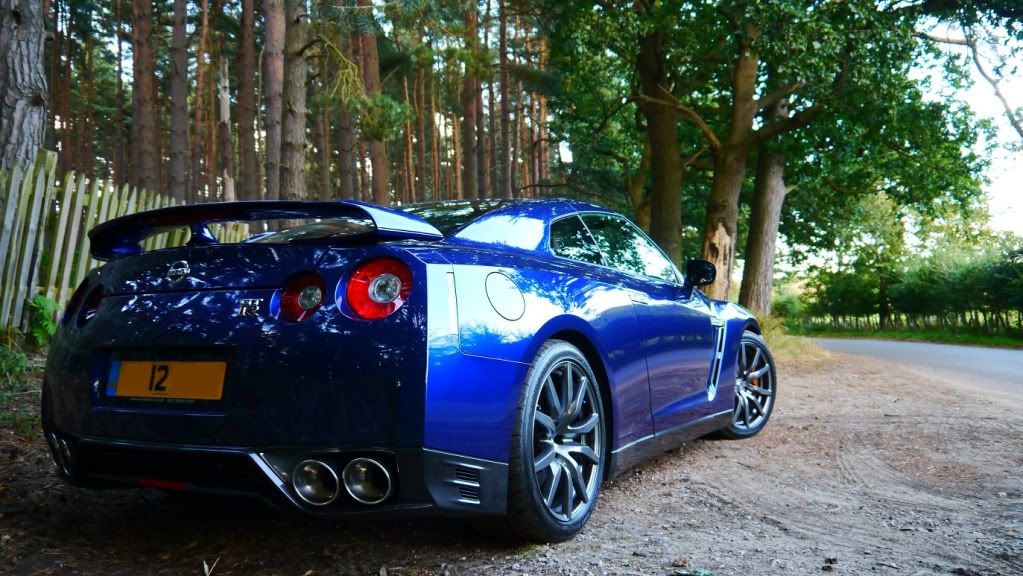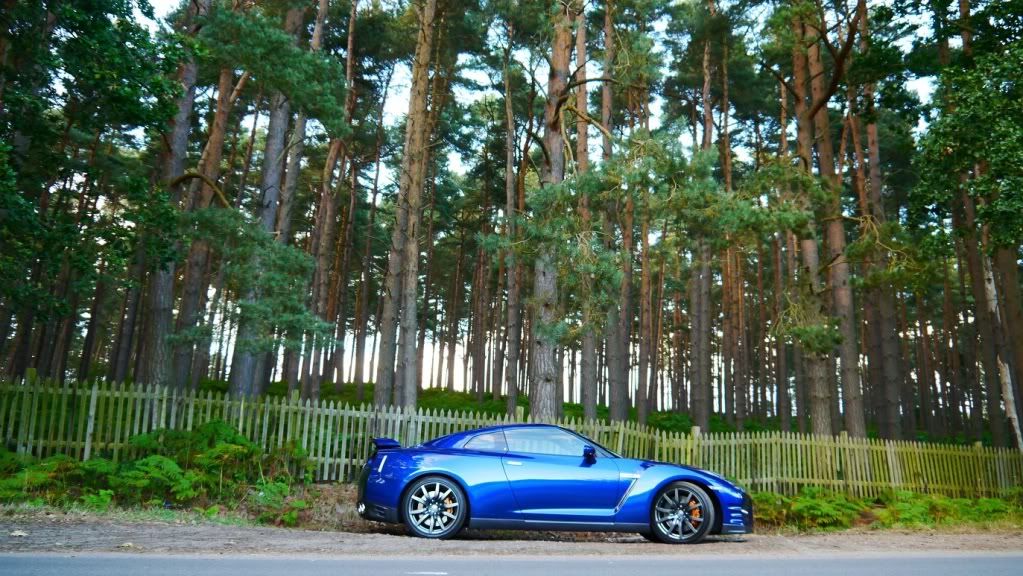 Was quite happy with the overall package, did a few trackdays, and realised the brakes, weren***8217;t great on track, and gearbox temps started to spike. Reading a lot of threads on modifications etc, and it then slowly begins***8230;
March 2013
So after some research and when the 1st service was due in march2013, I opted to go to Litchfields, carry out the service, along with adding a few mods :
Going to stage4 (keeping OEM downpipes), air intake, injectors, ecutek remap -v3?).
Exhaust I chose the Akrapovic evolution system, titanium lightweight, 90mm, and carbon tails.
I also went with the HKS DCT gearbox cooler to help keep the gearbox temps cool.
I had read great feedback on the newly revised Alcon Superkit system, so that was added to the list too. The OEM brakes needed to be replaced soon, so opted for the superkit.
I also ordered one of the first set of Rays VR G25 alloys in the uk, in Formula Silver - 10j & 11j - saw the pics from Tokyo AutoSalon show and loved the design. Michelin Pilot Super Sports had just been released.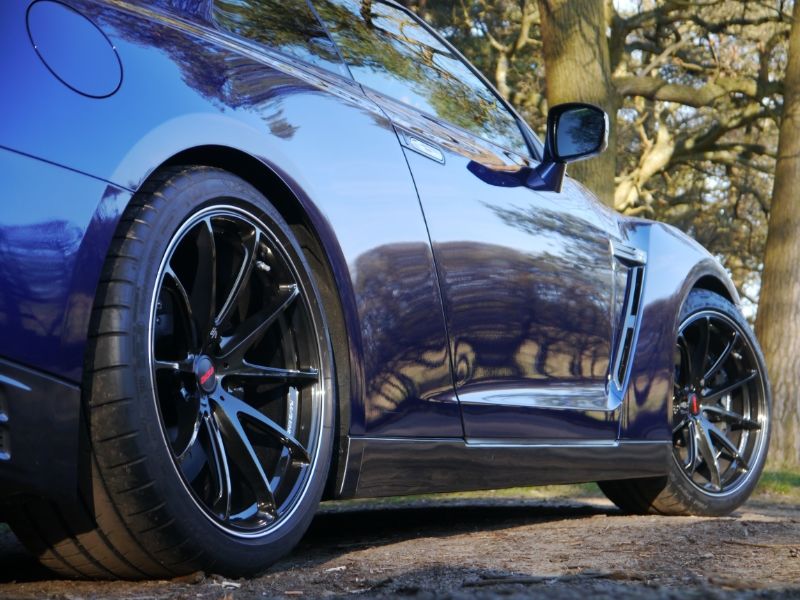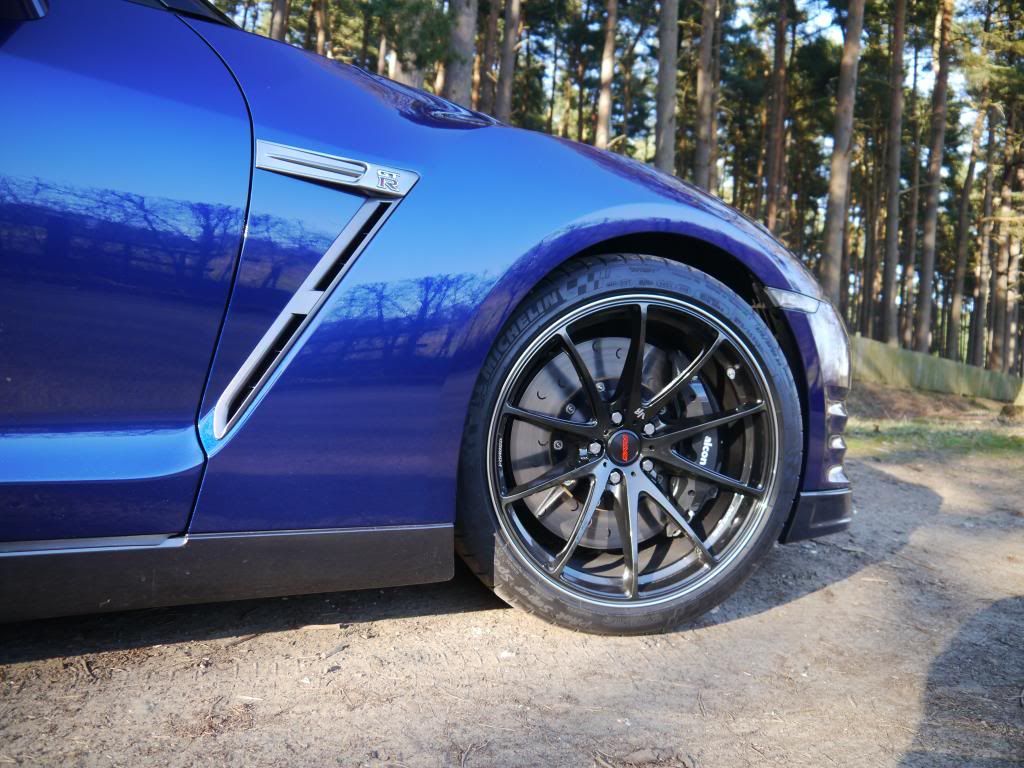 Tyres and alignment carried out by Sly :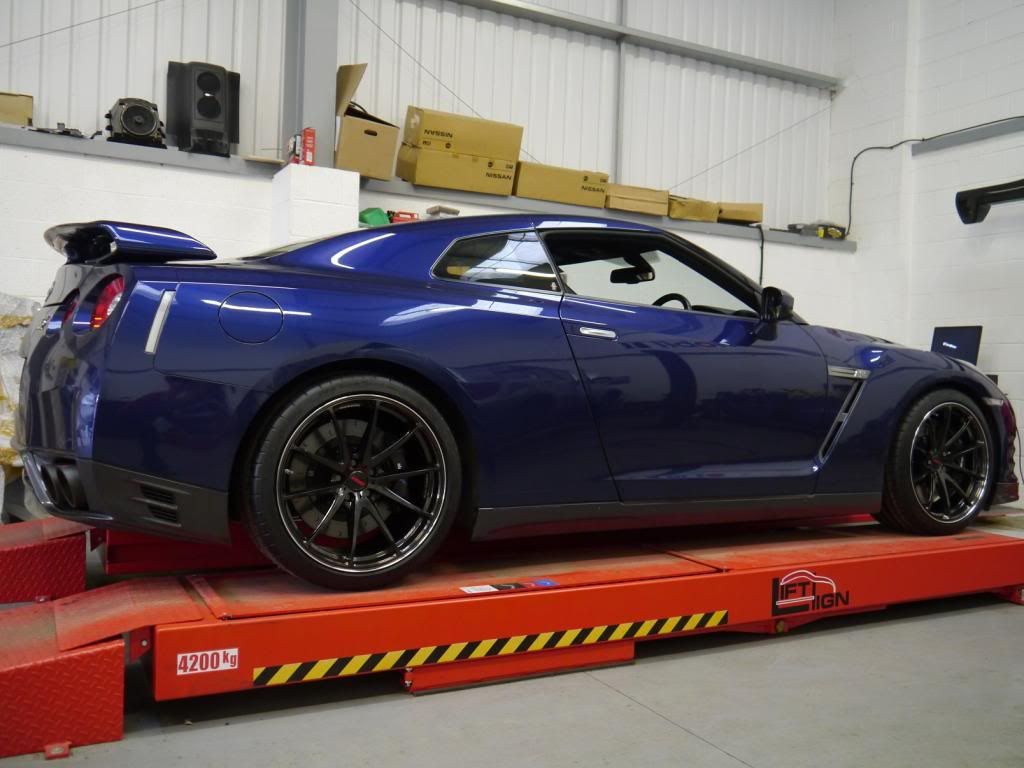 Went to the SPA race track, end of March 2013, and it was very cold, first day was good - dried out after lunchtime and it was getting better and better.
Second day it had snowed heavily overnight, and it was cancelled!
first day :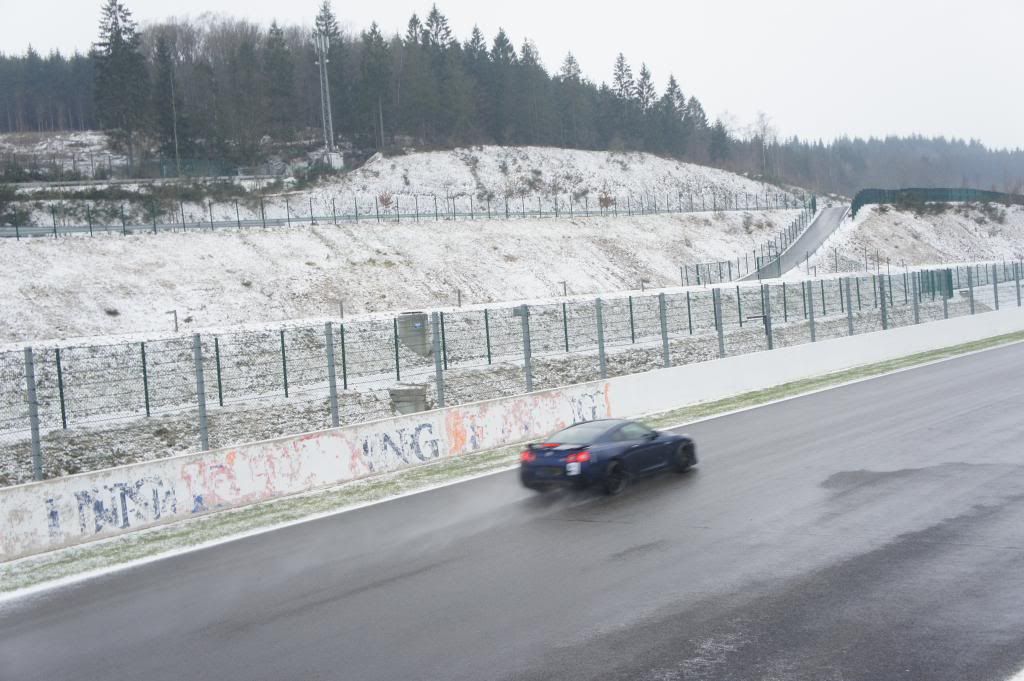 second day : view from the hotel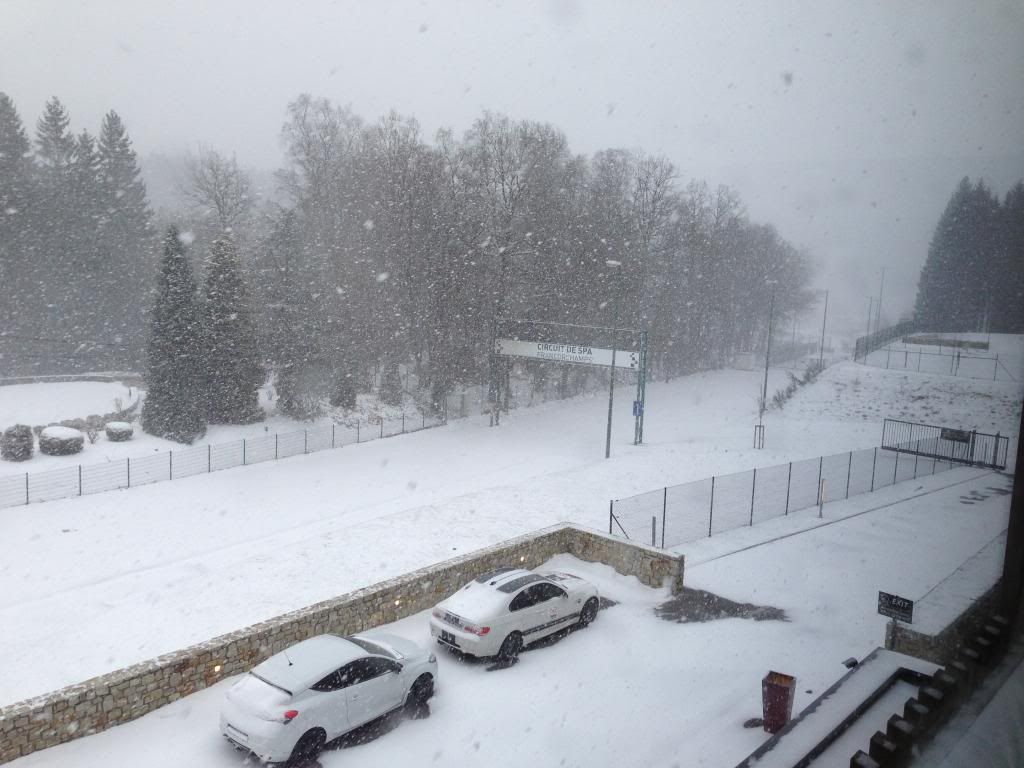 Went along to a dyno day, at a local MAHA place - (before Litchfields had their dyno cell).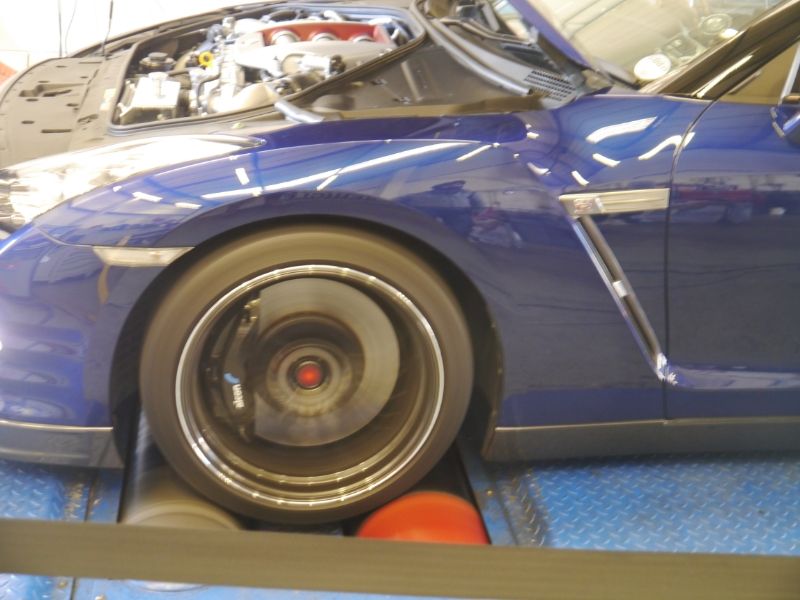 stage 4 (no dps) - 661hp/610lbs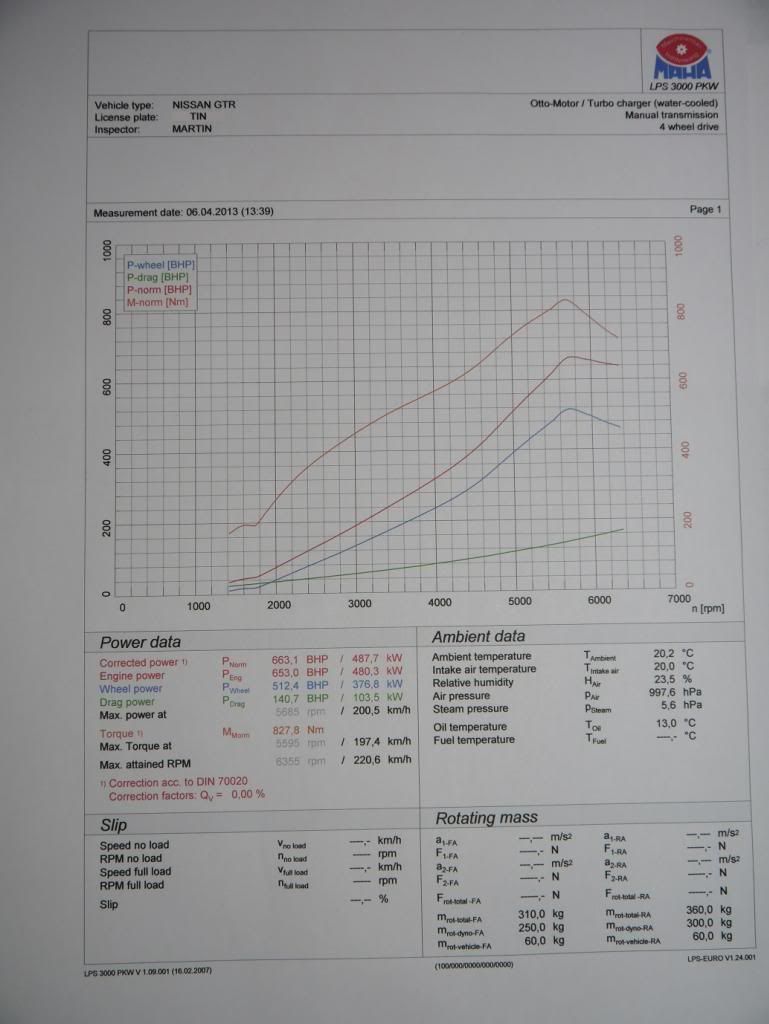 August 2013 - Drive to Swiss & Italian Alps:
On a long weekend, went to the Alps and tried 10 of the mountain roads listed here
Ultimate Drives
, including going via Black Forest.

A cheeky pic I couldn't help stopping and taking.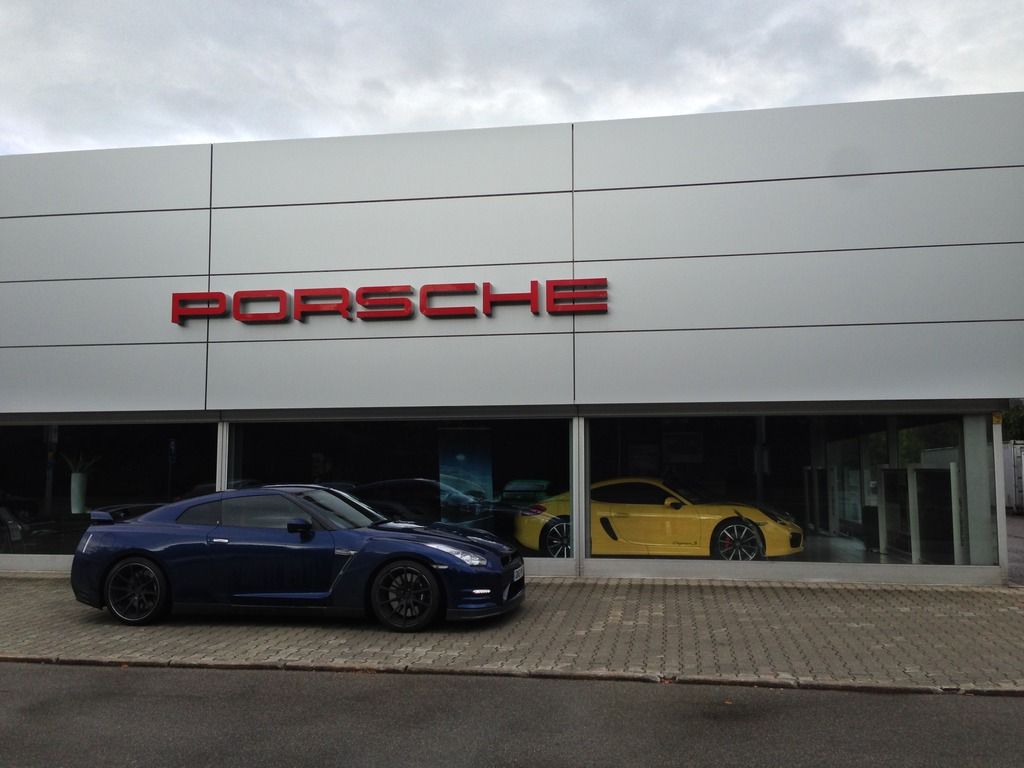 Following this, I saw the Mercury Silver versions had come out of the G25s, hence soon ordered a set, as I felt they'd look better against the Daytona Blue.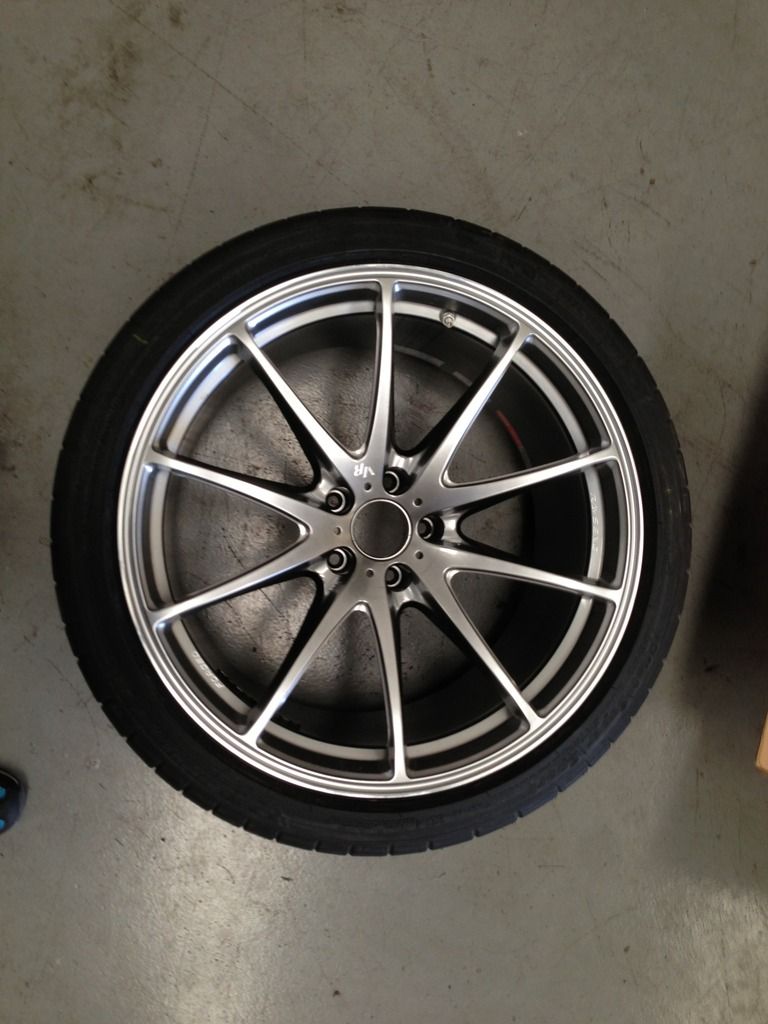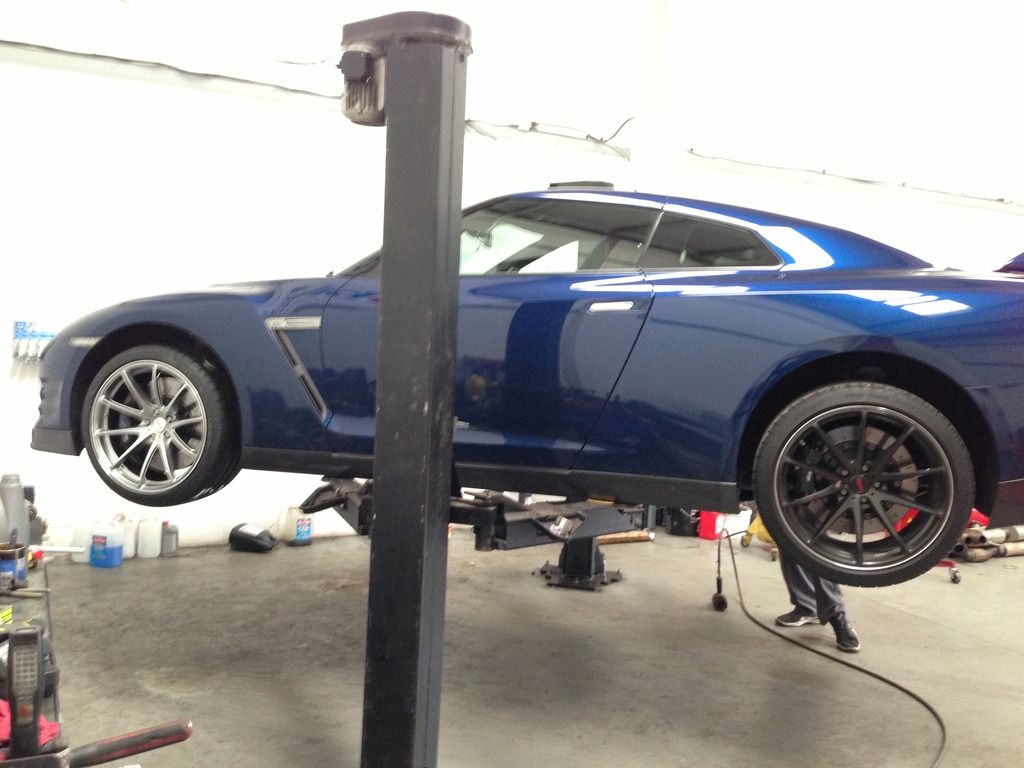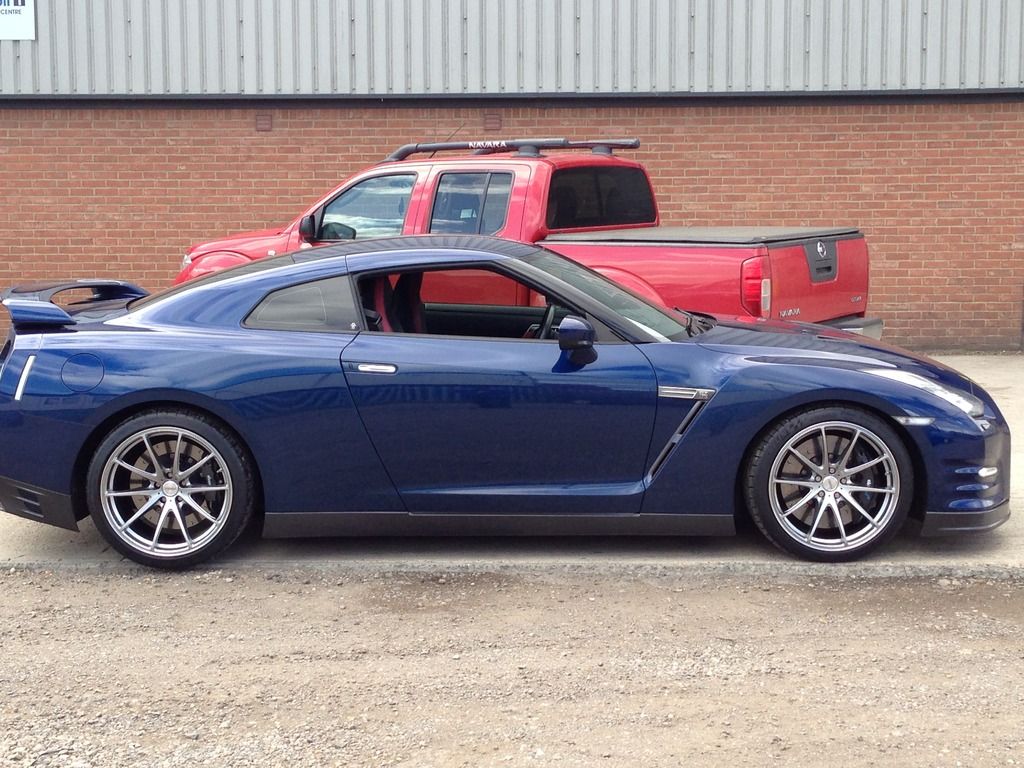 January 2014
Time to address the interior and I felt the OEM seats weren't great when on track, as you tend to slide too much.
Following the TAS show again, ordered the following from
[email protected]
:
Top Secret Steering wheel - Top half blue carbon, rest in leather.
Top Secret Front diffuser
HKS Kansai side skirts
Bride Cusco Stradia Seats
Also ordered from the US, Titan motorsport halfcage, as I wanted to add Schroth 4pot harnesses, without using the rear seatbelt mounts.
Fitted the above myself over the course of a few evenings after work, as I wanted to take my time and ensure everything was good.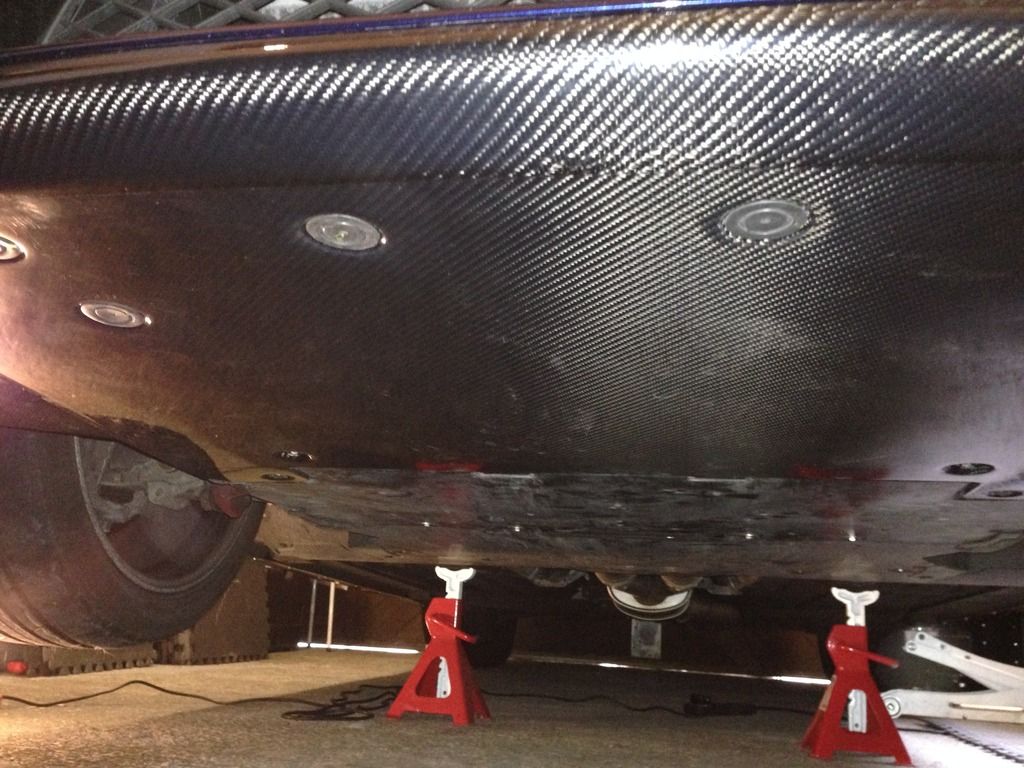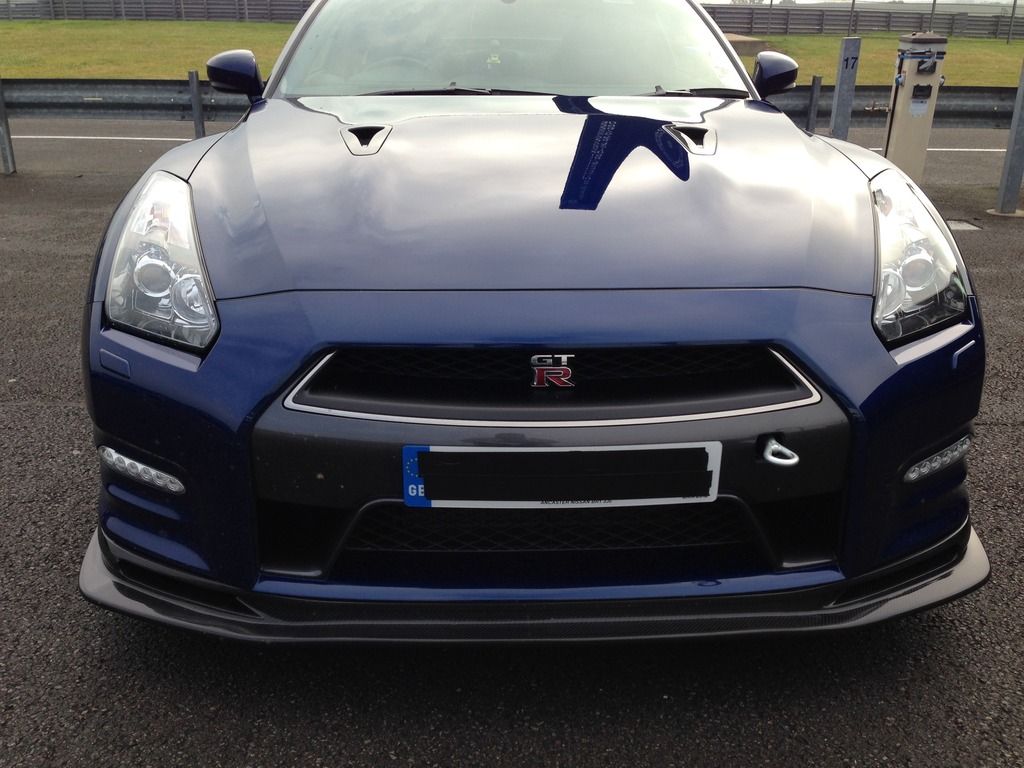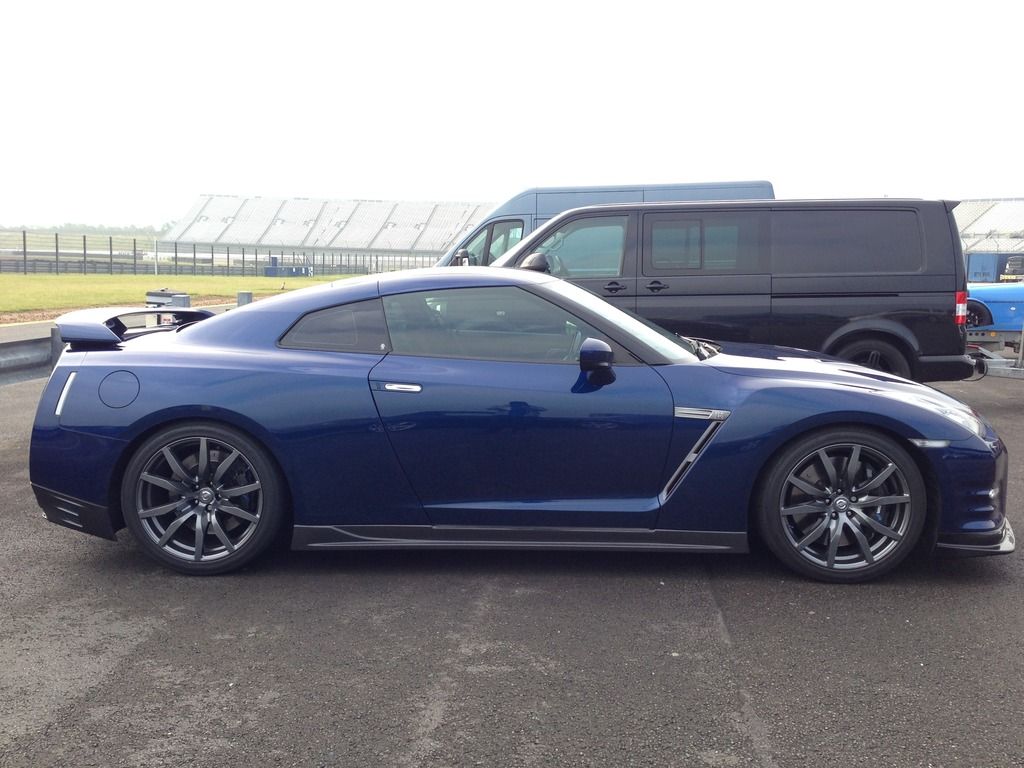 March 2014 - Another SPA weekend
First day was great, nice and dry sunny weather, but on the second day, around lunchtime, the 4WD locked in 4drive mode, and thus the front differential decided it didn***8217;t want to play anymore.. and disintegrated.
Cue
B.A Barry Baracus
Sly took the gearbox apart and lifted up the engine and replaced the diff with a brand new OEM diff (no quaife***8217;s available then), AWD shipped to Litchfields who repaired, upgraded and shipped it back to Sly.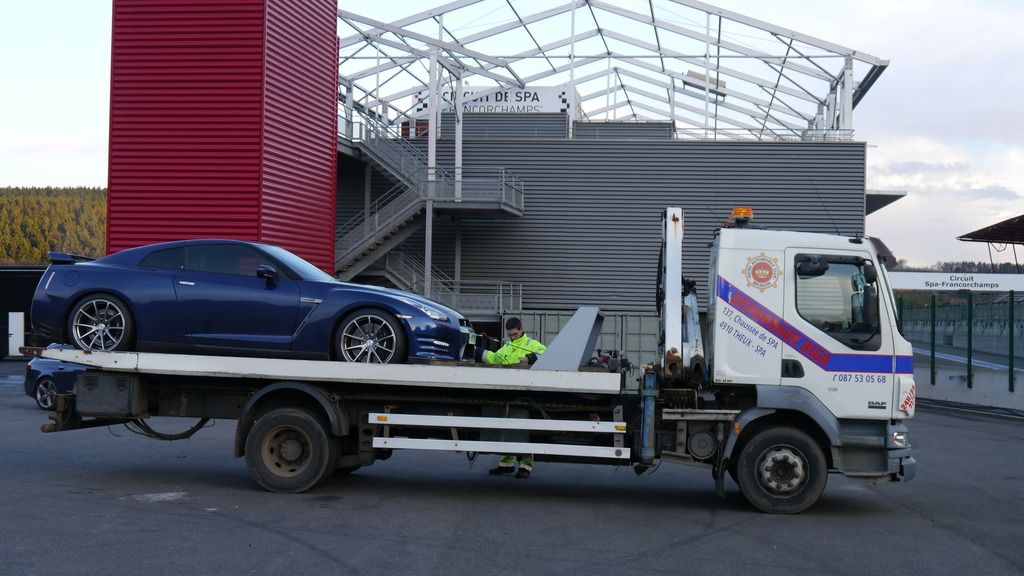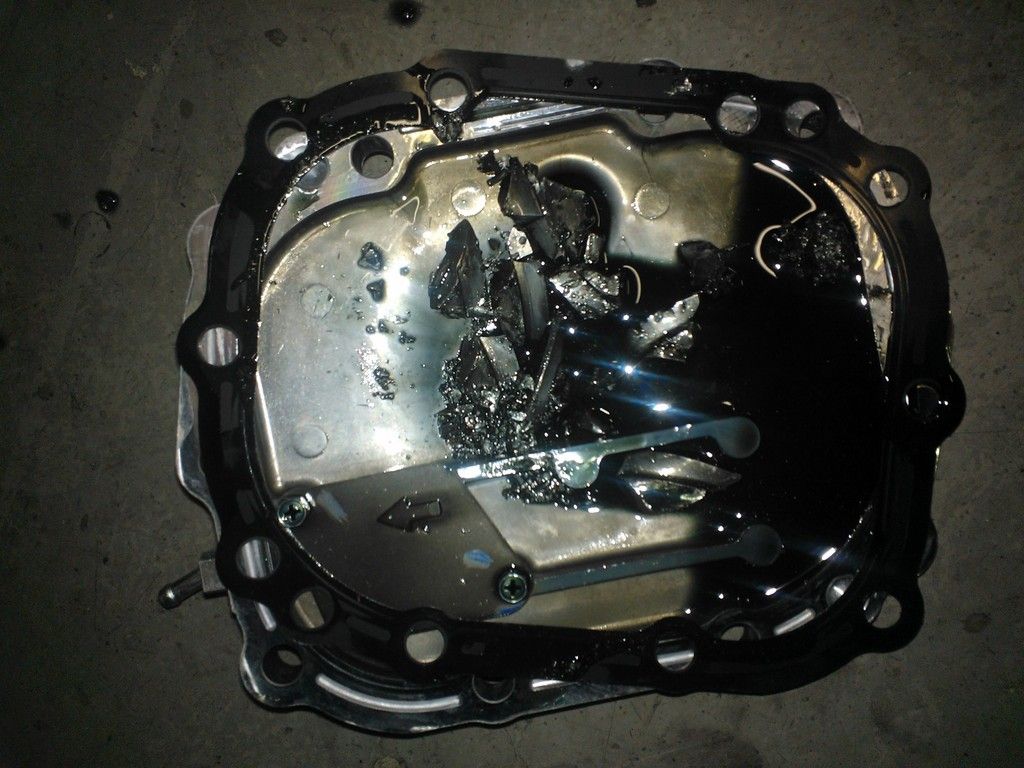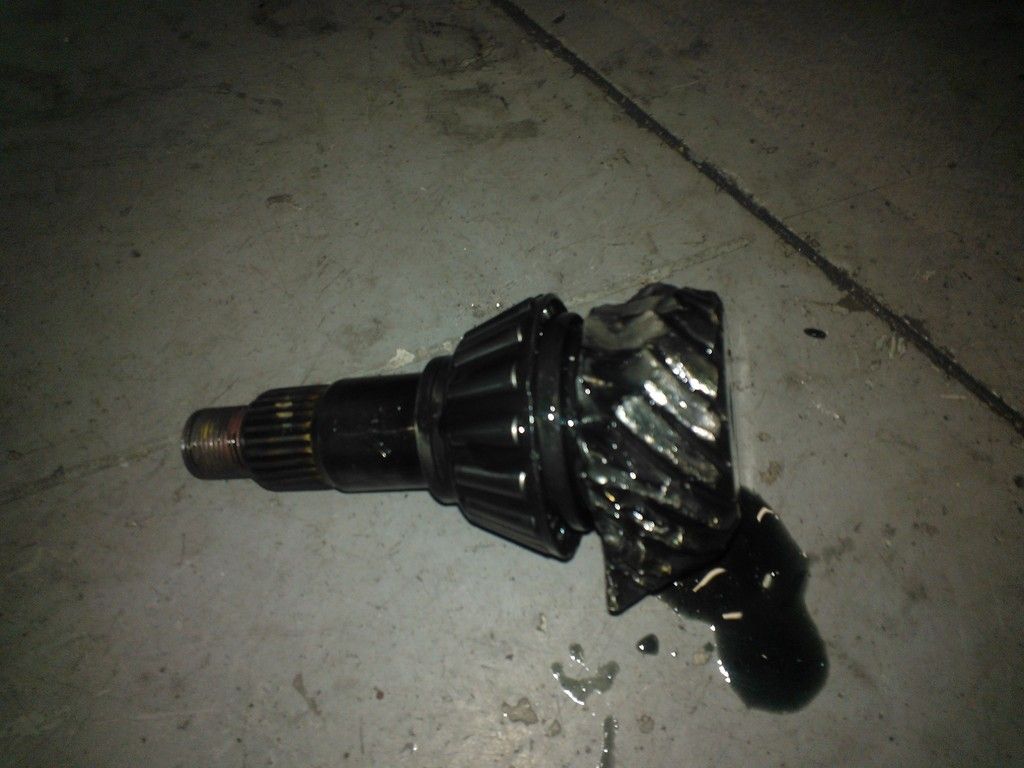 Sept2014 - PWPro
Went to
[email protected]
for some cosmetic
TLC
March2015
Service and Ecutek v5 update at Litchfields, stage 4.25 with 102mm exhaust system result 680hp/634lbs
Dyno plot :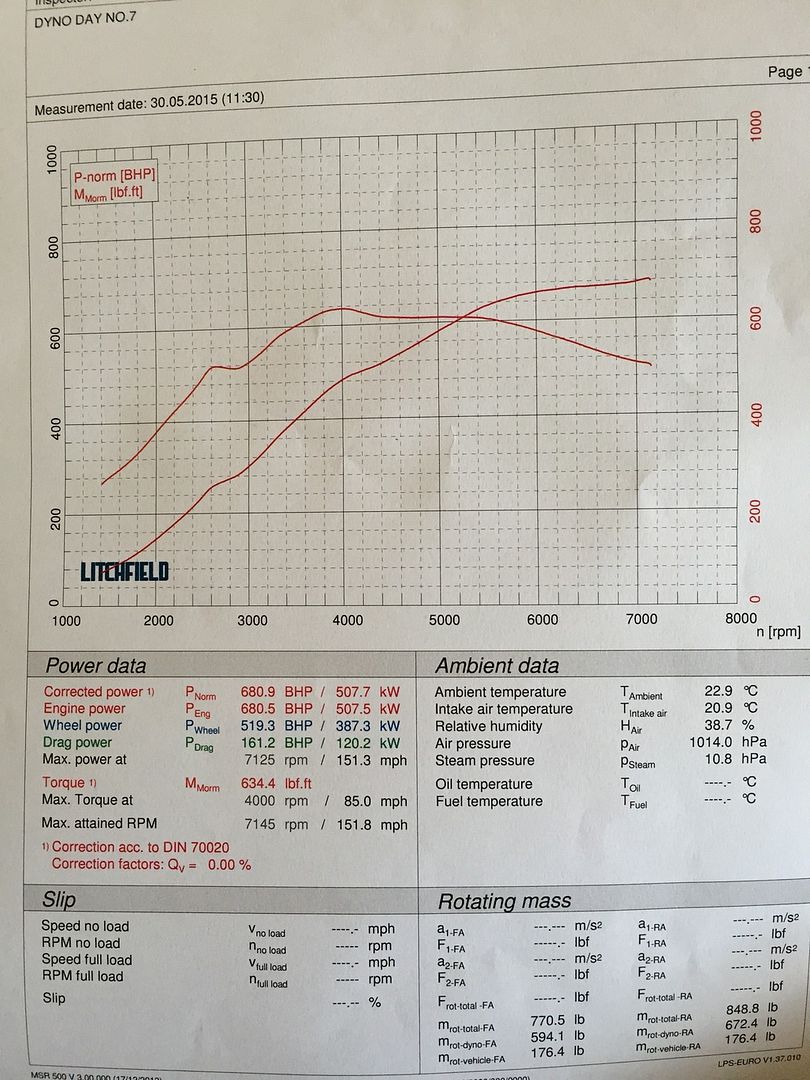 August 2015
Went to Litchfields and upgraded to the Log Manifolds with EFR 6758 turbos, and standard engine/gearbox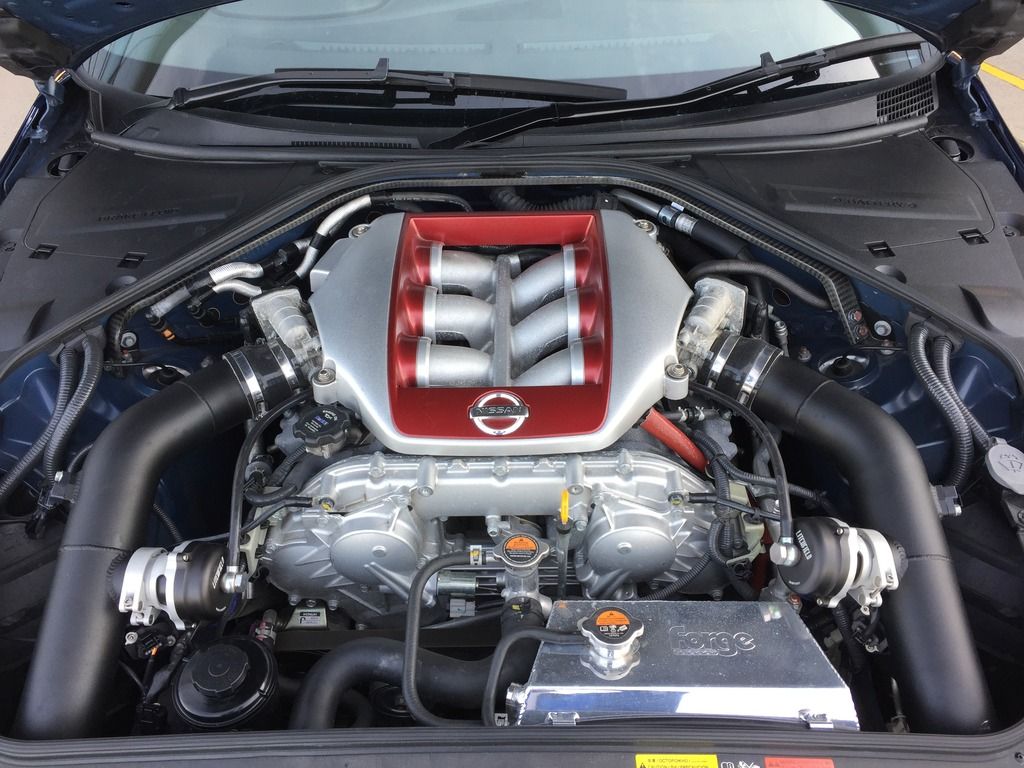 Dyno plot: 801hp/634lbs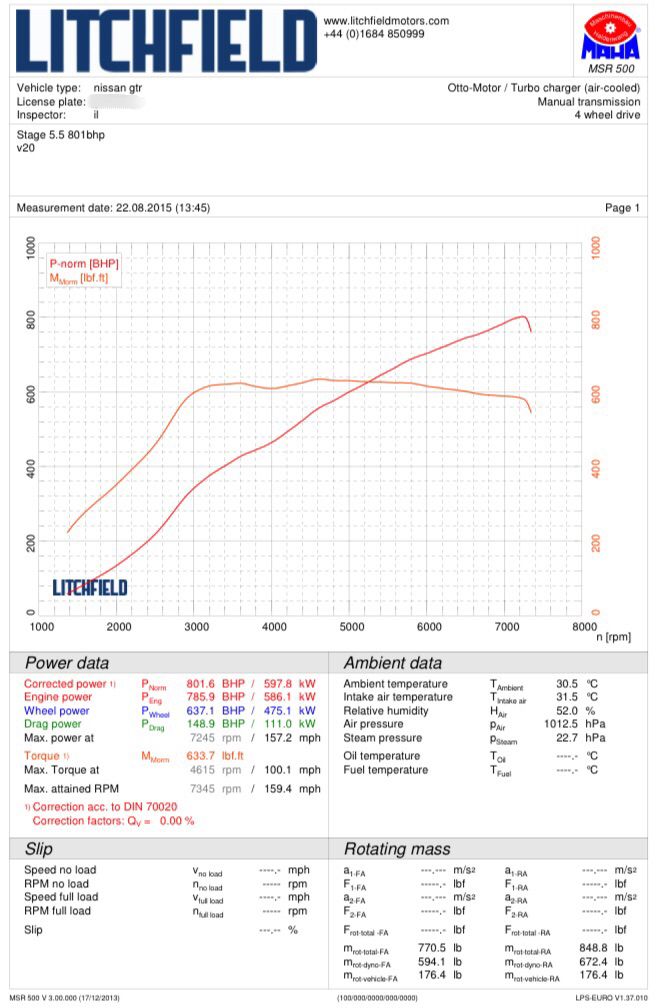 September 2015 - SPA
Was great, had a chance to test out the Cup2s on my G25s 265/35/20 & 305/30/20s, played around with different pressures, but just couldn't get to grips with them. For road driving they felt better than the MPSSs, but on track, I missed the Toyo R888s, which give alot more grip and confidence.
Drive back with some Stuttgart chums: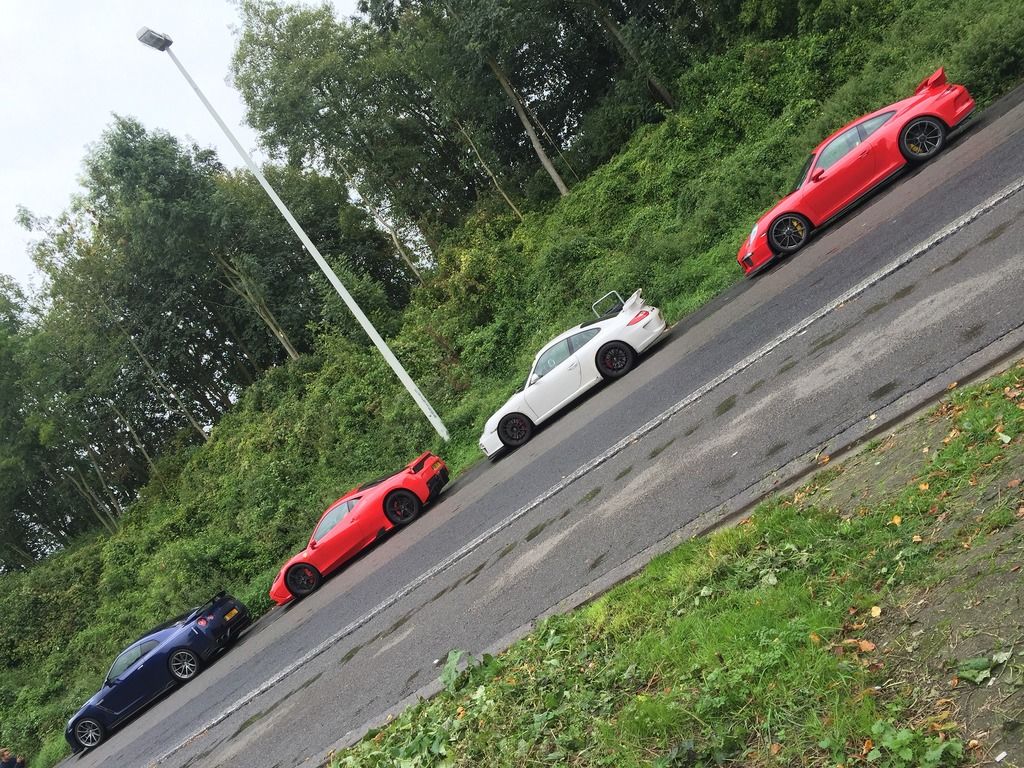 March 2016
Service and ecutek v5 update, bellhousing replacement too, Toyo's R888Rs added, aswell as Alcon ccx brake discs and pads.
Steering feel and input was completely transformed, no longer heavy, and the slightest turn would incur an immediate response.. Takes a while getting used to this, as way less steering input is now required.
Dyno plot :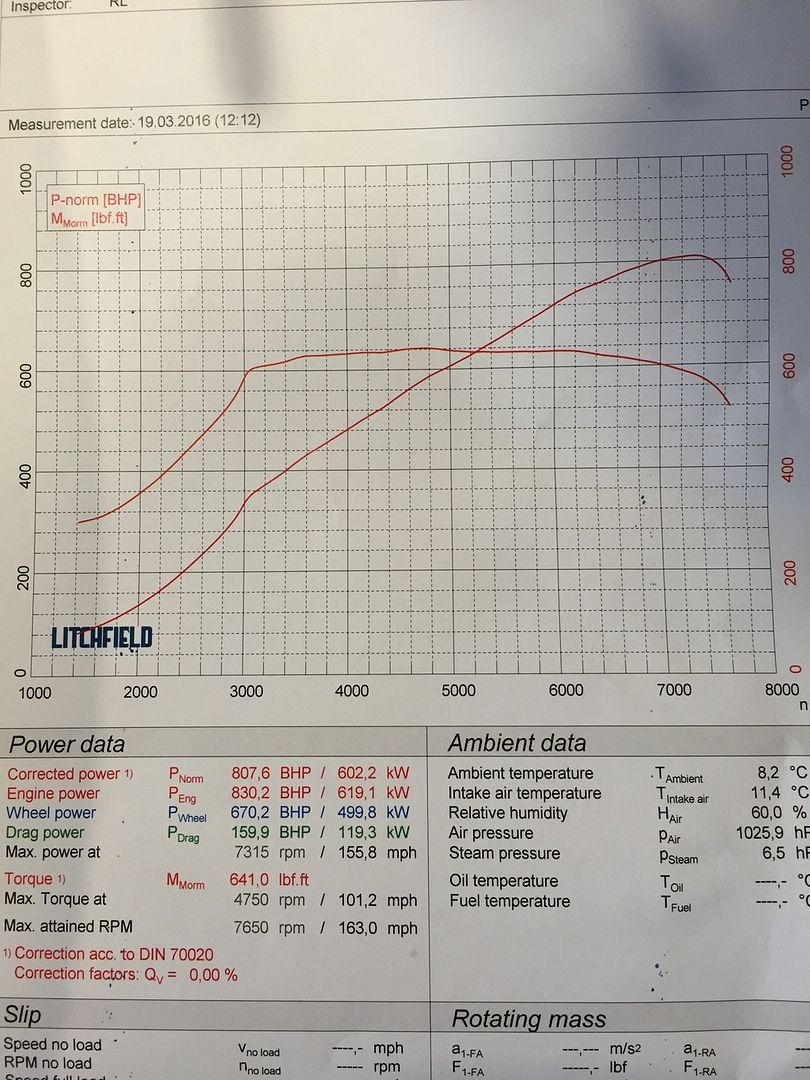 Donnington Trackday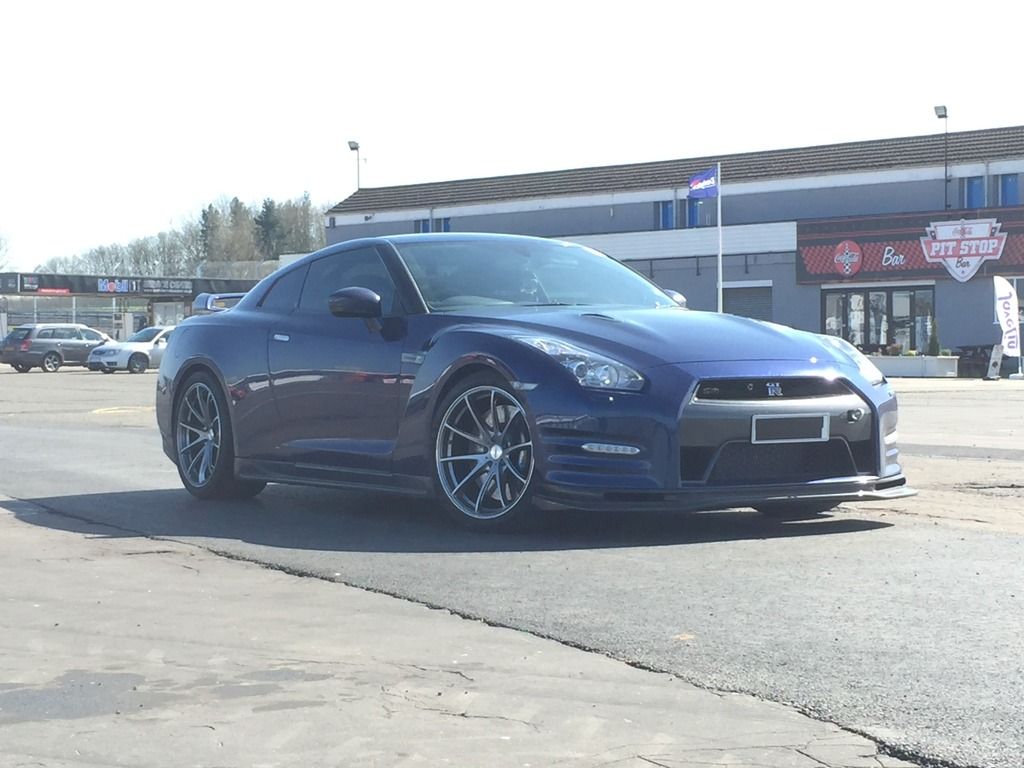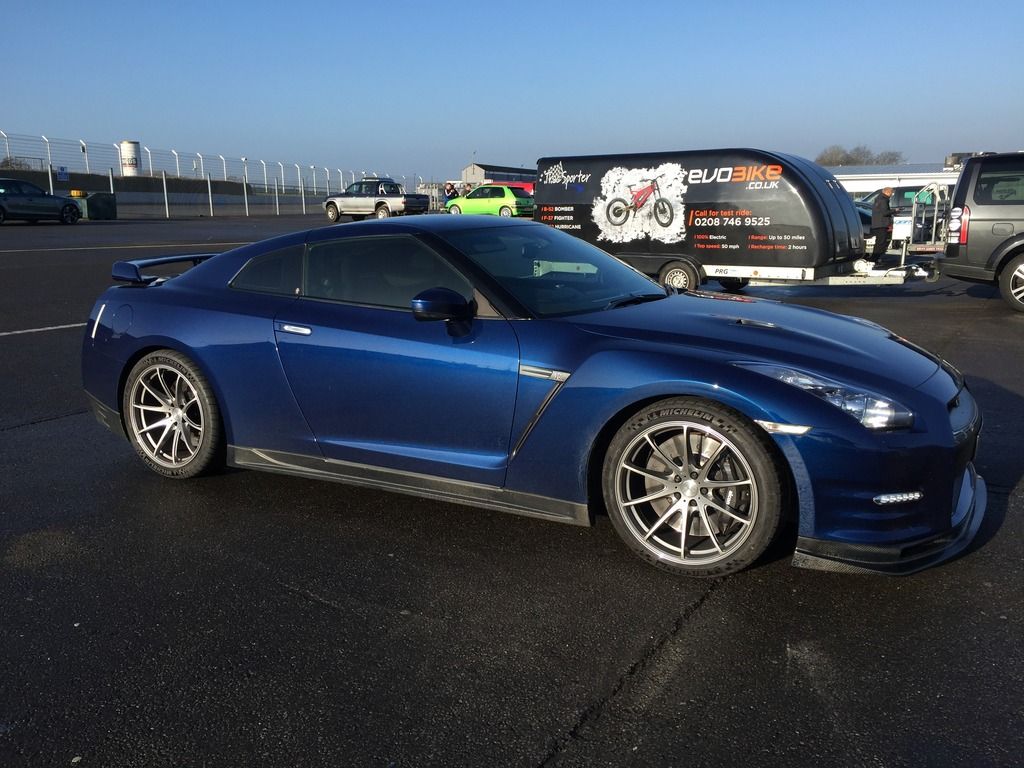 September 2016
Silverstone Trackday, going well till about lunctime, when I had issues with the gearbox, plugged in the ecutek cable and diags said actuators were fault C1205/1206 errors.
Car still drove and gears changed ok, decided to drive the car over to Litchfields, to get it sorted.
They checked it and said the gearbox needed to be dropped and opened up, which would take alittle while, due to other cars being booked in etc.
Winter 2016/2017
Started to think about engine upgrades whilst it was still there, and after speaking with Iain, opted for the LM 3.8 Rods/pistons, along with throttlebodies, inlet manifold, new engine oil catchcan option, and gearbox upgrades, Dodson 1st gear with upgraded circlips, 2/4/6th shaft upgrade (original one had signs of heat spots).
Dyno'd at 908hp/678lbs - 1.6bar 916hp, the dyno plot below also shows the previous stg 5.5 before engine mods.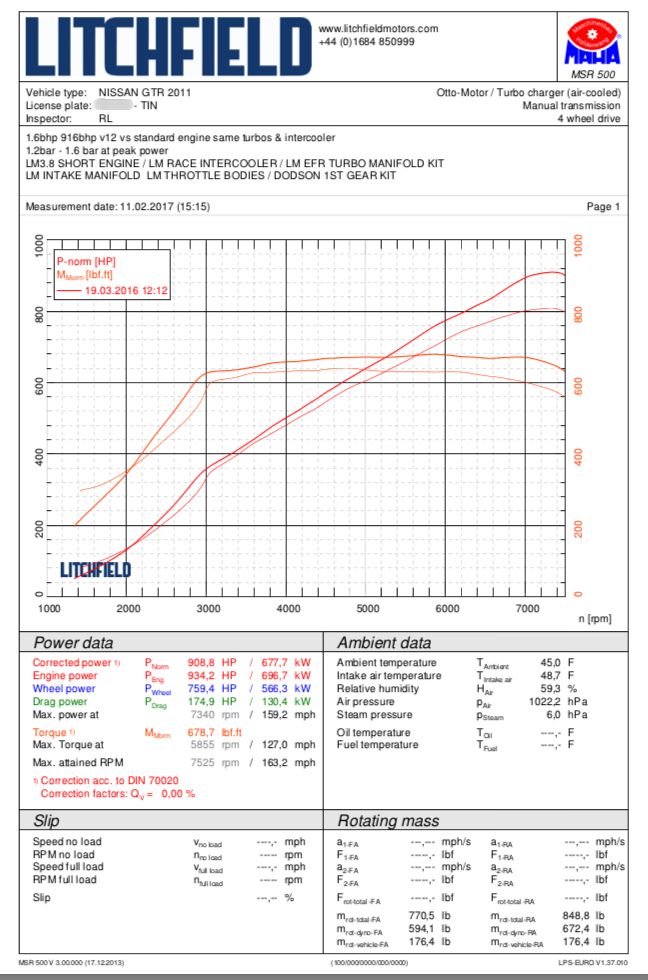 A few engine pics :
before inlet manifold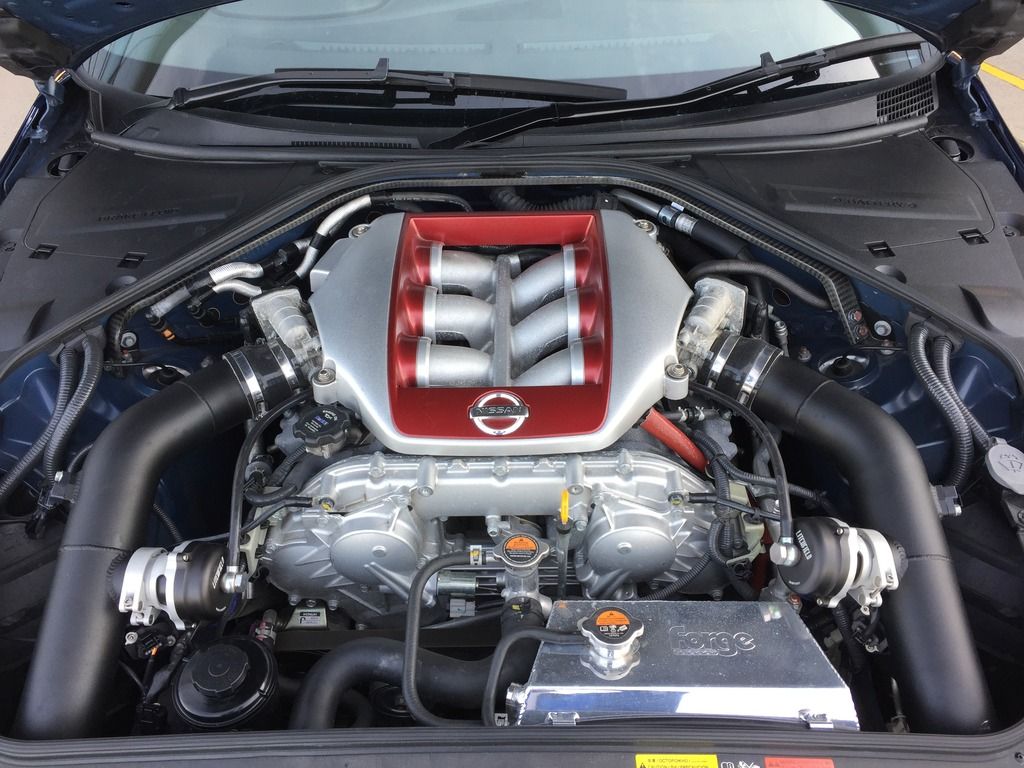 After now with inlet manifold and larger throttle bodies.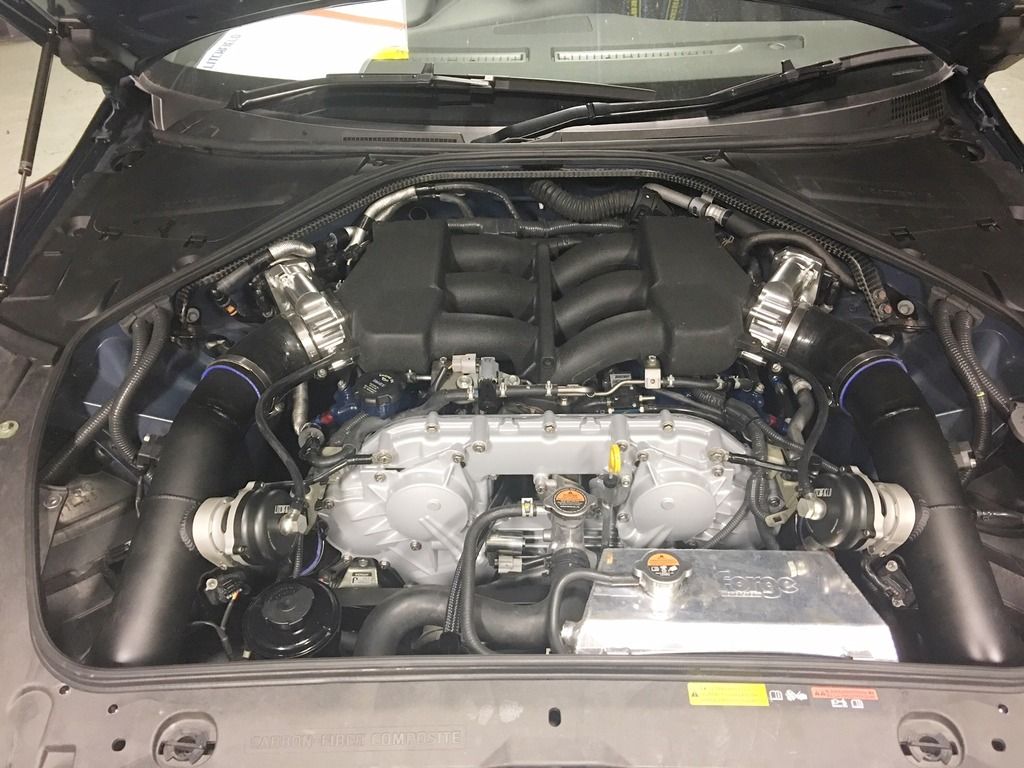 Should be almost completed finished shortly, Iain also fitted an inline electric oil pump to aid the transmission oil pump. This can be toggled on/off when at the track.
Also looking to add some brake duct cooling front and rear to aid the ceramics to cool quicker. Heard alot of stories of Porsche ceramics glazing due to lack of cooling on track.
=============================================================================================================================
Mods:
Power
LM 3.8 Engine build, with Custom Forged Piston set with new Piston Rings
Litchfield GTR Custom Forged Connecting Rods
ARP Main stud bolt kit
Balanced Engine internals and Crank balanced
Dodson engine seal plates
Modified water pump
BorgWarner EFR 6758 turbos, with Litchfield manifolds, uprated wastegates, injectors, uprated fuel pumps, air filters etc
Litchfield Dominator Race intercooler
102mm Full SS system (triple silenced)
LM Oil Catch can twin setup
Ecutek v6 Racerom and TCM maps dyno***8217;d at Litchfield at 916hp/673lbs torque.
Gearbox / Transmission
HKS DCT Gearbox transmission cooler
HKS Gearbox transmission oil sump pan
Uprated Gearbox Circlips & magnets
Litchfield uprated Bellhousing
Dodson 1st Gear
Uprated 2/4/6 shaft
Brakes & Chassis
Alcon CCX superkit - with stainless steel lines.
Quaife front differential
Litchfield Suspension with Eibach front & rear ARBs
Litchfield Road Handling kit
Wheels
Rays VolkRacing G25s (formula silver) with Toyo R888Rs tyres
TSW Nurburgrings with MPSSs tyres (with tpms)
Interior
Top Secret steering wheel (blue carbon top half, rest is full leather - flat bottomed)
Titan Motorsports half rollcage (matt black) - no cutting of interior panels/seats required.
Bride/Cusco Stradia II Low Max tilt bucket seats with sliding rails. These sit 20mm lower than oem seats, and more than half the weight saved!
Schroth 4pt harnesses (blue) - 3***8221; shoulder / 2***8221; lap belts.
Exterior
Full Paint Protection film on complete front and rear half quarter panels (via pwpro/paintshield)
Top Secret carbon fibre front splitter & diffuser (full cf underside) - not a replica!
HKS Kansai carbon fibre side skirts (perfect fitment)
Carbon fibre rear valence
=============================================================================================================================
Big Big Thanks to Iain and his team:bowdown1: this has really been an awesome project, modding is real addiction.
I'm really pleased I've been able to help make the mighty GTR into an real epic monster.
:flame:
Thanks for reading! :smokin: