Discussion Starter
·
#1
·
Well as some of you lot know the skyline went and shat it self again so with a 50/50 to get it sorted or to just get shot of it all togather. **** it one more go as i just cant bear to part with it.
The turbo had been rebuilt and then a week later it prity much went clatter,clatter. 2 of the lob's on the in-let cam where in bits and 2 on the ex-cam.
A leak down test left a lot of bad news and yet another pain in the bellyand the pocket. so the motor was taken out and striped down. cams in bits buckets also in sh1t with mad bellys in them where they where pushed down.
So now it's been rebuilt with the following list
M600 MoTec ecu.with launch control,anti lag,traction control,and a flat shifter all the wiring and cas sensiors
tomei 270 cams with 10mm lifts
tomei fuel pump.
TDP street cylinder head
ARC mains
ARC big ends
i had all ready fitted a HKS 2.8 stroker and a HKS T04Z
the end result is amaizing as seen in the dyno print out's below. it's so much smother and run's in boost a lot longer
so a BIG THANK YOU to all the lads in TDP for going above and beond the call of duty. :knee7rm:
www.TDP.ie - Championship Winning Mapping
and this power was made on 95ron
HUBS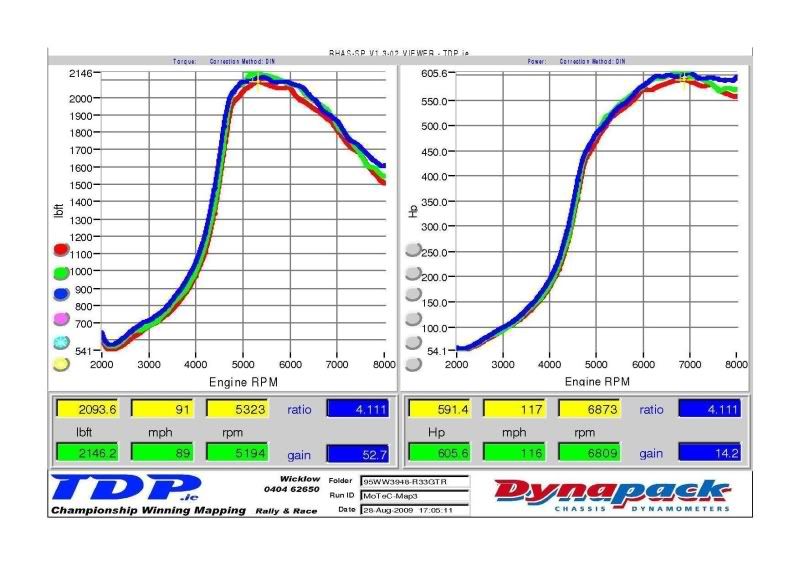 flywheel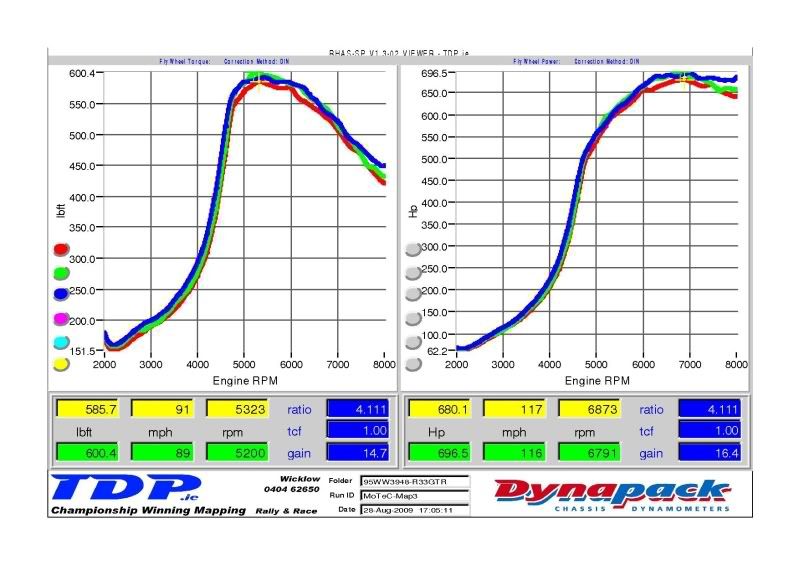 BOOST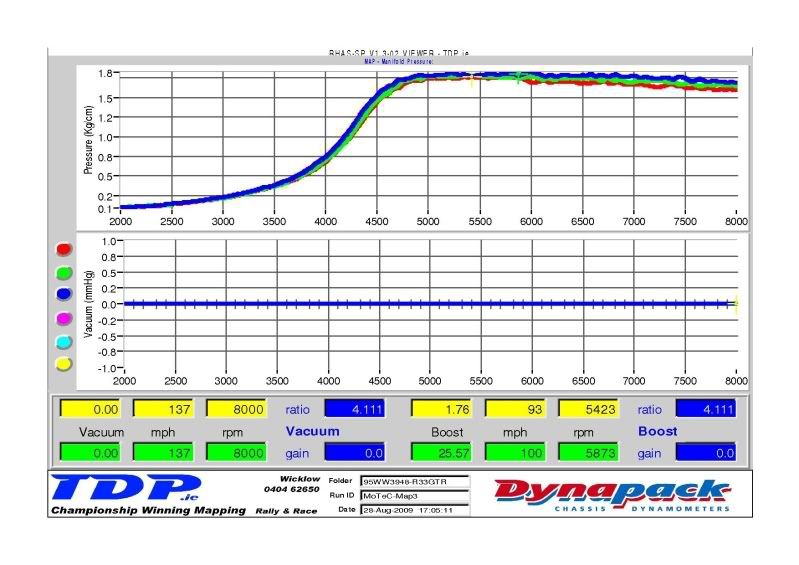 All comments welcome.:cheers: