Discussion Starter
·
#1
·
Hi All,
Thought it was about time to let you know about my fixation with R35 GT-R's
It started with me, a true Petrol Head scrolling the net looking at cars to put on my wish List!
Having owner many performance cars and bikes before I wanted to try something different from the normal Ferrari's, Lamborghini's and Porsche's
In 2007 Nissan were talking about a 'ALL NEW' GTR coming to our shores soon, however I'm not one for putting down a deposit then waiting 2 years for it to arrive, so I carried on trolling the net in search of car that had power but was different! So I purchased a New R34 GT-R Spec V. Sorry to say it only lasted 10 days (just couldn't get on with it) Next on the list was a Holden HSV, V8 tyre smoker non supercharged that lasted 6months.
I then bought a New CL65 AMG (I'm was in a bit of a mid-life crisis) but a great car!!
It's now getting close to the UK Launch of the R35 my mate had been waiting some 2 years & was ribbing me as to what was about to arrive on his driveway!
Not to be out done & after trying all the Nissan UK dealers & being told the same old story it's a 2 year wait I put an advert on Pistonheads Wanted R35 GT-R!
I got a call, (It was around the time when the Recession just kicked in) Delivery was imminent But I found out from the supplying dealer I couldn't jump the Que.
but after many phone calls & Dealers realising that a recession was about to hit them hard! I did the deal a Red R35 GTR 09,
Now with me getting the car at the same time as my mate with No added premium he was well miffed
What a car !!!!.
After 1200miles I was one of the first to have a Miltek 'Y' pipe installed by SVM after seeing at the Goodwood Festival. Next I decided to put the car on a bit of a diet and then went for a GTC Titanium 90mm Full System, Then the Cobb , Hard pipe kit, injectors, , Cobra Carbon Seats, Carbon wing, etc, etc.
I became a little to obsessed to beat my mate !! and got the nickname TLO (The Light One)
Not to mention I think the only UK car with Dymag Carbon Magnesium Wheels (weighing just 7kgs) God they made a difference.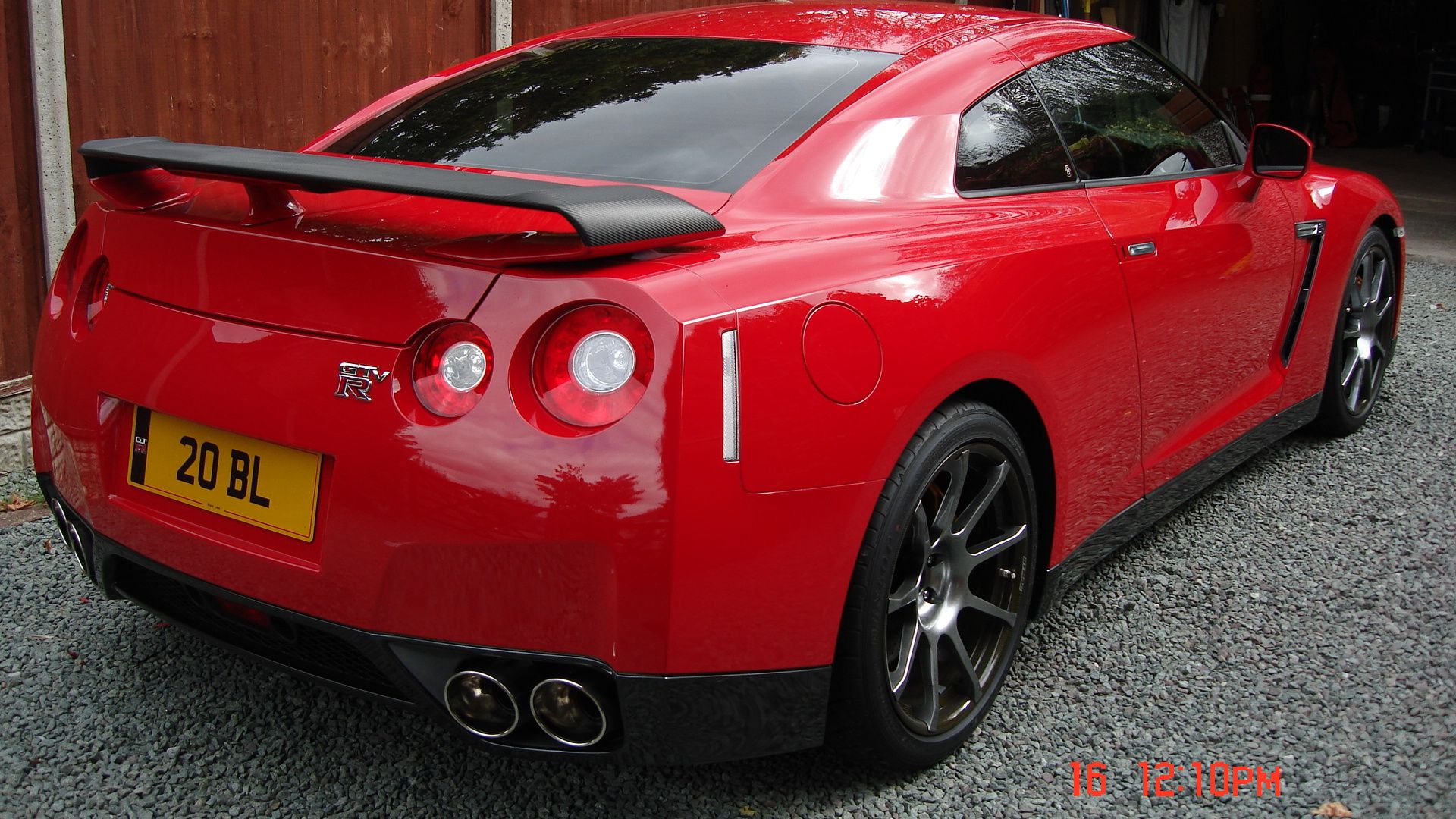 The car was taken for a power run and made just over 650hp with 715 lbft of torque, to me at the time this was Super Fast. All done by SVM !!
I sold the car (still having a mid-life crisis) some 20 months later (not really sure why) & Bought HSV supercharged this time a real bruiser of a car, then a Audi R8 V10 Spyder Nice car but a bit girlie as I got constantly told
,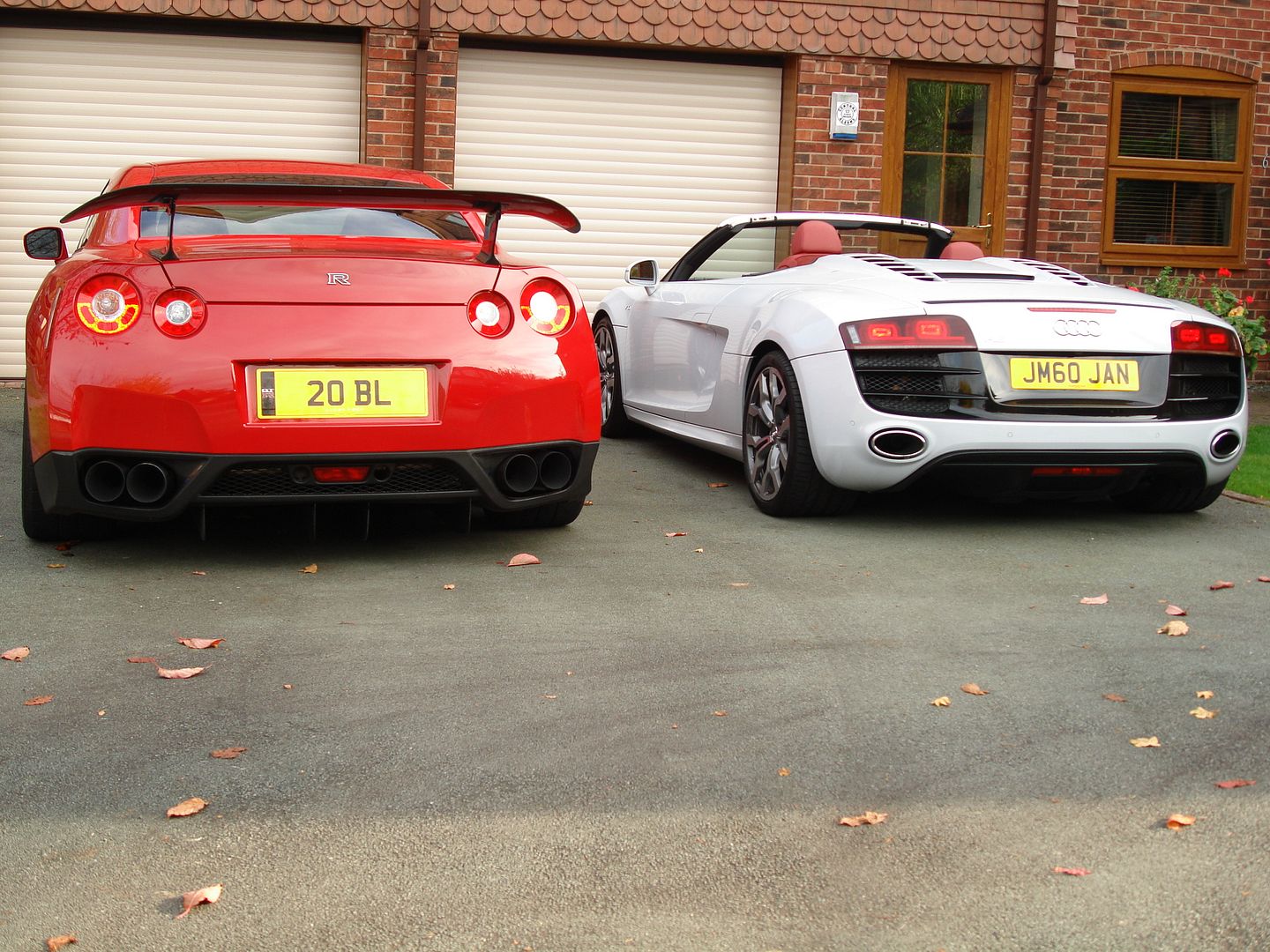 Next on the list was a Mercedes SLS gullwing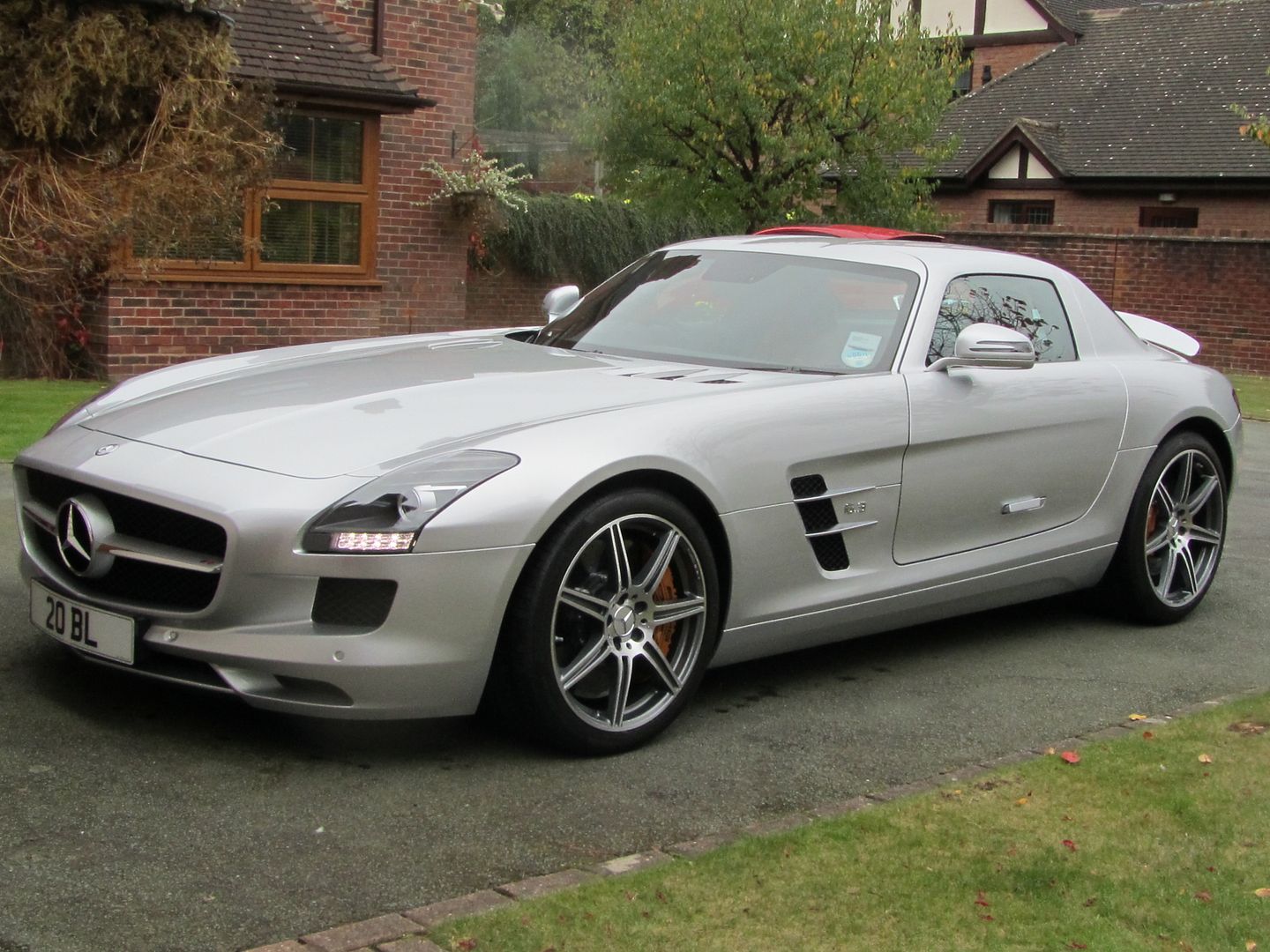 what a car stunning looking & Sounded the dogs whatsit's :runaway: !!, However even though it sounded fast it was No match to the mighty GT-R,
I was stuck with the SLS, if I wanted to sell it I was going to lose nearly £80k in 11 months I was down but not out , I had a plan!!
A large company in Swindon were trying to get shot of a New Maserati GT MC Stradale Matt Black & would give me a very good deal against my SLS
So I did it.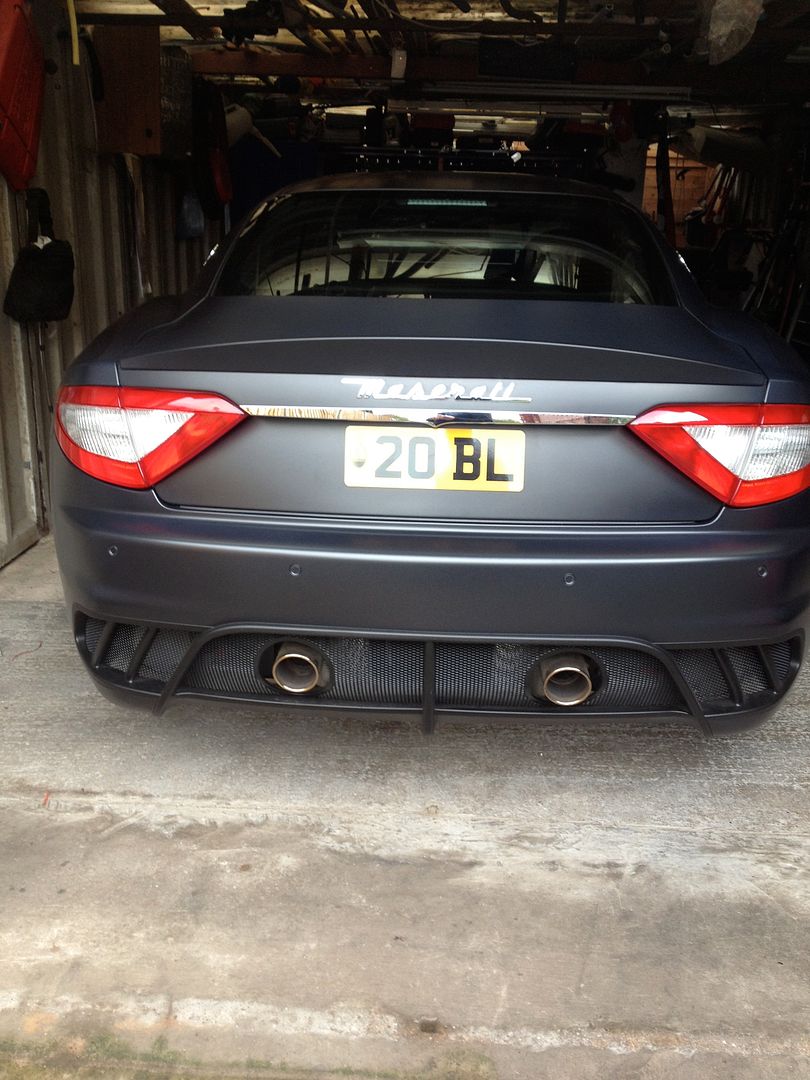 I hated it in-fact I didn't have it long enough to empty one tank of fuel Honest!!
I Now was desperate for another R35 GT-R & Mr Middlehurst up there in St Helens did me Proud, A NEW Track pack Edition R35 in Daytona Blue. So I PX'd the Maserati in.
After the running in time I swore I wasn't going to modify the car!!!! Especially as I bought a Track Pack Edition, Then I spoke to SVM …..
Genuinely I think that the R35 GT-R is a superb performance car, yes the later models have evolved with the minor changes that Nissan has made. Even though I had Purchased Track Pack Edition, I felt that were was room for improvement. I have always found that I want what it says on the tin ! and that is why I chose a SVM tune again. I proved this when I took my GT-R to Llanbehr last year thrashing some very expensive super cars.
First level of my Track Pack Tune
I started off small, 'Y' pipe as before, then they told me of the New 102mm Titanium Exhaust so I had that one fitted along with some other choice mods (Mid-life crisis still in full swing !), Down pipes, Injectors, Intake Pipes, Large K&N Air filters, Intercooler Hard-Pipe Kit and a Cobb Nis 6, This put the car to around the 650-700ish hp. (This was the state of tune that I went to Llanbehr with) I chose this route as if I wanted more power I didn't want to lose money buying new parts again. all the things I had put on the car were usable for the next transformation!
Midlife Crisis Stage 2
After 4-5 months of enjoying the GT-R I knew this was a keeper. I wanted more as with anything in life you get used to things then wish to improve. My biggest concern was peace of mind when running big power, after many discussions with Kev and Amar, also looking at the amount of Track and Road High Power GT-R's they had built. I decided to opt for Forged Short motor and there Torque monster Stage 3 Turbo's with other relevant mod's. (See spec further down)
What a Transformation, In the tune that SVM did I wanted a map for a 20% mix of Methanol (I personally feel that this makes the car crisper and more responsive) and the results are truly mind blowing the car just accelerates effortlessly and for me now is my Dream car, I have found the Cure for my Midlife crisis. I had the pleasure of Meeting Steve Gentle (stevie76) one day when I was at SVM and I will let him make his own comments about his passenger ride out !
Spec:
• AP Cobb Nis 06
• Bespoke Custom Tune V-Power & Methanol Mix Mapping
• SVM MAF Intake Pipes 80mm
• Hi Flow K&N Air Filters
• Motorsport 1100cc Injectors
• SVM Down Pipes inc. Heat Wrap
• GTC Titan 102mm Titanium Exhaust System inc Titanium Y-Pipe
• SVM Stage 3 iHi Turbo Chargers inc Uprated Motorsport Actuators and Billet Brackets
• MY12 Sucky Pipes
• SVM EGR Blanks
• SVM Spec CP Piston's Coated 9.25:1 Compression
• SVM Spec Carillo Rod's
• New Nissan Bearing Set
• New Nissan Gasket Set
• Dynamic Balancing of : Crank/Rods/Pistons/Flywheel & Pulley
• Painted Rocker and Timing Chain Covers
• Painted Inlet Plenum Cover
• Run in on Joe Gibbs Driven Running In Oil
• Nissan Oil Filter x2
• Millers CFS 10W60NT Engine Oil
• 3 Mechanical Cir-Clip Upgrade inc Gearbox Oil Change
• SVM Gear Treatment (15 Parts Treated)
• SVM 14 Plate Clutch System
• SVM Twin 485 Multi Fuel Compatible Fuel Pumps
• Eibach Wheel Spacers Front & Rear
• 4 Wheel Laser Geometry Set-Up
• JM Carbon Steering Wheel
• JM Carbon Gear Knob
Some more Pic's for your viewing pleasure, Hope you all like.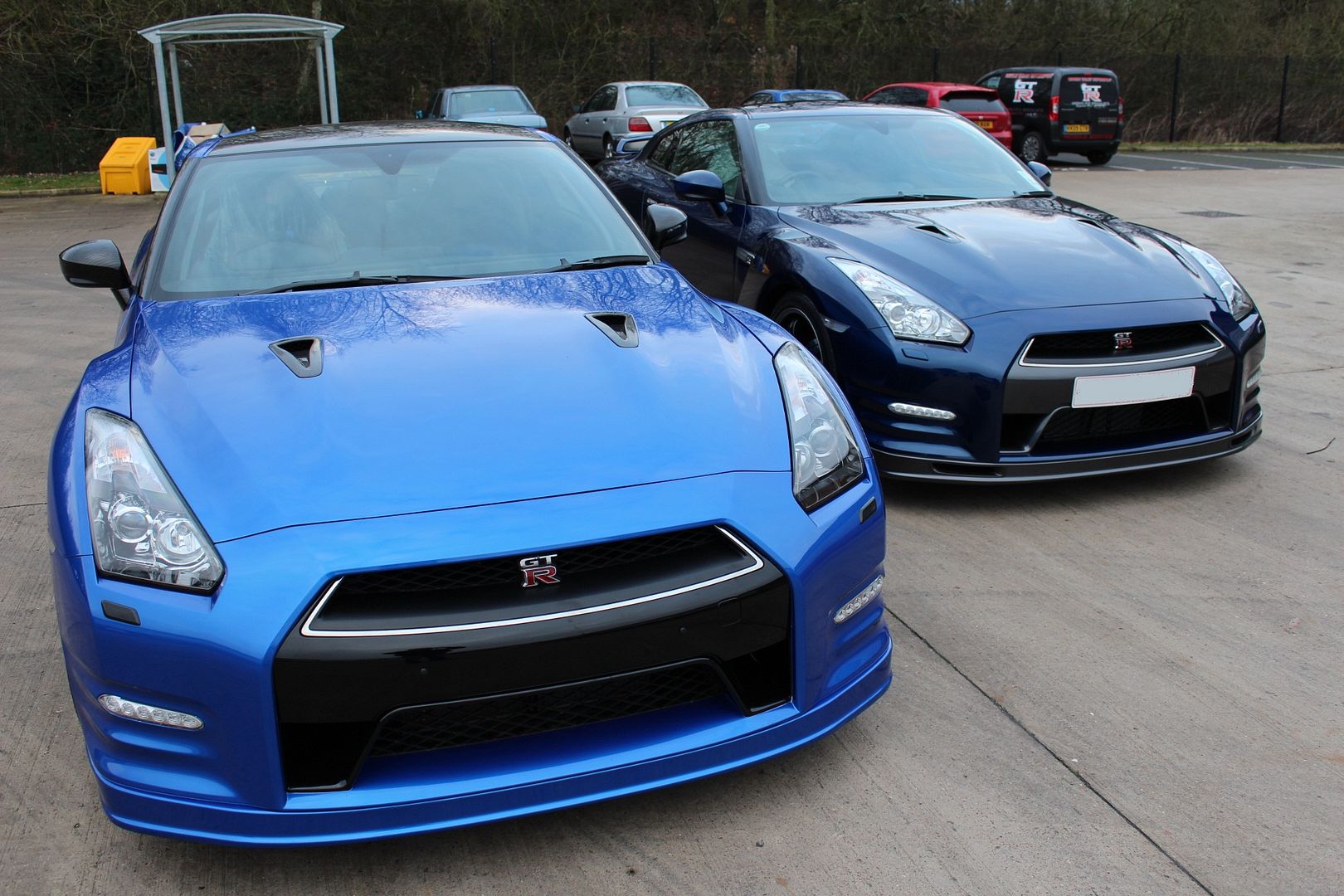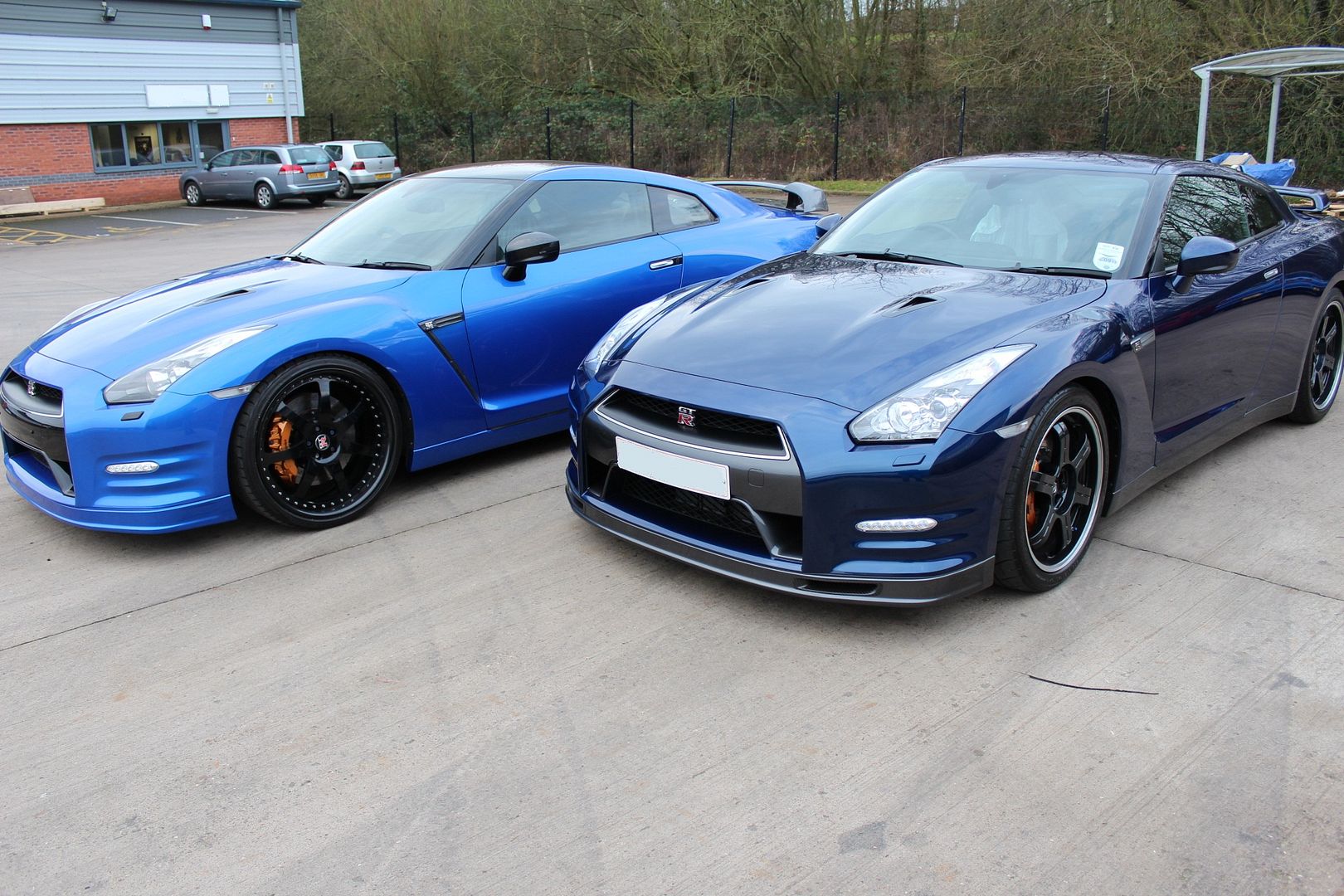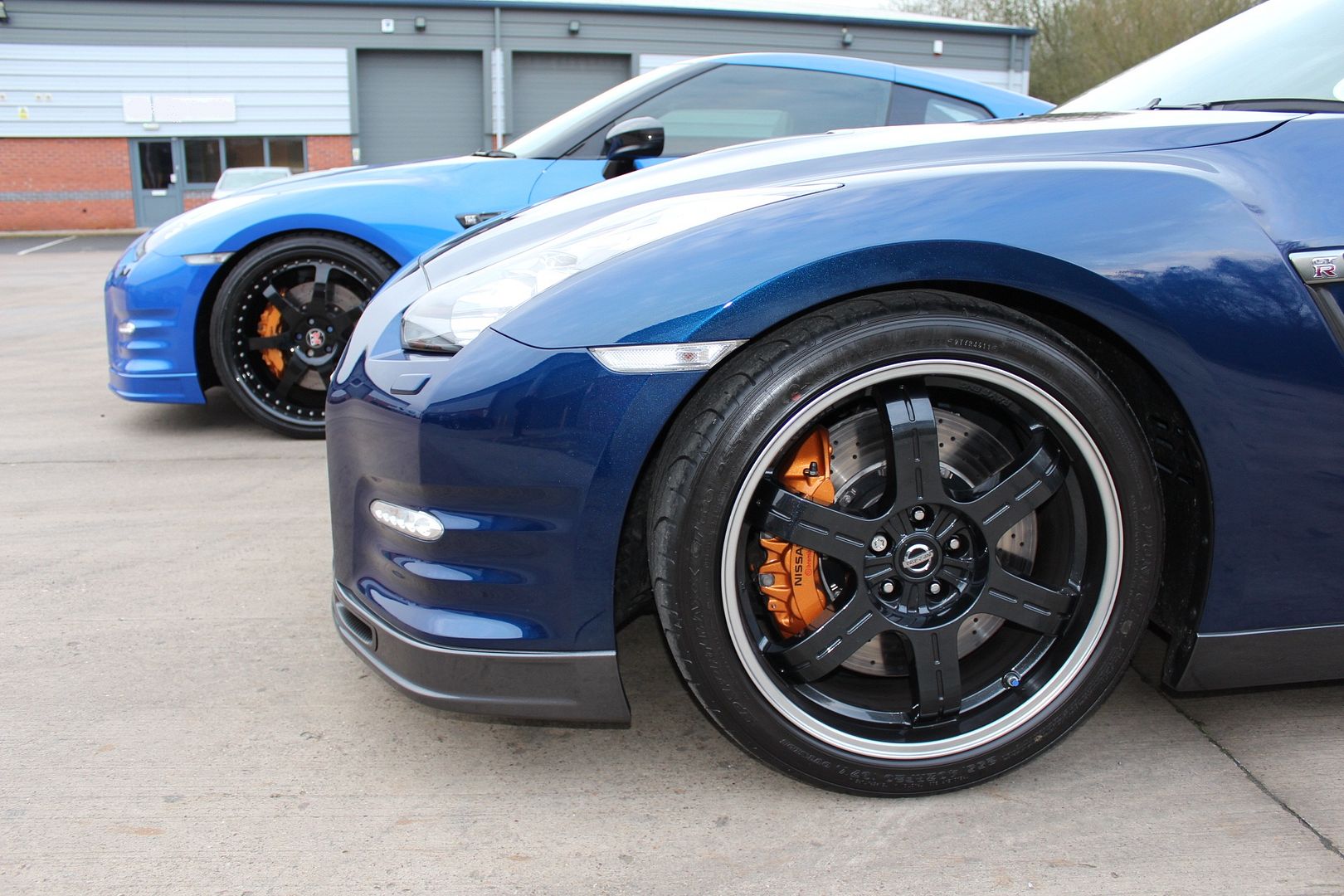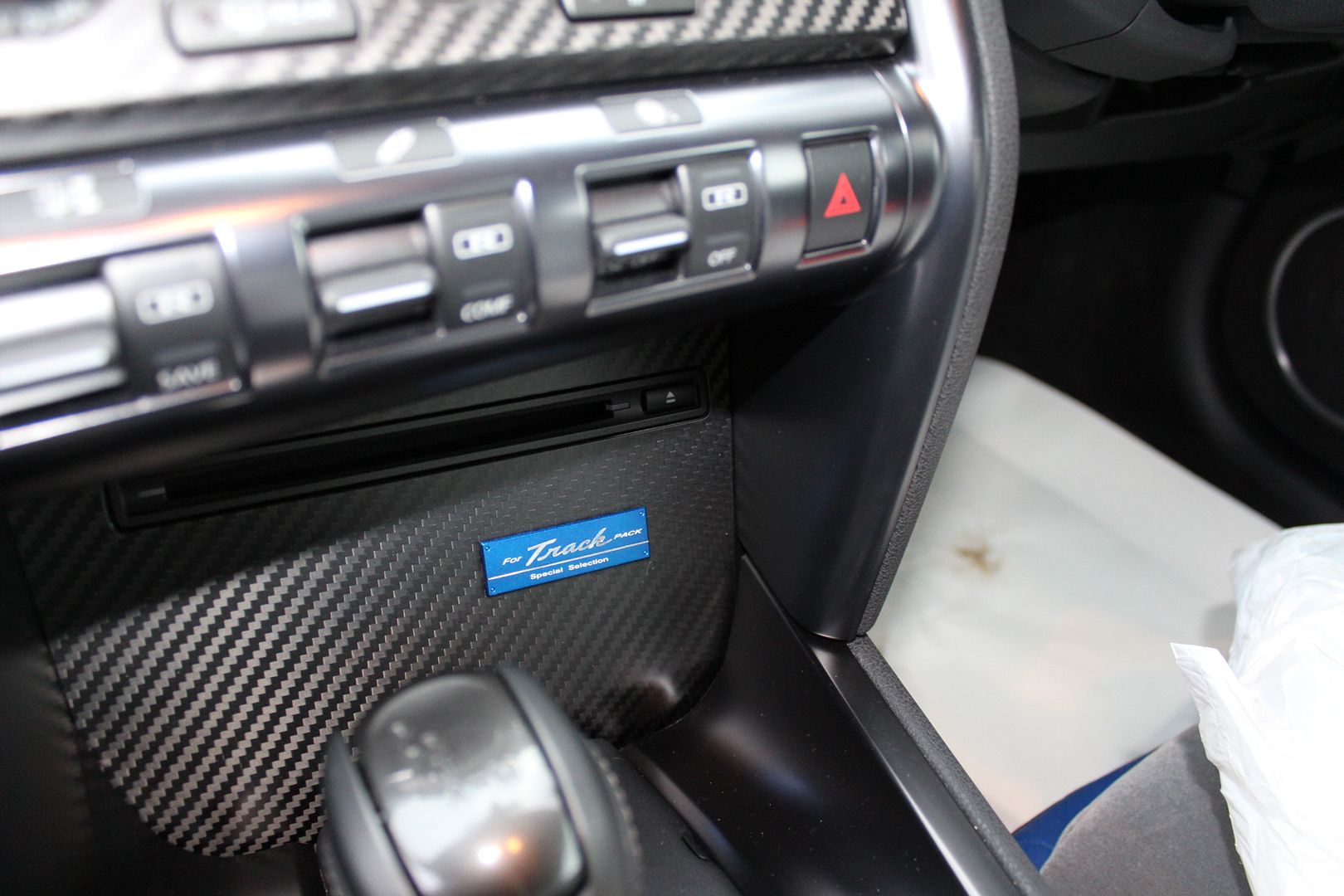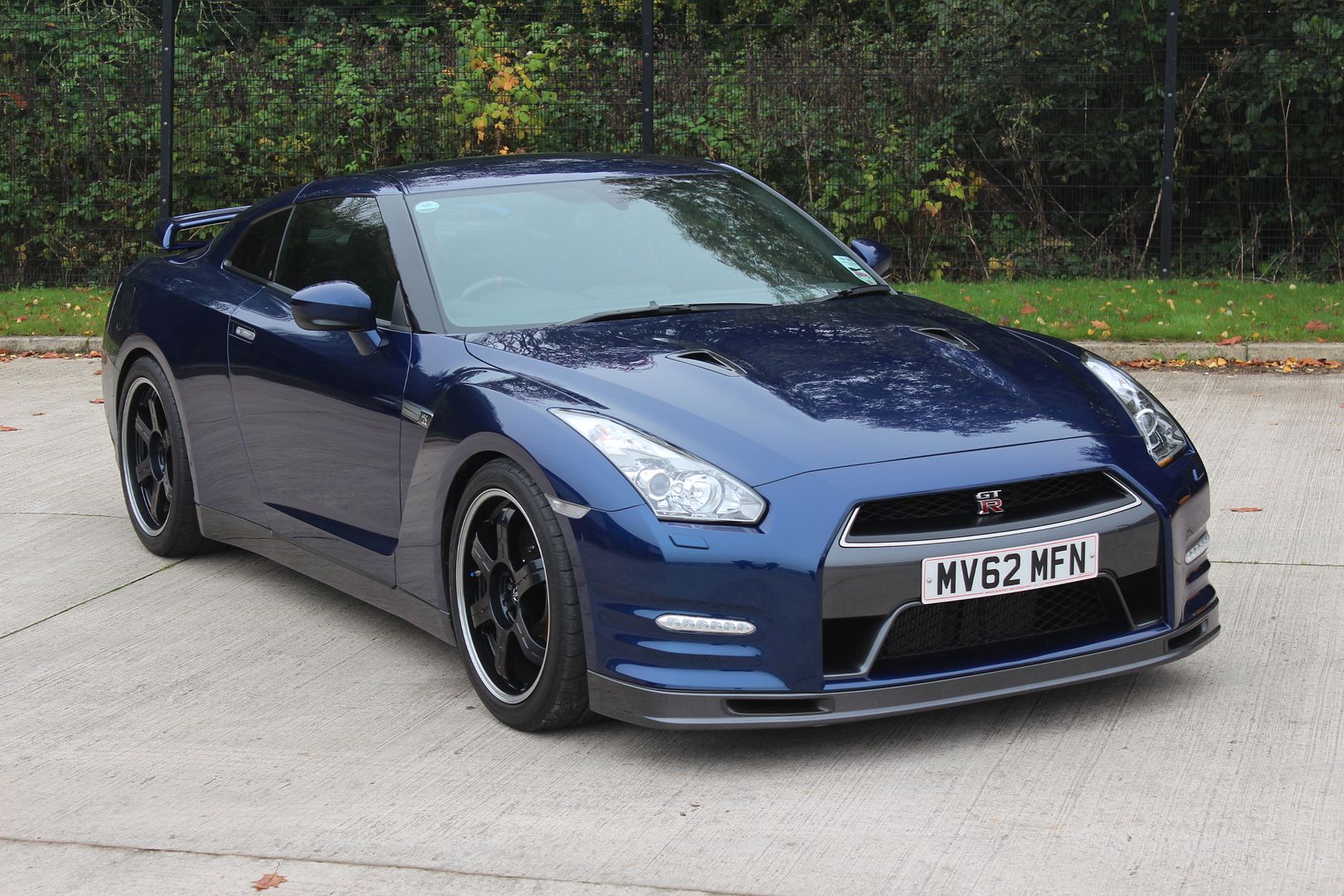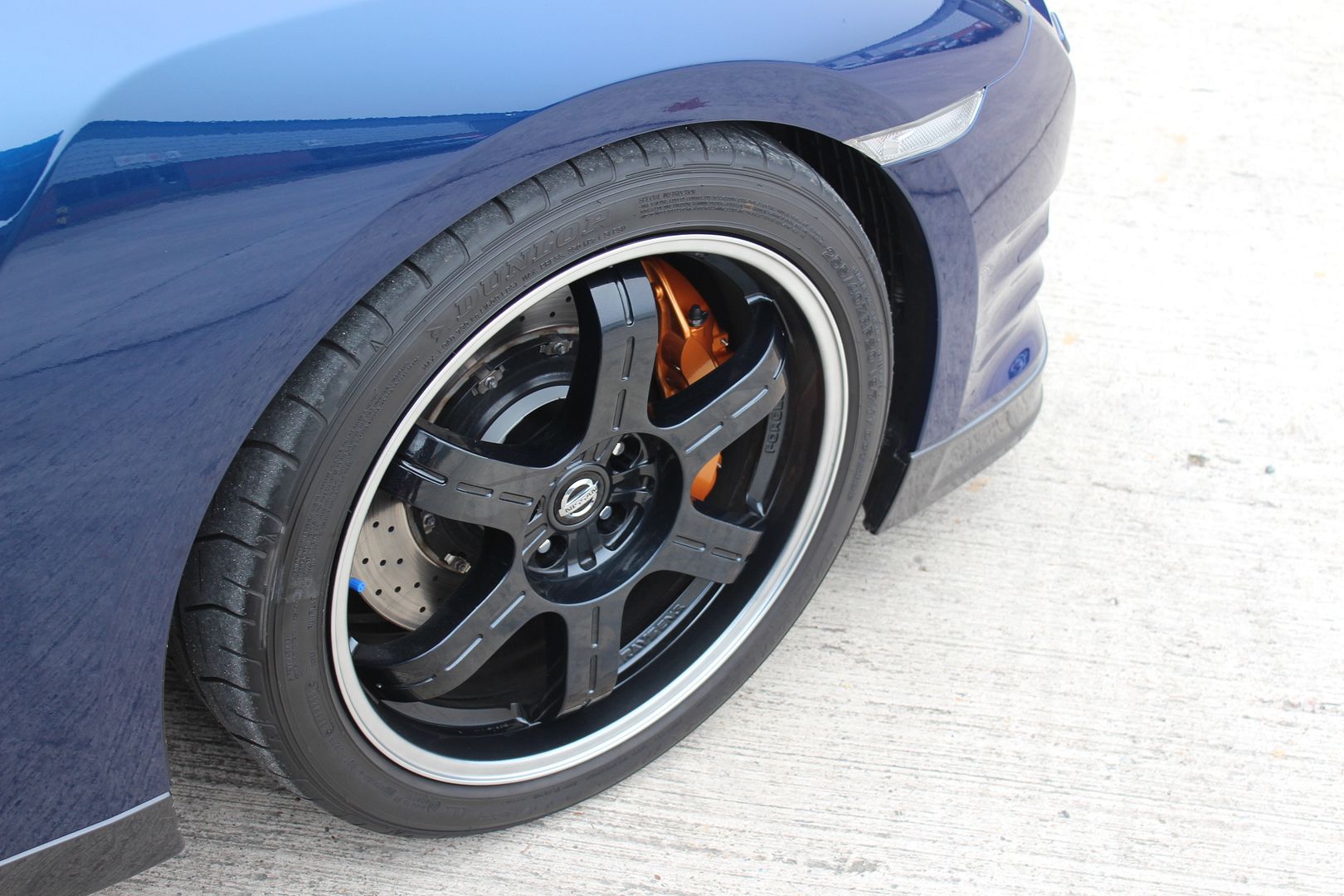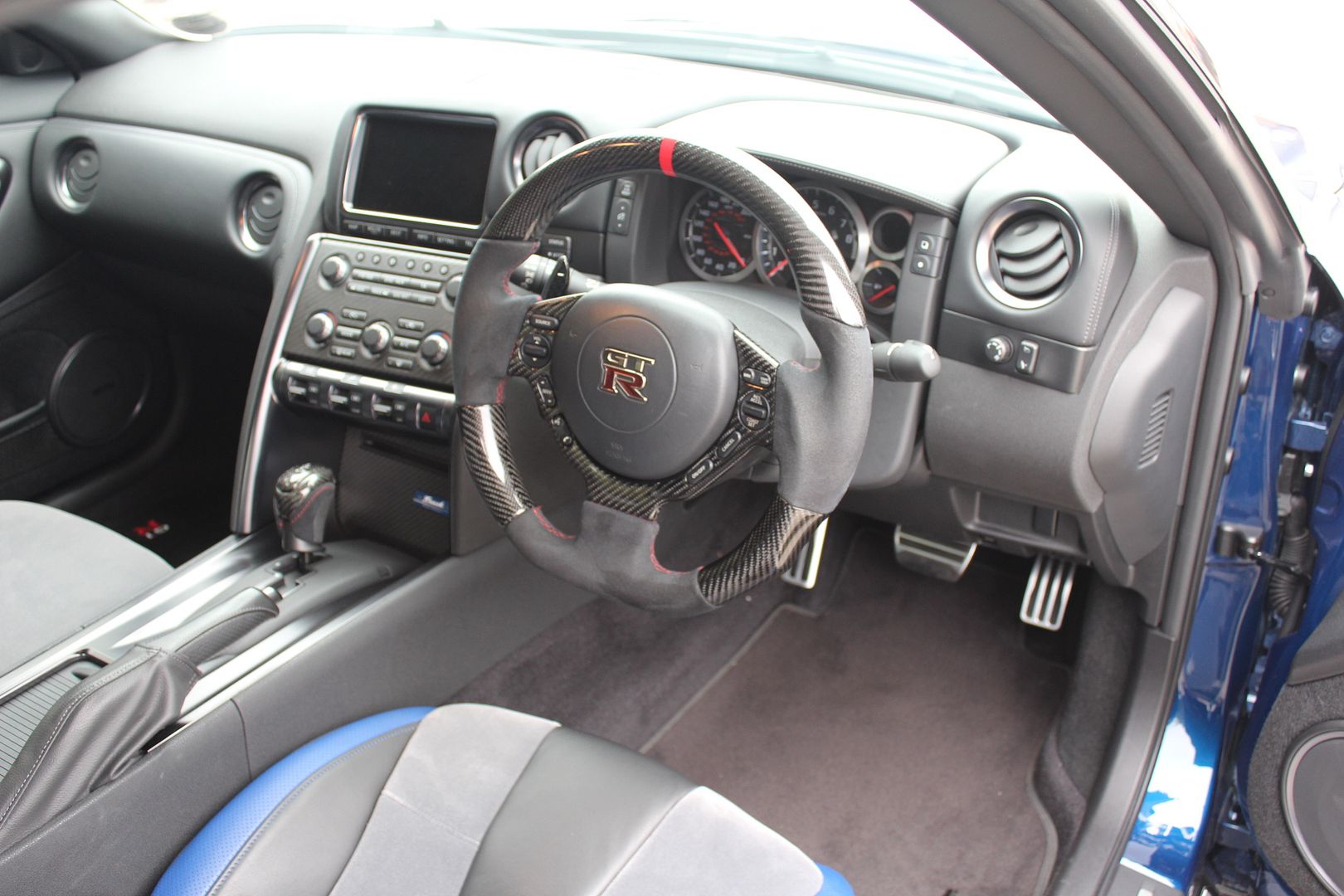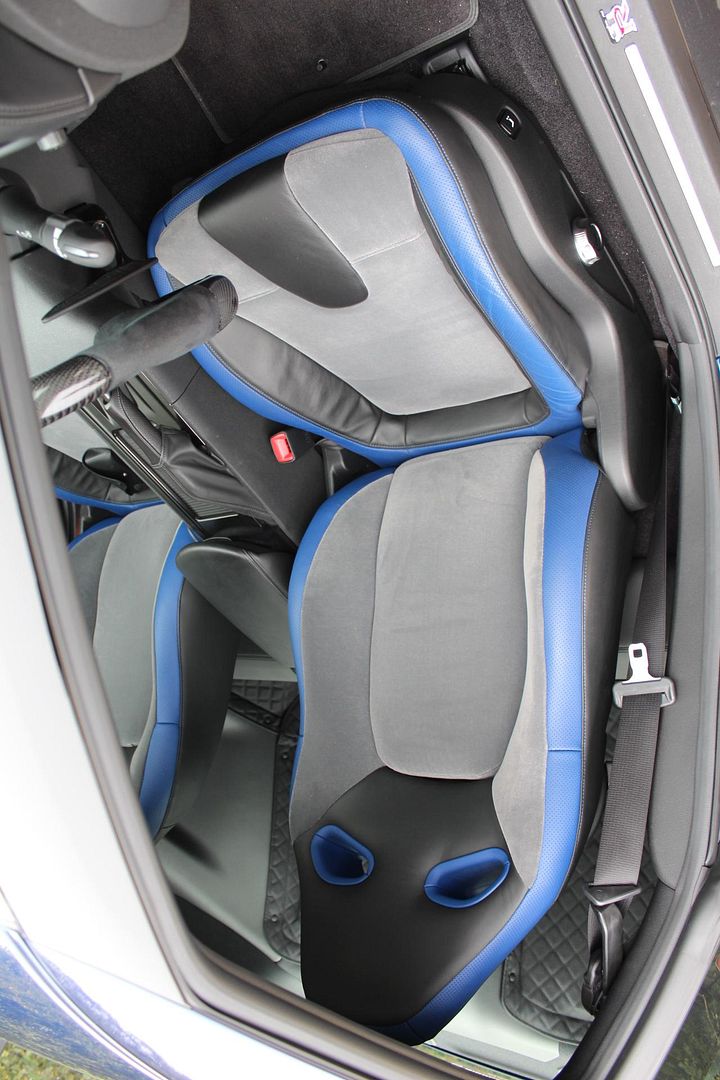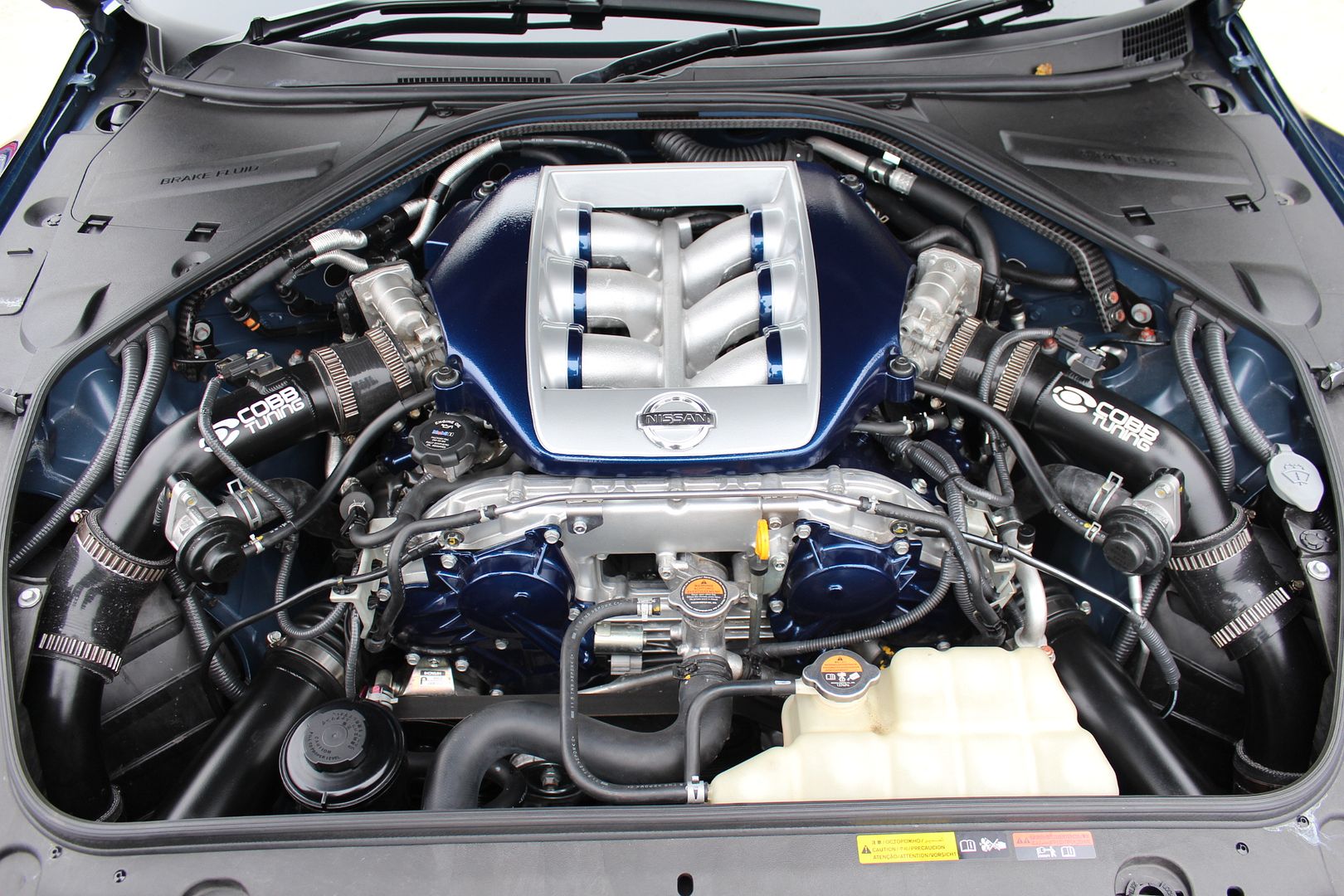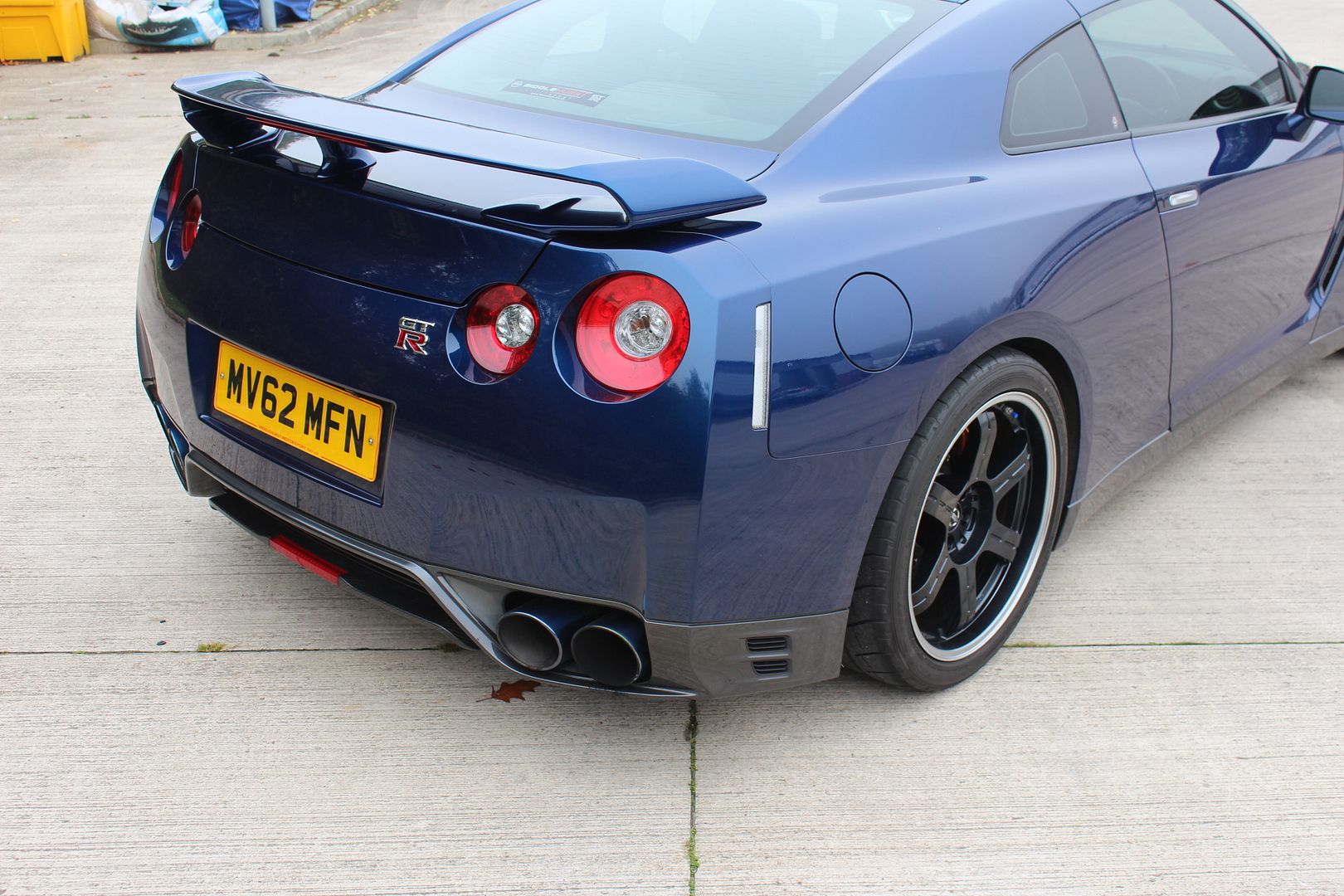 Regards
20BL