ACspeedtech
are happy to announce distributorship of and to offer a new to Europe option for performance brake pads. Welcome to
MOTEK RACING
here in the UK and Europe!
MOTEK RACING
have built an impressive reputation in the fast road and racing circuit circles and we are happy to offer the
ST600
and
RS800
brake pad material options for the R35 and Skyline, covering the Brembo caliper and AP racing caliper options, with Alcon options coming soon too! The price is exceptionally reasonable and amazing for the performance level.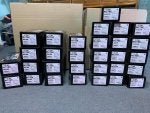 The
ST600
brake pad is a fantastic option for 'fast road' use with initial bite and the progressive pedal of a Ferodo DS2500 but with zero noise and minimal dust!… BUT also with the extra temperature and longevity of a much more performance orientated pad like the DS3000. Under track testing in a 650hp GTR however managed zero fade under short track conditions! Basically the perfect 'all rounder' for the fast road high performance car owner.
Cost for an R35 GTR:
Front axle set £195+vat
Rear axle set £180+vat
The
RS800
brake pad is for the very hard driving owner or extended/long track use. Comparable to the very well known and respected Pagid RS29 in performance but with almost zero noise and hugely reduced dust. Under track testing again in a 650hp GTR, zero fade even when purposefully trying to fade them and generally abusing the pads!
Cost for an R35 GTR:
Front axle set £345+vat
For the rear axle we have yet to need to move upwards from the ST600 however it will be available very soon.
Track testing was again also carried out by Barry Pomfret and Laura Jones, who were surprised by the excellent performance and have given great reviews. Snippet of the upcoming videos are below:
MOTEK RACING BRAKE PADS test session video clip 1
MOTEK RACING BRAKE PADS promotional clip 1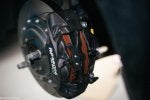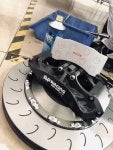 ​
Please contact us for sales and application advice!​