We have now in for breaking this R34 Gtt Which has the R34 Gtr Front end conversion fitted . Parts and price list as follows , please get in touch if there are any other items you would like information on ...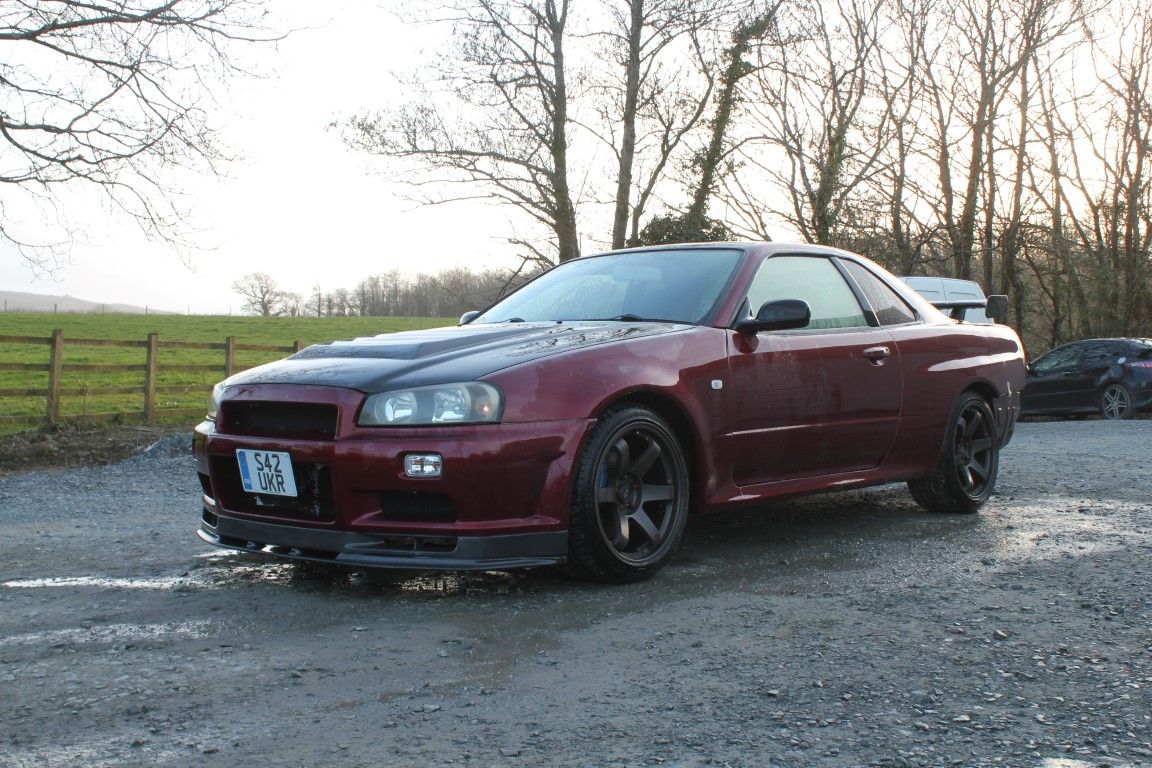 Spec List with prices for the R34 Gtt
Bucket seats with runners , reclining SOLD!!!
Full gearbox conversion £1299
Nearly new Hsd Coilovers £580
Full engine conversion with loom and ecu £ 1900
Xenon headlights £750
Front end conversion , includes front bumper , crystal indicators , bumper bar and upper retainer + headlight brackets £800 without the carbon splitter £1100 with it
Carbon fibre bonnet ( to fit R34 Gtr only ) £580
Modified bonnet hinges £40
9j Rota grids in bronze , slight curbing , 255 wide tyres fitted in good condition loads of tread left £750
Blitz nur spec TBC
Automatic diff £350
vented and grooved front discs £
Drilled vented and grooved rear brake discs £
Flocked dashboard £200
Full set of flocked door cards with carbon fibre wrapped middles £150
Cd player OFFERS
Carbon gauge holder with gauges £85
Boss Kit £65
Flocked Centre Console £45
Rear seats £55
Front Windscreen £ 350
Rear windscreen £ 250
Bare doors £150 each
Front shell cut £ 450
Splitter on its own £350
Wing Mirrors £65 each
Spoiler £120
Bootlid £100