Discussion Starter
·
#1
·
As we have way too many projects on the go just now we (me and 2 Black Lines) decided to add another just for fun!.
We got a reasonable - but bit edgy - R33 GTR (1997) that needs a bottom end rebuild. From getting the car and deciding that we will just do the bottom end, things have moved on to the point that we have decided to go forged internals, so now got to take (yet another!!) engine out (yippee) - its great fun. At present sourcing some nice pistons to suit our planned 87mm rebore
We have some go fast goodies to go in the car
- Greddy inlet manifold, T78 turbo, exhaust manifold and front pipe, Power FC, 740cc injectors and Greddy fuel rail, Greddy Y Pipe for turbo, got a nice new big rad we got from DB power that we had in stock
, and an Apexi Triple Plate Clutch :thumbsup:
At the moment all we still need to get are the pistons (may get rods too) and a Tomei Gasket set, ...... oh and an oil cooler, and maybe a baffled sump or a baffle kit.
The whole engine bay needs a tidy up as its a bit tired looking and scabby, but hopefully once weve got the engine out that will give us a good chance to attend to that.
Bodyworkwise, the car does need some attention (wish these cars were treated when they land here!) We are hoping to spend a bit of time over the coming months just tidying it up (and buying some new wheels for it cos these are horrid!) ..... would love to get a set of works equips like Paws but they are fortunes and we were very lucky to get them.
Here is the car as it stands just now
Will give progress/pics as work happens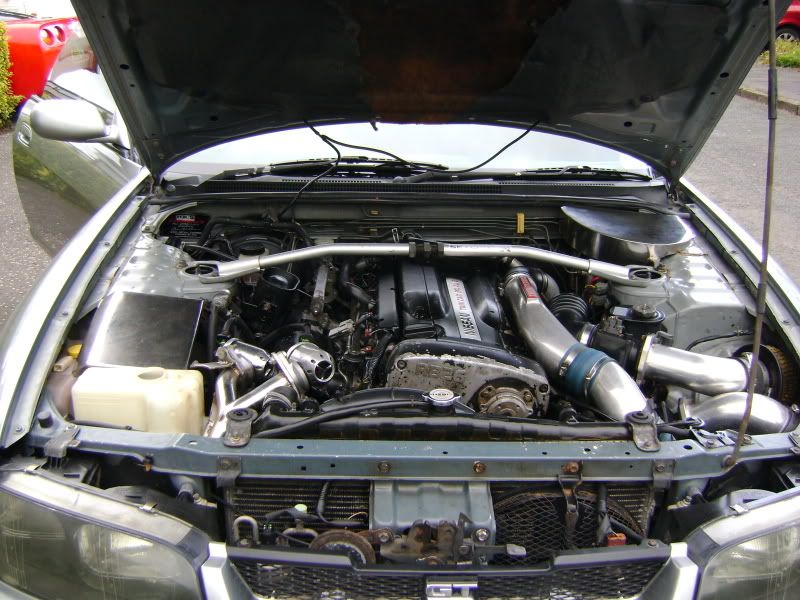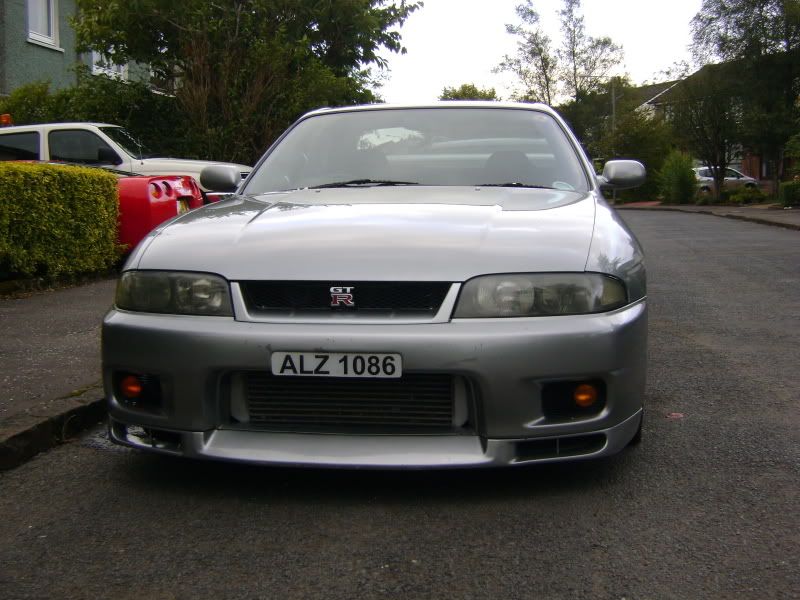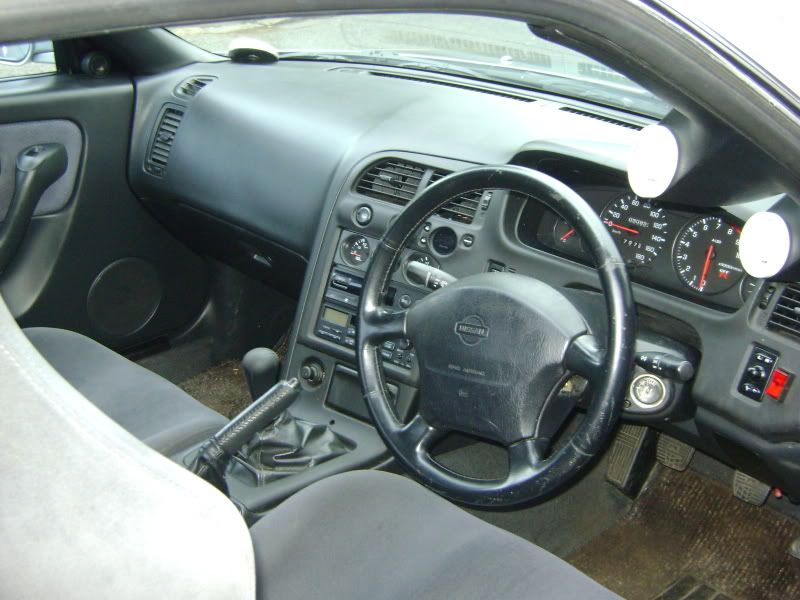 [/quote]
At the moment we are frantically getting Paw our Time Attack R33 GTS-T ready for Snetterton, but after that we will be getting working on the GTR - it wont take long to transform it