1991 Blue R32 GTR for sale
1991 Blue R32 GTR for sale, 475 bhp 430 plus foot pounds of torque
MOT'd until Feb 2012 but not currently taxed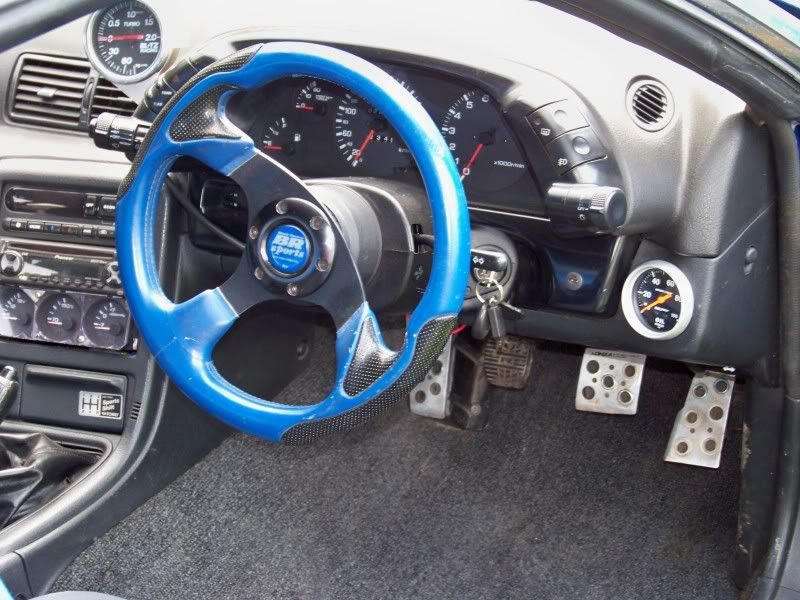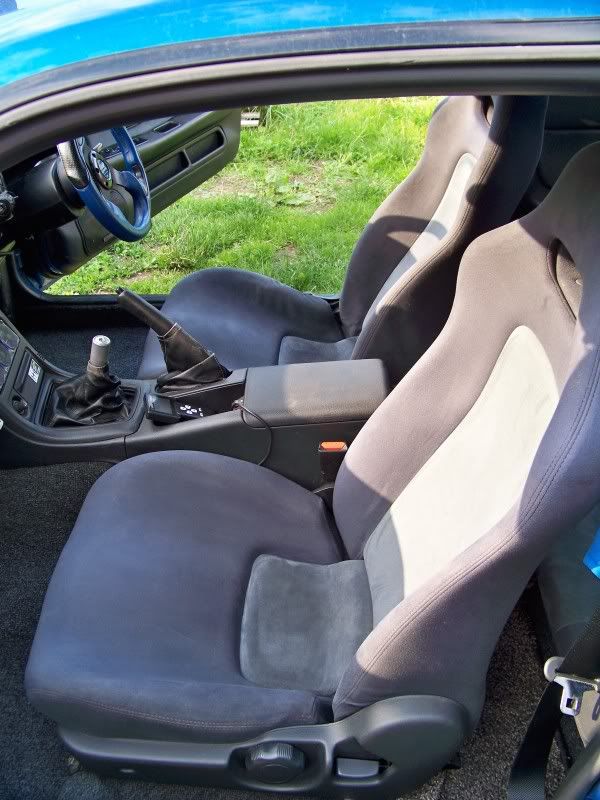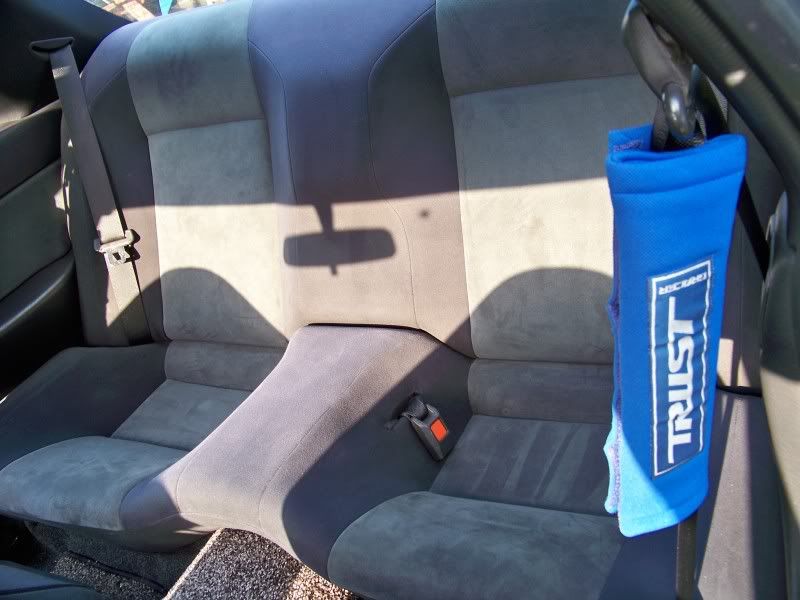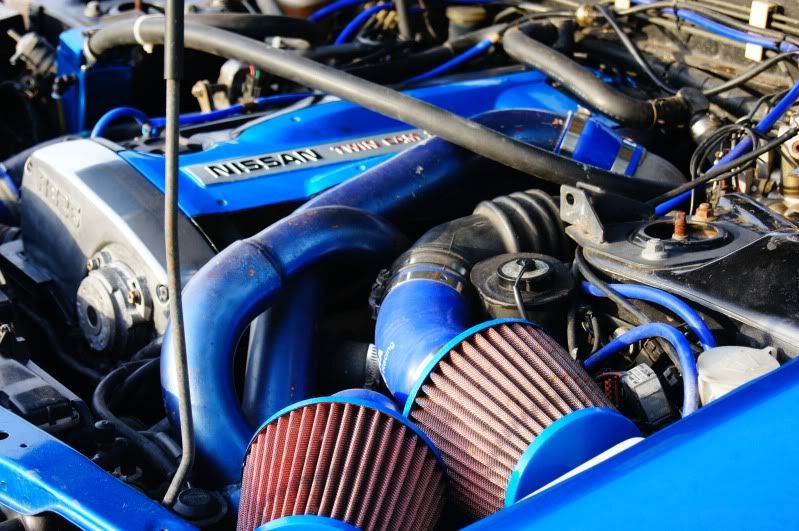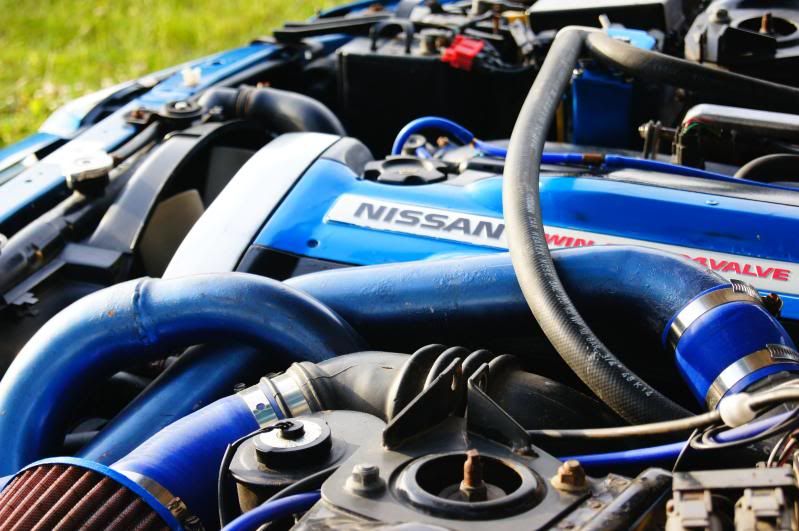 The spec is as follows
ENGINE:
Had TWO New R-33 turbos fitted and up rated with steel turbine wheels and 360 degree bearings, safe to 1.4 bar plus of boost
After-market Air intakes and Filters - has had original equipment removed and replaced by a custom silicone and alloy piping kit (done by an approved BP dealer) that removed the need for MAFs.
After-market large Inter-cooler with full Aluminium Piping Kit - all the old flex piping was replaced with silicone
Hard Pipe kit from Turbo outlet to inter-cooler
New Timing Belt was fitted at 97k currently 122k
GREDDY PROFEC B BOOST controller set to STD 0.8 and high - 1.35
Full 3" Stainless Steel Kakimoto Race Exhaust System - Down pipe, De-Cat, Straight pipe, and 4" back Pipe, Includes a spare catalytic converter. In addition I've had a custom bung done that cuts down noise and flows more gas than the standard Kakimoto bung.
Oil vapour scavenge box - prevents waste crank case gasses re-entering the intake
APEXI D JETRO POWER FC - mapped to 680cc injectors and 1.35 bar boost - originally done by engine advantages - tweaked by APT - has had the MAF sensors removed from the equation as they restricted the air flow
680CC INJECTORS (444cc standard)
New Exeddy racing clutch fitted by APT 25% uprated over standard good for 500bhp plus
In the last 9000 miles, ALL fluids have been changed - gearbox, transfer box - front and rear axles etc.. Engine oil/filter has been done 4x times - plugs have been replaced 3x times
OUTSIDE:
RAYS VOLK RACING lightweight alloys - fitted with 255/40R/17" tyres
NISMO BONNET LIP
SPARCO AIR HORN
NISMO FRONT SUSPENSION UPPER LINK ARM BUSHES
EBC FRONT DISCS
EBC FRONT PADS
EBC REAR PADS
FRONT and REAR STRUT BRACES
Electric windows/locks/steering/& ABS brakes
GTR Aluminium bonnet, and wings
Re-sprayed in 2005 with a more recent Nissan paint - "Intense Blue" Pearlescent, originally bayside blue but this blue looks 10 times better - this is still available commercially.
I had both rear quarters professionally repaired (cut out and repair section welded in) when I bought the GTR - the car was fully under sealed at the same time.
The 4 wheel steer system was shimmed out professionally when I first bought the car - when connected, this can be a little alarming for a driver who knows what he is doing - all the parts are still there so it could be reconnected and would work.
INTERIOR:
After-market steering wheel in Blue / Black
TOMEI billet gear knob
IMPUL 300 KPH Speedo and Tacho (was changed at 100k, now reads 22k for a total of 122,000 km or 76,000 miles- was 67k when purchased)
Large Blitz boost control gauge
Large Analogue Oil PRESSURE GAUGE in place of the drivers air vent
GREDDY PROFEC B BOOST controller
The Car is fitted with a certificated Cat 1 alarm system
APEXI D JETRO POWER FC
Has original Nissan skyline over carpets in good condition.
DOWNSIDES: Not bad for a 20 year old car - I have taken these into account when setting the asking price!
The A/C needs a refill (did work originally)
There are a couple of small bubbles on the dash and the passenger air vent is glued together
She will need a new battery (doesn't hold charge)
THERE ARE ALSO UNFITTED SPARES these include
New rear bushes (Cusco?)
WASTE GATE RE PIPING KIT which removes the need to blow back into the intake and the pipe back to the crankcase vapour catch tank
PERFORMANCE:
I have Dyno Sheets with 457 BHP and 407 F/lbs or torque ATF from Engine advantages (see below) this was since tweaked by APT to improve it from 320 ATW up to 338.5 ATW and to run a bit richer mixture (therefore safer and cooler) - Please note these figures were taken with a badly slipping clutch (since replaced) so are likely on the low side!!!
HISTORY:
This car was imported in early 2005 by a US serviceman who had been out in Japan for the previous 15 years.
He bought it from a relative who was the original owner and therefore knew the cars history from new.
This car was never crashed and has a clean history.
I recently removed the front wings to check the condition
of the inner wings and chassis - (the small amount of surface rust - (discoloured paint mostly) was removed, treated and repainted, before refitting the wings I took a couple of photos to demonstrate how straight it is see below).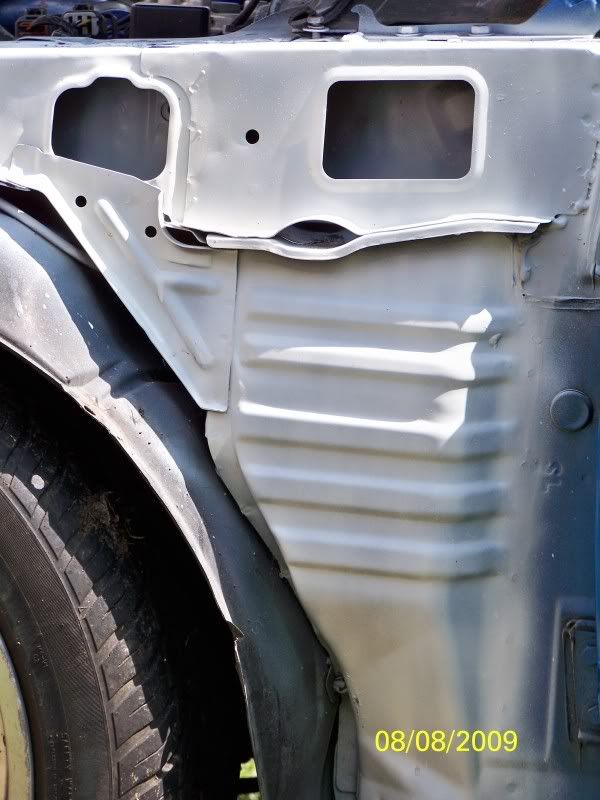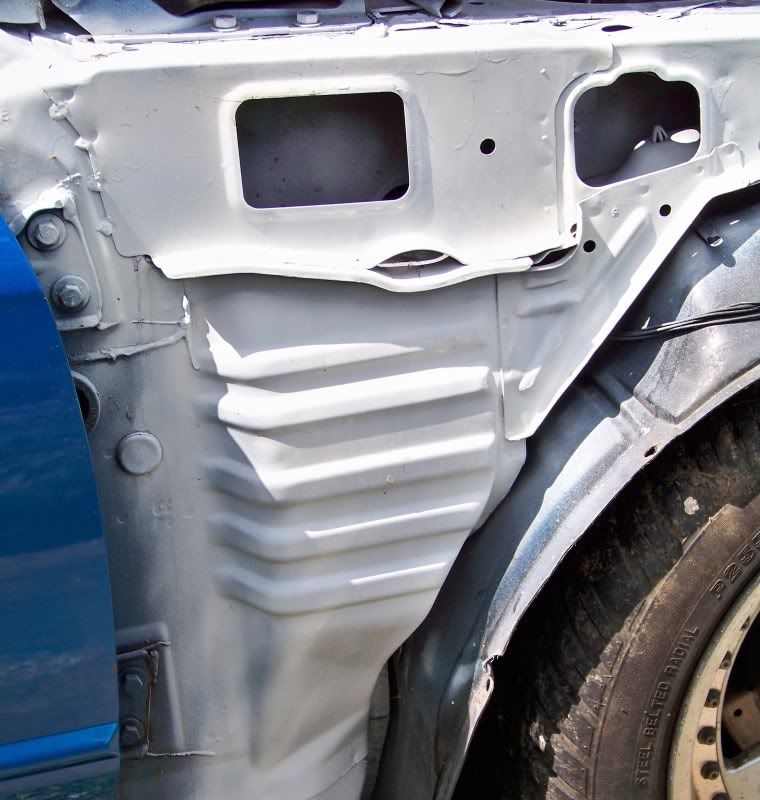 I have spent an absolute fortune on this car over the years developing it with fast road and light track use in mind - I have always driven it with making the mechanical parts last as long as possible a first priority and fun as a second.
When I drove her up the road for her MOT this year (after the new Exeddy clutch was fitted) she managed to scare me with the amount of power and subsequent wheel-spin she generated when she came on boost @ 2500rpm and I thought I was used to her!
This car is in good condition both mechanically and bodily.
The asking Price is £5950 no offers / PX - however if you have a cheap Datsun 240z then I might make an exception to the no offers/PX rule
Please email me at
[email protected]
or call me on 07952701579 if you have any questions. 17 year olds wishing to have joy rides sadly need not apply :blahblah: