Discussion Starter
·
#1
·
thought i would start a thread on updating my r32 gtr interior as its looking a bit tiered.
basically, what i want to achieve is a fully retrimmed interior minus carpet.
so, got myself a big roll of black leather effect vinyl (leather costs too much and dont have a suitable sowing machine for leather)
a big tin of vinyl glue, a sowing machine and a couple bottles of whisky for when it goes wrong :chuckle:
i did start with the dashboard as it had started to bubble but after pulling the cover off complete with foam etc i found it needs alot of prep work, spent a couple days filling then realised i had made a stupid mistake and used normal bodge instead of plastic bodge so it doesnt stick !!!!!
so this is how it sits at minute untill i can be bothered to start again
anyway, thought i would give the glove box a go the see what im letting myself in for.
bearing in mind the last time i used a sowing machine was at school about 13 years ago and i have never done anything like this before, so, im relativly pleased with the result of my first trial one.
started out like this, normal plastic r32 glove box: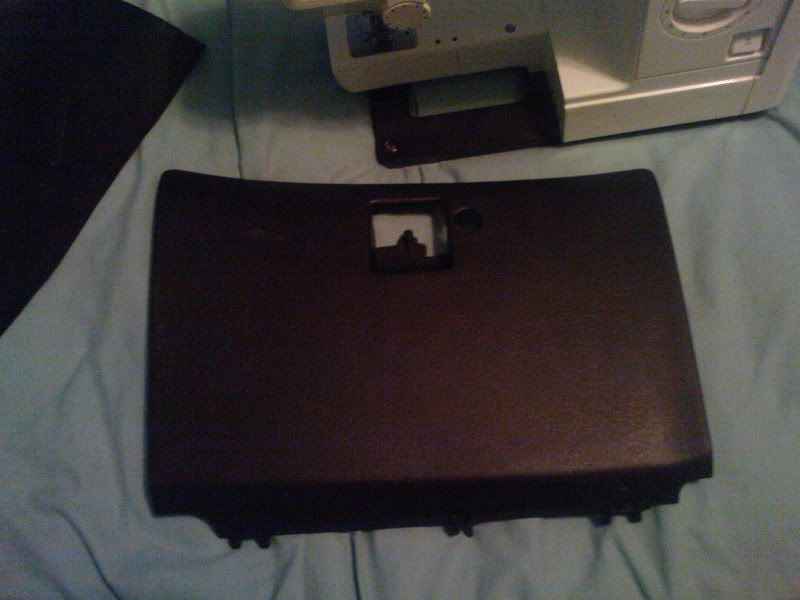 then cutting and stiching the handle part:
finished article: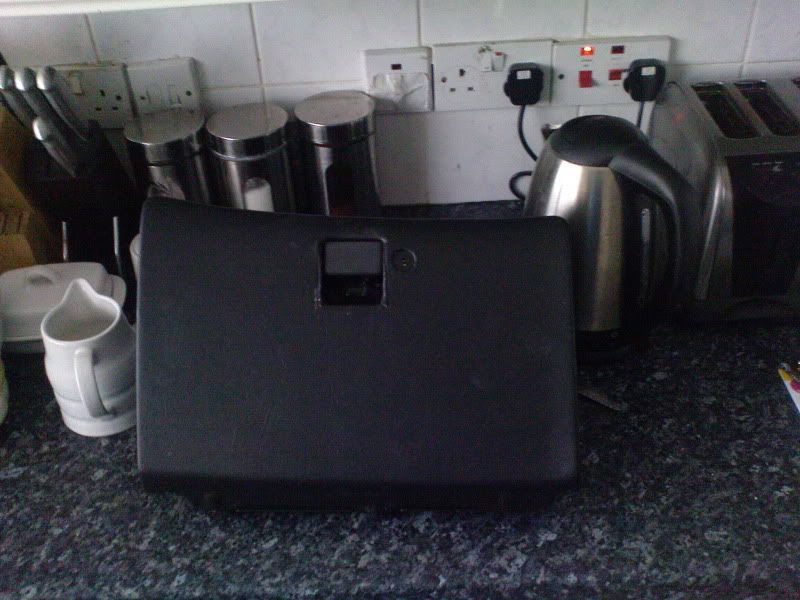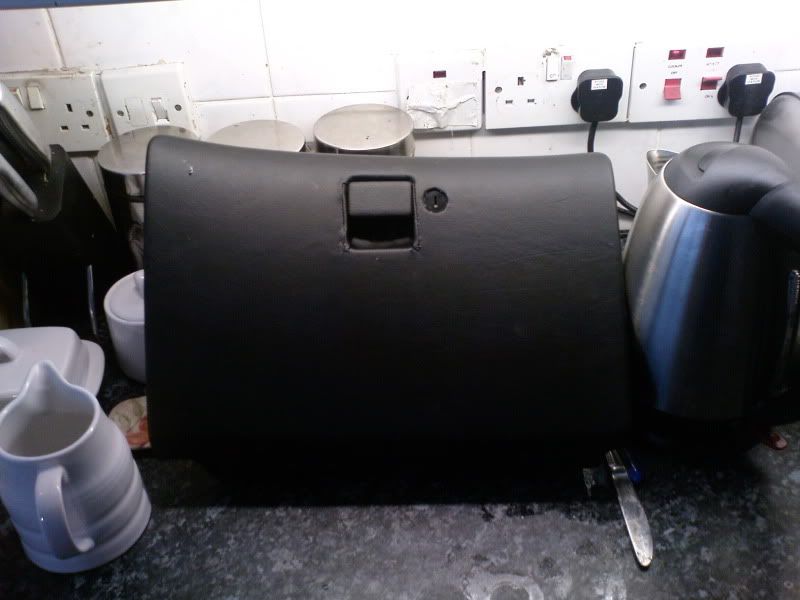 i personally think it looks 100% better and cant wait to get the rest started.
practice makes perfect and the next one will have even better stitching .