Discussion Starter
·
#1
·
R32 gtr project build
Well the story so far is bought this car in 2007, with blown turbos, had a engine fitted by a well known tuner, so i fitted 2530, apexi pfc and boost controller,
the garage who fitted the pfc boost controller fitted it wrong.
car went on rolling road and made 475bhp at 4200 revs but overboosted,
like an idiot i went and opend it up and at 150 mph blew the headgasket.
so i thought rebuild the whole thing, but got banned and it sat on the drive for a year, then locked away in a garage till about a month ago , as i now have licence back thought better get on with the car,
how she looked before i started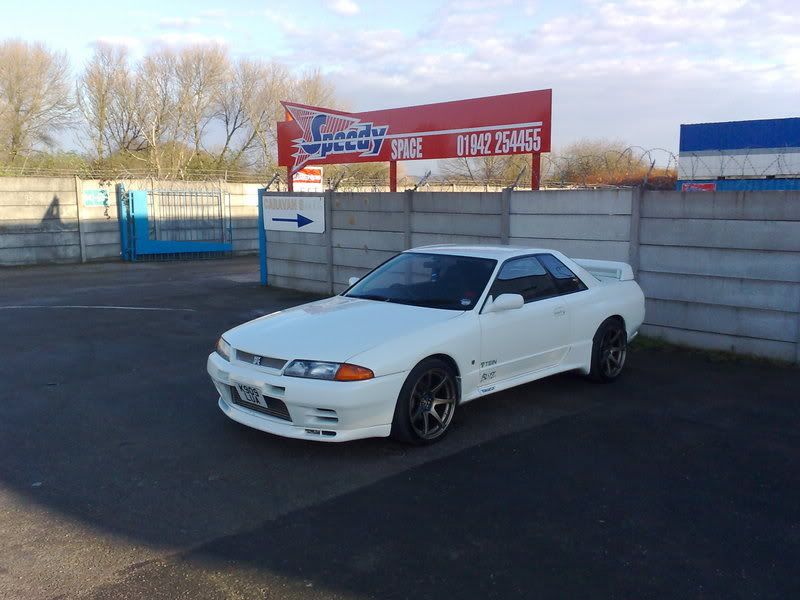 how it looks at the moment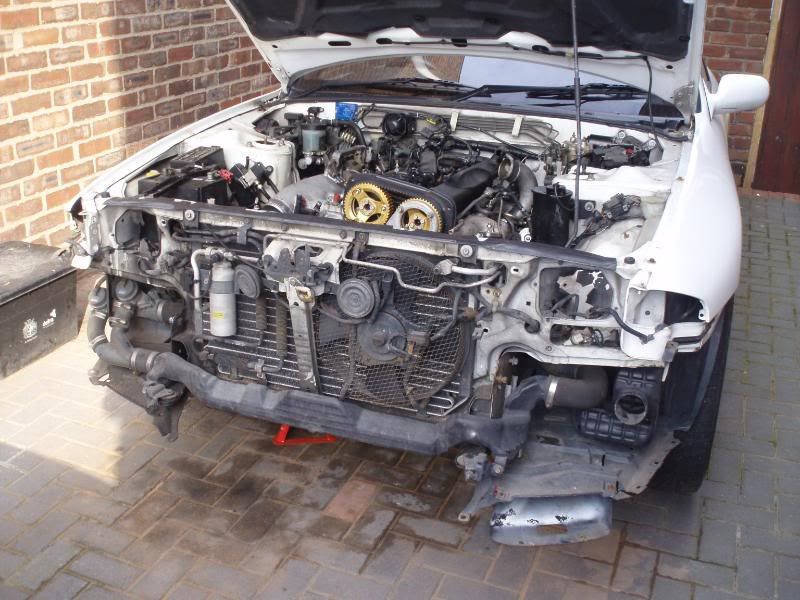 so onto the engine, i had intended to rebuild the rb26, but after talks with a freind, and doing some research i have decided to build a rb30/26,
i bought an rb30et engine on aus ebay for $100 dollers, sold the head and other parts i didnt need by seller in aus which coverd the shipping to uk.
as soon as i got it stipped it out and checked the bores all ok, had the crank checked and it is spot on so had the crank coller fitted, block was checked and no problems found so was cleaned and honed, and decked 20thou.
i am using rb25 cp forged pistons in the build as i had these already.
so have now test fitted with standard rods still waiting for my forged ones to arrive.
have fitted the adapter plate , supplied by leeroy25 of here plus he supplied the crank coller, and must say, its a very good piece of kit.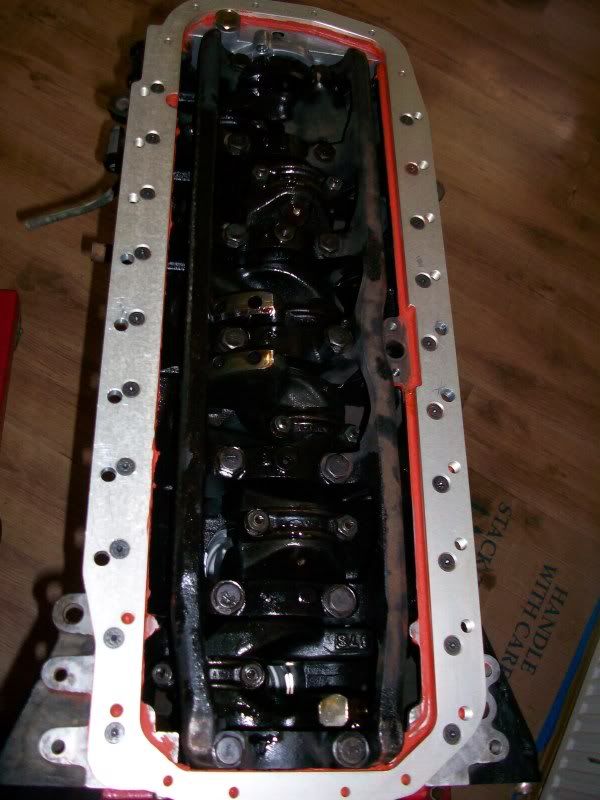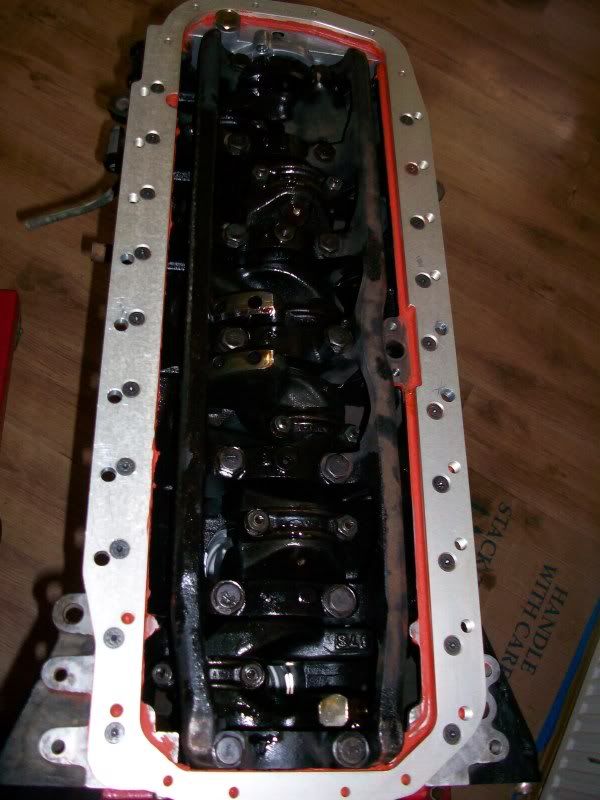 made up a ruff oil pick up pipe,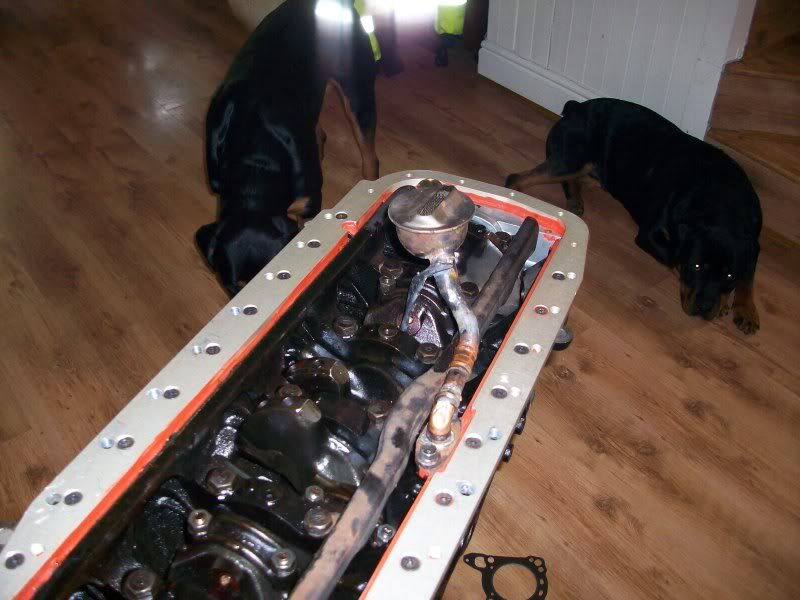 now this one is for a standard sump, but will make one for a extended sump.
i have had the head refurbed , all poted and polished, have hks cams to put in but there are no other markins on them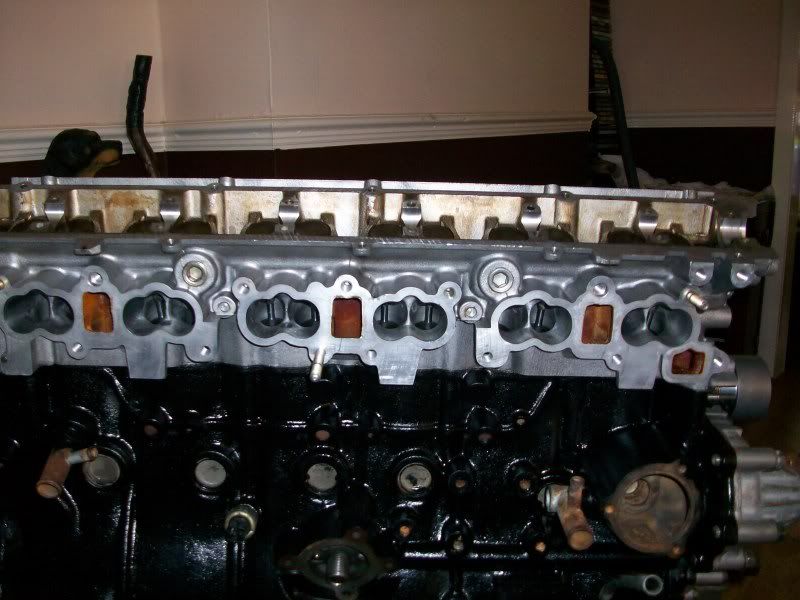 also test fitted the manifolds, as these need some machining off the bottom to fit over the water gallery, i was lucky not these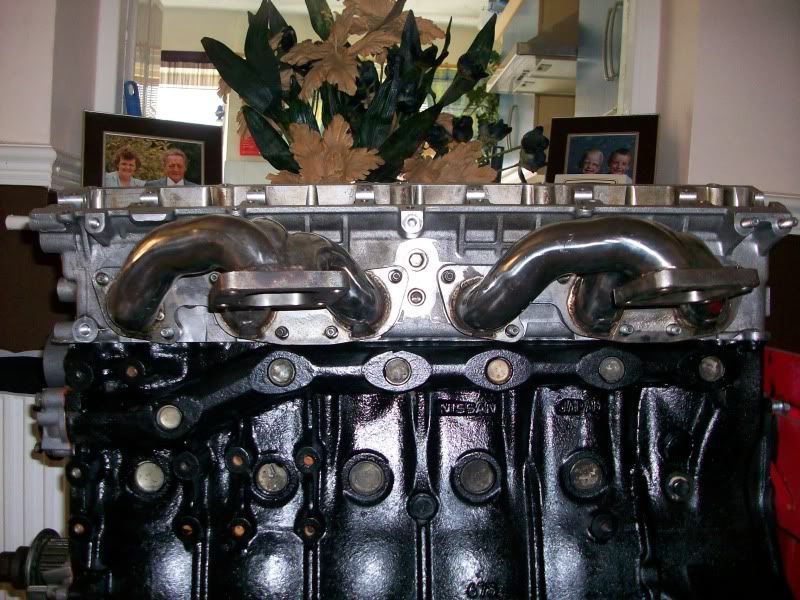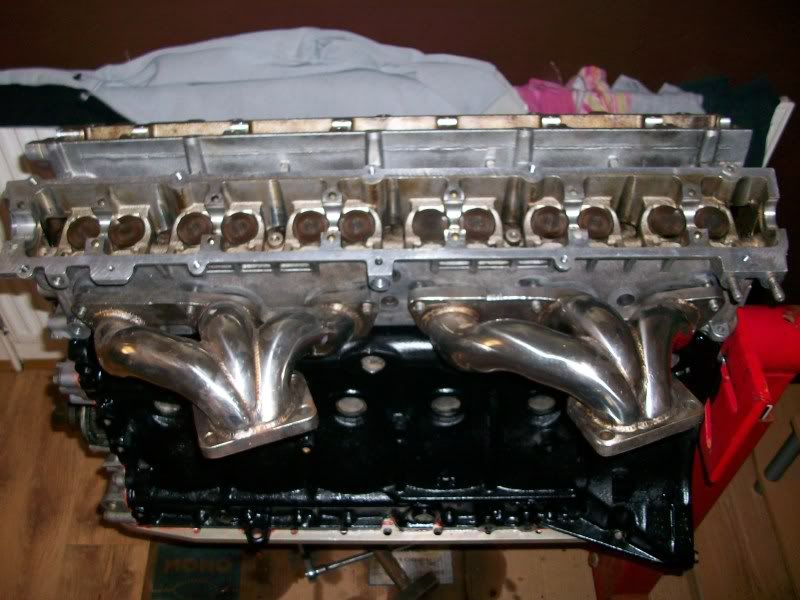 i will be fitting 2530 to these with mines dump pipes,
thats all at the moment as i have to strip the rb26 out of the car this week,
plus stripp out all the hicas and air con,
now i want to strip the interior out, but wife wants me to leave in,
what you lot think