Discussion Starter
·
#1
·
I'd been planning on rewiring my rear fog light switch for a while now and got around to sorting it this week. Using the aux switch is fairly straight forward. You just need to attach the live wire on the fog light to the live wire coming from the switch. It's the orange/black wire that's the live one.
MOT rules, however, require a "tell" to be present. I wanted to fit an LED to the aux switch whilst making it look as original as possible so I bought a spare switch on here so I could examine it and see what could be done.
As it turns out, it's possible to do it without even taking the switch apart!
The switch: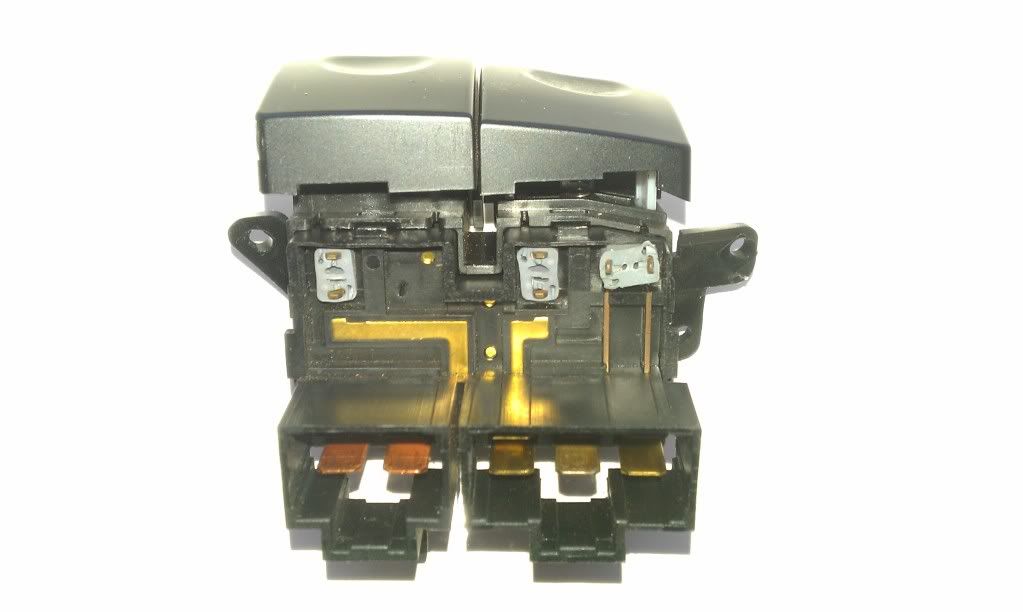 I bought the brightest 3mm led I could get from the local electronics shop. The grey diodes pull out and you can fit the LED though the hole they come out of, like so: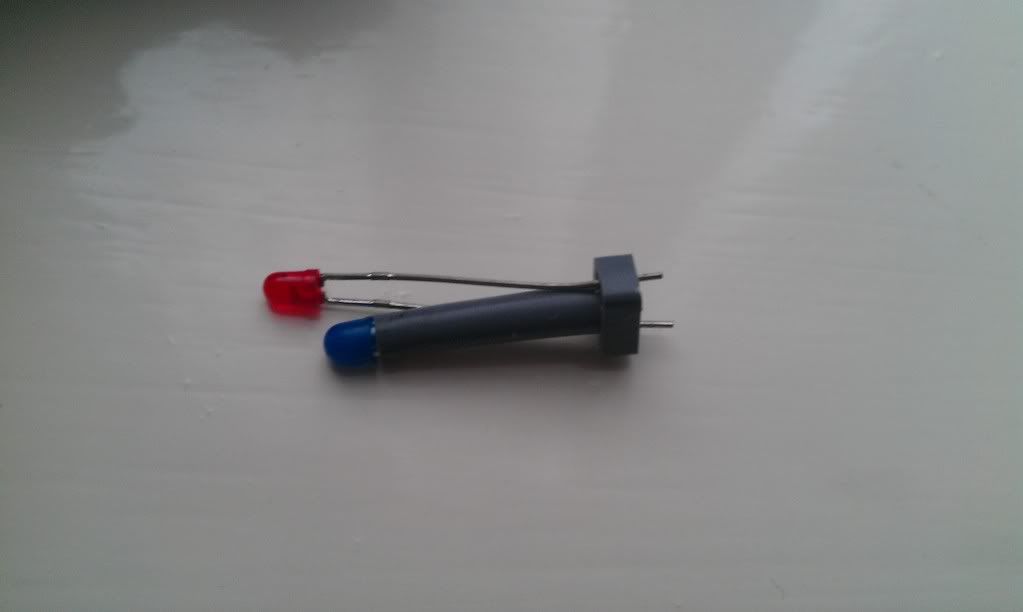 You need to wrap (I stripped some thin wire and used the casing) the legs of the LED to ensure there is no shorting as it is eventually wired separately. Test fit without wrapping: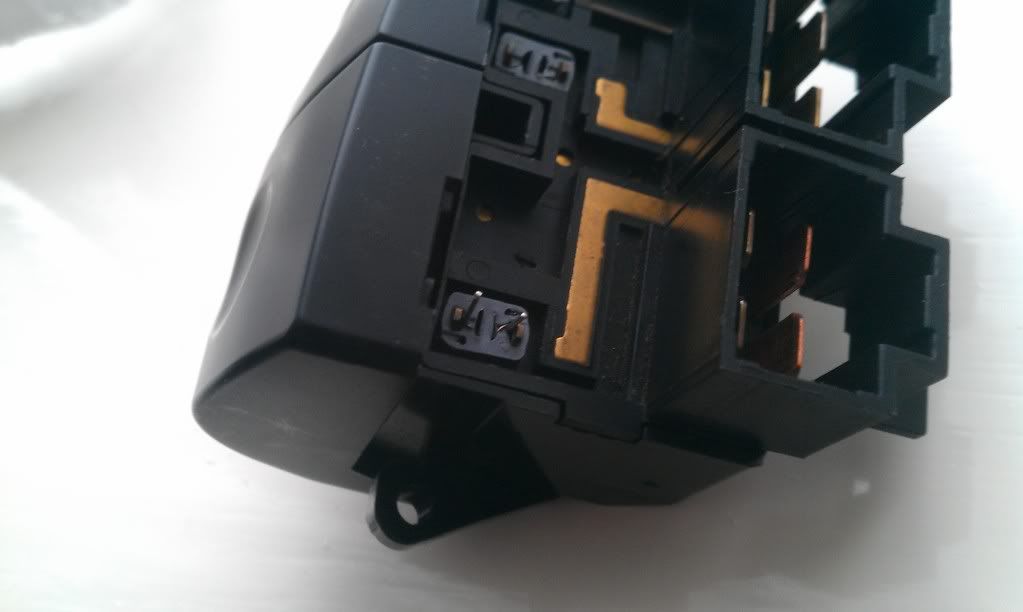 I split the new live wire so that the power goes to both the LED and the rear fog light. The LED is grounded in the driver's footwell. Soldered up:
All put back together: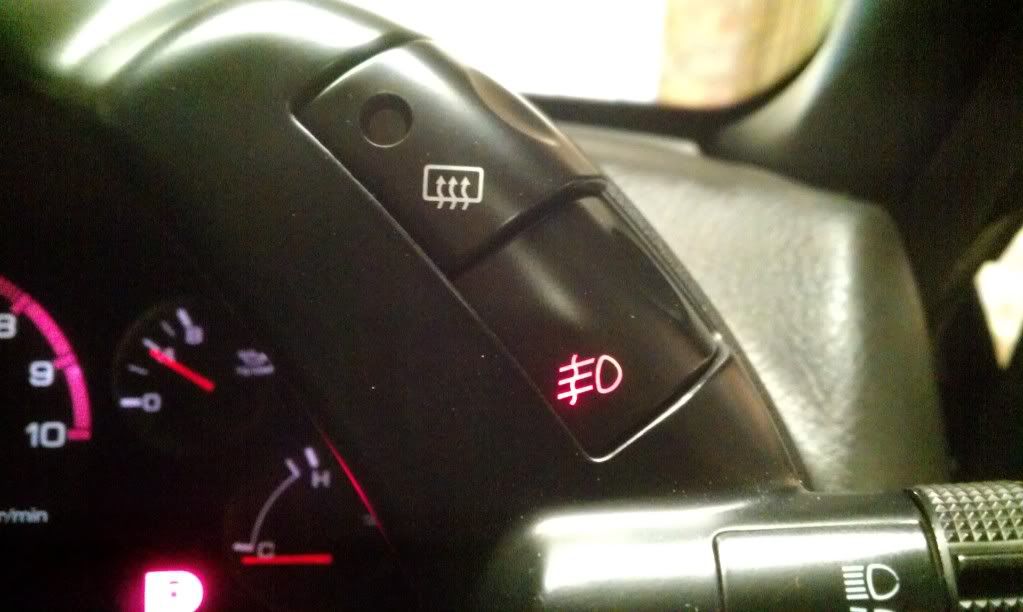 Not the best pictures, it's brighter in reality. And that's not light shining out the bottom, it's the reflection from the handbrake light.
Much better than the rocker switch that was there before!