Hi all,
I thought i'd start a project thread and keep a track of my progress with the car. So i started shopping around about 2 years ago, set on finding a very good condition R32. It was a tough decision to buy one over an FD3 or an R33 but there was a 32 passion burning inside me that needed to be quenched!
So i was looking for a realitivly standard R32 in Grey or Silver and ideally wanted one that had been looked after, was rust free and had some nice wheels.
My plan for the car is a bit of a trackday demon and cruiser, a car that is comfy to drive to the nurburgring smash round and drive back with ease. My tuning philosophy has never been one for massive power but to get everything else right first, ie: good chassis/suspension set up, brakes etc.
Eventually i settled on this and this is how it came: It's a 1993 and has a mixture of parts from both series or R32, more on that later.
Exterior was very standard apart from the removal of the rear spoiler (which was annoying but you look past it with the right car) also has genuine ganador electric mirrors and a couple of the Nismo bits.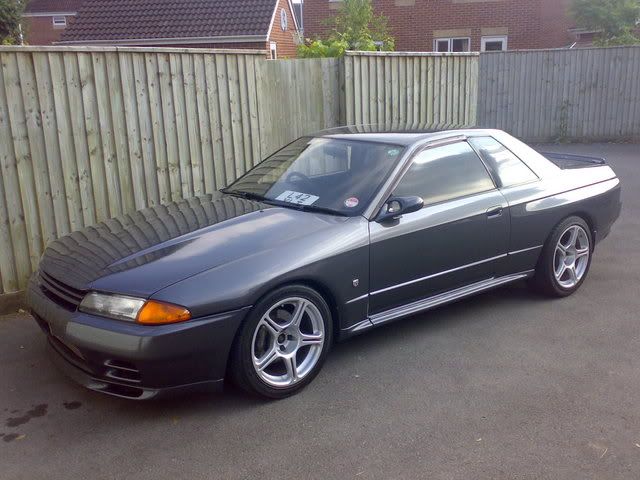 I liked the wheels, 17 x 9 et20, also has exhaust although very quiet.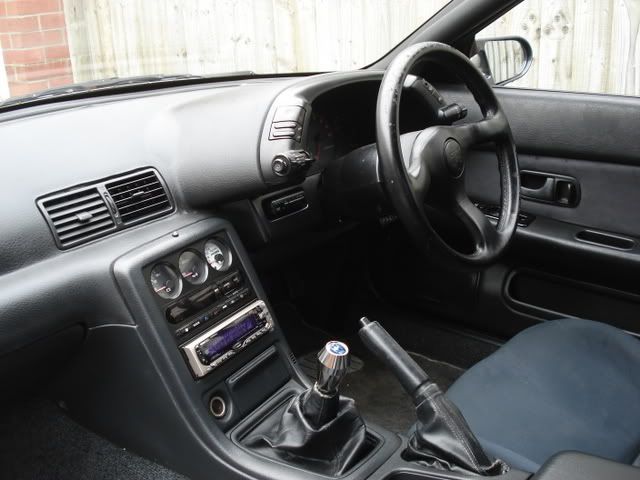 Complete with bling gearknob and bus steering wheel. It also came with a Mine's white boost gauge in the original cluster.
Inside i also found a 6point Roll cage. My plan for a realitivly standard GTR is rapidly going down the pan!!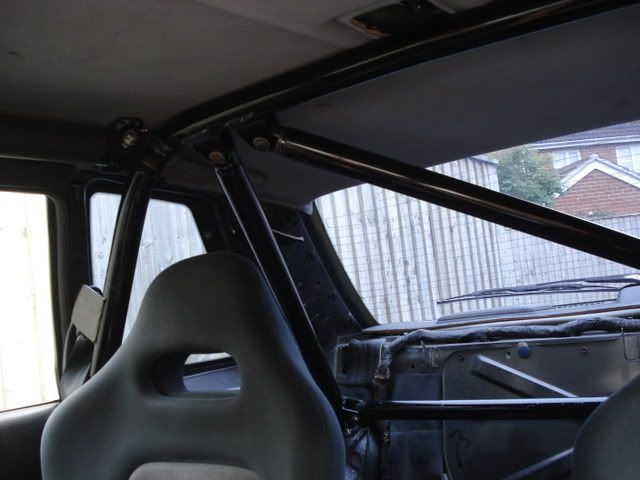 First on the list was to ditch the bus steering wheel for a proper one, gave the missus a few suggestions for my B'day and said "The one i really want is the Nismo one but it is more expensive than the rest". So the diamond got me the Nismo one!!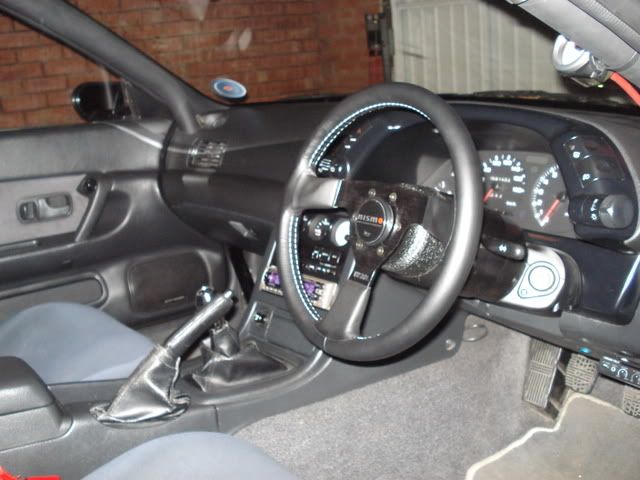 Also fitted a boost gauge to see what boost it was running as it felt like alot at the time!