Discussion Starter
·
#1
·
Hi guys
Just did a little search on Middlehurst ECU's as this is what is meant to be fitted to my R33 GTR (according to the advert on here from when I purchased it).
So I have just removed the ecu and taken the cover off (which has been off before).
Anyway this is what I found.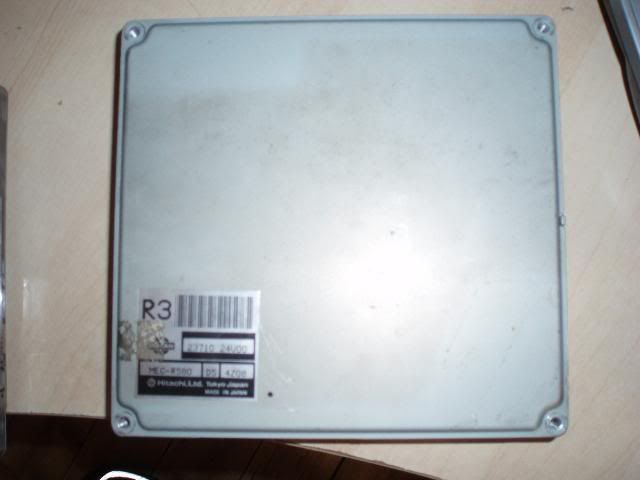 After reading what I have on here, I assume this is a standard ecu then ?
My car has an apexi avcr set to run at 1bar, along with uprated downpipes, decat, stainless cat back, and apexi filters.
Is this std (if thats what it is) ecu going to cause me problems ?
So that got me thinking, when I bought the car he supplied me with the "Original" standard ecu for the car, which I haven't looked at until now.
So I opened the box that it came in (the avcr box), and had a look.
This is what I found:
Now Im guessing this is a Jap chip conversion, so does anyone have any info on these chips ? and what power there good for, and most importantly, is it safe for me to run my car on this ecu with it's current state of tune.
Thanks in advance for any info.