Well, the time has come to sell my cherished BCNR33 R33 GTR, I had this imported from Japan back in 2006 and have been the sole owner ever since then.
I can safely say this GTR has never been tracked or dragged nor driven in anger! Sometimes driven rather spiritedly though as they should be.
It was totally standard and ran beautifully but the need for more power was inbound so, after spending many months investigating World Wide Tuners and late night trawling of the UK forums it came down to the 2 for me - TR Racing in Harlow or to RIPS in New Zealand, I then spent several hours over the weeks on the phone to both Rob and Harry @ TR and with Rob @RIPS, TR being very close to me at the time sealed it and off she went for several months.
My only request was to have a bullet proof daily car if required that would run around 550-600hp but could easily be upgraded to higher hp with a bigger set of turbos and improved fuelling.
Below is a comprehensive parts list that went into the build.
I have laid out all the bills, invoices, manuals, paperwork and documentation that I have collected from this cars history over the near 12 years of my ownership and had to lay it out over 2 very large settees for the pictures
Specs
Engine:
Fully prepped and rebuilt by Justin @ TR Racing including all new
Hone/bore/deck block and bearings
Cam seals, half moon seals, rocker cover gaskets, crank seals front and rear
R34 GTR N1 Turbo's Steel BB internals, serviced and documented by Turbo Technics
Hks Adjustable Actuators
HKS purple fine tune Timing belt
HKS oil cooler & oil filter relocation kit
Uprated Fuel pump
Sard 720cc Fuel Injectors
Wiseco 87.0mm Forged Pistons, rings etc
Tomei Adjustable Cam Pulley's - Purple/bluey ones
Tomei Rod bolts
Tomei Full Steel gasket set
Tomei Poncams 260deg 9.15 IN/EX
Tomei H-Beam Con Rods
Tomei Sump baffle
Tomei Pison oil cap
New shells/rings etc
RR Nismo Uprated high flow competition Oil pump
Nismo 70mm AFM's
Nismo Uprated adjustable FPR
N1 uprated water pump
Apexi racing Power FC ECU & commander
OS Giken Twin plate Clutch
Apexi Super Induction kit
NGK Iridium heat range 8 racing plugs
R34 GTR Turbo Elbows with egt boss
Greddy RB26 Clear cam cover
Race series Crankshaft bearings
Full earth grounding kit
Greddy radiator pipe replacement inc boss for defi
Oil catch tank
Splitfire Coilpack set of 6
Polished Intake plenum
Polished spark plug cover plate
New Silkolene Pro S 10W-50 Ester Fully Synthetic Oil from Opie Oils (Oilman) and new oil filter carried out every 5k
Many parts above were sourced from Patrick @ RHD Japan and imported over through Fed Ex, TNT
Brand new fully adjustable HSD Coilover Suspension fitted and balanced 2016
Interior:
Defi Link Display Unit
Defi Link 2 controller
Defi BF 60mm Boost gauge & sensor/harness
Defi BF 60mm EGT gauge & sensor/harness
Defi BF 60mm Oil pressure Gauge & sensor/harness
Defi BF 60mm Water temp Gauge & sensor/harness
Momo carbon gear knob
Momo Jet 350mm steering wheel & Hi-cas boss kit
Snap off Steering wheel boss kit
A-Pillar twin 60mm gauge holder
Dash top twin 60mm pod holder
Exhaust System
Trust PE Extreme full turbo back exhaust system, inc S/S CAT replacement pipe, CAT box on at present since MOT'ing
Exterior
Genuine Gannador mirrors
Volk 18" GTC's with Falken 265 x 35 x ZR 18' rubber all round, rims need a good polish up to sparkle
Front/side Clear repeater lenses
Carbon Spoiler blade
N1 bumper vents
Professionally fitted Aero catches for extra peace of mind
Tracker that can stay on the car
Geometry carried out by Rising Sun Performance
Mapped for 99 Ron and it's always had Tesco's 99 RON fuel & nothing else put in the tank
H.P.I clear, paperwork included, MOTd recently in 2017
Hasn't missed a beat really as you would expect from a TR Build, apart from a squeaky A/C belt these last few weeks on start up and the rear wiper slowed down and stopped working one day. Polished & detailed often.
All Defi gauges are BF & temps/parameters monitored by the Link meter & Display unit, look pretty cool actually as you turn the engine on & they go through their sweep step/check process.
`
I know this car like the back of my hand, inside and out,there is a tiny rust bubble on the rear window against the seal at the top, about the size of your little finger nail, easily fixed, a few stone chips and the front bumper/splitter will need some tlc due age, passenger door has a small rust bubble on the side lip about 2cm, underneath has always had 2 yearly inspection and there are some signs of minor corrosion that the inspection company have quoted £450 to fix.
Only the best Silcolene/Fuchs engine oil ever used, interior is in fine condition for age, always garaged every Winter & put up on chocks, fully waxed and cleaned before putting on the Classic Additions tailored car cover (bought off the forum shop)
The car cover will be included In the sale
Fully under sealed every 2 years
.
Drives very nice and straight, the odd squeak & rattle on bumpy roads as can be expected, cant really say any more than that really,
A gem to drive, the missus likes to drive it up the shops & it's a quiet, very gentle smooth ride, get yourself on a decent road & open it up, well..... all I can say is that it pulls like a train all the way through the gears and during that pull it makes you smile, lots!
Air conditioning inside the car could freeze a penguin solid (re-gassed 6 months ago including a full anti-bac flush), it's remarkable! Really nice on hot summers days, only bad thing is you have to get out of the car.
I am only selling as I feel I have had my fun with this beast now and it's not getting used anywhere near as much as it should be, she needs a new owner that will give her some good tlc and I will then be moving on and venturing into R35 territory and very much looking forward to it.
I'm sure I've missed things off the spec but you get the picture!
Viewing by appointment only, I don't have to sell the GTR so am in no rush for it to go, I can still enjoy it until the right person comes along to use and cherish it as I have.
GBP 20,100 ono
(As of tonight, 29th June 2017, I am currently uploading several hundred
-)) pictures and will add some of these to this listing asap)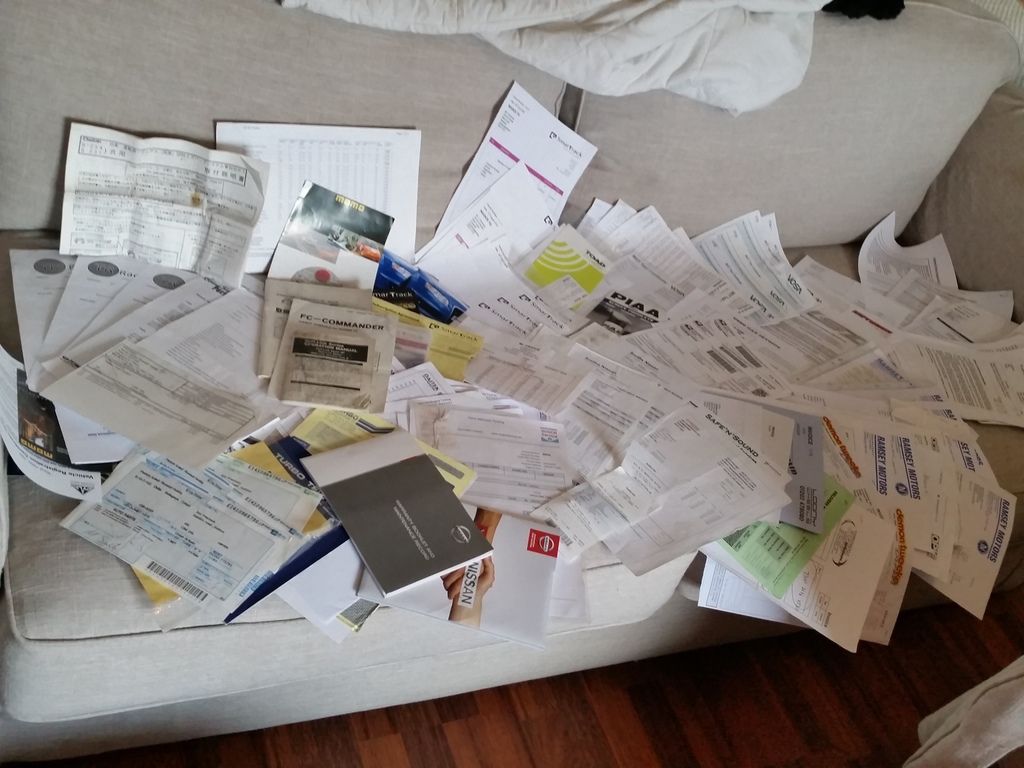 http://i20.photobucket.com/albums/b206/Chilligtir/20170513_174824.jpg