Discussion Starter
·
#1
·
I good friend of mine is selling his R33 GTSt, he's a forum member, LozGT, but les than 50 posts, so I am posting in his behalf.
Here goes,
I need to sell my much loved and cared for R33 GTS25t to finance the purchase of an R33 GTR. I have owned the car since 2001 (when it had 56000 miles on the clock – it now has about 92000) and have serviced it regularly (oil and filter change every 3000 miles, brake and clutch fluids changed every two years etc.). The car is black in colour and has:
Abbey Motorsport ECU
Trust downpipe
Japspeed turbo elbow
Abbey Motorsport decat pipe
HKS sequential dump valve
HKS Superpower flow induction kit
HKS 'Silent' Racing muffler
HKS Springs (I think they are Superform springs) on standard dampers
HKS Iridium plugs
Driftworks HICAS eliminator kit
NISMO clear side winkers
Nisom tie arm bushes
Set of Try Force Zelda wheels with good tyres (rears are 9.5 x 17 fronts are 8.5 x 17)
Set of 'Works' wheels with good tyres (rears are 9.5 x 17 fronts are 8.5 x 17)
Sony CD
Audiobahn front speakers, Sony rear speakers
Toad Ai606 alarm/immobiliser
The car has never let me down and is a reluctant sale. It has 1 years tax and 8 months MOT and I am looking for £3000 ONO. I live in the Northwest of England.
Please give this car a good home.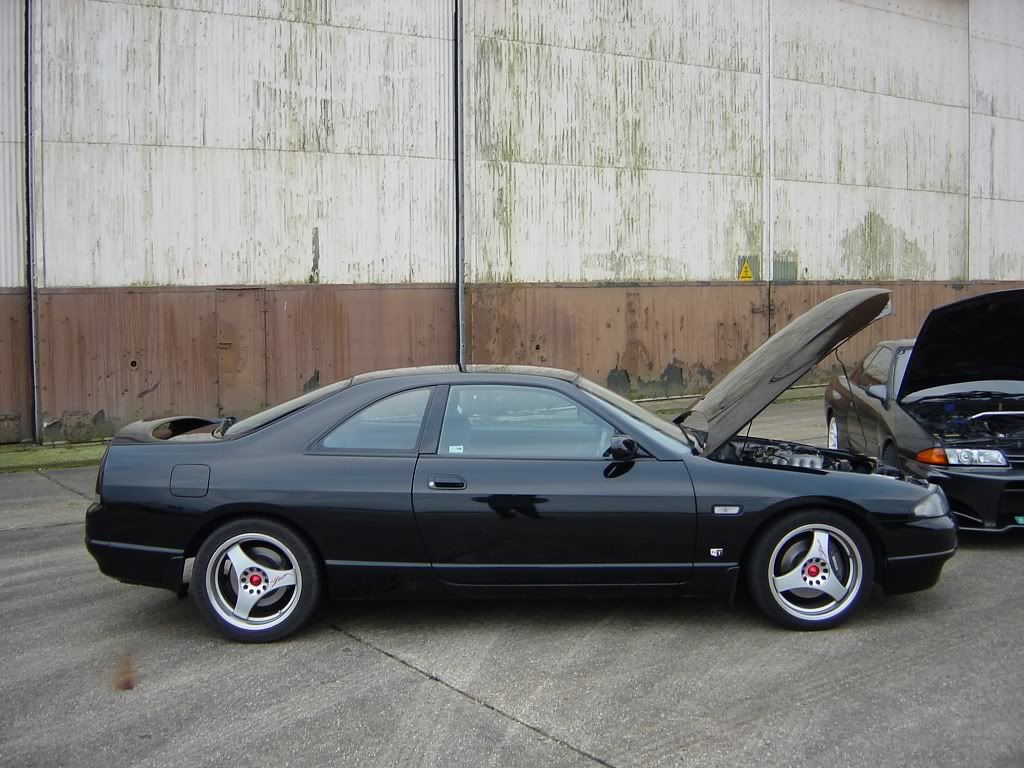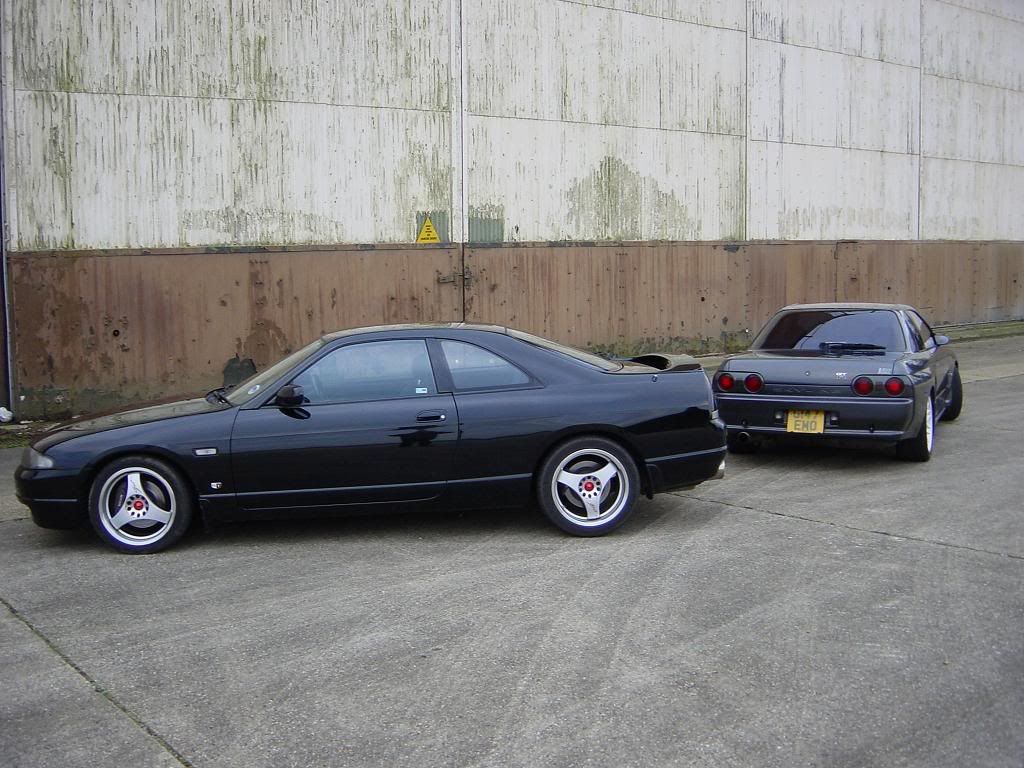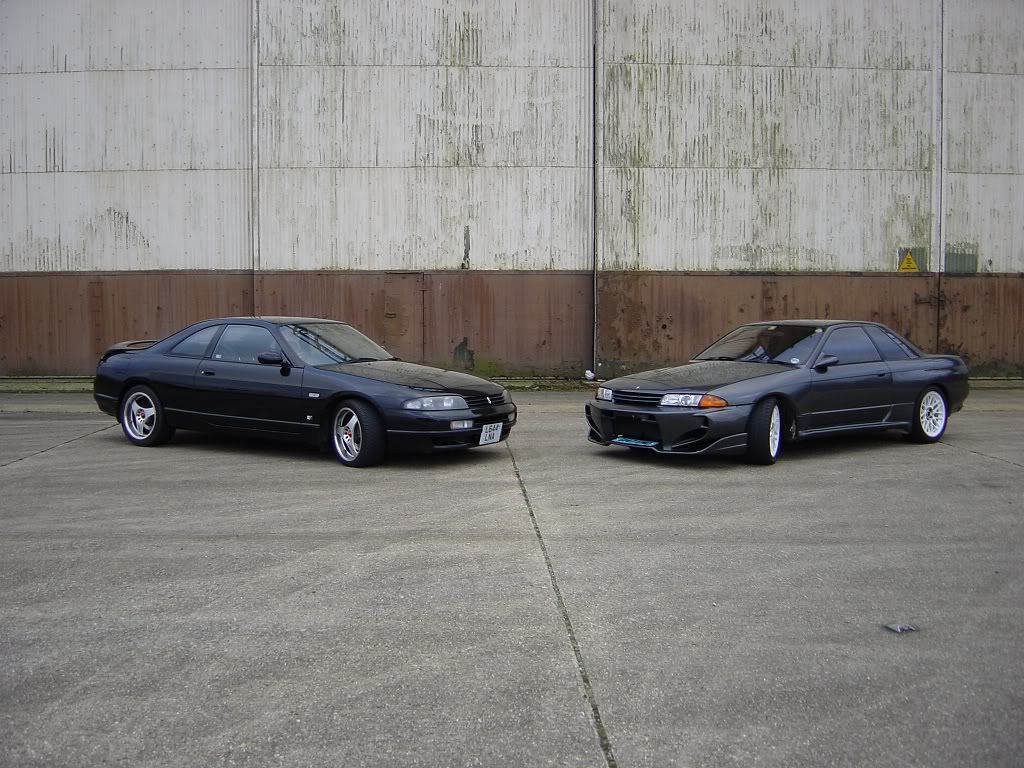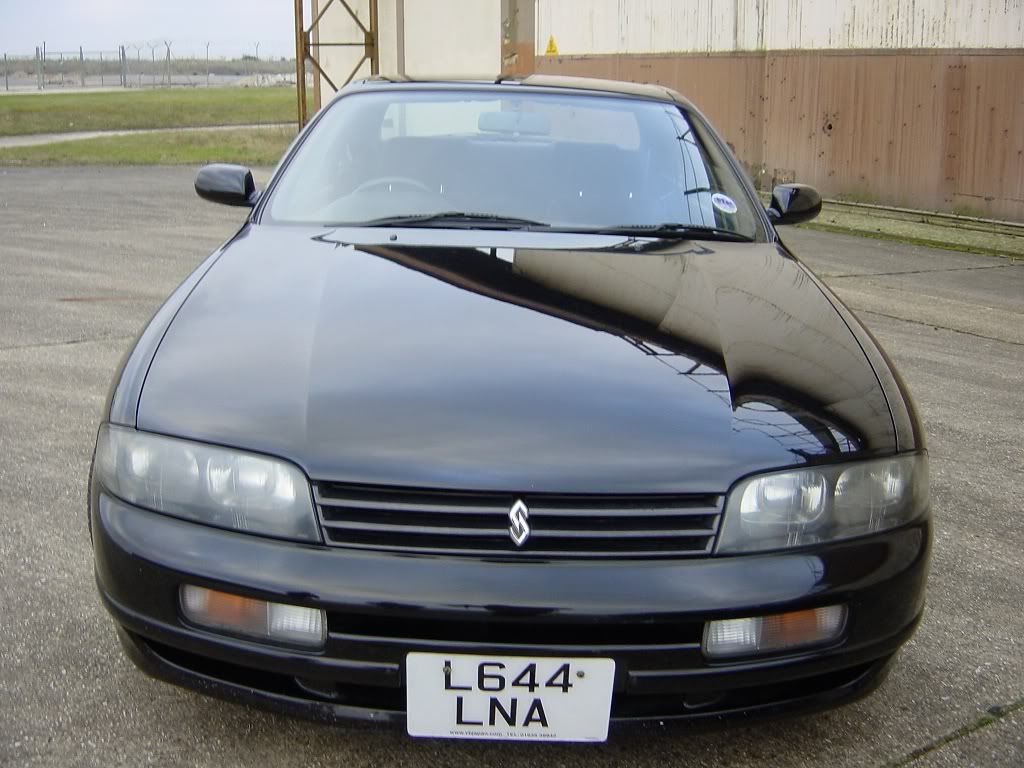 This is a pic of the Works alloy included in the sale.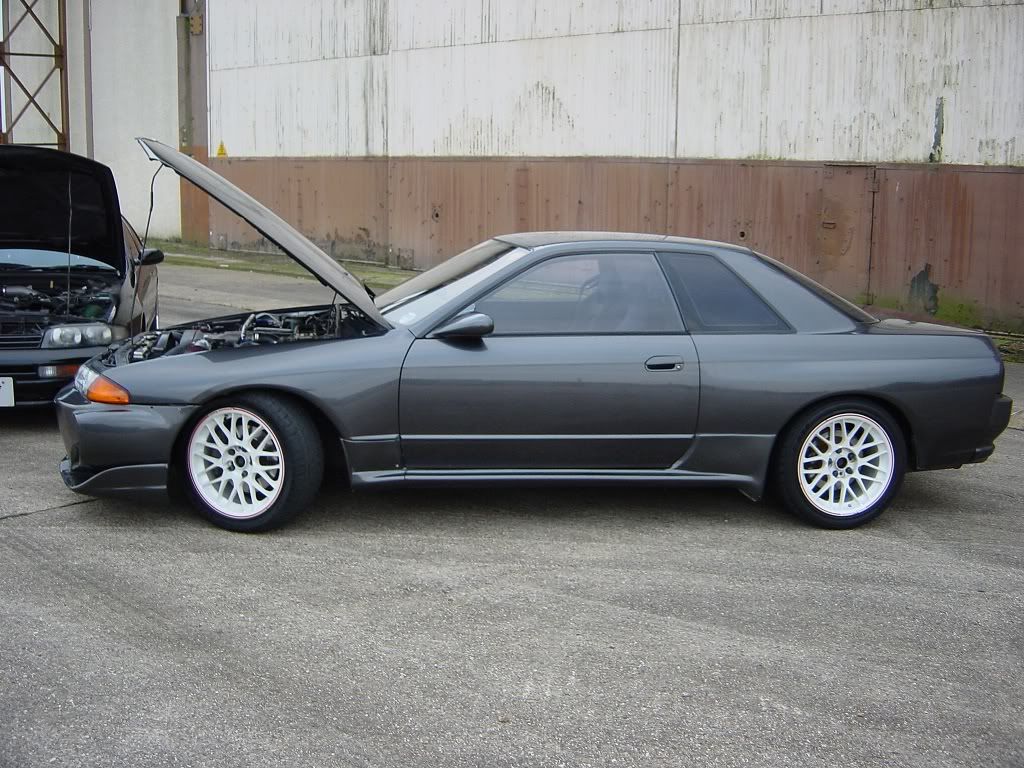 It is in excellent condition.
Looking for £3k