Discussion Starter
·
#1
·
Well as some of you already know i have been mulling over the idea for a while now, but have managed to repeatedly talk myself out of it, up until now that is. So here goes.
I rarely drove the car as it was, but after the birth of our second child in mid-November sadly I have found I get to use it even less as We use our other cars as they are baby seat/pram friendly.
I have owned the car for just over 18 months. It was personally imported on my behalf by my brother-in-law who runs his own import business. We spent 2 months looking for what I considered to be " The right one ", and when we came across this one, I knew that it was what I had been holding out for.
The car is a 1999 R34 GTR V SPEC finished in Bayside Blue. The condition of which is truely outstanding. When imported, just over 18 months ago, the car had covered 71000 km (approx 44000 mls) Supported with Mileage check and verification certificate. Since then I have covered just over 4000 Miles.
The details are as follows;
Nissan Skyline R34 GTR V SPEC
Bayside Blue
1999 T Reg once my personal plate is removed
Z tune front bumper
Nismo Intercooler
Nismo side skirts
Nismo rear spats
Nismo front clear indicators
Apexi ECU
Apexi Power FC commander
Blitz Boost Controller
Turbo timer
SIGMA Category 1 Alarm with Central locking interface
After market oil cooler
Twin plate clutch
Kakimoto Racing titanium tip exhaust and de cat pipe
Up rated front disc/pads
HKS Mushroom filters
The wheels are 18" Rays TE37 finished in bronze and covered in Toyo Proxy T1R rubber. The wheels are in excellent condition and the tyres have covered around 3000 mls, and so have lots of tread.
Wheels have new Rays Blue lightweight wheel nuts with matching locking nuts.
Sony CD head unit fold down face.
Imported in May 2008 and SVA tested and Registered in June 2008
Apexi ECU fitted by Rising Sun together with a full cambelt kit and service before use in the UK. Rolling road Tuned by Rising Sun for reliablity not maximum power and on Standard Unleaded Rolling Run Print shows maximum power of 390BHP.
Oil and filter changed every six months since.
Standard Exhaust and cat replaced with Kakimoto Racing and de cat pipe 10/09 by MGT Racing Oil change by them as well and Dynapack Power Run print available showing 342BHP at rear hubs at .9 bar. Boost could easily be increased to 1.1 bar and should see results arround 400BHP mark.
Currently MOT'd to June 2010 I will put 12 months MOT on it upon sale if required, and currently there is 10 months road tax left. I would much prefer to sell to an enthusiast on this forum, and so have decided to run the ad solely on here for a few weeks. After this time i will advertise it elsewhere.
Please do not hesitate to PM me for any further details, or if you would prefer you can call me on 07776 247261. Asking price £24000 No interest in a PX
This was my ultimate car and a complete privillage to own I have maintained it regardless of cost and it will be a sad day seeing it go. It fully exceeded my expectations of what this epic supercar is all about.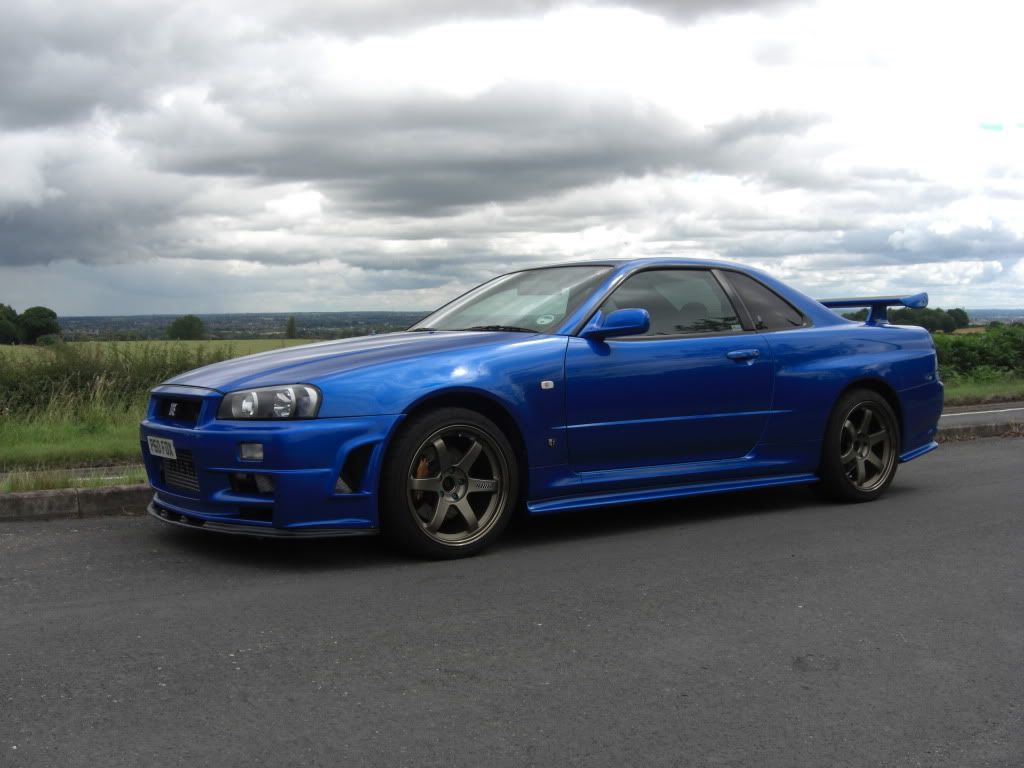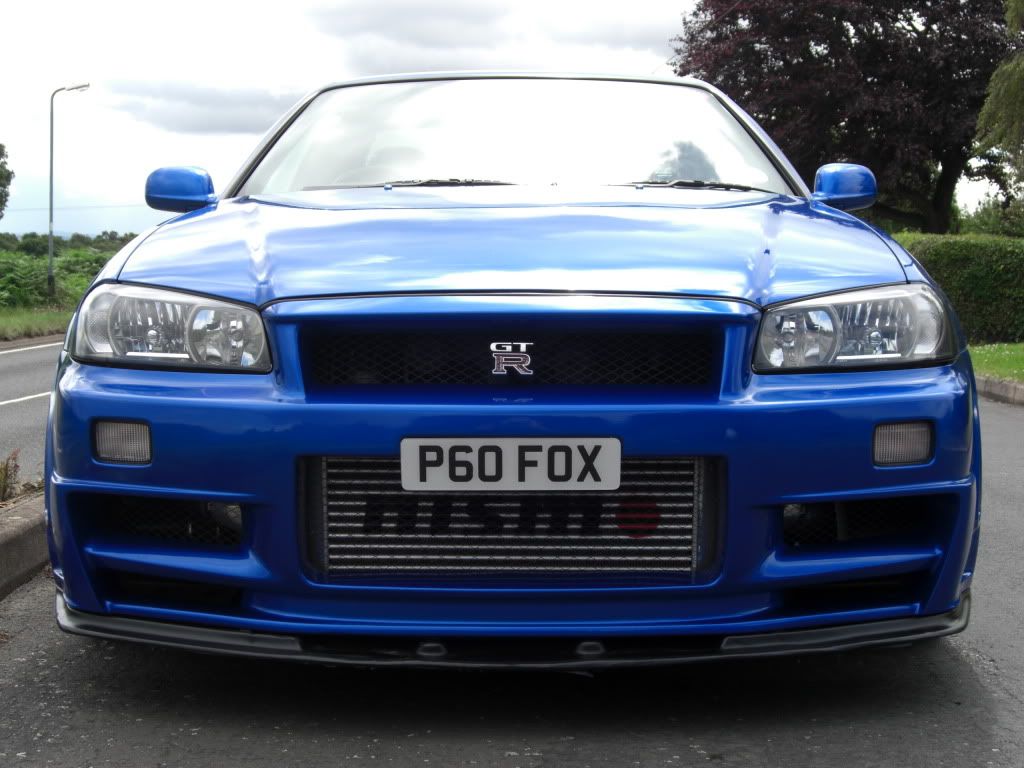 Old Exhaust Fitted