I thought I would start from the beginning from when the moment I bought it till now, I bought the car through Torque GT, started the process off in November 2014, less than a week into December they had sourced a car that perfectly suited my requirements, which was white, within budget, basically stock and has a nismo kit, at the minimum I wanted the nismo front bumper, picked it up at the beginning of April and lets just say when i first saw it I was not disappointed!
To this day I am still not disappointed with the car or anything else, I will vouch for Torque GT, their customer service has been second to none.
I had a rough start to skyline ownership, with my first engine overheating and completely cooking itself, so i replaced a few bits at the same time, such as a ali rad, new clutch and a few other bits but nothing major.
Since then i daily drove it for almost a year, in this time i removed the recirc, blanked off the bov, replaced the coilpacks with splitfires, fitted a stage 4 comp flywheel and a 5.65kg flywheel, then fitted a blitz ss bov, which then got replaced with a hks bov and hks mushroom filter.
It also had to have a replacement stock turbo, alternator and a replacement factory map sensor.
below is a couple of photos from when i bought the car and a photo from just after the replacement engine got fitted.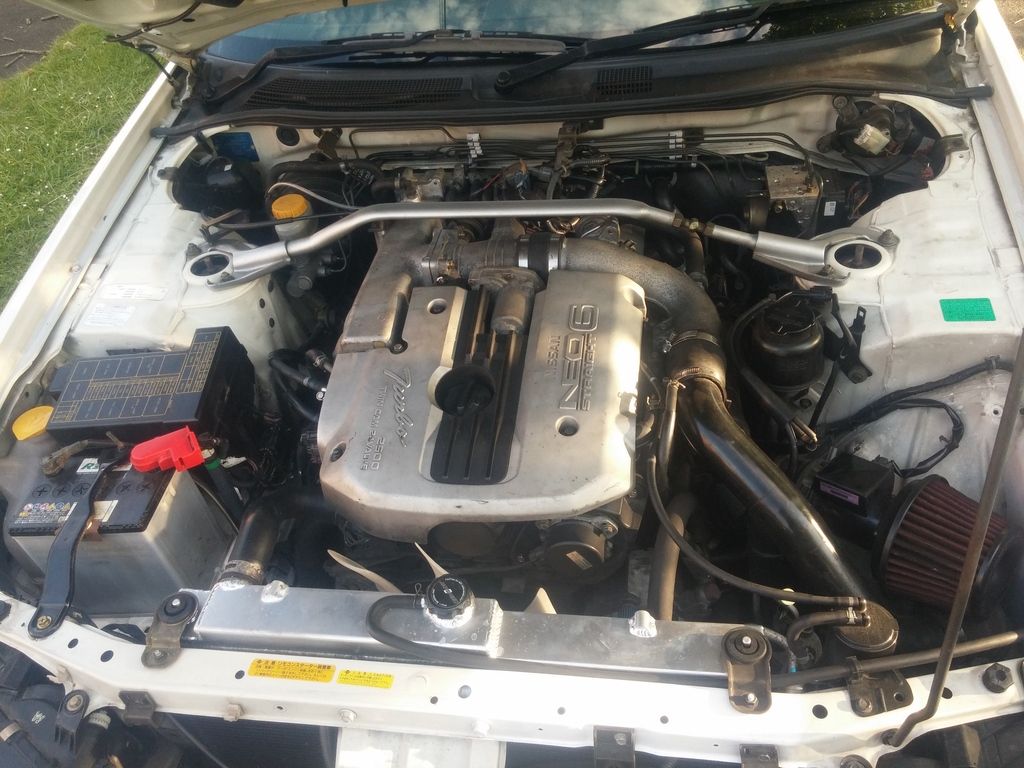 But now 4 years on from starting the import process off with Torque GT work can finally begin on the car.